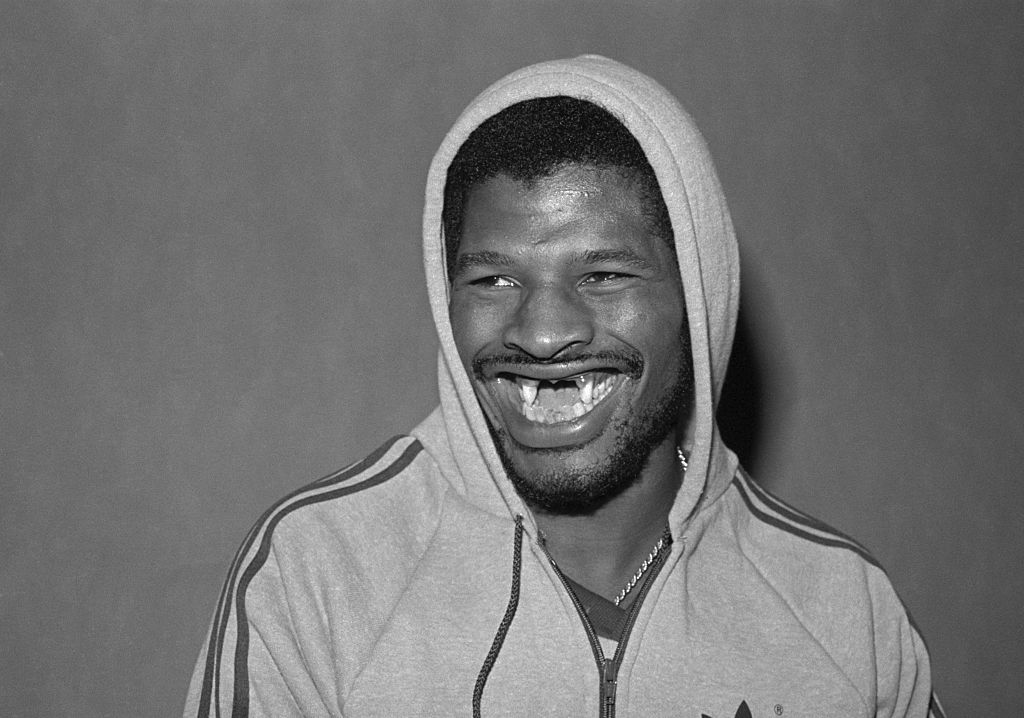 What Happened to Leon Spinks' Teeth?
Leon Spinks was a heavyweight world champion boxer. Most fans remember him for his boxing and his gap-toothed smile. What happened to Leon Spinks' teeth?
Leon Spinks made a name for himself in the boxing ring after winning the gold medal in the 1976 Summer Olympics and defeating Muhammad Ali for the undisputed heavyweight title a couple of years later. While some may not recall his most memorable bouts, everyone remembers that friendly gap-toothed smile and row of missing front teeth. Leon Spinks' teeth are a story unto themselves.
What happened to Leon Spinks' teeth?
Leon and his younger brother Michael grew up extremely poor in St Louis, Missouri. With limited financial resources and not much else to do, both boys took up boxing as youngsters, first out of necessity, because they viewed boxing as a way to protect themselves, and second, out of hope, the sport potentially offered a way out.
As a teenager, Leon had finally had enough. He wanted to escape the rough conditions. He decided to join the Marines. Fortunately, he had the opportunity to continue working out as a boxer when he joined the service. It was in one of those early matches as a Marine, where Spinks took a blow to the face, and it knocked out several of his teeth.
The missing teeth never bothered him. It was a battle scar. He embraced it. No one could have ever known years later it would become as much a part of his identity as anything else. 
Leon Spinks' fake teeth and the troubles they caused
At one point, Spinks went to the dentist and got a dental plate, or dentures, to fill the gap. Unfortunately, once he bought them and started wearing them, they soon became a source of trouble.
Immediately after he defeated Muhammad Ali, a swift rise in popularity followed. Spinks and his time were in high demand. According to his wife at the time, Nova, he was pulled in a million different directions. As often happens, the stress on their marriage became too much, and the pair filed for divorce. Strangely, as part of the divorce proceedings, Nova was awarded the house, and one set of Leon Spinks' fake teeth.
Years later he admitted that wasn't even the strangest thing involving his fake teeth. That incident happened in 1981 in Detroit. 
After a night of partying with friends, someone struck Spinks over the head as he left the bar. In the tussle that ensued, Spinks tried to fend off the man by going full Mike Tyson and biting him. The next thing he remembered was waking up in a hotel room five miles away from where the attack happened. The attacker had stripped off his clothes and left him on a bed before taking his jewelry, a fox coat, and his gold dental plate.
"I was trying to bite the guy, and they came out, and he stole them. It's so damn weird, people taking my teeth," the always good-humored boxer would say years later in an interview.
His tough life after boxing
In 1995, Spinks retired from boxing. He finished his career with a 26-17 record and earned multiple world titles. Unfortunately, life after boxing hasn't been easy for the now 67-year-old Spinks.
Spinks has faced a multitude of health issues through the years, and in June 2019, he learned he was facing the biggest fight of his life when he was diagnosed with prostate cancer.
Multiple rounds of chemotherapy failed to prevent the spread of the disease to his bones, and now daily life includes a wheelchair and eating through a feeding tube. He also takes countless medicines through that same feeding tube and smokes marijuana to help regulate his mood.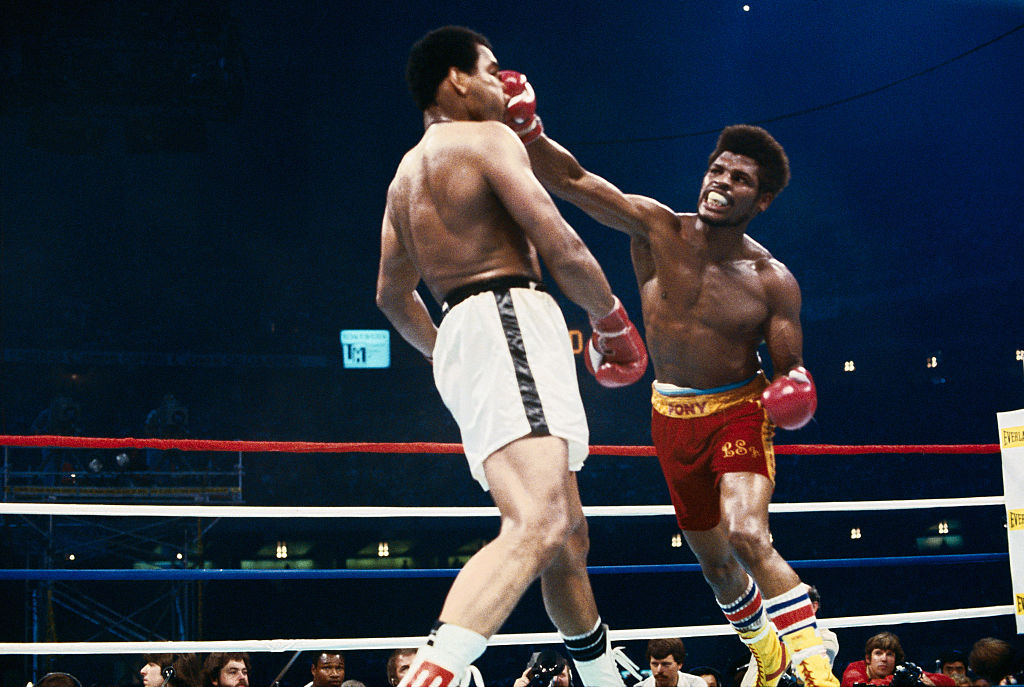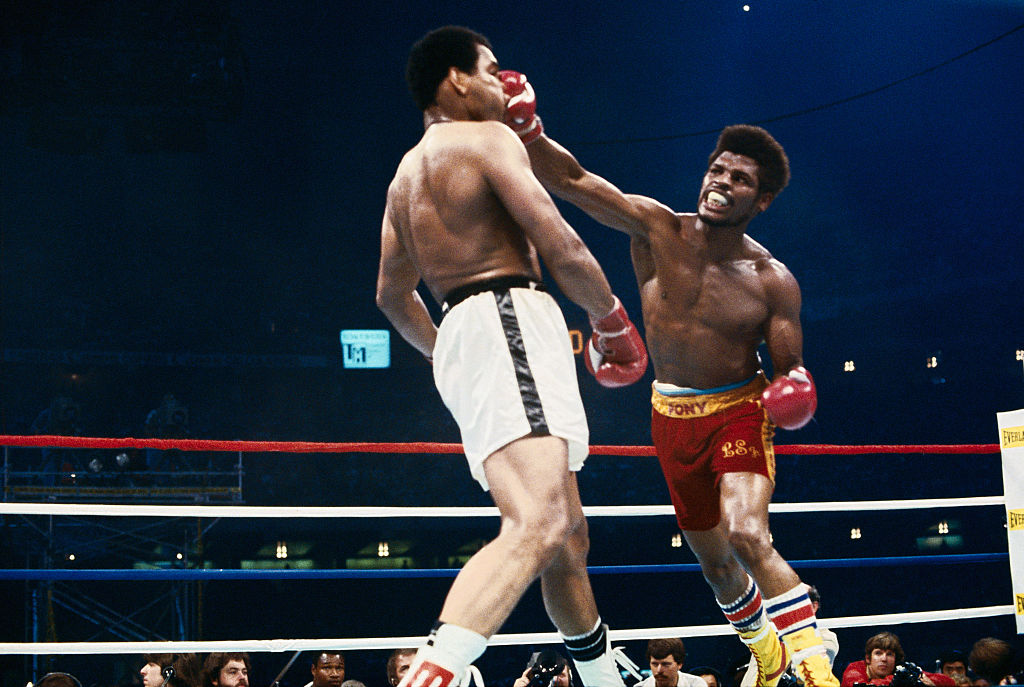 The once-chiseled heavyweight fighter has lost 80 pounds in the last year and weighs less than 200 pounds. Despite the otherwise grim prognosis, Spinks' current wife Brenda said the former world champ is doing what he does best and fighting until the very end. 
No matter what his condition is now, or even long after he's gone, Leon Spinks will always be remembered as a world champion boxer with a world champion gap-toothed smile that matched.