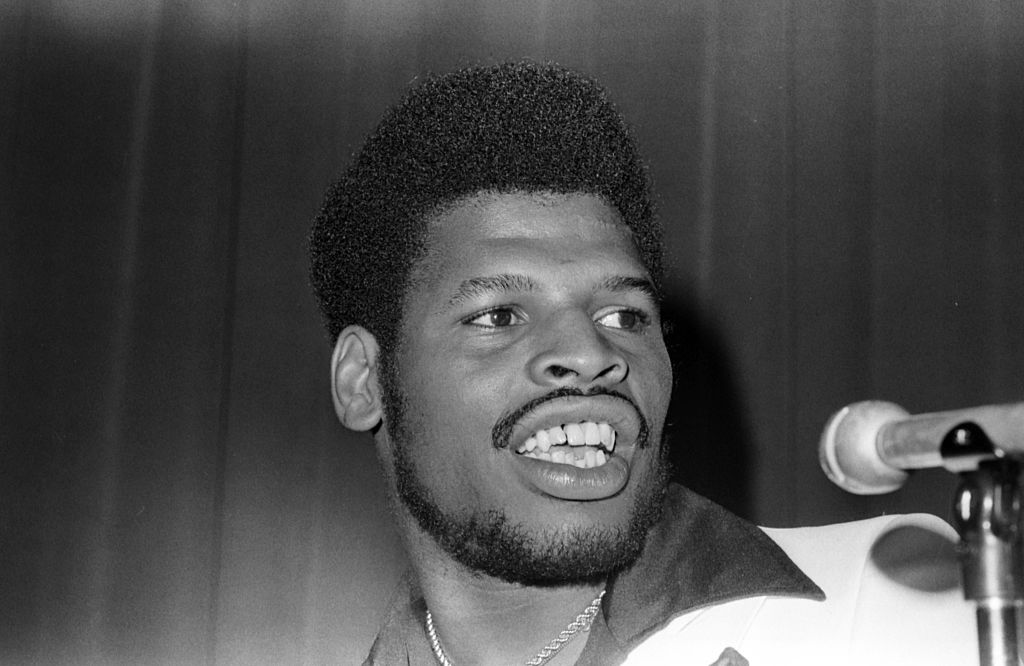 Leon Spinks Is Facing a Sad Ending After a Wasted Boxing Career
Leon Spinks held the heavyweight boxing championship for seven months after beating Muhammad Ali but never again had meaningful success.
Fame came too soon for Leon Spinks in his boxing career and now it appears his death will be premature, too. The 66-year-old retired heavyweight boxing champion was recently reported to be in increasingly failing health following a cancer diagnosis.
Leon Spinks reached the top too soon
Although he reached the peak of his profession, Leon Spinks' stay at the top was brief. His career was ruined by being rushed up the rankings too soon after the storybook ending to his amateur career in a money grab that turned out to be penny-wise and pound-foolish.
Spinks was a rapidly improving fighter in his early 20s. He beat future champion Michael Dokes for his first AAU title and captured a bronze medal as a light heavyweight at the 1974 World Championships. Spinks then scored silver the following year at the Pan American Games and closed out his amateur career at the 1976 Montreal Olympics by winning a gold medal with a U.S. team that included Spinks' champion brother Michael and future all-time great Ray Leonard.
Leon Spinks' victory in Montreal as a 23-year-old U.S. Marine with a gap-toothed smile made for a compelling story for boxing fans to follow, setting up "Neon Leon" for a high-profile start to his pro career.
He made his debut the following January with a fifth-round knockout and would fight six more times before the year was over. Inexplicably, he was then granted a February 1978 bout against Muhammad Ali for the world heavyweight championship.
For perspective's sake, Marvin Hagler was the undisputed middleweight champion of the world for more than six years but had to fight 49 times before that from 1973-79 to get a crack at one of the major title belts.
All downhill after an upset of Muhammad Ali
Before Buster Douglas stunned Mike Tyson, Leon Spinks' victory over Muhammad Ali by split decision on Feb. 15, 1978, was considered the biggest surprise ever in a heavyweight championship bout. It earned Spinks $320,000 and the title of undisputed champ.
The glory did not last. Although Spinks would earn $3 million for the rematch exactly seven months later, Ali won back the championship by unanimous decision. It would be the beginning of a horrendous slide that would result in Spinks going 19-17-2 over his final 38 bouts, including losses in both his shots at major titles.
Spinks, who was arrested on a cocaine possession charge shortly after beating Ali, was the victim of bad advice almost from the start of his pro career. He was rushed into the big early paydays after beating a short list of carefully selected and lightly regarded opponents. And then he was never trained in what it would take to compete against competent heavyweights.
A 1-8-1 stretch from 1986-88 that began with a loss to Dwight Muhammad Qawi for the WBA cruiserweight championship sent Spinks into retirement the first time, but he returned to the ring in 1991. He was done for good by the end of 1995.
Leon Spinks is nearly broke and dying
Already suffering from dementia, Leon Spinks was diagnosed with prostate cancer in June 2019 and the disease has spread to his bones.
Spinks is fed and administered some of his medicine with a feeding tube. USA Today reported recently that the disease is terminal and that his weight has dropped from 274 pounds to 190.
With the help of his third wife, Spinks has held private autograph sessions in recent years to cover some of his medical costs. The Spinks family, including brother Michael, has been lending aid, too.