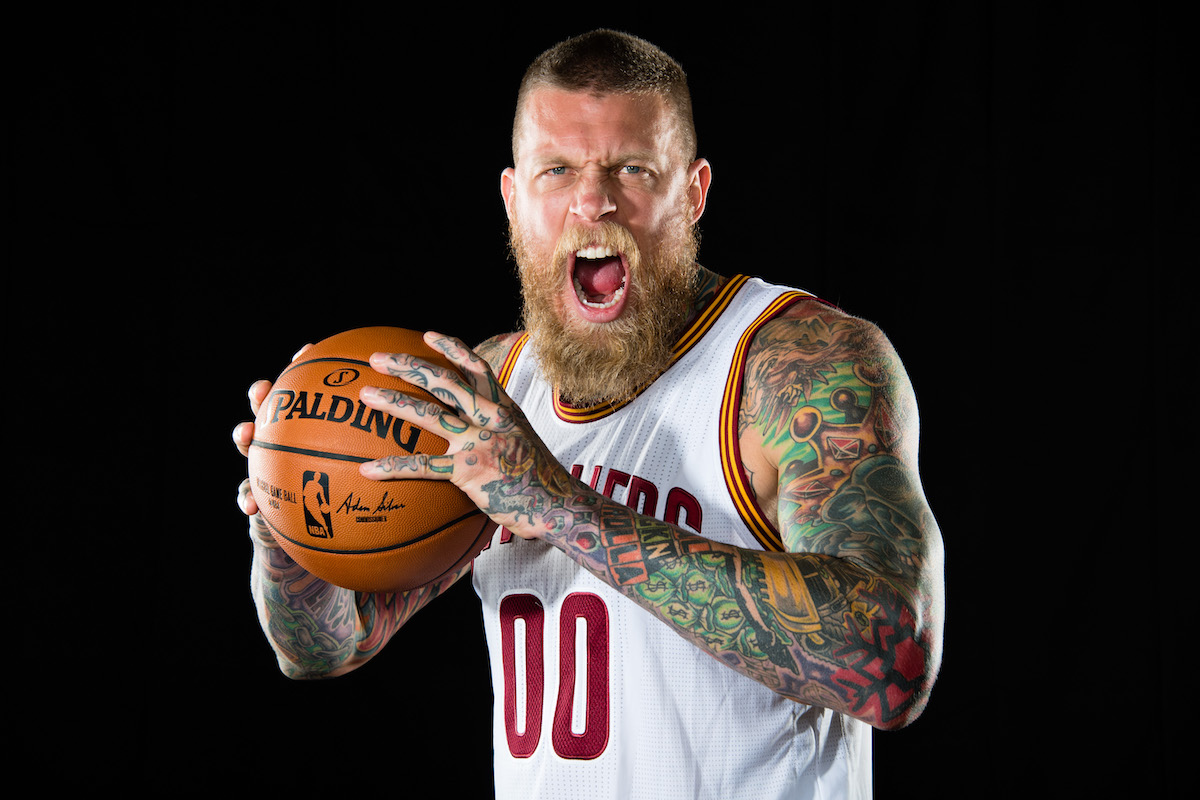 What Happened to NBA player and Tattoo Icon Chris "Birdman" Andersen — and What's His Net Worth?
Chris Andersen, famously nicknamed "Birdman," played 16 NBA seasons and won a title in 2013. He retired in 2017, but he's still playing basketball today. What's his net worth?
Chris Anderson played 16 years in the NBA, but he might be more well known for his nickname "Birdman," his mohawk, and his colorful tattoos. He looked more like a member of the television show Ink Master than an NBA player. Although he was more of a fan favorite for his personality than for his on-court abilities, Andersen was beloved by most of his teammates throughout his career. Even LeBron James said "Birdman" is one of his all-time favorite teammates. Andersen retired from the NBA in 2017, but he's still playing competitive basketball today. Let's take a closer look at what Birdman is doing now and what his current net worth happens to be.
Here's a recap of Chris Andersen's NBA career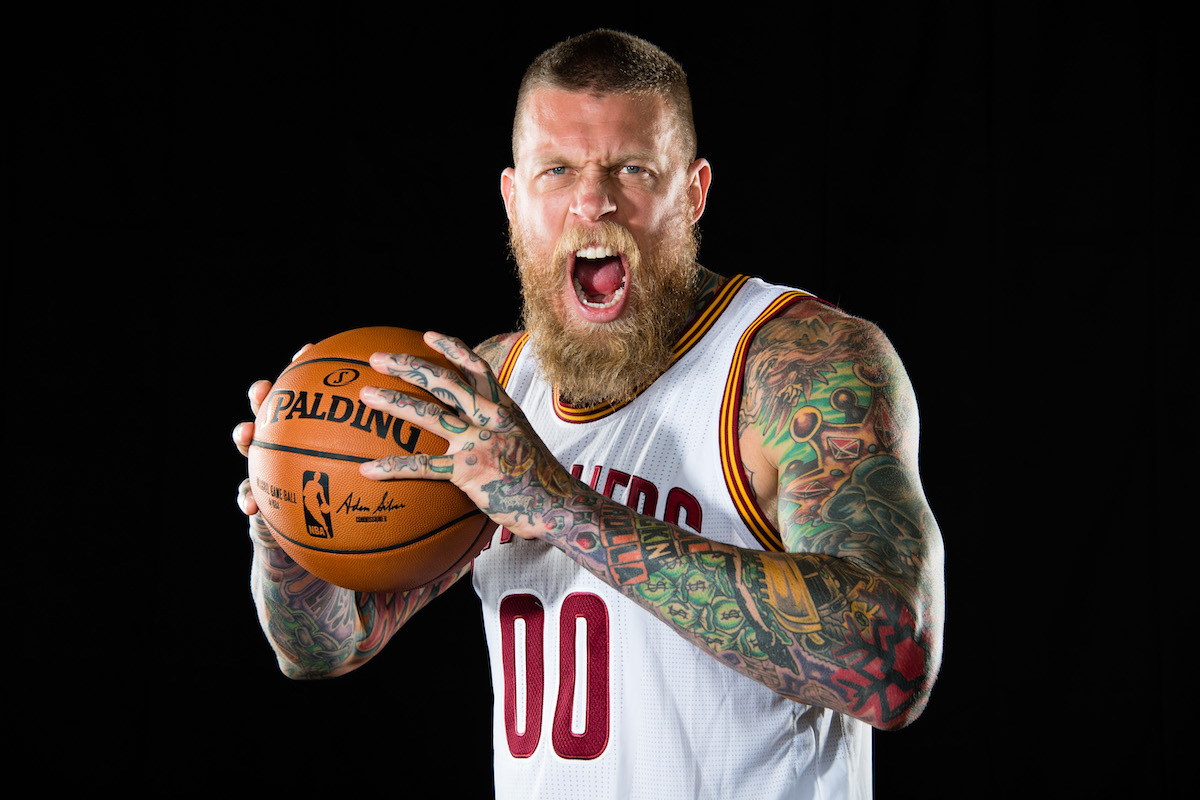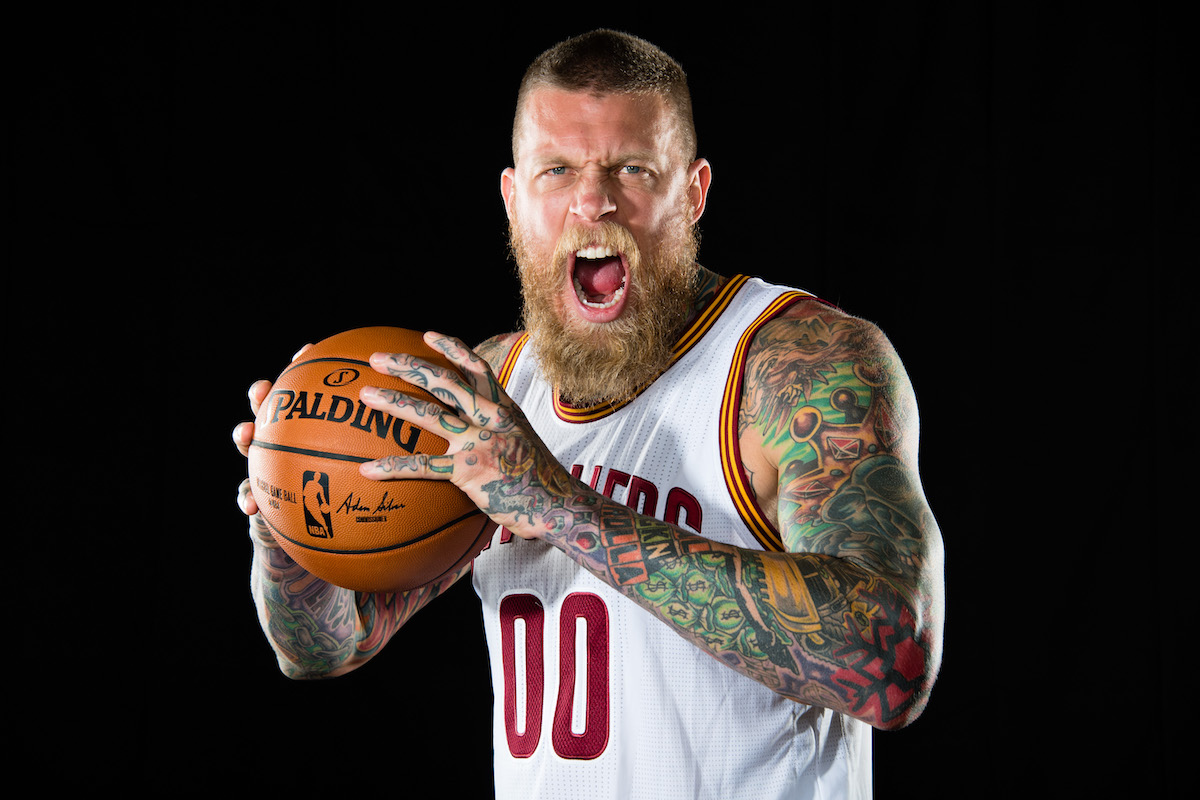 Chris Andersen played 16 seasons in the NBA with five different teams. He spent the majority of his career with the Nuggets, but he also spent time with the Heat, Hornets, Grizzlies, and Cavaliers. "Birdman" averaged a pedestrian 5.4 points per game over his career.
Andersen was able to play so long in the NBA because he knew his role and played it well. He wasn't going to lead the team in scoring or shut down the opponents' best player, but he was going to out-hustle everyone else on the court. Andersen came off the bench for most of his career. He played just 17.7 minutes per game, which allowed him to go all out for short spurts.
Every team needs a hustle guy — someone who will dive on the floor for loose balls and who isn't afraid of getting whacked going for offensive rebounds. "Birdman" was that guy at every stop in his career. Most notably, he was LeBron James' hustle guy for the 2013 NBA Finals champion Miami Heat.
"Birdman" had an iconic tattoo collection
Chris Andersen is most recognizable for his nickname and tattoo collection. His entire neck, chest, and arms are covered in colorful ink. He even has a large neck tattoo that says "Free Bird." Andersen said he is a huge fan of the song by Lynyrd Skynyrd, and it worked well with his nickname.
The back of Andersen's head features tattoos that represent his playing style. "Give me War" and "Forever Nightmare" symbolize his role on the court as a bully and hustler.
Andersen's arms are covered from top to bottom in blue, red, green, and purple ink. They're complete with birds, phoenix wings, skulls, and even a message to the haters. His fingers spell out the words "Screw You" if he touches them together.
His iconic look was complete with a mohawk and a headband.
Chris Andersen played in the BIG3 league after retiring from the NBA
Chris Andersen was one of the most famous additions to the BIG3 league. One year after retiring from the NBA, "Birdman" joined the BIG3 and won the league championship in 2018. He was named the league's defensive player of the year that season.
Andersen actually eyed an NBA comeback after the 2018 BIG3 season, but he was unable to field an offer. "Birdman" returned to the BIG3 a year later, but he suffered a season-ending knee injury mid-season. Andersen ended up retiring from the BIG3 when the 2019 season was over, according to the league's website.
Andersen was never a star player in the NBA. He never averaged more than eight points per game in a single season, but he still had a wildly successful career in the league
What is Birdman's net worth?
Birdman's net worth today is actually $14 million, according to Celebrity Net Worth. That shows what hustle and hard work can get you.
RELATED: Dwyane Wade Is Doing His Best Impression of Guys Like Dennis Rodman and Chris 'Birdman' Andersen