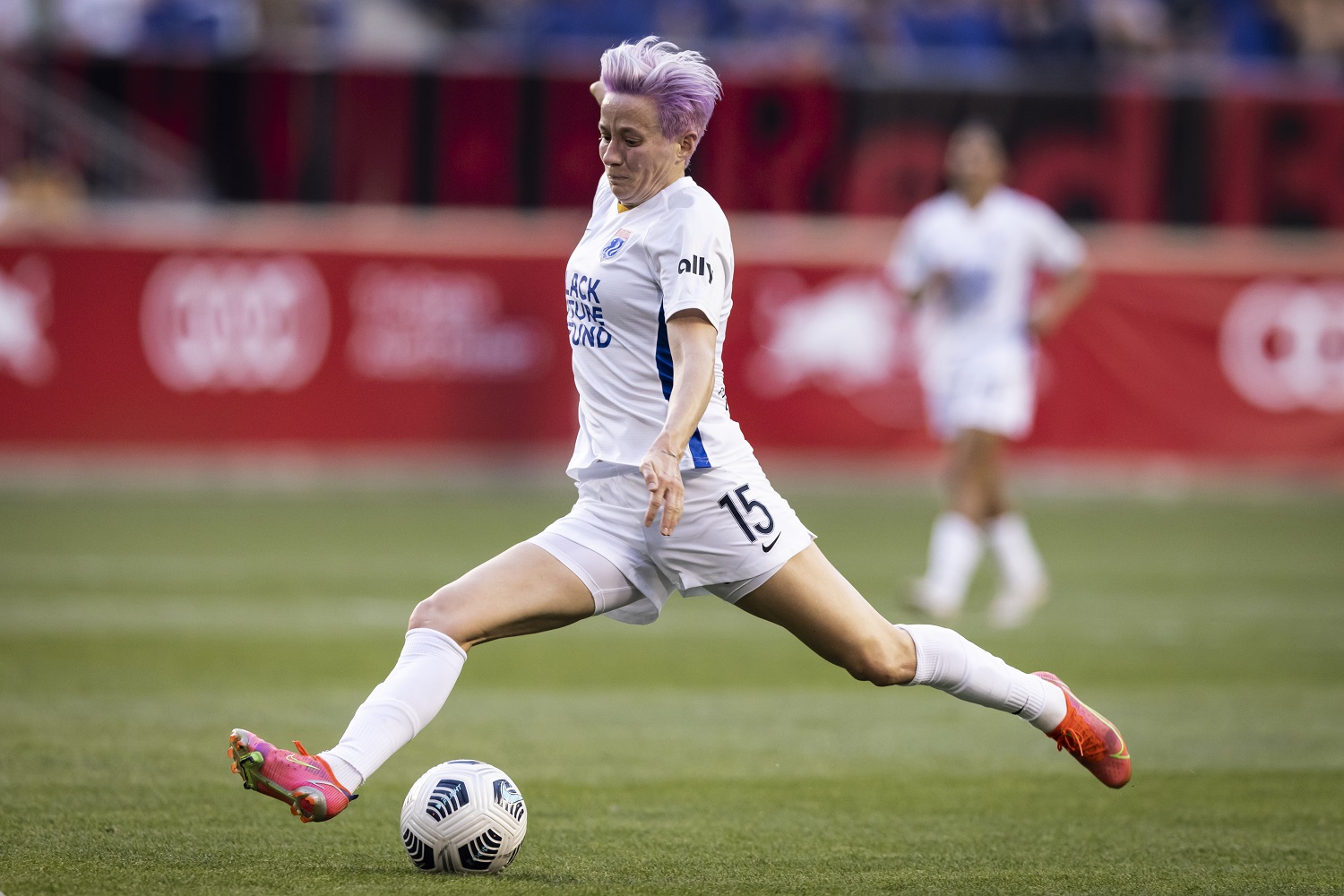 What if the 'Cancel Megan Rapinoe' Campaign Worked Right After She Tweeted?
An old tweet that resurfaced shortly after she landed an endorsement and advisory role with Victoria's Secret is creating problems for U.S. Women's Soccer Team midfielder Megan Rapinoe.
There is no statute of limitations when it comes to "canceling" athletes and celebrities over a social media post, but there is also no consistency in enforcement. Megan Rapinoe is about to find out whether something she tweeted a long time ago makes her persona non grata in American soccer circles. It could also cost her the high-profile endorsement she just landed.
Megan Rapinoe made headlines twice in a matter of days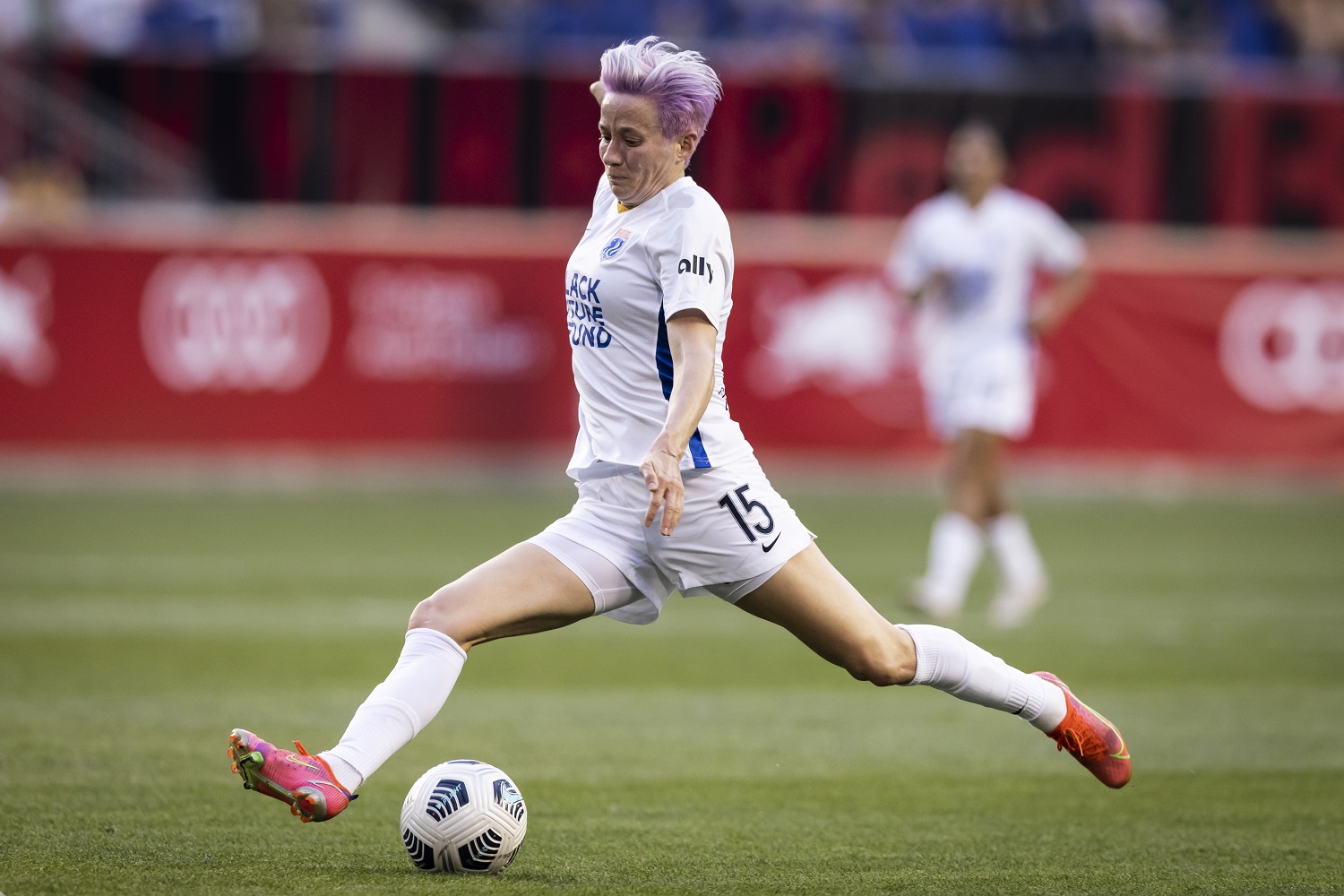 Rapinoe, the U.S. Women's National Team's star midfielder for the better part of a decade, hasn't been averse to making headlines off the soccer field. Most notably, she spoke out strongly against then-president Donald Trump and his policies. Last week, though, something she wrote rather than something she said put Rapinoe back in the news.
Rapinoe first made headlines as Victoria's Secret revealed a direction change, deemphasizing its "Angels" marketing push in favor of women famous for their achievements and not their proportions, according to The New York Times. The iconic fashion brand is positioning Rapinoe and six others as advisers, models, and social media promoters.
It didn't take long for someone to dig down into Rapinoe's Twitter account, framing what they found as a reason why Victoria's Secret executives should reconsider bringing Rapinoe aboard.
In a tweet directed to Natasha Kai, whose USWNT career briefly coincided with hers, Rapinoe made a comment about her teammate's facial features that is regarded as a stereotype about people of Asian descent.
Here's the kicker: Megan Rapinoe's tweet was from 2011
Alexi McCammond made news early this year when Conde Nast hired her as editor of Teen Vogue and then parted ways with her when staffers revolted over comments McCammond, 27, made on social media as a teenager.
That episode is relevant to the controversy brewing around the soccer star because of the amount of time that had lapsed. In Rapinoe's case, her tweet goes back to May 2011.
Even if her comment aimed toward Kai would have "canceled" Rapinoe in 2011, should it still be held against her 10 years later? Does the fact that Rapinoe was 25 years old at the time and not a teenager like McCammond matter? And does the fact that McCammond apologized profusely while Rapinoe does not appear to have commented yet matter?
There's no manual to refer to, nor is there a referee to sort it out. More likely, the public will decide which way the wind blows, perhaps nudged one way or the other by how the media handles the story.
What would the soccer star have missed?
Fans of alternative history love to ponder how the future would have affected by everything from Bill Buckner handling that groundball cleanly in 1986 to more serious matters like what would have happened if the United States didn't enter World War II for another year or longer.
Had Rapinoe lost her USWNT spot because of the tweet right after she wrote it in 2011, women's soccer certainly could have looked different.
For starters, Rapinoe served up the cross that Abby Wambach headed home in the 122nd minute against Brazil in the 2011 World Cup quarterfinals, and she also converted her attempt in the penalty-kick shootout that advanced the United States to the semifinals.
The following year, Rapinoe scored two equalizers against Canada in the London Olympics semifinals. The USWNT went on to capture the gold medal.
At the 2019 World Cup, Rapinoe scored twice vs. France in the quarterfinals and converted a penalty kick to put the United States ahead of the Netherlands for good in the final.
Given the wealth of talent in the country, others would have stepped in to replace some of the 59 goals and 69 assists that Rapinoe has contributed to the USWNT. The question is whether they could have delivered at key moments as consistently as Rapinoe has over 177 appearances.
Like Sportscasting on Facebook. Follow us on Twitter @sportscasting19.