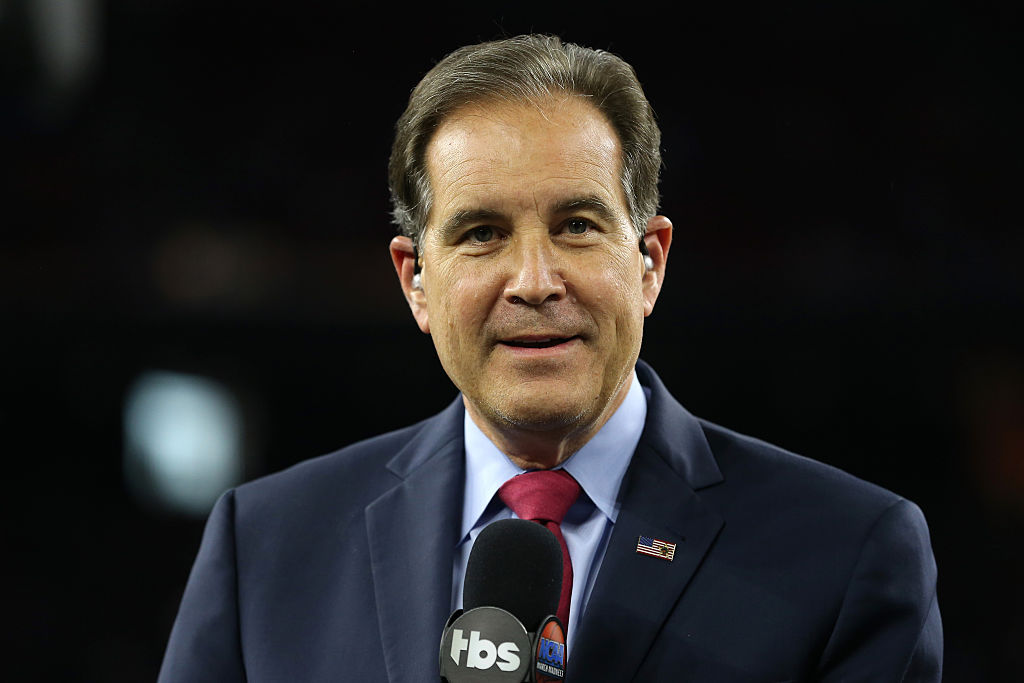 What Is Jim Nantz's Salary and Net Worth?
Jim Nantz is one of the most recognizable sports broadcasters alive today. With such a long and successful career, what is Jim Nantz salary?
Jim Nantz has been a journeyman broadcaster for decades, lending his voice to everything from college sports, golf, and of course, the NFL. Fans of the NFL know him as one of the leading voices in CBS's football coverage. While the average fan might not think about the salaries of the announcers in sports, voices like Natz's are quite the magnet for money once they've risen up the ladder and performed as well as he has. 
Nantz has worked hard to get to where he is, and as such he is one of the most well-paid announcers in the country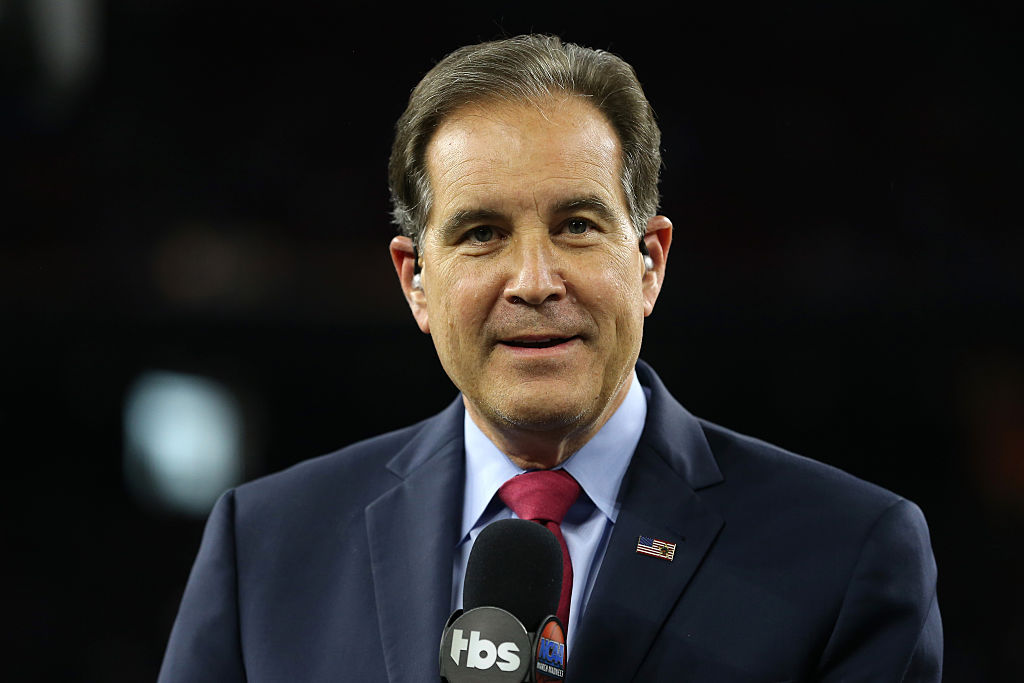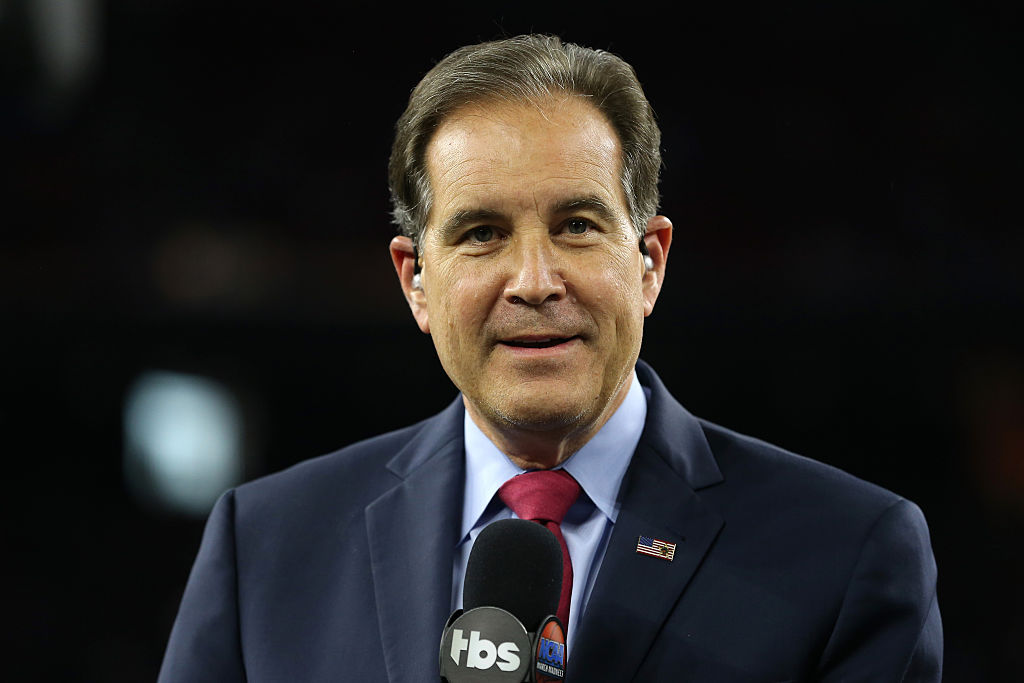 A storied career
According to CelebrityNetWorth.com, Jim Nantz was born in Charlotte, North Carolina in 1959 and went to school at the University of Houston, where he majored in broadcasting and played for the Cougars' golf team. There, he was roommates with future professional golfers Fred Couples and Blaine McCallister. They were teammates of his on the golf team. 
Nantz got his start transmitting interviews he conducted to CBS radio networks before working his way into full-time gigs in Salt Lake City. From there, he moved on to cover any sport that you can think of, working his way through several sports before landing his permanent spot as a football commentator, where he mainly remains to this day. 
Nantz has won several awards, including two Emmy Awards in 2008 and 2009 for Outstanding Sports Personality, Play-by-Play. He's a five-time NSSA National Sportscaster of the Year and a recipient of the Pete Rozelle Radio-Television Award at the Pro Football Hall of Fame.
With all of these accolades, Nantz has made quite a good living for himself calling football, but just how much may surprise you. 
What is Jim Nantz's salary?
Jim Nantz makes $5 million a year from his television work salary. This payment can fluctuate depending on if CBS has any special events like the Super Bowl during a given season. In that case, the single-game can greatly increase Nantz's annual pay, although finding the exact numbers can prove quite difficult.
Nantz also gets an additional $4 million in deferred compensation from a deal with the golf company Titleist. His $5 million salary, according to Business Insider, puts him behind Al Michaels' $6 million salary and Bob Costas's $7 million he was making before departing NBC in January. That places him second among active football commentators and in the top-tier of all sports media personalities. 
With this type of income, Nantz is worth a lot of money, but his divorce did cut into his financial situation. His 2009 divorce requires him to pay $1 million per year to his ex-wife and daughter. Nantz pays $72,000 a month to his ex-wife, Lorrie, until he dies or she gets remarried. He also pays $1,000 in child support. 
What is Jim Nantz's net worth?
All in all, Nantz is worth over $15 million, and he shows no sign of slowing down. He is the proud owner of a mansion in Pebble Beach, Florida, although the value of the mansion is unknown.
One of the more peculiar features of his Pebble Beach mansion is a putting green that is designed after Pebble Beach's number 7 green and blasts the Masters' theme music all day, every day. 
In a world full of commentators, Nantz has risen beyond most of them to become a name and voice that sports fans will immediately recognize, and he gets paid very well as a result.
From Super Bowls to college games, it's hard to find a sport that Nantz has not lent his voice too, and this is why he is one of the best in the industry.