What Is Soccer Legend Pelé's Real Name?
Pelé's legendary soccer career made him a global sensation, but Pelé isn't his real name. Originally named after a famous American inventor, his nickname came about completely randomly. His greatness also served as a cultural exchange. Pelé introduced the rest of the world to the fact that Brazilian soccer players often go by a single moniker, a tradition that lives on today.
Pelé's real name is Edson Arantes do Nascimento
Pelé's name was supposed to be synonymous with an icon — not be an icon himself. On October 23, 1940, Edson Arantes do Nascimento was born in Três Corações, Brazil, reports Biography. His parents, João Ramos do Nascimento and Dona Celeste Arantes, named him after Thomas Edison, but a mix-up occurred on the birth certificate. Pelé's parents wanted to remove the "I." However, some documents show his name as Edison, not Edson.
His family gave him his first nickname, "Dico." But his friends began calling him Pelé for reasons that are still unclear. Some sources claim that the name came from when Edson mispronounced the name of his favorite player, local Vasco da Gama goalkeeper Bilé. His buddies clowned him for it, despite Pelé hating the name. In his autobiography, he said no one really remembers how he got it.
The name drew meaning from his prodigious talents. When Pelé left home to try out for Santos at 15, the man who convinced him to do it, former player Waldemar de Brito, told the club he was bringing them the greatest player in the world. The expectations were high, and Pelé surpassed them. 
He ruled the soccer field for nearly two decades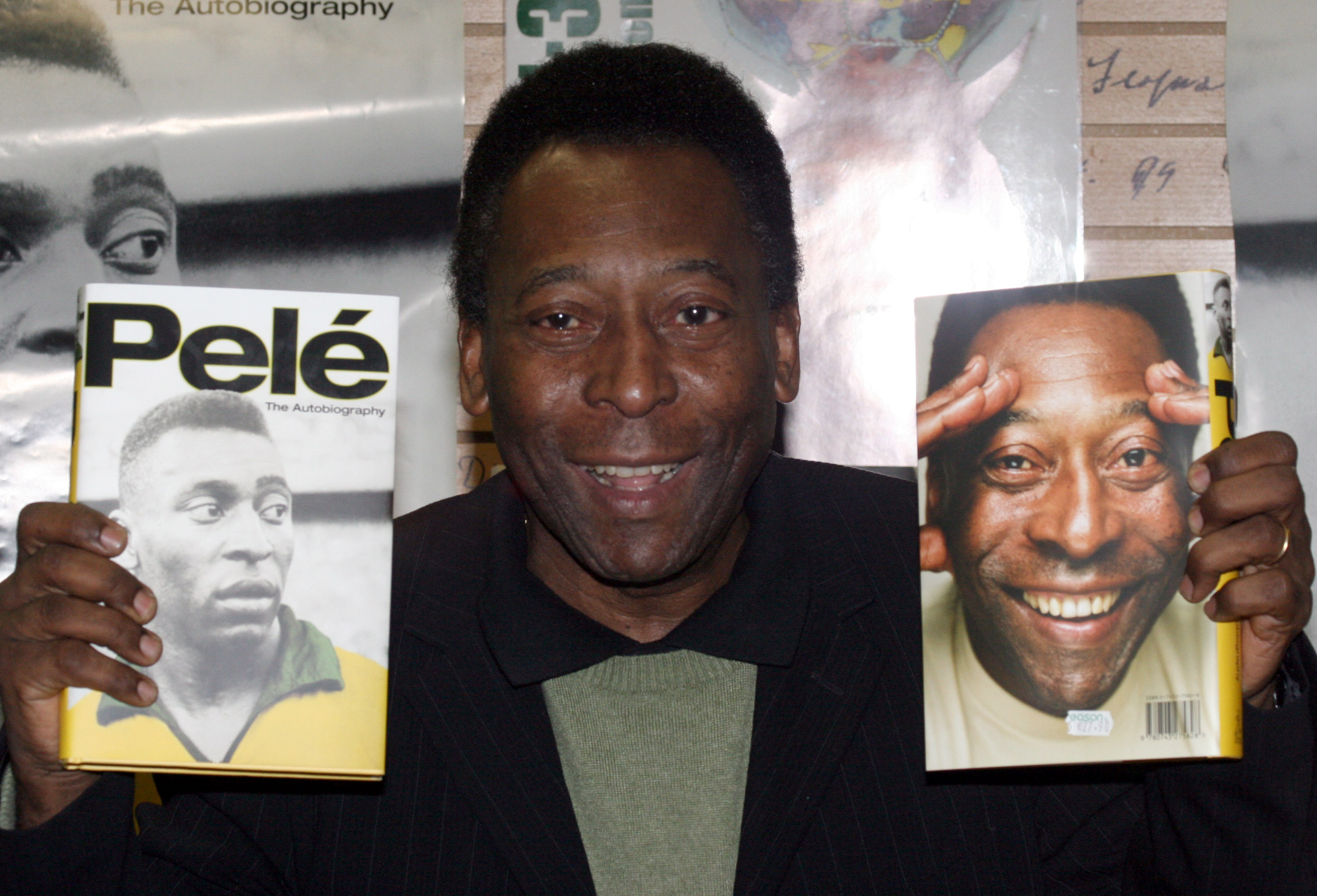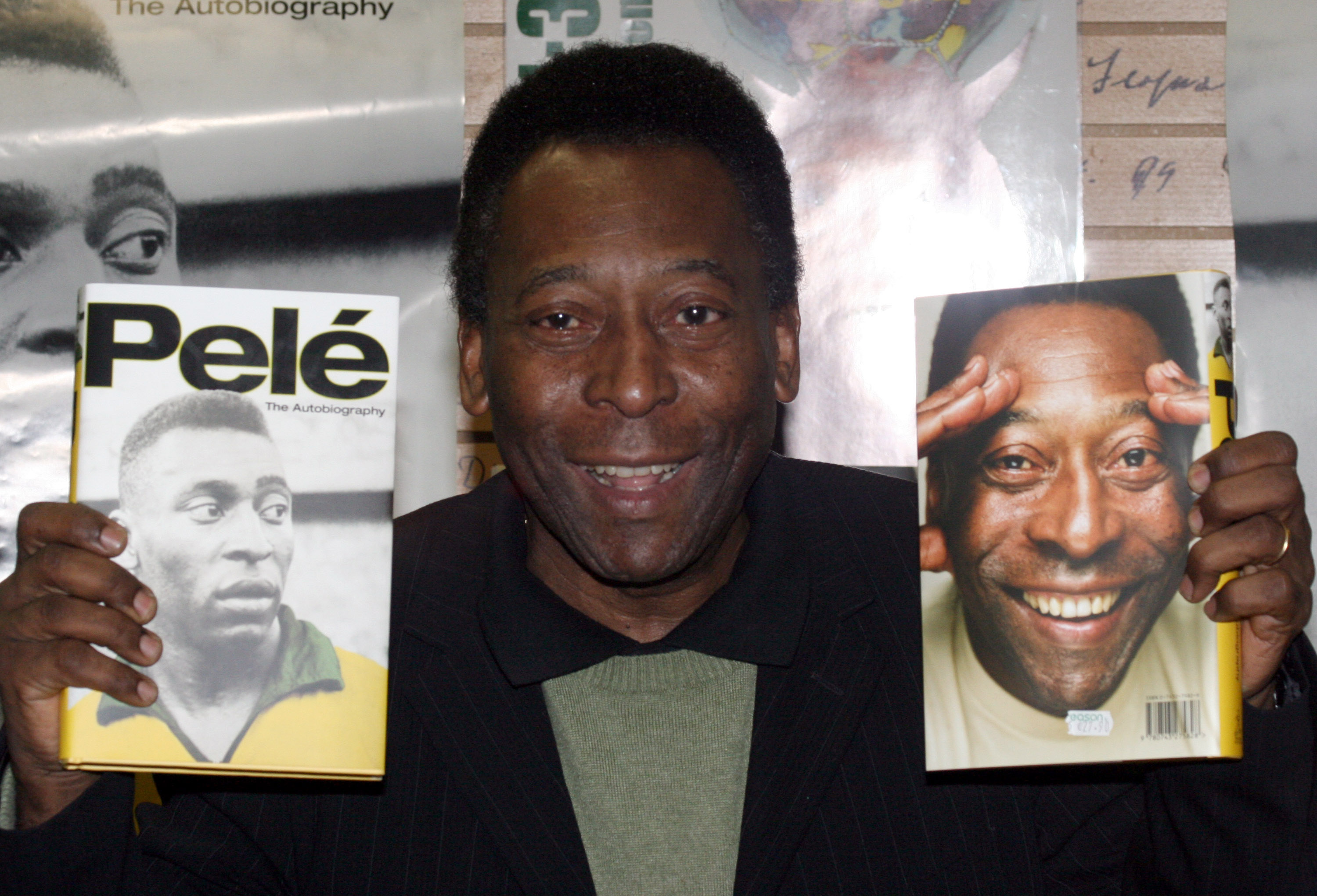 Pelé scored his first goal when he was 15. As a 16-year-old, he led the Brazilian league in scoring. At 17, he made the first of his four World Cup appearances in Sweden in 1958. Pelé shrugged off a knee injury to become a revelation for the national team. He scored a hat trick in the semifinal and two goals in the final en route to the country's first World Cup win.
Brazil won two more World Cups with Pelé in 1962 and 1970. Their one "failure" with the icon came in 1966 when Pelé was kicked out of two games. And by "kicked out," we don't mean that he got sent off twice. I mean opposing defenders literally kicked him to the point that he was injured for most of the tournament. Brazil was knocked out after the group stage. 
His club career drew less attention than his international exploits. South American soccer leagues are not held in the same esteem as major European leagues. Even if Pelé went overseas, it's hard to do anything more impressive than winning three World Cups. (Pelé is the only player to win the competition three times.) He had plenty of offers to play for the likes of Manchester United and Real Madrid. But the Brazilian president Jânio Quadros dubbed Pelé an official national treasure to make it more difficult for him to move to another country. 
Pelé played the majority of his career for Santos, winning over 20 trophies for the club. He retired in 1974 but came back to play for the New York Cosmos in the North American Soccer League in one of the first attempts to bring The Beautiful Game to the States. Pelé didn't succeed. But it's the only country where his magical talent didn't seduce the minds of soccer fans.
He was viewed as the greatest player ever before he even retired. In the late 1960s, the two factions in the Nigerian Civil War reportedly agreed to a two-day ceasefire just so they could watch Pelé play in an exhibition game in Lagos. Like most great players, his skills defied logic and were impossible to stop. But he was so good that even defenders who tried to hurt him couldn't help but speak highly of him. 
Why do Brazilian players often go by one name?
According to USA Today, Pelé taught the world the Brazilian tradition of using a one-word nickname instead of a full name. Thanks to Portuguese colonialism, Brazil largely uses Portuguese naming conventions. They give a person four names: their given name — often two words to include a saint's name and/or a preposition — the mother's last name, and then the father's last name.
The process of finding a nickname can be confusing. Most monikers are based on one of their names, a contraction of both, or the result of some random anecdote during their childhood. That's how you end up with multiple players named Fred playing for Brazil in recent years, or Givanildo Vieira de Sousa becoming known as Hulk because of his love of comic books. 
This can also lead to some confusing situations. Ronaldo Nazário, the oft-injured but incredibly gifted striker who starred for club and country at the turn of the century, briefly went by Ronaldinho. This translates to "little Ronaldo." He did this in order to differentiate himself from Ronaldão, a defender who joined him on the 1994 World Cup squad. Ronaldinho soon became synonymous with Ronaldo de Assis Moreira. The toothy-grinned magician twice won FIFA Player of the Year while bewildering defenders for Barcelona. 
Plenty of great players are going by one nam. But none of them have yet to match Pelé's effect on the game.