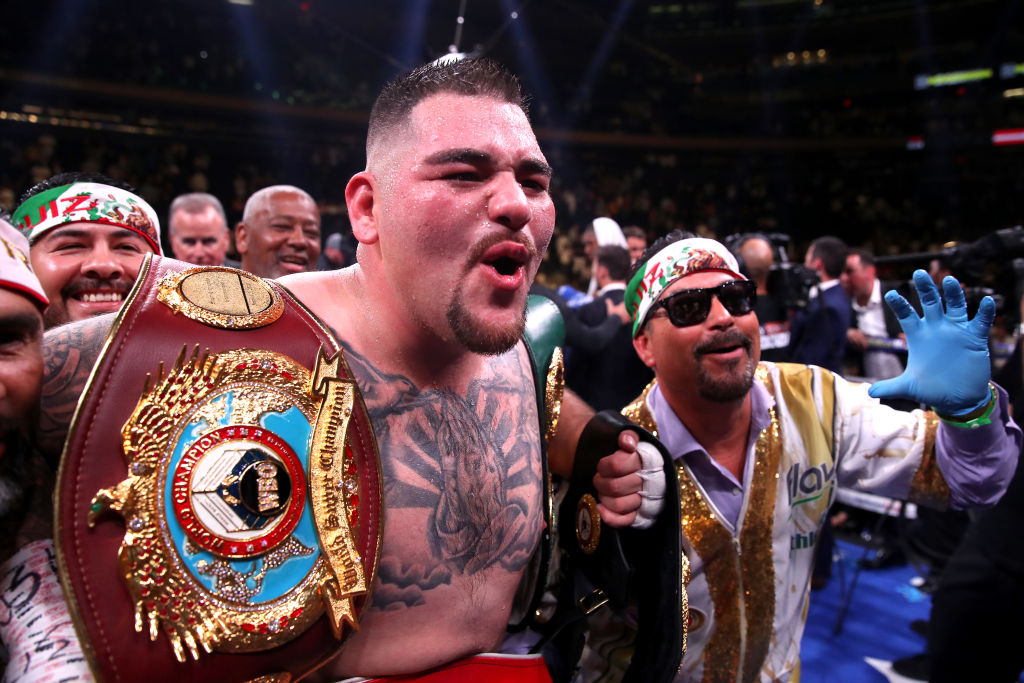 What Is the Biggest Upset in Boxing History and What Were the Odds?
There have been hundreds of iconic upsets in the great history of boxing, but what is the most shocking and how much did it pay out?
Andy Ruiz Jr. stunned the boxing world last year when he defeated Anthony Joshua to become the world heavyweight champion. Ruiz Jr. was an underdog as high as 25/1 to emerge victorious that night. No one gave him a chance, but he triumphed in one of the most shocking upsets in boxing history. However, it wasn't the biggest upset ever. So what was it and how big of an underdog was the winner?
What are some of the great upsets in boxing history?
Not many people believed in Ruiz Jr., but those who did made some serious coin that night. Even Ruiz Jr. knew how big of an underdog he was against Joshua. "Everybody that bet on me gonna make some serious money," Ruiz Jr. said in his press conference afterward.
Ruiz Jr. joined the short list of major upset winners in boxing history with his TKO of Joshua. Of the biggest upsets in the history of the sport, Lennox Lewis was on the wrong end of one in 2001.
Lewis faced off against Hasim Rahman in South Africa in a tune-up fight for his showdown with Mike Tyson. Lewis was clearly looking ahead to Tyson, as he took Rahman for granted and was knocked out in the fifth round. Rahman was a 20/1 underdog in the fight.
Ruiz Jr. and Rahman each shocked the world with their upset wins, but neither was the biggest upset in boxing history.
Buster Douglas beat Mike Tyson as a 42/1 underdog
No surprises here. Buster Douglas' win over Mike Tyson in 1990 is one of the most famous upsets not just in the world of boxing, but in sports history.
Douglas was a massive 42/1 underdog in the bout. The fight was viewed as nothing more than an exhibition. Tyson was expected to show up, knock out Douglas after a few rounds, and move on to the next fight.
That's not exactly how it turned out. Douglas knocked out the previously undefeated champion in the 10th round and scored a huge payday for those brave enough to put a few bucks down on him.
If you bet $100 on Douglas to beat Tyson that night, you would've won $4,200.
Is Buster Douglas' win over Mike Tyson the biggest upset in sports history?
Buster Douglas' knock out of Mike Tyson might be the most well-known upset in sports history, but it isn't the most impressive in terms of odds.
In last year's Kentucky Derby, longshot Country House came from behind to win as a 65/1 underdog. The win marked one of the biggest payouts for a Kentucky Derby winner in the history of the race.
In terms of individual matchups, college football produces the biggest upsets in sports. Stanford beat USC as a 41-point underdog in 2007, and Appalachian State beat Michigan the same year as a 33-point dog.
Future bets are where the highest payouts are found, though. In 2015, Leicester City won the Premier League at 5,000/1 odds. A $20 bet on the Foxes would've netted $100,000.
Odds courtesy of Action Network and The Lines