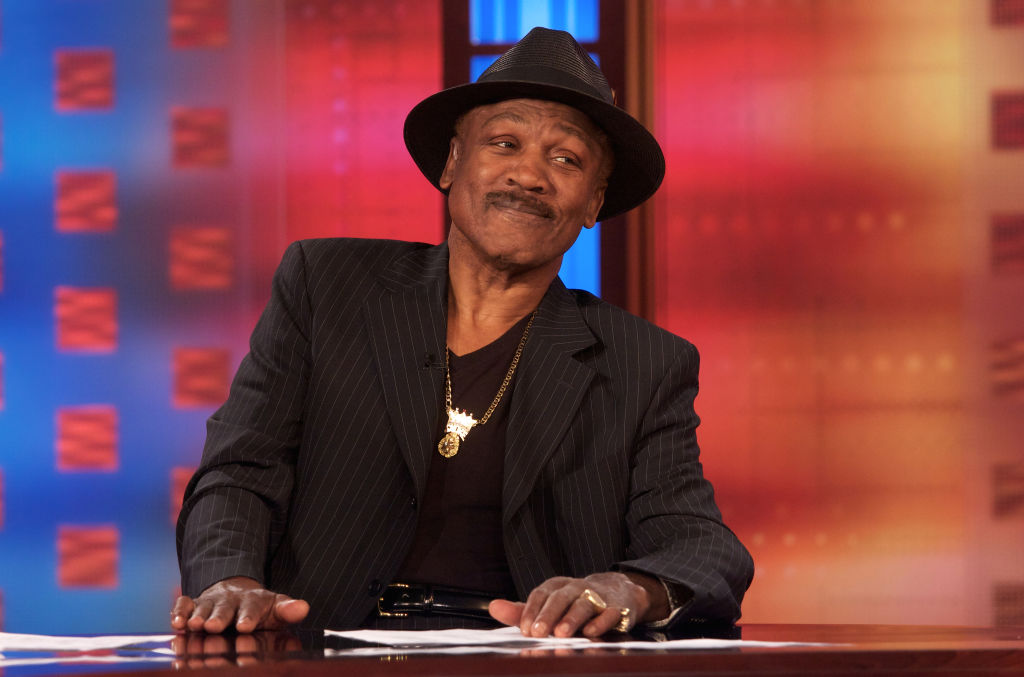 What Was Joe Frazier's Net Worth When He Died?
Joe Frazier is one of the most legendary heavyweight boxers of all time. Unfortunately at the time of his death, Frazier had lost most of his money.
Boxing is one of the biggest sports in the world, and the richest boxers can be almost billionaires. However, like many other athletes who get rich quickly, boxers can also lose their wealth fast. Here's a look at Joe Frazier, one of the most legendary heavyweight boxers of all time, who died a broke man.
Highlights of Joe Frazier's career
The start of Frazier's career was like any other heavyweight great's career — with a ton of knockouts. Frazier was gifted with heavy hands as well as great boxing skills, which made him a deadly combination. Three years into his professional heavyweight career, Frazier knocked out Buster Mathis to win his first heavyweight title. 
Frazier was boxing in the '60s though, and the elephant in the room was Muhammad Ali. In 1968, when Frazier had won his first title, Ali wasn't fighting as he was stripped of his boxing license due to the political controversy surrounding his opposition to the Vietnam War. As Andrew Hallam wrote, Frazier and Ali struck up a friendship, and Frazier soon started campaigning for Ali's reinstatement. 
Eventually, Ali got his boxing license back, and a fight was made between Ali and Frazier in 1971. This was a clash between not just heavyweight champions, but undefeated champions who happened to be friends with each other. And surprisingly, Frazier beat Ali according to the judges' scorecards. This was Ali's first-ever professional loss.
This win was probably the biggest win of Frazier's career, but he soon slid down a series of losses. In 1973, Frazier lost to George Foreman, and then he lost to Ali twice, most notably in the "Thrilla in Manila" fight. Finally, Frazier lost to Foreman one more time and then, after fighting to a draw in 1981 against Floyd Cummings, Frazier retired from boxing.
A look at Joe Frazier's wealth
It's hard to measure how wealthy a boxer is from the past, as the information isn't as readily available as the information about a modern boxer's wealth. However, Andrew Hallam said that Frazier made $2.5 million fighting Ali for the first time back in 1971.
This was a highly anticipated fight between two undefeated heavyweight champions, so it without a doubt made a lot of money. Frazier's other fights with Foreman and Ali definitely made a lot of money for him, too.
It's possible that Frazier's other fights made less than that, but regardless, Frazier was undoubtedly a millionaire. However, like any person, Frazier didn't get to keep all of that money for himself. He had coaches to pay, a family to take care of, and other expenses that he needed to make. As a result, it's also not known how much Frazier was worth at his peak.
Joe Frazier's net worth when he died
However, it is possible to know how much he was worth when he passed away in 2011 at the age of 67. Despite making millions in the boxing ring and having a lively post-boxing career with his work in showbiz and as a spokesman for brands, Frazier died broke, according to Andrew Hallam. 
Frazier, who, according to Brand Channel, had his own funk band as well as roles in Miller Lite and McDonalds commercials, simply failed to make as much money as he used to make during his boxing career. As a result, he spent more money than he had, and he eventually went broke.
Celebrity Net Worth says that Frazier was also "far too generous with friends and family" and that he wasn't as good of a businessman as he was a boxer. As a result, Frazier died with a net worth of just $100,000. Despite this fall from fame, Frazier remains a boxing legend forever.