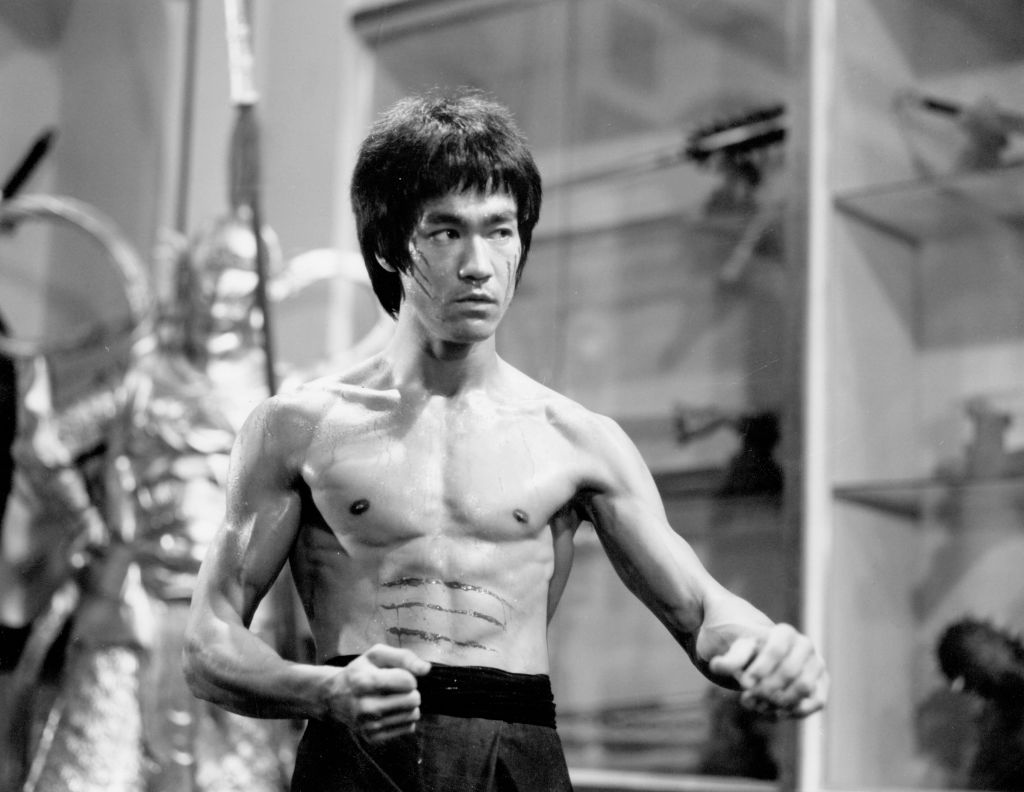 What Weight Class Would Bruce Lee Be in If He Fought in UFC and Who Would He Fight?
A look at the different weight classes in which Bruce Lee would have fallen under in UFC if the martial arts legend were alive today.
Bruce Lee will be the subject of the latest ESPN documentary, Be Water, which premieres this Sunday on the worldwide leader. However, one night earlier, UFC 250, featuring Amanda Nunes defending her Women's Bantamweight Championship against Felicia Spencer, will take place in Las Vegas. With it being such a big weekend for martial arts, I decided to have a little fun and combine these two things by looking at which weight division(s) Bruce Lee could fight in if he were alive today.
Looked at by many, including UFC President Dana White, as the father of mixed martial arts due to the creation of Jeet Kune Do, which combines a number of different styles, Bruce Lee weighed in at anywhere from 125 to 145 pounds during his film career, which puts him in either the bantamweight division or the featherweight division, maybe the lightweight division if he could pack on a few pounds, which certainly would create some interesting matchups.
Bruce Lee at bantamweight
The UFC men's bantamweight division, which is reserved for fighters weighing between 125-135 pounds, doesn't currently have a champion as Henry Cejudo vacated the title last month after defeating Dominick Cruz at UFC 249. So let's say that Bruce Lee was alive right now and was looking to go after this championship. Who would he be facing?
Well, there's obviously Cruz, who was a two-time champion in this division, but he's likely now out of the title picture for a little while as he's dropped down to 11th in the current rankings. The fight I like here would be Bruce Lee vs. Marlon Moraes. Moraes is currently the top-ranked fighter in the division and watching these two go at it would have been phenomenal. Moraes uses a combination of Muay Thai and Brazilian Jiu-Jitsu, which could be very interesting against Lee's Jeet Kune Do. Petr Yan, who is on a nine-fight win streak, would also be quite intriguing.
Bruce Lee at featherweight
When talking about the UFC featherweight division at the moment, which ranges from 135-145 pounds, the conversation starts with current champion Alexander Volkanovski, who has a career MMA record of 21-1 and hasn't lost a fight since 2013. He's currently ranked seventh in the UFC pound-for-pound rankings. Volkanovski won the title late last year by outlasting Max Holloway, who held the belt for 925 days.
It would be very interesting to see how Bruce Lee would defend against Volkanovski's style. The Australian is highly trained in Greco-Roman wrestling, once winning a national title, was a fantastic rugby player, and also has a professional boxing match under his belt. He's a great counter striker and Lee might have had some problems with his strength. While Lee was obviously known to be very fast, I'm not sure if he could deal with Volkanovski if the Aussie was able to catch him.
The lightweight division creates all sorts of dream matchups
If Bruce Lee was alive and could have packed on a few pounds to get into the lightweight division, reserved for those 145-155 pounds, just think of the dream matchups there. Bruce Lee vs. Khabib Nurmagomedov. Bruce Lee vs. Justin Gaethje. Bruce Lee vs. Tony Ferguson. And, of course, there's Bruce Lee vs. Conor McGregor. Imagine what that dream fight could do in pay-per-view buys, am I right?
Unfortunately, we'll never know what could have happened. But it's always fun to have these conversations, isn't it?