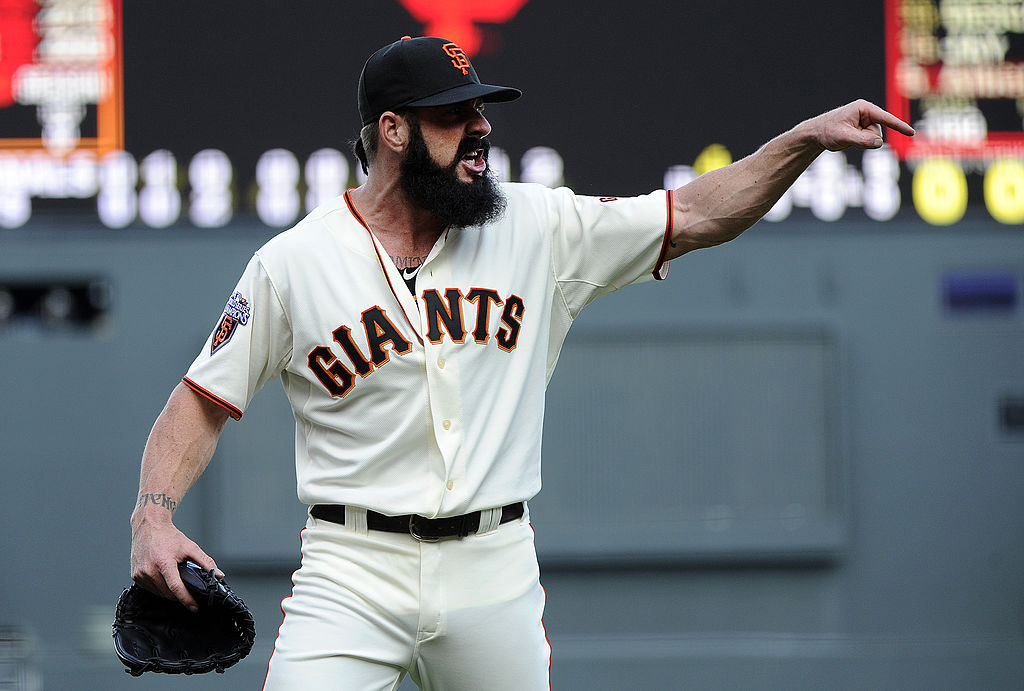 Whatever Happened to Giants Closer Brian Wilson and His Iconic Beard?
Giants closer Brian Wilson and his fantastic beard helped the team to two World Series titles. Where is the former All-Star now?
When "Jump Around" began blasting on the speakers and Brian Wilson ran in from the bullpen, opposing teams knew, and accepted, one simple fact: barring a miracle, the San Francisco Giants had already won.
Although Wilson didn't have the sustained success that closers like Mariano Rivera or Trevor Hoffman did, the eccentric pitcher was one of baseball's most shutdown closers in his prime.
Here's what Brian Wilson, almost a decade removed from the birth of his glorious beard amid a Giants playoff run, is up to these days.
Brian Wilson was an All-Star closer for the Giants
A standout pitcher at LSU, Brian Wilson slipped to the 24th round of the 2003 MLB draft after he underwent Tommy John surgery. Wilson eventually made his MLB debut in 2006 and became a mainstay in the Giants' bullpen a year later.
By 2008, Wilson established himself as one of the game's top young closers. Wilson earned his first All-Star nod, helped by 24 consecutive saves from May 3 through August 17.
Although Brian Wilson had a 4.62 ERA in 2008, that was far from a sign of things to come. From 2009-11, his final three healthy seasons with the Giants, Wilson saved 122 games and recorded a 2.50 ERA across 195 games.
Brian Wilson missed all but two games in 2012 because of Tommy John surgery. He returned to the majors in 2013 with the rival Dodgers and recorded a 0.66 ERA in 13.2 innings, but slumped to a 4.66 ERA in 2014.
Wilson is best known for his luxrious beard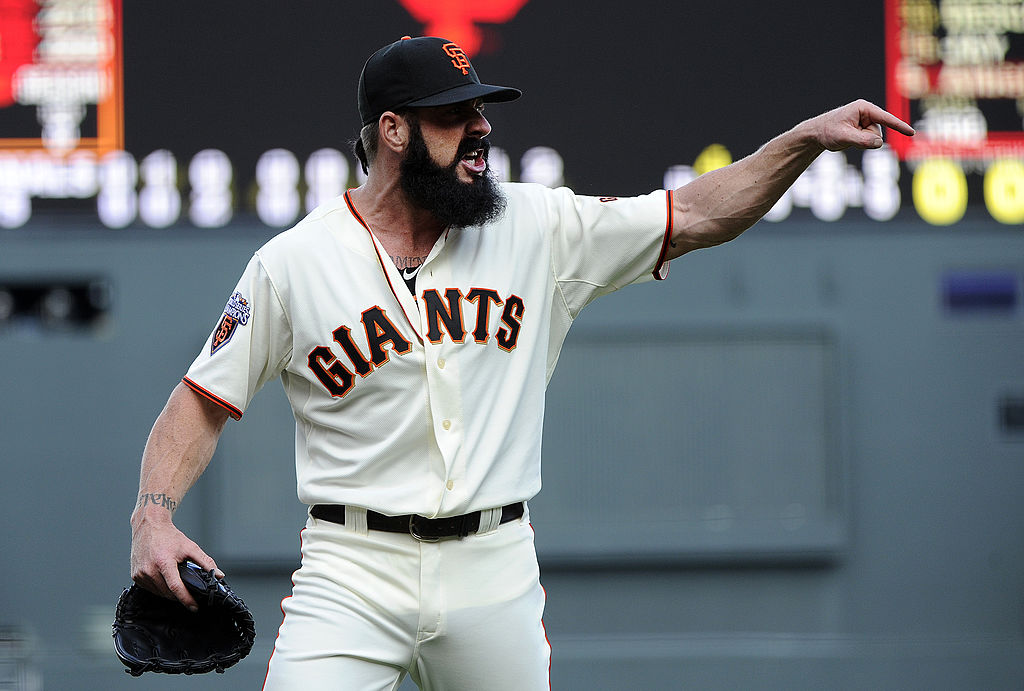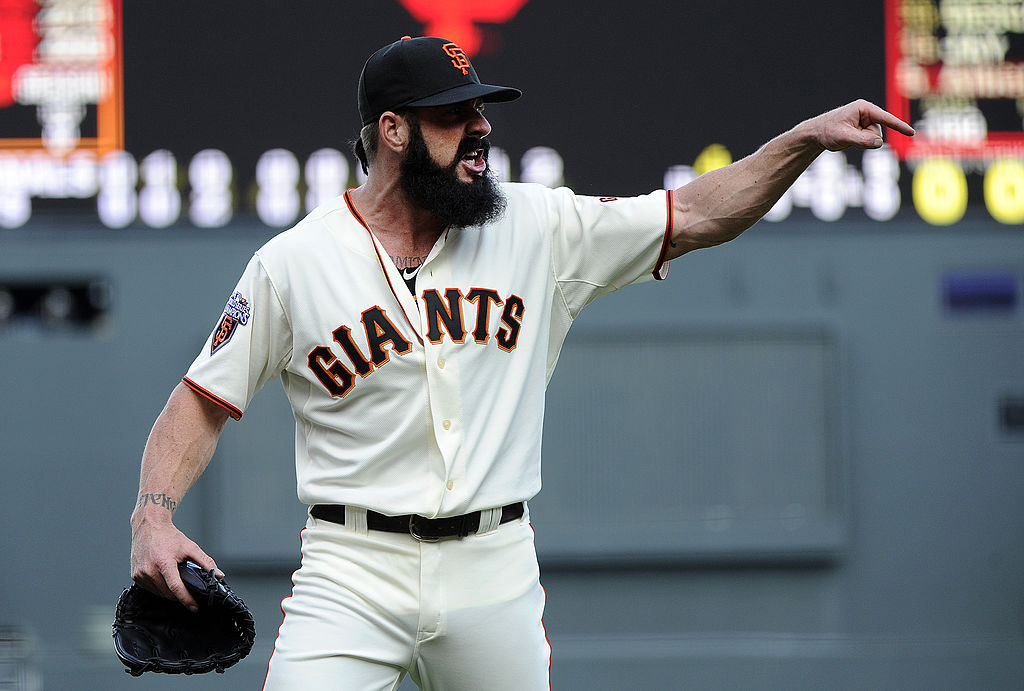 The Giants didn't have two relievers named Brian Wilson on the team at the same time. The Wilson without a beard is the same one who later grew a thick, black beard.
Wilson began growing his beard during the 2010 season. Much like teammate Aubrey Huff's rally thong, the beard became synonymous with the Giants' World Series run.
Wilson totaled a league-high 48 saves and a 1.81 ERA in 2010. He saved another six games and didn't allow an earned run across 10 playoff games and 11.2 innings.
Brian Wilson continued wearing his beard throughout the rest of his playing career. He treasured the beard so much that he refused to shave it when the Yankees showed interest in signing him.
It wasn't until Wilson retired that he finally went through with shaving it.
Where is Brian Wilson now?
Unfortunately, Brian Wilson's beard is long gone. He has appeared at numerous Giants reunions events and games clean-shaven, just as he was when he first reached the major leagues.
Wilson considered returning to the sport as a knuckleballer, though that never took off. Wilson, as well as former teammates Matt Cain and Ryan Vogelsong, were inducted into the Giants' Wall of Fame in 2018.
At the time, Brian Wilson said he kept active by playing on a softball team. The team was winless and had just moved the former star closer to shortstop.
Brian Wilson's peak was short, but it — and that beautiful beard of his — certainly was memorable.