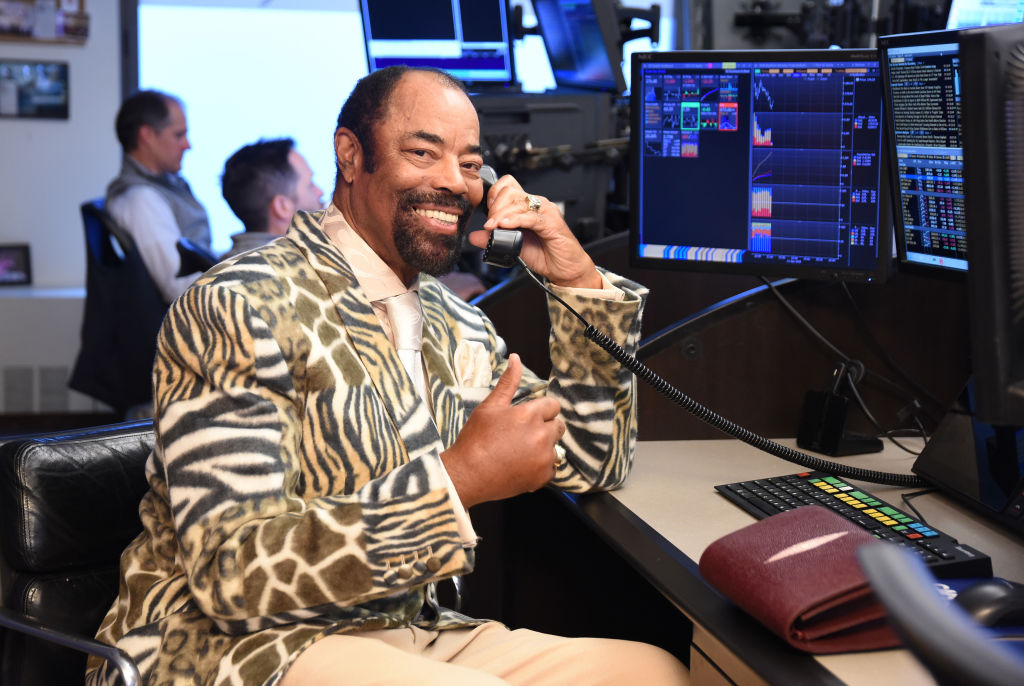 Where Does Knicks Broadcaster Walt Frazier Get His Outrageous Suits?
Everyone who has watched a New York Knicks broadcast has asked the same question. Where does color commentator Walt Frazier get his suits?
Most sports commentators have their own unique quirks. Cris Collinsworth, for all of his knowledge, has a weird habit of sliding into the booth. Doc Emrick, for better or worse, has an unprecedented vocabulary, and Booger McFarland patrolled the sidelines in the "Booger Mobile" last season. Few things, however, are as unique and noticeable as New York Knicks' color commentator Walt Frazier's suits.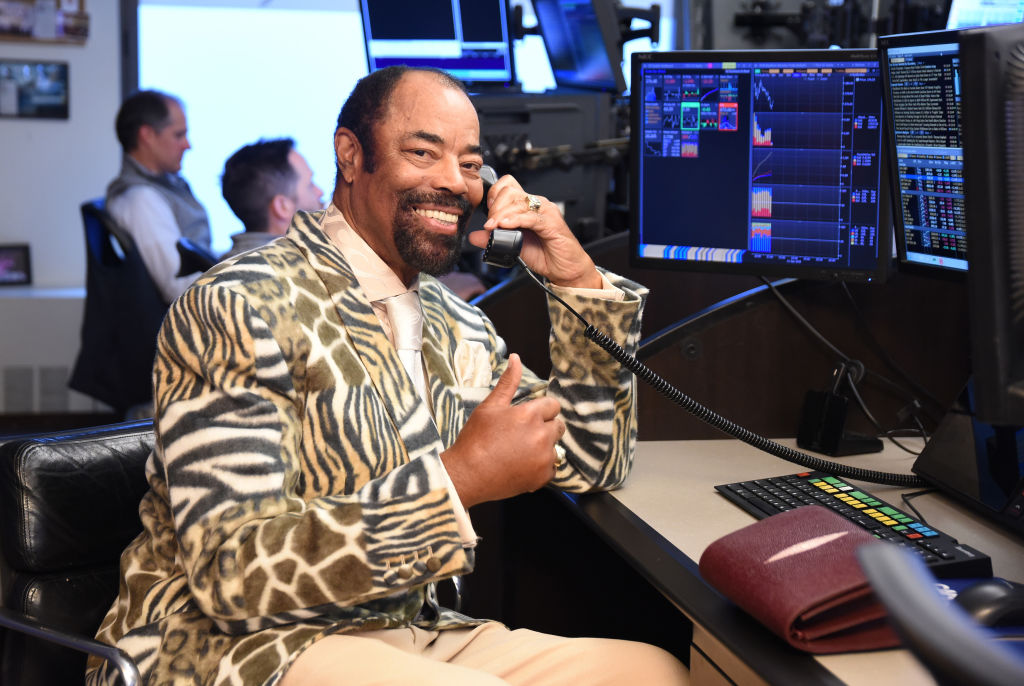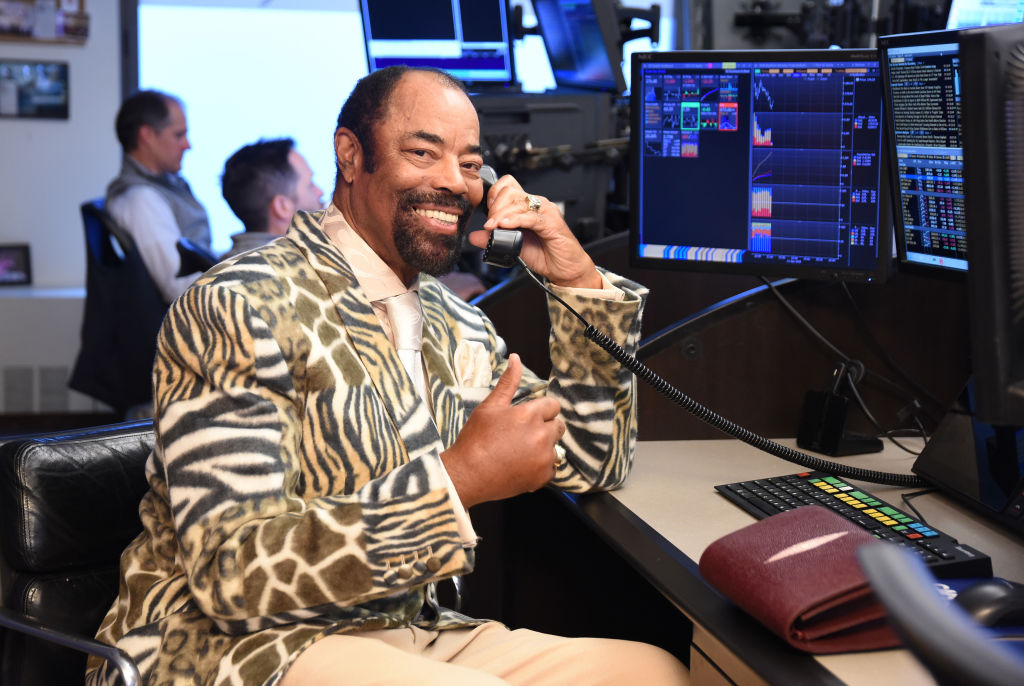 While Clyde has been a style icon since his playing days, his suits transcend the limits of common workplace fashion. But how does the former point guard get such outrageous outfits?
Walt Frazier's New York Knicks career
Growing up, Walt Frazier played basketball, football, and baseball. When he enrolled at Southern Illinois University, he chose the hardwood over all other options.
Frazier posted two strong Division II seasons, before being ruled academically ineligible during his junior year. When he returned to action as a senior, the Salukis had made the jump to Division I; Walt didn't miss a beat, leading the team to the NIT Championship and claiming the tournament's MVP award.
The New York Knicks selected Frazier with the fifth overall pick of the 1967 NBA draft. While he only averaged nine points per game as a rookie, the guard exploded during his second season in the league; his offensive output nearly doubled, and he posted nearly eight assists a night. With Frazier at the point and Willis Reed in the paint, the Knicks won the 1970 NBA Championship. Reed may have taken a place in history for his heroic cameo in Game 7 of the series, but it was Frazier who did the heavy lifting, recording 36 points, 19 assists, seven rebounds, and six steals.
After falling in the 1971 playoffs, the Knicks traded for Earl Monroe, giving Frazier a star partner in the backcourt. While the move wouldn't pay immediate dividends, the club would claim their second NBA championship in 1973.
Following a trade in 1976, Frazier saw out his career with the Cleveland Cavilers. When he retired, he held the Knicks' franchise record in almost every offensive category.
The Knicks' coolest customer
While New York might be the epicenter of fashion, Walt Frazier picked up his style closer to home. "My dad was a good dresser," he remembered. "My brother is into clothes too, but he is not flashy like me. That is where it all started."
Once he made it to the pros, however, Walt needed to step things up a notch. "When we played, everybody wore a suit and tie to every game trying to outdress each other," he told Marc J. Spears of The Undefeated. "Dick Barnett was sharp. I used to copy where he went and got his suits made, his shirts made." While Frazier would sport mink coats and fedoras, one specific choice set him apart.
"As a rookie, I wasn't playing good," the point guard explained. "So, to pacify myself, I would go shopping in every city. One day we were in Baltimore and I was looking in the window at a baseline [hat]. But it had a wide brim." While his teammates initially razzed him, Bonnie and Clyde hit movie theaters soon after; Frazier's hat resembled the main character's, earning him his famous nickname.
Frazier was so cool that he even snagged one of the first sneaker deals. In 1973, Puma approached the Knicks point guard; they worked together to design a new sneaker, and the Puma Clyde was born.
Walt Frazier's colorful wardrobe
While he hung up his sneakers decades ago, Walt Frazier hasn't shelved his style. He's currently the New York Knicks color commentator, and his suits are usually more exciting than the team's play. Whether you're a fan of paisley or cow print, he has you covered.
Frazier's suits clearly don't come off the rack, raising the question of where he gets them. Everything starts with an offseason shopping spree. "I just walk in and out of fabric stores," Walt said. "All those stores are old and have just fabric. Sometimes it takes me weeks, months sometimes, before I find anything."
After sorting through fabric swatches and picking out the ones that he likes, Frazier heads to his preferred tailor shop. "When I go to a tailor, I say, 'Show me something you think nobody would ever wear," he explained. That is probably what I'm leaning towards.' They always think nobody would ever wear it."
He always does wear it, though. The former Knick estimates that he owns hundreds of suits and adds about 15 to his wardrobe each year. If clothes make the man, Walt Frazier is truly inimitable.