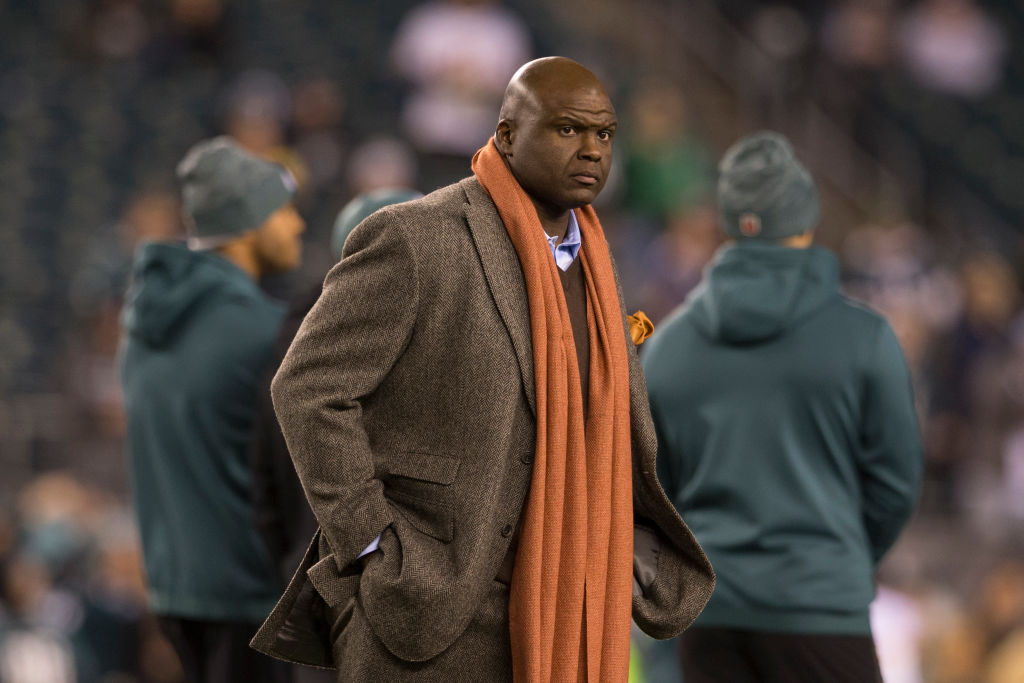 How Did Booger McFarland Get His Gross Nickname?
You probably know Booger McFarland from ESPN's Monday Night Football. But how did the broadcaster get his gross nickname?
When it comes to the NFL regular season, it's hard to get bigger than Monday Night Football. While the action on the field might not count any more than another game, everything seems to get magnified during prime time. Everyone, from the players and coaches to broadcasters are under the microscope. ESPN's Joe Tessitore and Booger McFarland know the pressure firsthand.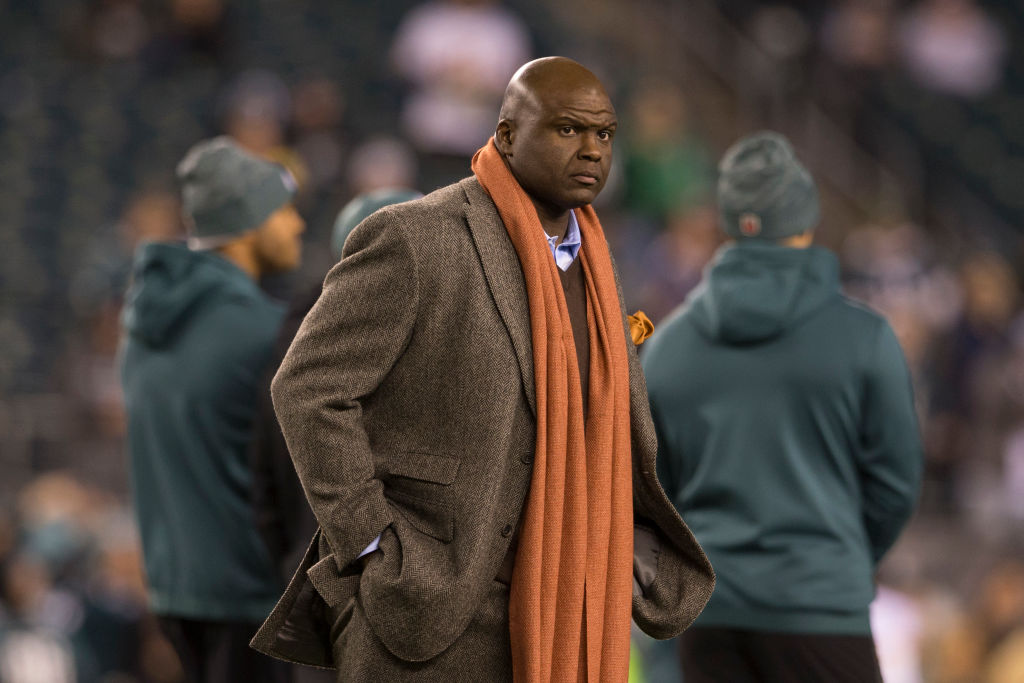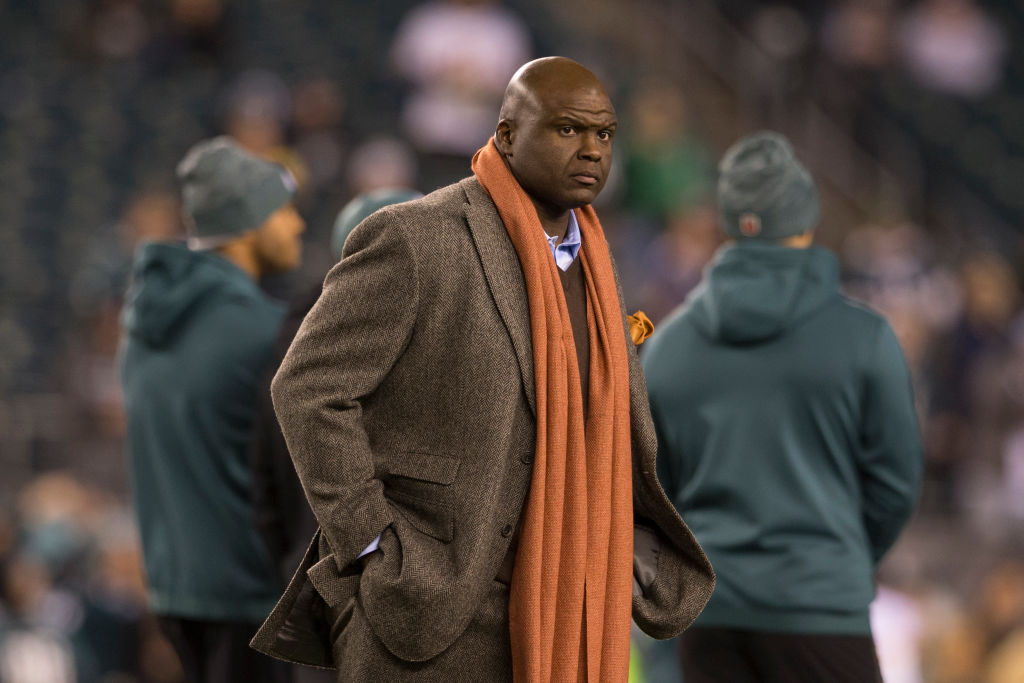 When it comes to McFarland, however, one thing stands out more than his actual commentary: his nickname. But how did Booger McFarland get that gross moniker?
Booger McFarland's playing career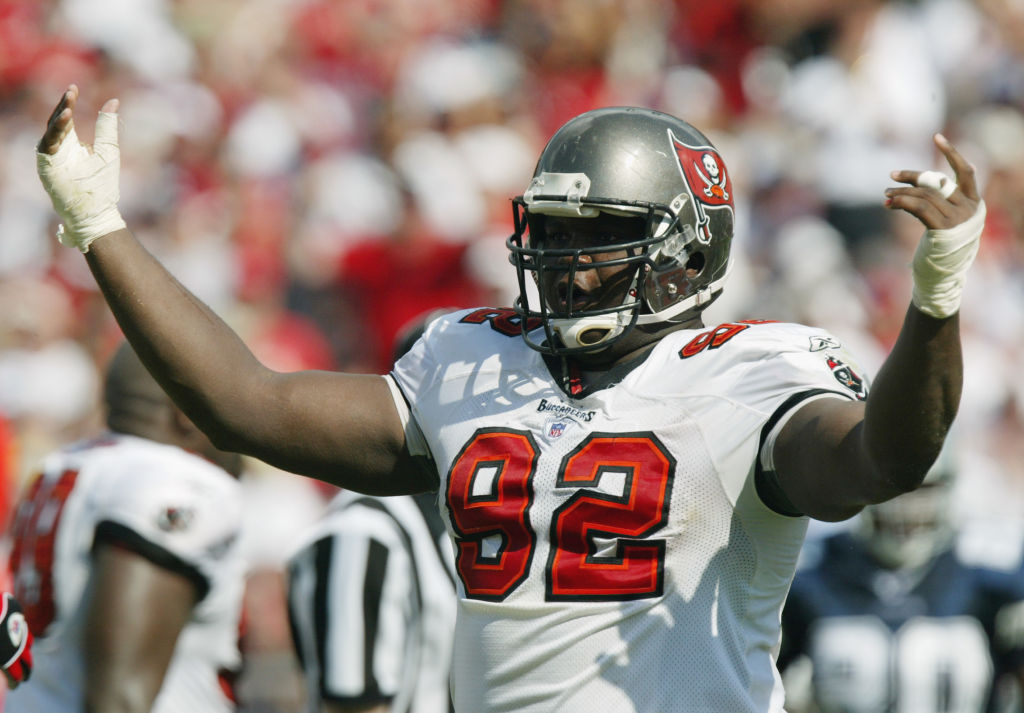 After growing up in Louisiana, Anthony Darelle "Booger" McFarland enrolled at LSU. He burst onto the scene as a freshman, starting every game at defensive tackle; in addition to posting 73 total tackles, he also slotted in as a fullback in short-yardage offensive situations. During his time in Baton Rouge, he helped the Tigers win three bowl games; as a senior, he was named a team captain, earned All-Amerian honors, and played in the Senior Bowl.
The Tampa Bay Buccaneers selected McFarland with the 15th overall pick of the 1999 NFL draft. He spent eight seasons in Tampa, dominating the defensive line; he posted 211 combined tackles, 141 solo tackles, and 20 sacks with the Buccaneers, helping the club win Super Bowl XXXVII.
In October 2006, McFarland was traded to the Indianapolis Colts. Once again working with Tony Dungy, the lineman helped form a stifling run defense that carried the Colts to a Super Bowl title. At the start of the next season, however, McFarland suffered a severe knee injury; his career was over.
Moving into the broadcast booth
In 2012, Booger McFarland stepped back into the spotlight. While it had been quite a few years since he suited up in the NFL, the former lineman joined a Tampa sports radio station, where he co-hosted a show.
After the station shifted from sports to music, McFarland returned to football. In 2014, he became one of the SEC Network's first analysts; in 2017, he moved to ESPN's ABC college football team, working alongside Kevin Negandhi and Mack Brown.
At the start of the 2018 NFL season, McFarland joined the Monday Night Football team. While he teamed up with Joe Tessitore and Jason Witten, Booger wasn't in the broadcast booth. He patrolled the sidelines in the "Booger Mobile," an elevated, rolling chair that carried him up and down the sideline with each play. The vehicle might have been scrapped, but McFarland remained on the broadcast; now, he simply sits upstairs with Tessitore.
Why is McFarland called Booger?
In the history of sports, there have been some great nicknames. While no one can forget names like "the Dominator," "the Iron Horse," or "the Galloping Ghost," Booger doesn't have the same flair.
While McFarland's nickname seems like it might have some unsavory origins, there's a much simpler origin story. "As far as I'm concerned, there's only one Booger," McFarland said in 2004. "It's been that way for a long time, man."
As a child, the future NFLer had a knack for getting into trouble. His mother gave him all sorts of pet names, but one stood out. "I was a bad kid, getting into a lot of wild stuff," McFarland remembered. "I used to get called a lot of different things. But that was just the one that stuck." Ever since then, he's been Booger, not Anthony, Tony, or anything else.