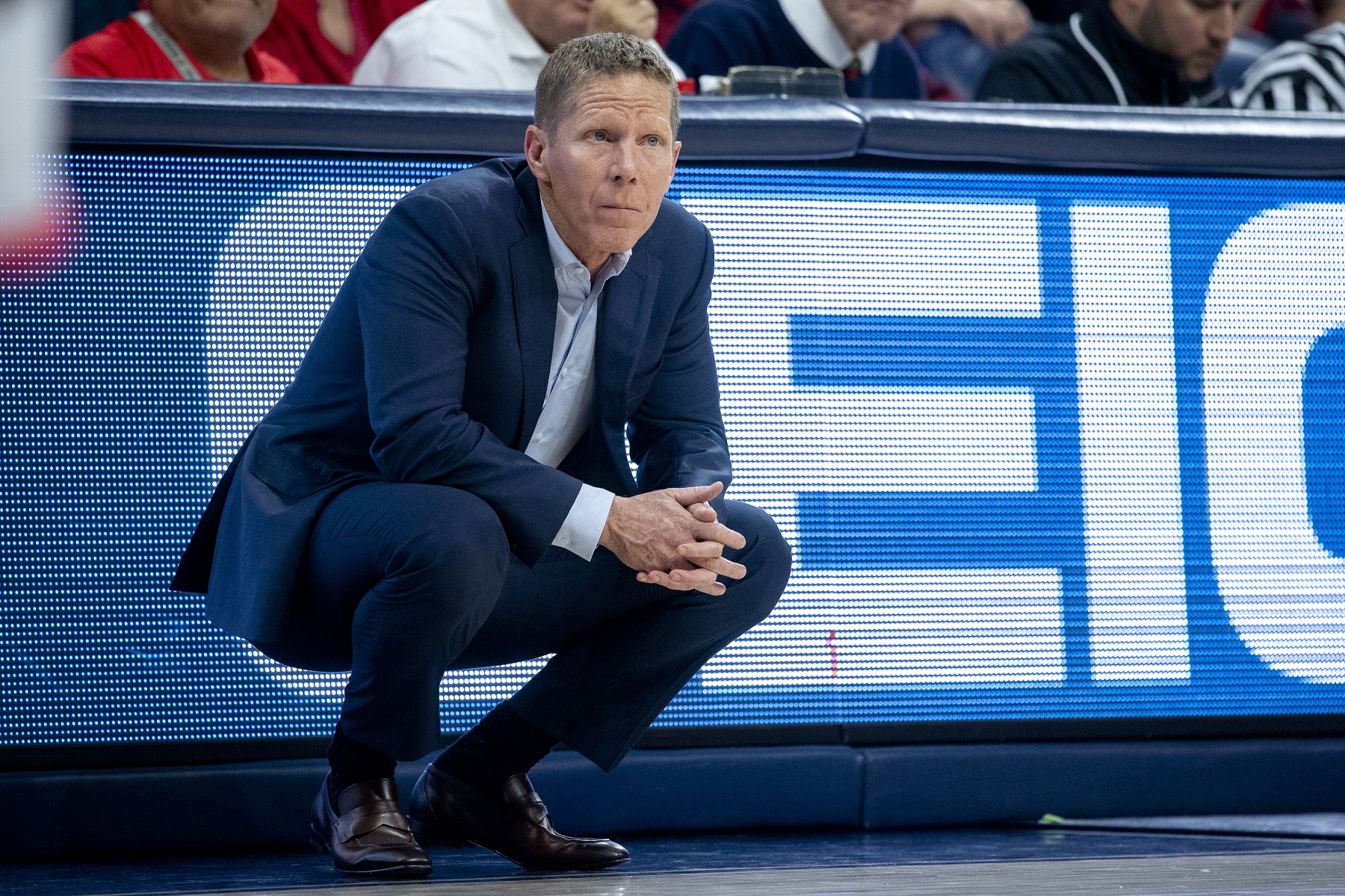 Where Is Gonzaga University Located?
Basketball fans know all about how good Gonzaga is in men's basketball, but many don't know where the school is located.
Sports fans asked the same question last year as this year regarding Gonzaga University, but for entirely different reasons. In 2019, they wanted to know where the perennial NCAA Tournament participant was as a matter of geographic curiosity. This time around, their interest stems from the school's men's basketball team suddenly disappearing.
Where is Gonzaga University located?
Google released a list in late 2019 of the most popular search queries that it processed over the preceding 12 months. The most popular "where is" question of the year was "Where is Sri Lanka?
Four sports-related questions cracked the top 10:
No. 2: Where is the Super Bowl this year?
No. 7: Where is Clemson University located?
No. 8: Where is Gonzaga University located?
No. 10: Where is Pebble Beach golf course?
The NFL question presumably pertained to Super Bowl 54, and the Kansas City Chiefs defeated the San Francisco 49ers at Hard Rock Stadium in Miami Gardens, Florida. Clemson University is in Clemson, South Carolina, southwest of Greenville. Pebble Beach is in Del Monte Forest, California, on the Monterey Peninsula.
As for Gonzaga, the school is located in Spokane, Washington, the state's second-largest city. It's 20 miles west of the Idaho border and about 100 miles south of Canada.
Its population in 2018 was 219,190.
More importantly, where is the Gonzaga basketball team?
On Dec. 6, 2020, Gonzaga University announced it was pausing all team activities in men's basketball after two members of the program tested positive for COVID-19. The development was significant in the world of college basketball because the Bulldogs were ranked No. 1 at the time and were forced to postpone a highly anticipated game against No. 2 Baylor in Indianapolis.
Gonzaga officials also scrapped games against Tarleton, Southern, Northern Arizona, and Idaho. The first game back will be against third-ranked Iowa on Dec. 19 in Sioux Falls, South Dakota.
According to ESPN, Gonzaga had already played shorthanded during a Nov. 27 victory against Auburn on Nov. 27. One player was held out because of a positive COVID-19 test and a second also sat due to contact tracing. After the game, head coach Mark Few said a staff member also tested positive.
In Indianapolis, Gonzaga and Baylor announced a mutual decision to scrap their game an hour before the scheduled tip-off, one of the many games called off in the early stages of the season.
Mark Few has built a national basketball power
Gonzaga University is the poster child for lesser-known schools playing in a small-time conference but posting big-time results in college basketball. The team has won 16 West Coast Conference regular-season championships and had played in the NCAA Tournament 20 consecutive seasons under head coach Mark Few before the 2020 event was canceled.
Few, 57, has taken the Zags to the Sweet 16 six times and the Elite Eight twice, both since 2015 as the program continues to grow more powerful.
Few's entire college coaching career has been at Gonzaga, starting as a graduate assistant in 1989 and then joining the staff as a full-time assistant the following season. Second-year coach Dan Monson promoted him to associate head coach in April 1999 right after Gonzaga stunned NCAA Division I by advancing to the Elite Eight.
With the program suddenly high-profile, the University of Minnesota lured Monson to the Big Ten that summer, and Gonzaga promoted Few to head coach. He brought a record of 599-124 into the 2020-21 season.
Like Sportscasting on Facebook. Follow us on Twitter @sportscasting19.