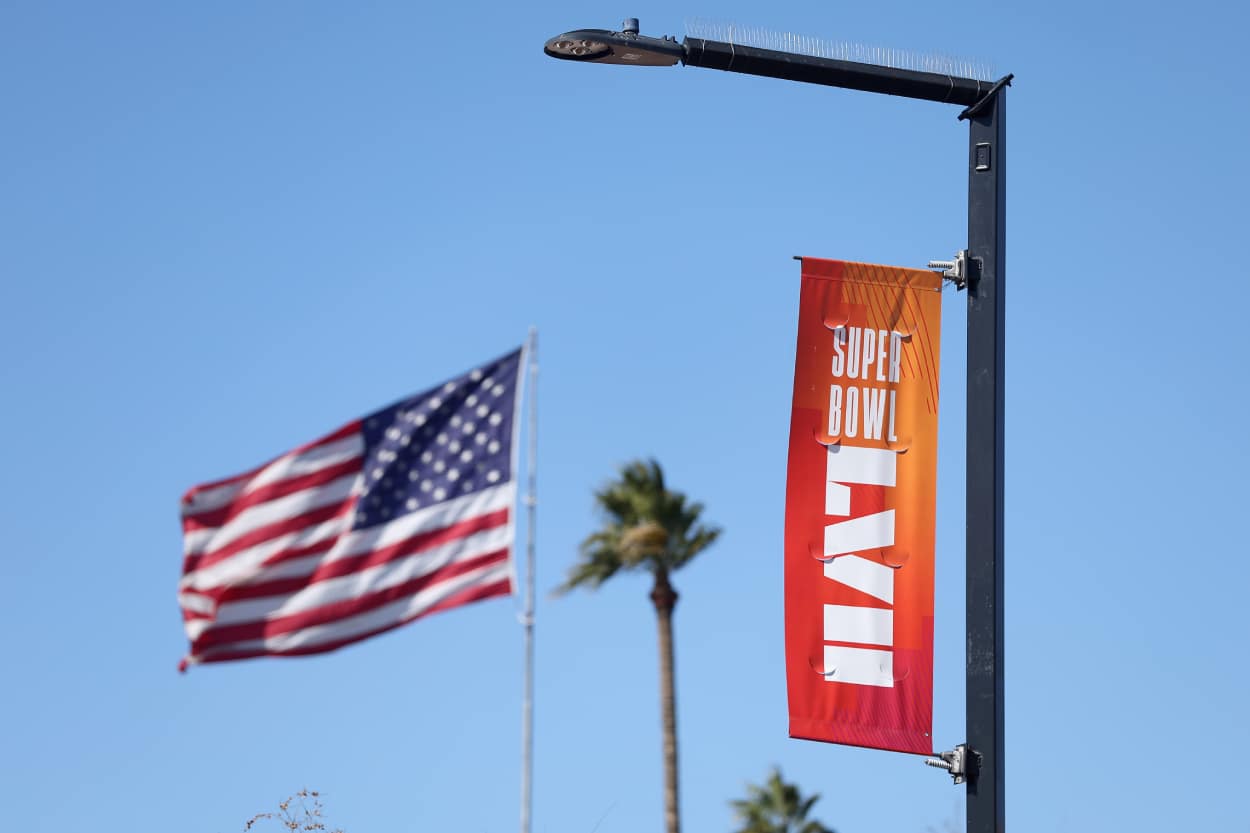 Where is Super Bowl 57 Being Played?
The Philadelphia Eagles and Kansas City Chiefs are gearing up to face off against each other in Super Bowl 57 on Sunday.
The Philadelphia Eagles and Kansas City Chiefs meet up in Super Bowl 57 on Sunday in a meeting of the conference's top seeds. The Eagles and Chiefs enter with identical 14-3 regular-season records and 2-0 marks in the postseason. Philadelphia enters as a 1.5-point favorite, and all signs point to a close contest.
The last time the Chiefs were in the Super Bowl, they were at a slight disadvantage, playing a "neutral site" game in Tampa against the Tampa Bay Buccaneers. Last year, the same held true for the Cincinnati Bengals, who played against the Los Angeles Rams in LA's SoFi Stadium. Where is Super Bowl 57 being played?
Super Bowl 57 will take place at Arizona's State Farm Stadium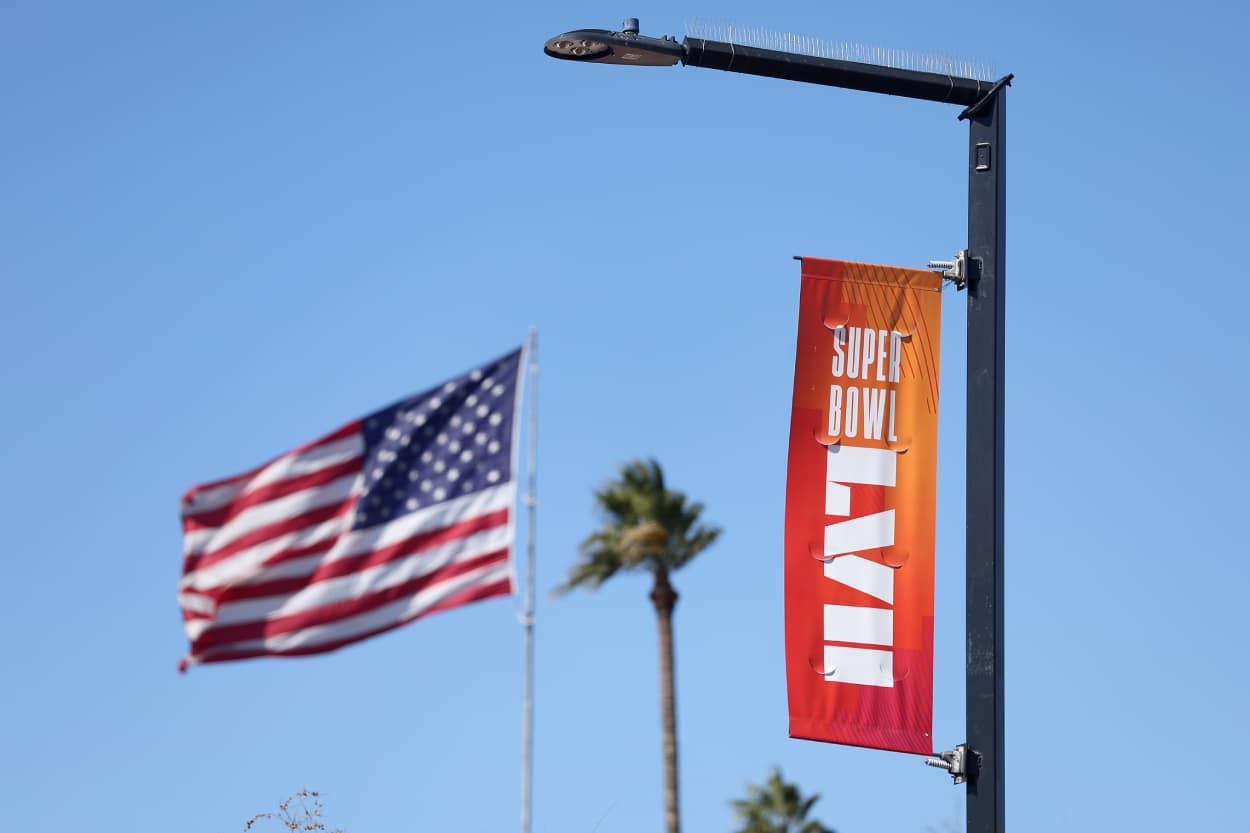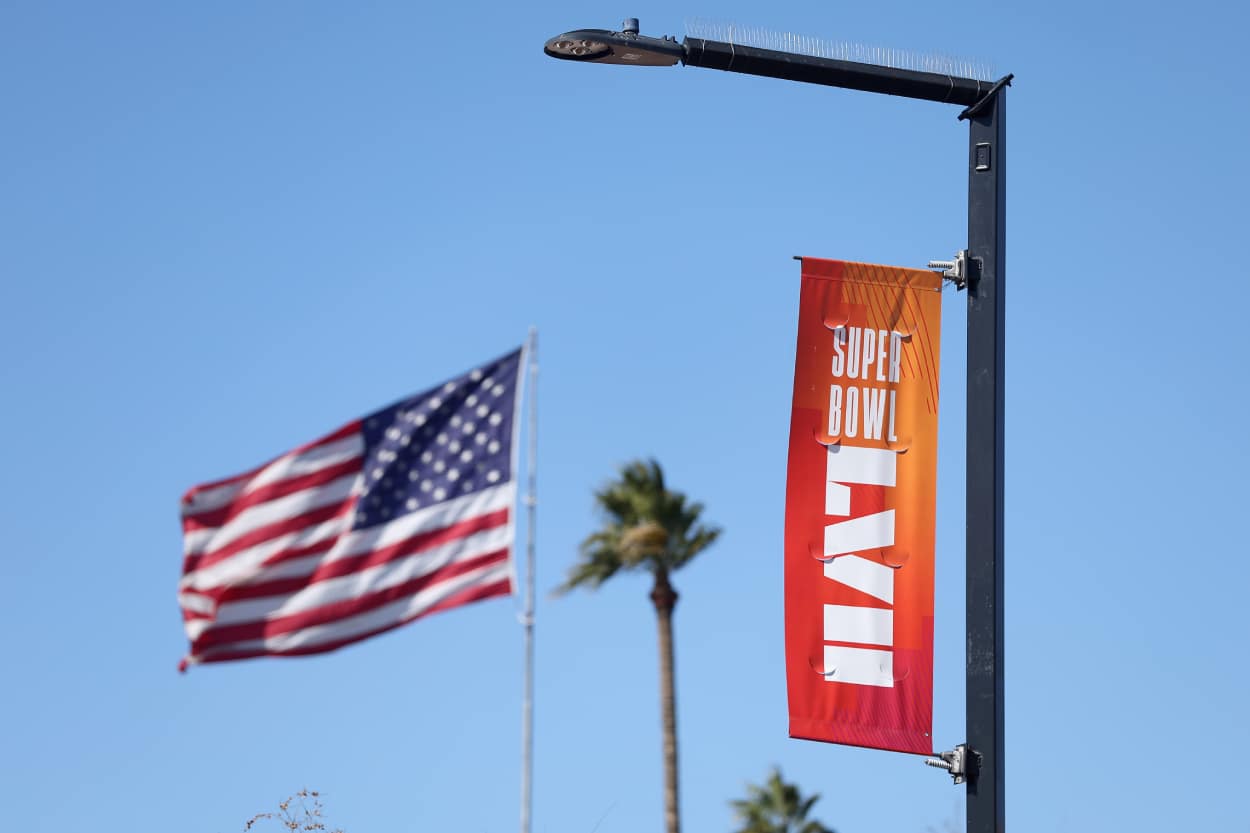 There's no home-field advantage this year in Super Bowl 57. The Chiefs and Eagles will play this year's title game at Arizona's State Farm Stadium, home of the Arizona Cardinals.
Super Bowl sites are set for the next couple of years, with next year's game taking place in Las Vegas, Nevada. Allegiant Stadium, home of the Las Vegas Raiders, will host the game next season for the first time. Allegiant Stadium opened in 2020.
In 2025, Super Bowl 59 will be held at Caesars Superdome in New Orleans, Louisiana. The site of Super Bowl 60 has not yet been announced by the NFL.
This will be the fourth time Arizona has hosted the title game
The last time the Super Bowl was played in Arizona was in 2015, and it was a classic. It featured a matchup between the New England Patriots and the Seattle Seahawks in a game that came down to the wire. New England's Malcolm Butler intercepted Russell Wilson's pass at the goal line in the final seconds to give the Patriots a 28-24 victory in Super Bowl 49.
Arizona also hosted in 2008 and 1996. The 2008 game featured another classic involving the Patriots. New England went undefeated during the 2007 season and was 18-0 heading into Super Bowl 42 against the New York Giants. That's when David Tyree made his helmet catch for the Giants to keep a drive alive and propelled New York to a 17-14 victory.
In 1996, the Dallas Cowboys beat the Pittsburgh Steelers 27-17.
Arizona was scheduled to be the home of the Super Bowl in 1993, but the NFL pulled it away in 1991. The league stripped Phoenix from being the host because of Arizona's failure to enact a paid holiday honoring Martin Luther King.
According to The Associated Press, NFL owners ratified then-Commissioner Paul Tagliabue's decision to pull the game from Arizona and award it to Los Angeles.