Where Is Tennis Legend Jimmy Connors Now and What's His Net Worth?
From his signature two-handed backhand to his on-court tirades, tennis star Jimmy Connors was a household name for decades.
Jimmy Connors is a tennis legend. From his signature two-handed backhand to his on-court tirades, the Illinois native was a household name for decades. After his 1996 retirement, Connors dabbled in commentating and even tried coaching. But it didn't take long for his fiery personality to get him in trouble. Now that Connors is pushing 70, what's his life like and how much is he worth?
Jimmy Connors' tennis career
Connors won eight Grand Slam titles over his career and set a men's singles record of 109 titles in 1,557 matches. He was the number one player for 160 consecutive weeks from 1974-1977, a record at the time. Bjorn Borg and John McEnroe were considered his fiercest rivals, and matches against McEnroe were talked about long after both players retired. Connors even likes to post them on his Twitter account.
The tennis greats didn't like each other but respected each other's play. With Connors always quick to make snide remarks, it was McEnroe's comment, liking Connors' looks and attitude to baseball bad-boy Pete Rose that turned heads. But Connors' relationship with tennis sweetheart Chris Evert also made a splash. The pair were engaged and supposed to marry in 1974, but the wedding was called off abruptly. Connors wrote in his 2013 autobiography The Outsider that he broke up with Evert after she had an abortion without any discussion with him.
Life after tennis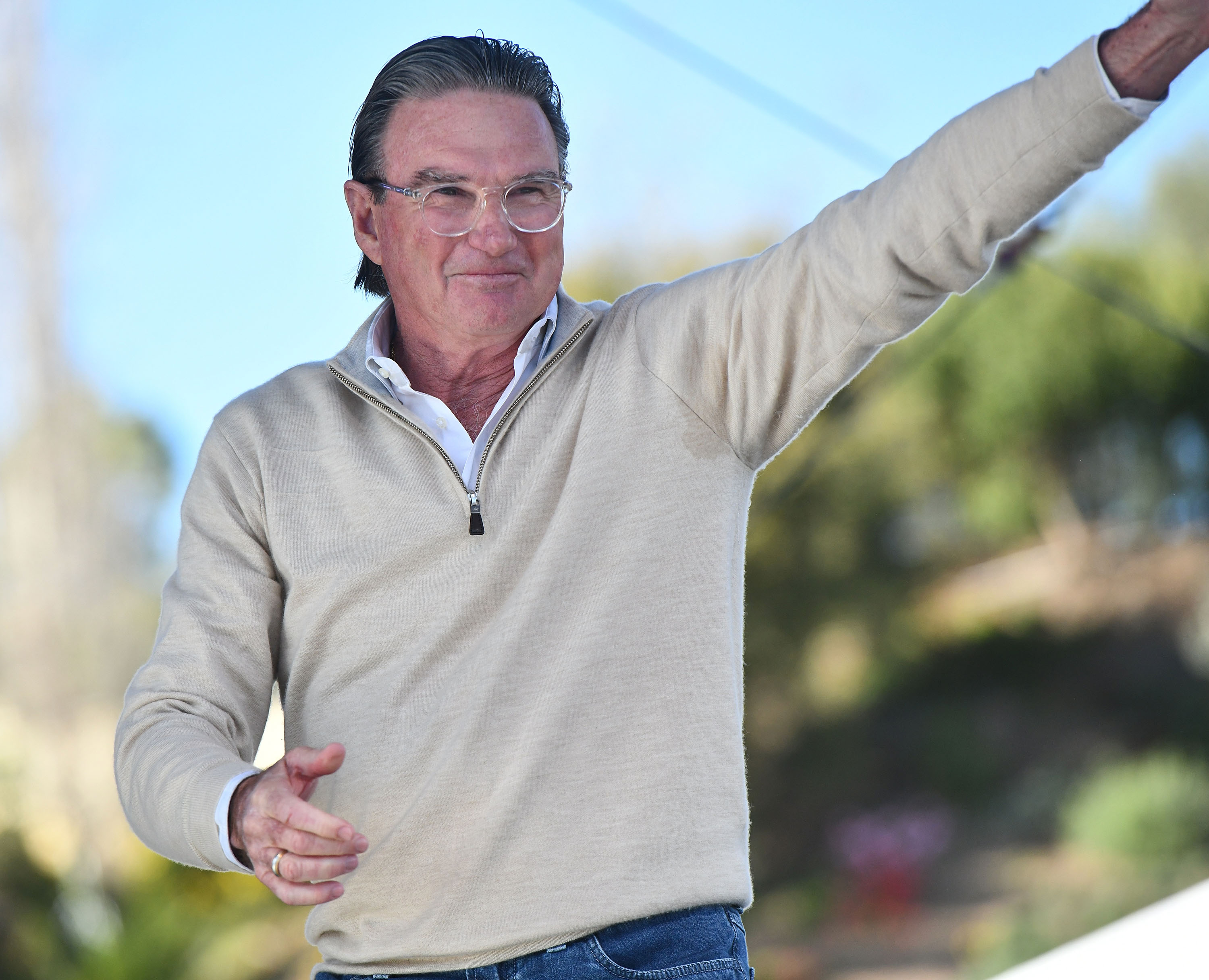 Even though the legend played great tennis into his 40s, the time came for him to retire in 1996. Since then, he's worked as a tennis commentator and analyst and tried his hand at coaching Andy Roddick and Maria Sharapova, but each venture didn't last long. One of his biggest failures came when he and his brother John invested money into a riverboat casino.
The two brothers put their money into a gaming company owning the first casinos in Missouri and Illinois. At the height of success, the brothers' shares were worth over $70 million, but that success didn't last long. The share price plummeted, leaving John Connors filing for bankruptcy and souring the relationship between the brothers.
That wasn't Connors' only problem with casinos either. He detailed his struggles in his autobiography, claiming he got a gambler's high betting on himself, and according to The Daily Beast, he lost $70,000 on a single hand of blackjack. His wife Patti is credited with helping him through the addiction and quitting his gambling ways.
Jimmy Connors' net worth
With all of Connors' tennis success, his net worth may come as a surprise. According to Celebrity Net Worth, Connors is estimated to be worth $12 million. Now, that's nothing to sneeze at, but considering he's one of the top tennis players ever, it might seem a bit low. Of course, factored into that number are his gambling issues although he doesn't know the exact number, he claims he lost millions during his days in the casino.
His busted investment with his brother also saw him lose a bundle of money and a close relationship. But he does have a solid relationship with his wife Patti, a former Playboy model. The pair have had some tough times, notably Connors' extramarital affairs, but seem to have built a strong bond as the years have gone by.
While his crass attitude and bad behavior weren't always the most appealing, there's no denying that Jimmy Connors is a tennis great and one of the legends of the game. His playing style and techniques ushered a new era onto the tennis court, and his rivalries are still talked about. There's no doubt his play will live on for years to come.