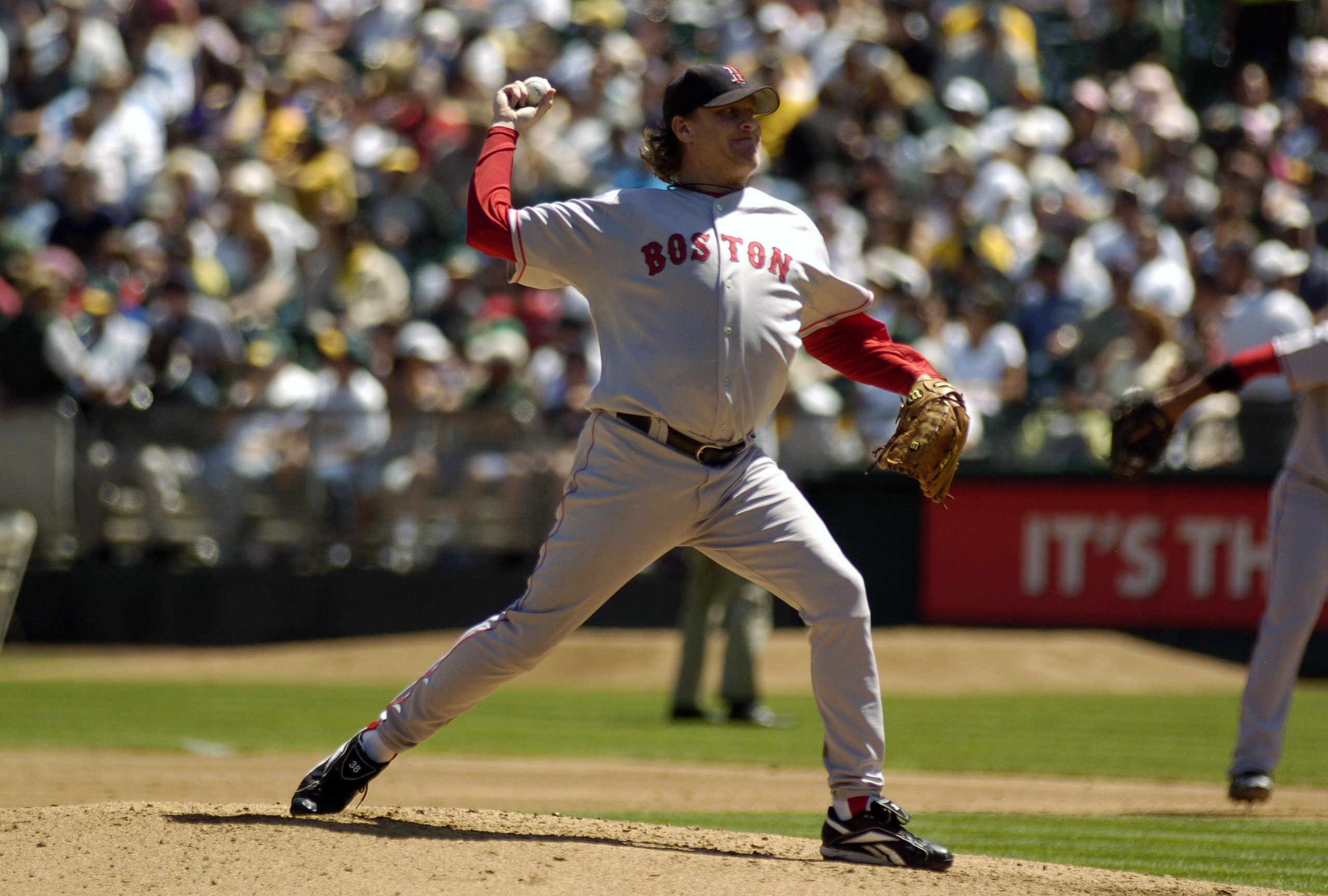 While Curt Schilling Was Snubbed Again, He Made Hall of Fame Pleas for Others
Curt Schilling, snubbed by baseball writers again, made Hall of Fame cases for other MLB players on the ballot.
Time has run out for Curt Schilling. Snubbed again by the BBWAA voters for the 10th time, the former pitcher won't be heading to Cooperstown after failing to gain the required 75% of the votes for the Baseball Hall of Fame. Schilling, who made his mark pitching for the Philadelphia Phillies, Arizona Diamondbacks, and Boston Red Sox, appeared on 58.6% of the ballots. Last year, he earned 71.1% of the votes.
It wasn't a surprise Schilling got shot down again. During the week leading up to the official tally, he spent some time making Hall of Fame cases for a few others on the ballot.
Curt Schilling has Hall of Fame credentials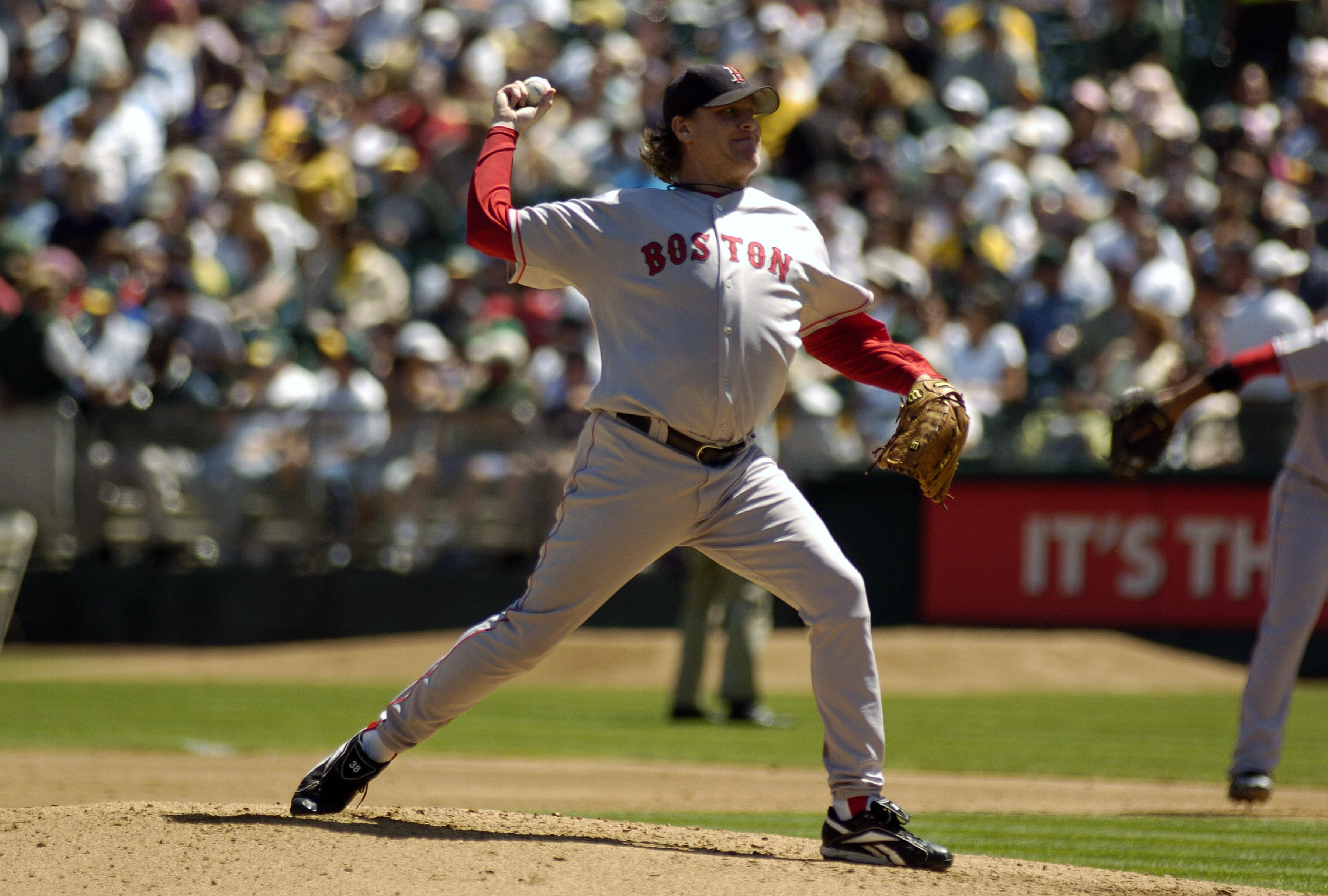 While they might not be considered slam-dunk numbers for the Hall of Fame, Schilling's stats are certainly worthy of getting in. Schilling was a workhorse throughout his career, leading Major League Baseball in complete games four times and innings pitched twice. He threw more than 200 innings in a season nine times.
Not only was Schilling durable, but he was also pretty darn good. The five-time All-Star racked up 216 career wins in the regular season and tacked on 11 more in 19 postseason starts. Twice, he led the league in strikeouts and finished with 300 or more strikeouts in a season three times. He had 3,116 in his career.
Like most stars, Schilling turned it up a notch when it counted most. He had an 11-2 record in the postseason. He had a 2.23 earned run average. Schilling was better in the World Series, going 4-1 with a 2.06 ERA.
Schilling's problem came off the field. He irked many with his political views and his stance on certain controversial topics. He's opionated, and that obviously was a problem with voters. When you get political, half the people side with you and the other half doesn't. When you need 75% of the votes to get in the Hall of Fame, half doesn't cut it.
Curt Schilling lobbied for others to get into the Hall of Fame
Schilling had gotten so fed up with the voting process that he asked Major League Baseball to be taken off the ballot last year. MLB refused.
Although Schilling likely didn't have high hopes of getting in on his final year on the ballot, he took some time during the week to lobby for some others who were also on the ballot. He pushed for former Atlanta Braves outfielder Andruw Jones, who fell well short with 41.1% of the votes.
"Yes, HOF every day of the week and twice on Sunday," Schilling wrote on Twitter regarding Jones. "When you are one of the 5 best to ever play a position in a sport that's over 100 years old you are one of the all-time greats. Not to mention he was a kind young man. Otherworldly talent."
He believed his Red Sox teammate David Ortiz was a first-ballot Hall of Famer. Ortiz was the lone player on the ballot to get in this year.
"There are no buts, none," Schilling wrote about Ortiz. "He never failed a test, was not in the Mitchell report and NEVER EVER tested positive for anything illegal, ever. And? The guy you saw, the smile, the kindness? All real, all of it. He's a 1st ballot HOF'er."
He also made pushes for outfielder Bobby Abreu and relief pitcher Billy Wagner.
"Compare Abreu's career #'s to Tony Gwynn," Schilling wrote on Twitter. "Jones was one of the 5 best OF to ever play CF, and Wagner was as automatic as anyone alive pretty much his entire career three are HOF'ers, locks."
The Baseball Hall of Fame can't be taken seriously
This year, Ortiz was the lone player voted into the Hall of Fame. Last year, no player reached the required 75%. Schilling was the closest with his 71.1%.
On the ballots were Barry Bonds, MLB's all-time home run hitter, and Roger Clemens, who won 354 games and claimed seven Cy Young Awards. Alex Rodriguez and Sammy Sosa, who both had more than 600 career homers, were also eligible.
All four played in the steroid era, and all four were at some point linked to performance-enhancing drugs. They all remain out of the Hall, along with Pete Rose, baseball's all-time hits leader. Every single one should be in if we're calling it the Baseball Hall of Fame.
They were the best in the business on the field. How can a Baseball Hall of Fame not include the all-time leaders in several categories? MLB is embarrassing itself with its own Hall of Fame.
If character outweighs the baseball portion of the Baseball Hall of Fame, at the very least, please at least go back and change the name.