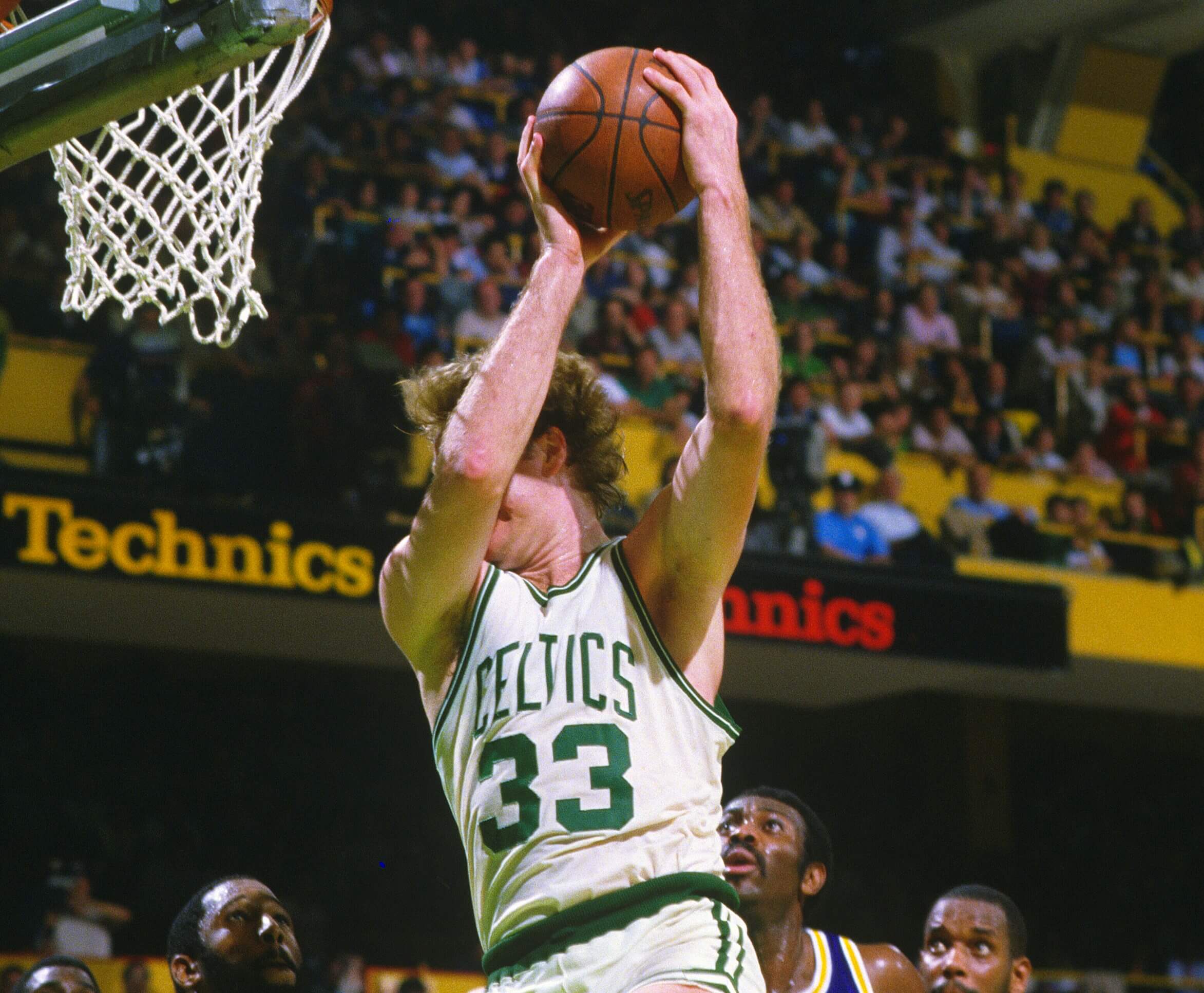 While Load Management Dominates Today's NBA, Larry Bird Had a Different Approach: 'Minutes Don't Mean Nothing'
Load management was never a thing for Larry Bird and the Boston Celtics during the 1980s.
Imagine having to play back-to-back games in the NBA these days? It's almost unheard of for stars to suit up and play two basketball games within a 24-hour span. It was called "load management," but the NBA seems to have a problem with that term, so instead, teams simply come up with the phantom injury that prevents players from taking part in games on consecutive days.
Don't tell Larry Bird about load management. He's not alone. For one season, Wilt Chamberlain averaged 48.5 minutes per game even though games are only 48 minutes long. Believe it or not, players used to play every game. Today, players have scheduled days off — on game day. During his run of four straight Boston Celtics Finals appearances, Bird never even thought about taking time off.
For Larry Bird and the Boston Celtics, there were no days off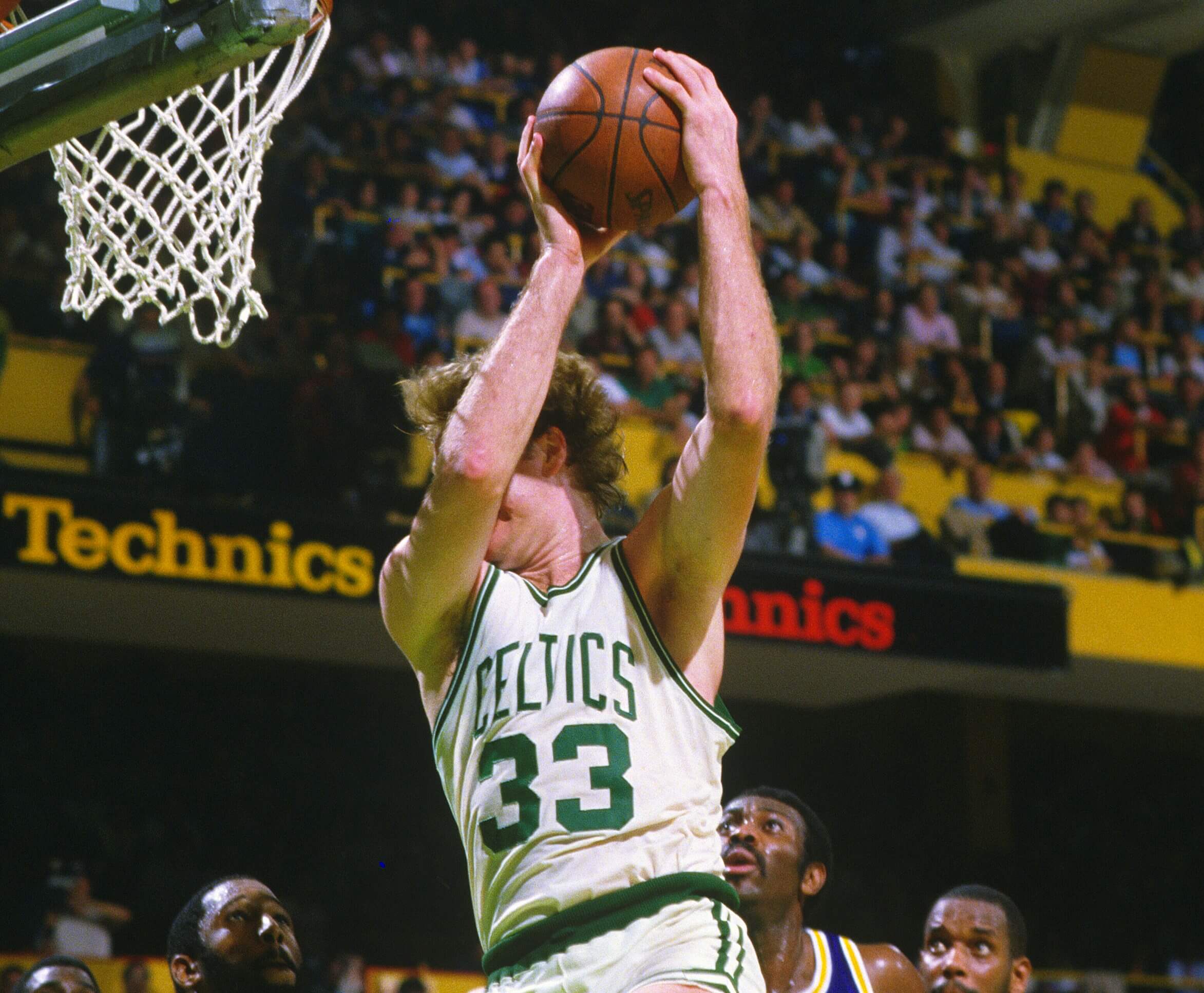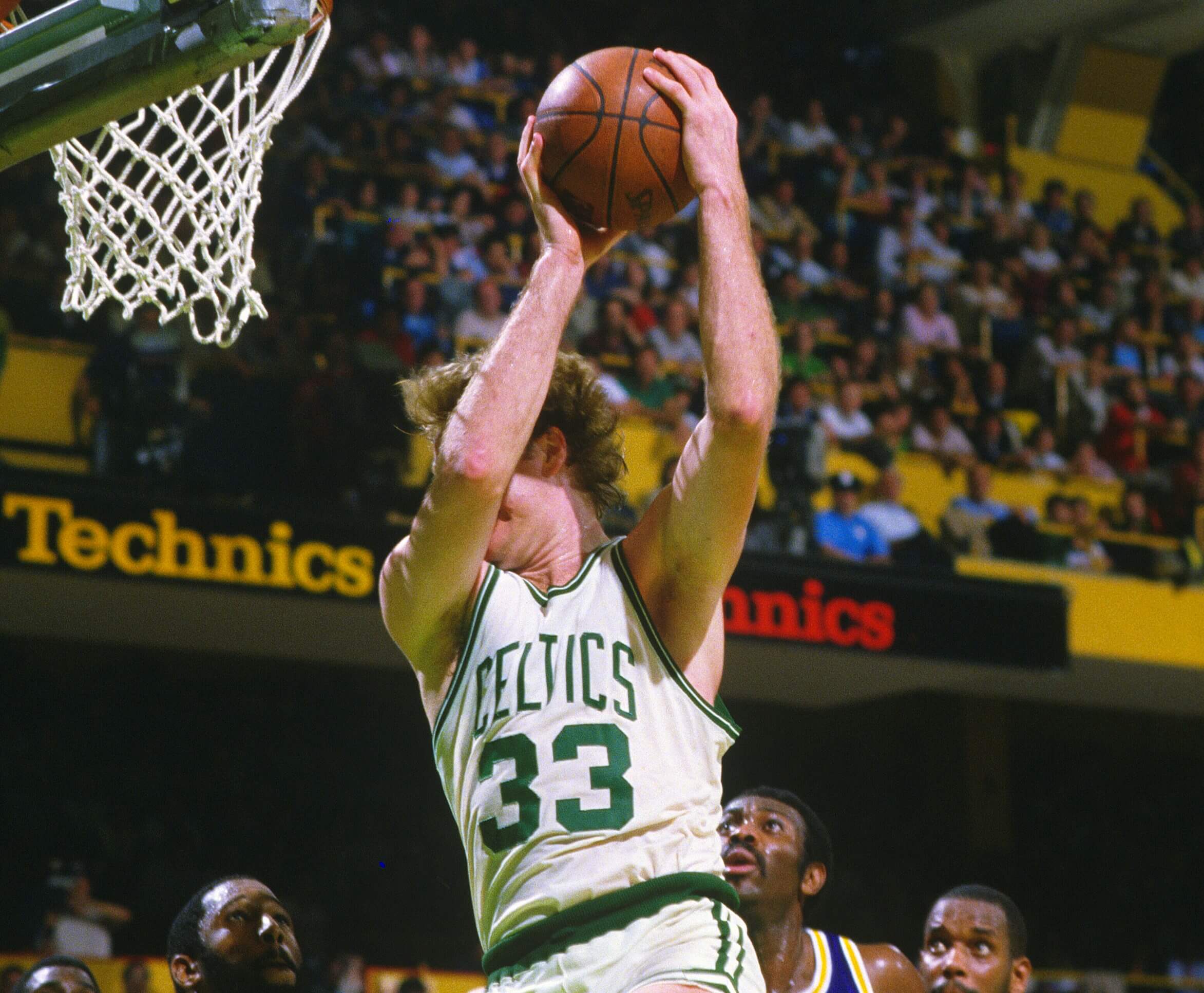 Larry Bird came into the NBA as the highest-paid rookie in 1979 after inking a five-year deal worth $3 million. In his first season, he won Rookie of the Year. In his second, he led the Celtics to the first of three NBA championships in the 1980s. He didn't miss one game in either of those seasons.
From 1984 to 1986, Bird became the last of three players (joining Chamberlain and Bill Russell) to win three straight MVPs. In those three years, Bird missed a combined five games.
It wasn't just Bird. From 1980 (his first year with the Celtics) to 1987, veteran center Robert Parish missed a total of 14 games. Players today miss that in a season so they can stay fresh. Kevin McHale played all 82 games in each of his first four seasons with the Celtics. He played the entire 1987 NBA Finals with a fractured foot.
Back then, players wanted to play. They wanted to win. It's a much different animal today.
"I remember when I was with the Celtics and playing 37-38 minutes a game," Don Chaney, a starter on the 1973-74 championship team, said in 1987, per the Los Angeles Times. "And I wanted more."
Bird said he never thought about minutes
Maybe all those minutes eventually caught up with the Celtics, who saw their '80s run come to an end in 1988. They grew old together, but what player wouldn't sacrifice a year of his career to win a championship or two? Boston always had a win-now mentality, and the Celtics played their best players night in and night out.
During the 1987 Eastern Conference Semifinals against the Milwaukee Bucks, the Celtics were banged up. Bill Walton, who was brought in the previous year to spell Parish and McHale, was injured. Parish missed Game 6 with the Bucks because of a bad ankle.
Throughout the season, Celtics players were at the top of the list when it came to minutes played. According to the LA Times, on March 1 of the 1986-87 season, McHale led the NBA in minutes played. Dennis Johnson was sixth. Parish was seventh. Bird missed six games because of an Achilles tendon injury, but his average of 40 minutes per game topped the NBA.
"Minutes don't mean nothing," Bird said then.
Before that Game 6 with the Bucks, a reporter asked Celtics coach K.C. Jones if he wished he'd given his bench players more playing time so they would be ready for a night like this with Parish shelved with the ankle injury.
"You're not making sense," Jones said. "Anybody who steps up has to step up a long ways. I could play a lot of people, play our starters 33 minutes and wind up at the bottom of the league.
"Look at other teams. They play their people 33 minutes and where are they? Sitting home, watching."