Who Has Thrown the Most Interceptions in an NFL Game?
As a member of the Buffalo Bills in his rookie season in 2017, Nathan Peterman threw five interceptions in the first half against the Los Angeles Chargers. Had he been left in the game, he would have had a strong chance to break the all-time record for interceptions thrown in a game; but he was mercifully pulled in favor of Tyrod Taylor. The fact that NFL teams now carry backup quarterbacks to help relieve a starter having a horrific day may make the record for most interceptions in a game one that will be never be broken.
In the history of the NFL, there have been 43 instances in which a quarterback has thrown six interceptions in a single game. There have been six games to feature a quarterback throwing seven interceptions. But when it comes to eight interceptions in a single game, only one man stands alone.
Jim Hardy threw eight interceptions in a single game
Jim Hardy and the Chicago Cardinals had a road game scheduled against the Philadelphia Eagles on September 24, 1950. Little did Jim Hardy know that this would be the game that he would go on to be most known for.
Hardy completed 12 passes for 193 yards and a touchdown against the Eagles. Out of context, this would look like a pretty respectable stat line back in 1950. But in its entirety, the stat line reveals that Hardy had a completion percentage of just 30.7% as those 12 completions came on 39 passing attempts.
And that wasn't even the worst part. Of the 27 passes that missed their intended mark that fateful Sunday, an NFL-record eight of them were intercepted by the Eagles. One of those interceptions was returned for a touchdown in the final score of the game, sealing Philadelphia's 45-7 win over the Cardinals.
Remarkably, Hardy still made the Pro Bowl in 1950 despite this performance and leading the NFL in interceptions with 24. Hardy finished third in the NFL in touchdown passes with 17 and sixth in yards per game with 148.7. And it helped that four quarterbacks were selected to the Pro Bowl in the AFC, and there were only six teams in the conference at the time.
Surprising names on the six-interception list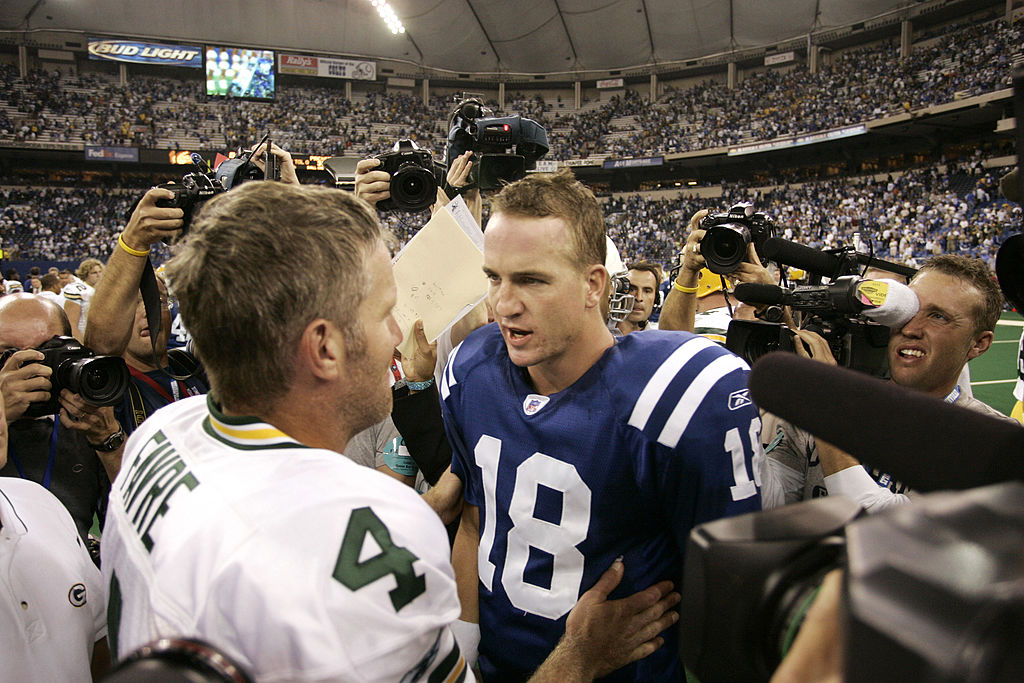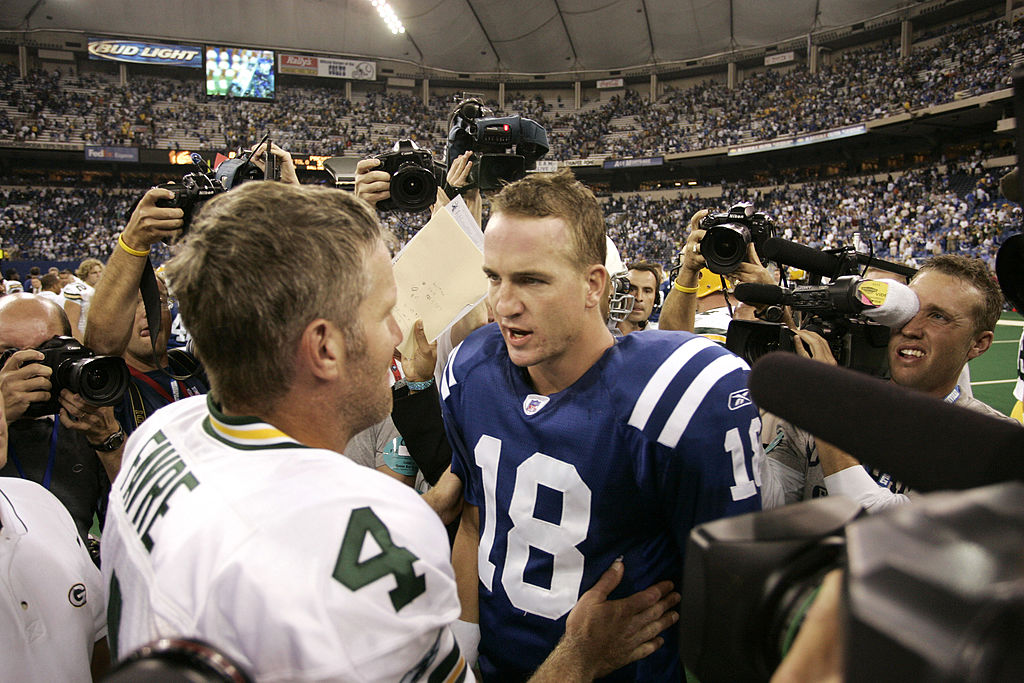 You'd think that it would take a real bum to throw six interceptions in a single game. But back in an era where the starting quarterback played out the whole game regardless of the result, even some great players are among those on the embarrassing list.
Hall-of-Famers Bobby Layne and Sammy Baugh each threw six interceptions in a game once. That's nothing compared to Hall-of-Famers Norm Van Brocklin, George Blanda, and Joe Namath, who each threw six interceptions on three different occasions over the course of their careers. Former Oakland Raiders great and Hall-of-Famer Ken Stabler is one of the six players who threw seven interceptions in a single game.
And it isn't only Hall-of-Famers from decades ago that have this shameful accomplishment on their resumes. Former Green Bay Packers legend Brett Favre threw a postseason-record six interceptions in a playoff loss to the St. Louis Rams on January 20, 2002, and future Hall-of-Famer Peyton Manning had six interceptions against the San Diego Chargers on November 11, 2007.
Five interception games are more common than you'd think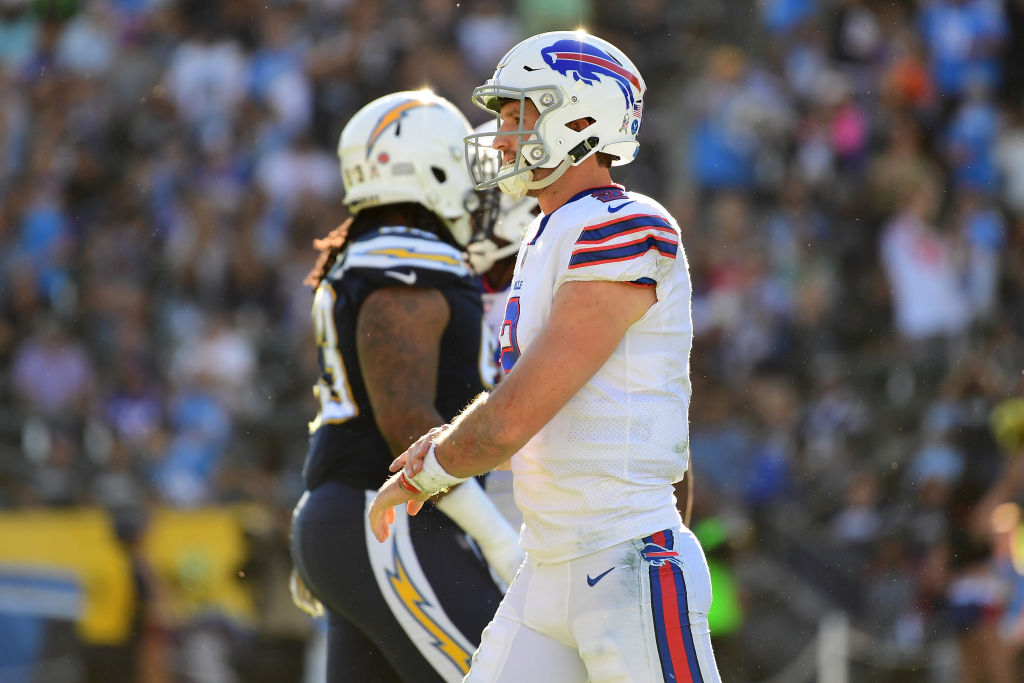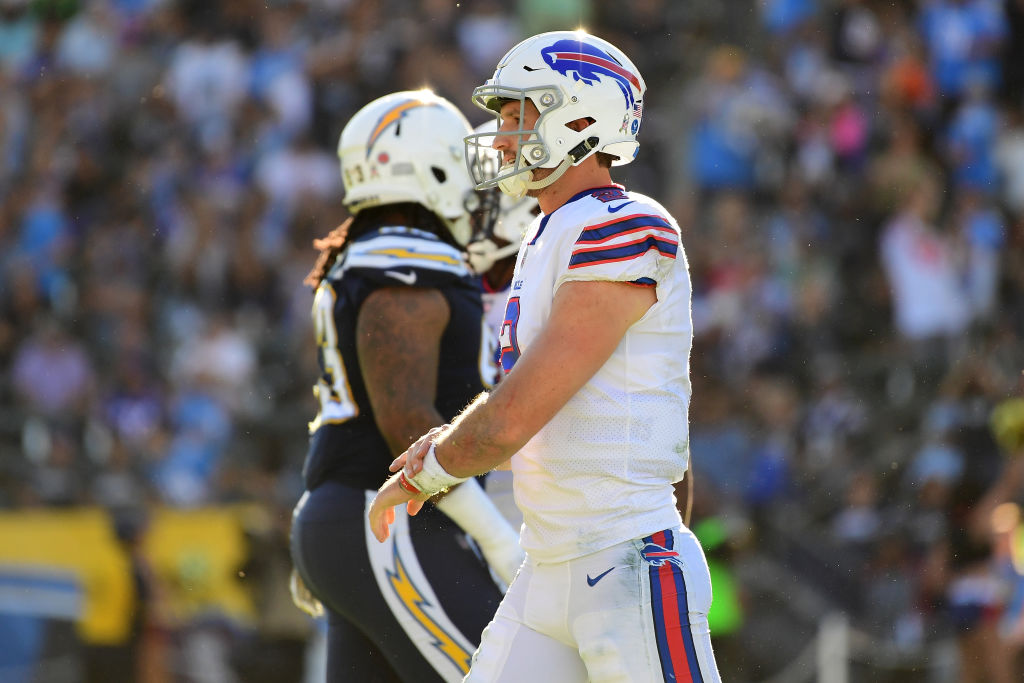 Heading into Week 12 of the 2019 NFL season, there have been 195 games in which a quarterback has thrown five interceptions. Plenty of current greats are on this list, including Drew Brees, Matt Ryan, Matthew Stafford, Ben Roethlisberger, and Russell Wilson.
Even the best in the world have off-days from time to time. But it's probably safe to say that no one in today's NFL will be left in the game long enough to match or break Jim Hardy's infamous record of eight interceptions on one afternoon.