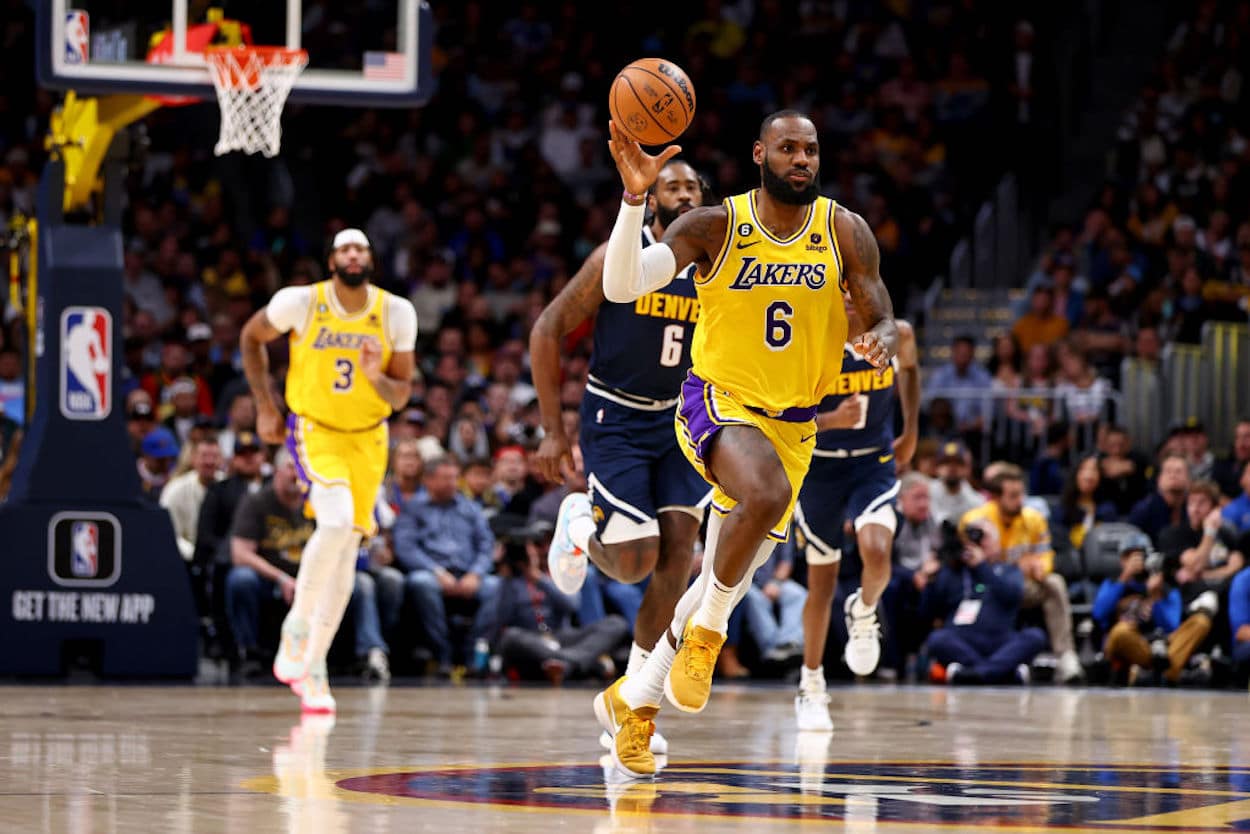 Why Aren't There Any NBA Games on Election Day?
Normally, Tuesday nights are a marquee part of the NBA schedule. On Election Day, though, there won't be a single game taking place.
In the world of sports, certain leagues come to "own" specific days. Thanksgiving and Sundays, for example, belong to the NFL. The NBA, on the other hand, has Christmas Day, Martin Luther King Jr. Day, and, on a smaller scale, Tuesday nights. Things will be a bit different on November 8, though.
That evening, there won't be any NBA players on the court. You won't see the likes of Charles Barkley and Shaquille O'Neal in the TNT studio. Things, at least from a basketball perspective, will go completely quiet.
What's behind that reality? In light of Election Day, the NBA wants fans to focus on something other than sports.
The NBA won't play on Election as part of a 'focus' on larger topics
While there was a time when guys like Michael Jordan were hesitant to flex their muscles in the political arena, NBA players have become more and more comfortable weighing in on social and political topics. In a similar vein, there won't be any games on election day this year as part of an effort to place focus on something that's bigger than sports.
"The NBA today announced that no games will be played on Election Day, Tuesday, Nov. 8, 2022," the league's public relations Twitter account announced in August. "The scheduling decision came out of the NBA family's focus on promoting nonpartisan civic engagement and encouraging fans to make a plan to vote during midterm elections."
On a logistical level, that decision had some knock-on effects on the larger schedule. There were 15 games scheduled for Monday, November 7, and 13 match-ups slated for Wednesday, November 9.
That tweak also created an all-hands-on-deck situation for the league's officials. As explained on NBA.com, having 15 games on one night requires 45 in-arena officials, plus 12-15 more in the Replay Center. That facility in Secaucus, New Jersey, will be near maximum capacity, with a 15th workstation recently being added.
So, from all perspectives, Monday night will be very busy from an NBA perspective. But, when push comes to shove, it's worth it. Some things are bigger than sports.