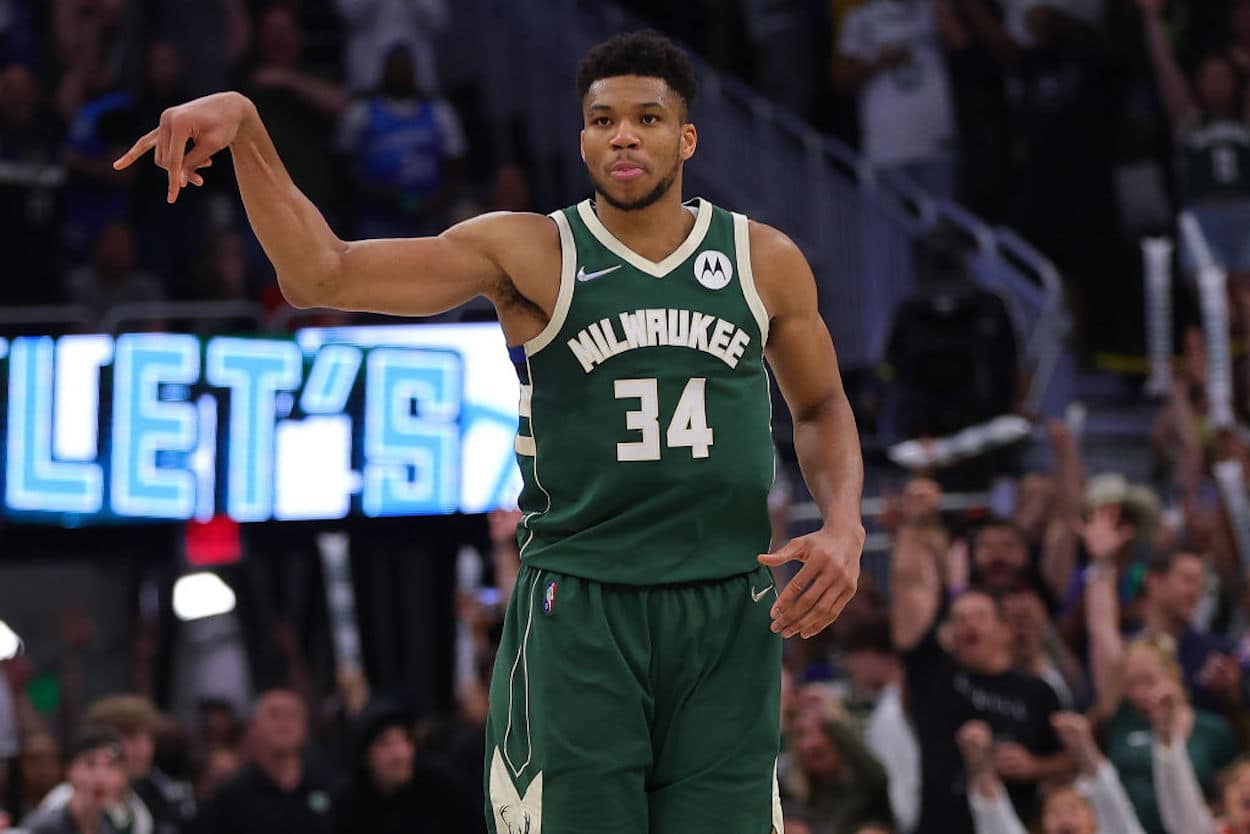 Why Do the Milwaukee Bucks Have an 'M' Patch on Their Jerseys?
When the Bucks take the court, there's an extra "M" on their jersey that has nothing to do with Milwaukee. What does that patch represent?
If you're a sports fan, a jersey is usually an essential piece of your wardrobe. It's your mark of belonging, visibly branding you as part of the larger group. Even if the fan sitting next to you is a stranger, you can tell if they're friend or foe by looking at their jersey.
Take the Milwaukee Bucks as an example of that. While there have been plenty of variations over the years, ranging from cream to an all-blue edition, the message is the same. You know the jersey when you see it and, in turn, you know who's on your side.
Despite that familiarity and importance, jerseys have been known to evolve over the years and sport some new and unfamiliar details. The "M" patch on the Bucks' chest is a perfect example of that. What does that single letter have to do with Milwaukee basketball?
As you might expect, it's more connected to money than basketball.
The Milwaukee Bucks' jersey has an 'M' patch thanks to a partnership with Motorola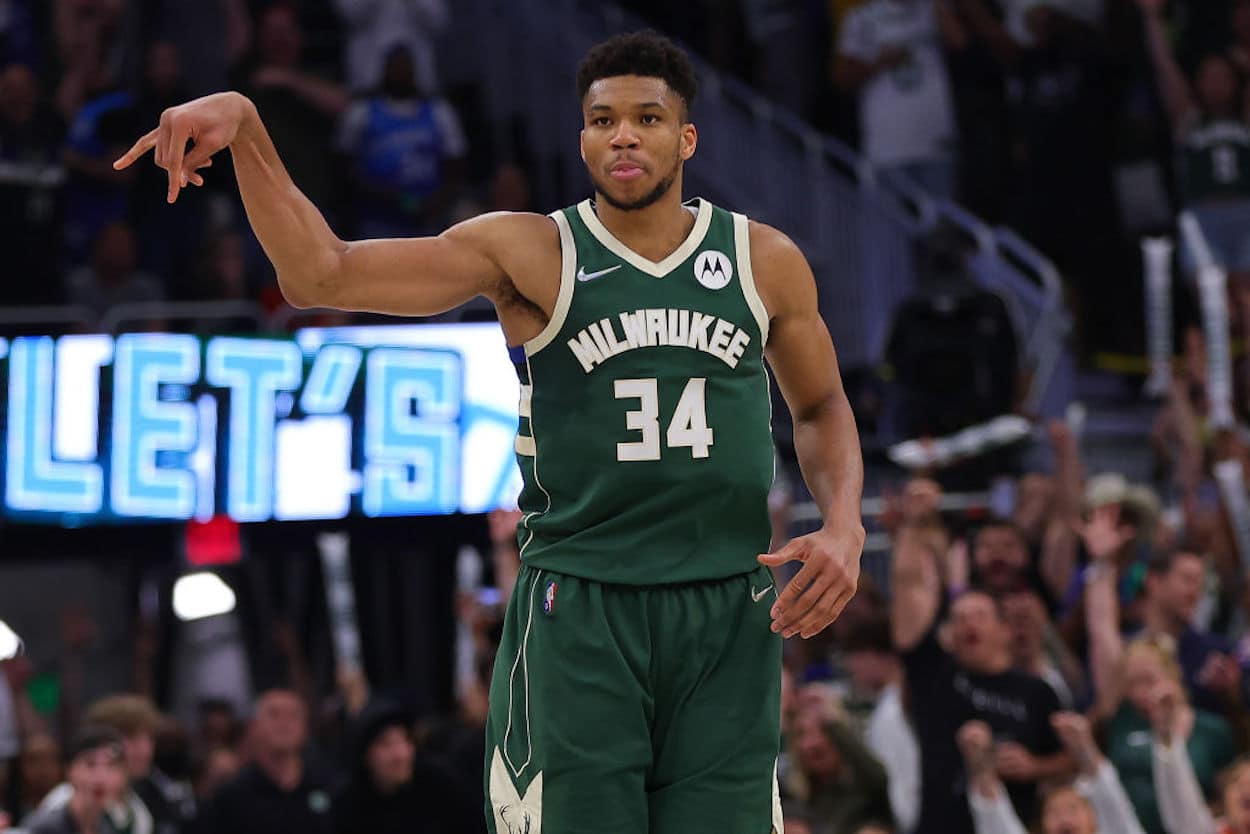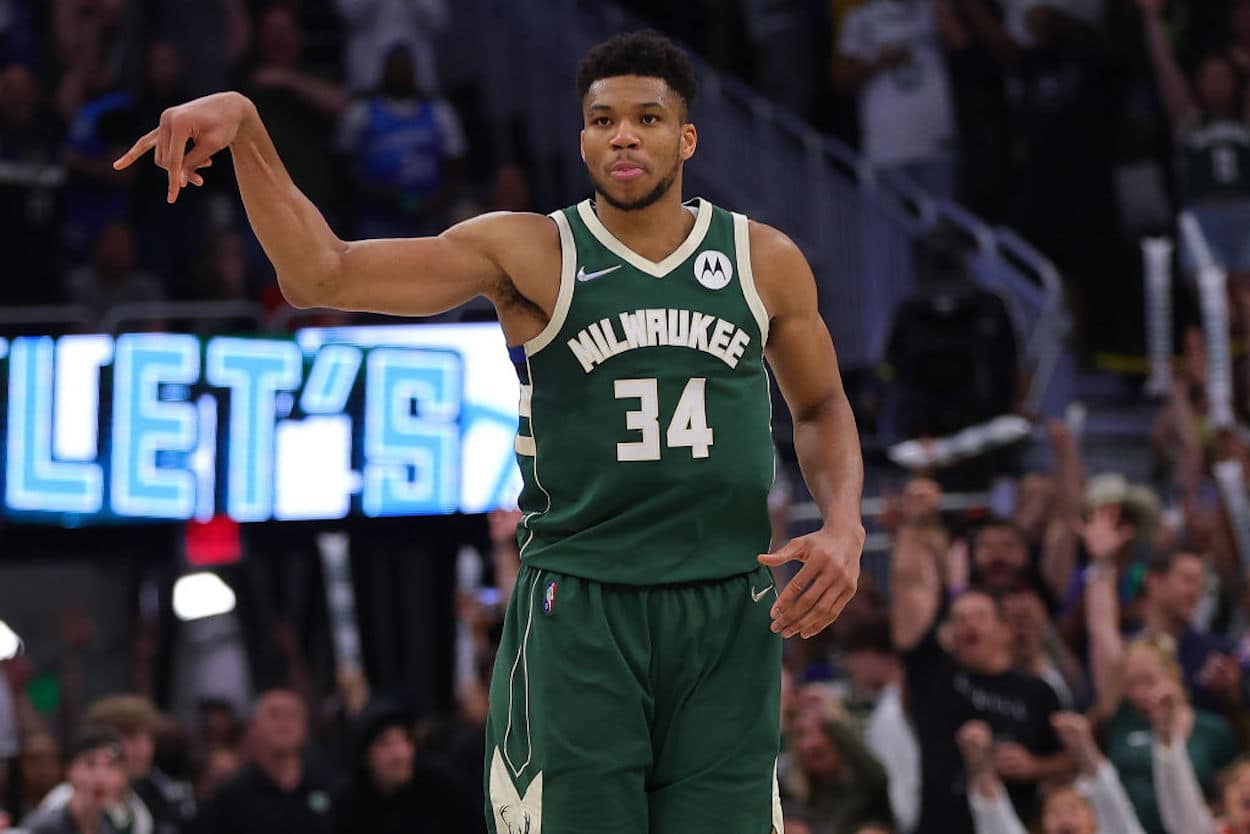 When you see a patch on a sports jersey, it's sometimes in honor of a late franchise legend. The "M" on the Milwaukee Bucks' jersey, however, is there for commercial rather than sentimental purposes.
The capital letter is the logo of Motorola; the telecommunications company has been the Bucks' official jersey patch partner since the beginning of the 2021 NBA Playoffs. Prior to that point, Milwaukee had Harley Davidson branding on their uniforms.
While it's not clear how much Motorola is paying for that prime real estate — they also are the franchise's official mobile smartphone partner, have branding on the Bucks' practice jerseys, and have a presence in Fiserv Forum — it's safe to assume that it's worth a pretty penny. Milwaukee has risen into the Association's upper echelon thanks to Giannis Antetokounmpo, and the Greek Freak gives the club international appeal.
In May 2021, Jeramey Jannene of Urban Milwaukee quoted a marketing executive who estimated the Bucks' jersey sponsorship could be worth more than $10 million per year. It is worth noting, however, that Milwaukee won't keep all of the cash. Under the league's collective bargaining agreement, roughly 50% of the sponsorship money goes to the players as basketball-related income, and the rest is put into a profit-sharing pot.
Like it or not, uniform advertisements have become a part of professional sports
While the Bucks' Motorola patch isn't that egregious — it largely blends in, and if you weren't familiar with the logo, you could think it was related to Milwaukee — not every team is that lucky. For better or worse, advertising is simply part of the game.
As laid out in a 2022 Axios post, NBA teams have had on-jersey ads since 2017. The NHL added helmet advertisements during the pandemic, and branded logos have also begun to appear on jerseys. Major League Baseball will allow ad space on batting helmets during the 2022 postseason, and on-sleeve ads can be sold for the 2023 campaign. As of now, the NFL is the lone outlier, limiting advertisements to practice jerseys.
Looking outside of North America, advertising is even more prevalent. Soccer teams, even those playing in financially powerful leagues, have main jerseys sponsors alongside sleeve sponsors and countless other commercial deals. European hockey jerseys are plastered with so many ads that the players almost resemble stock cars rather than humans.
At this point, it's tough to imagine those logos ever going away. Teams have seen the money they can earn, and, on the whole, fans have seemed largely unbothered. While there have been some complaints along the way, they haven't been enough to affect the bottom line. Unless something changes on the financial front, this genie isn't going back into the bottle.
So, at least for the foreseeable future, the Milwaukee Bucks will be taking the court with a Motorola 'M' on their jerseys. While you might not like it, at least you know what it is and why it's there.
Like Sportscasting on Facebook. Follow us on Twitter @sportscasting19 and subscribe to our YouTube channel.