Why Are the San Francisco 49ers Called the 49ers?
The San Francisco 49ers are the 10th-oldest franchise in NFL history. Founded in 1946, the Niners have won five Super Bowls to put them in second place all-time. Only the New England Patriots and the Pittsburgh Steelers have won more (six).
Besides being one of the most successful franchises in the history of the NFL, the 49ers also have one of the most unique nicknames in the league. So, why are the San Francisco 49ers called the 49ers, and where did the name come from?
How did the San Francisco 49ers get their name?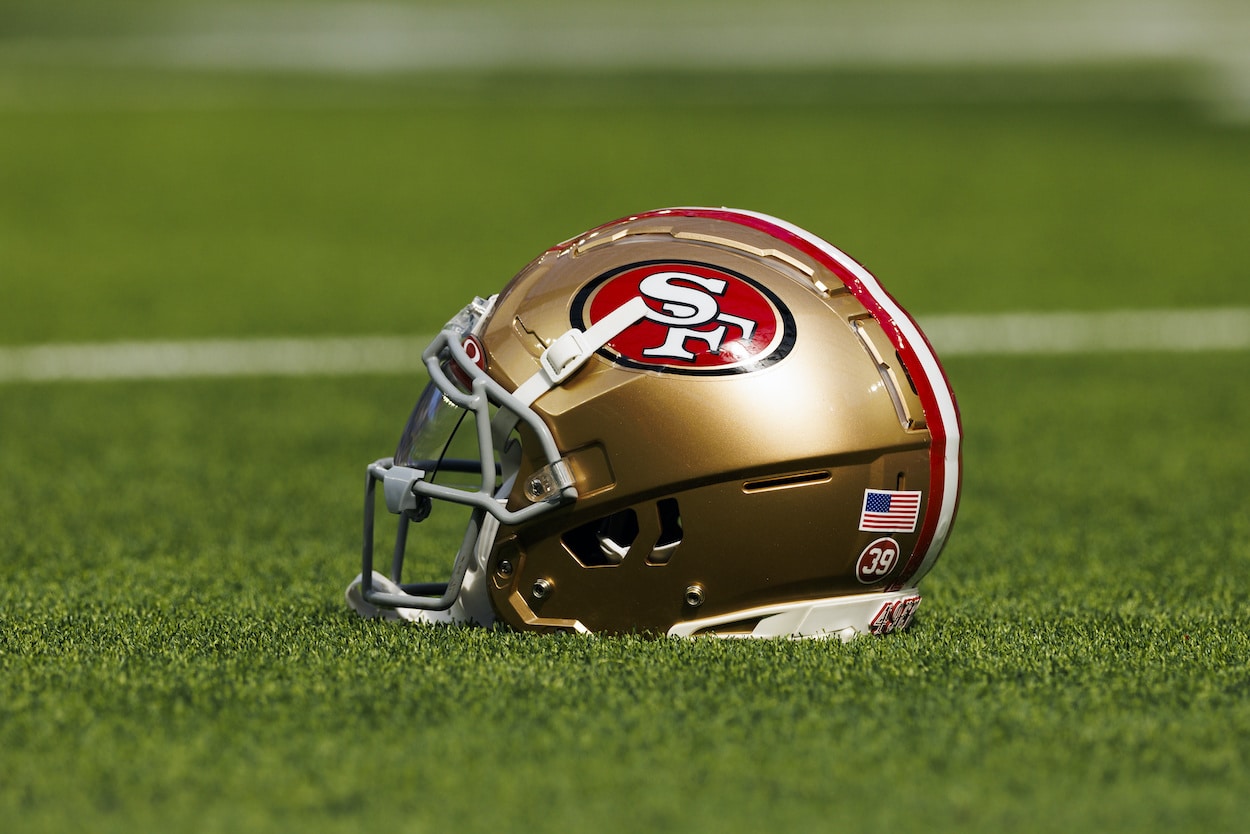 Before the 1940s, the NFL was solely made up of teams on or near the east coast. That changed in 1946 when Tony Morabito, a lumber man and former player at the nearby University of Santa Clara, founded the 49ers.
San Francisco's first pro football team played its first four seasons in the All-America Football Conference before making the jump to the NFL in 1950.
When it became time to choose a name for the team, Allen E. Sorrell, Morabito's business partner, suggested "49ers" to honor the thousands of prospectors who rushed Northern California in search of gold in 1849, per the 49ers official website. These voyagers of the California Gold Rush, who became known as 49ers, traveled from across the United States and even other countries for a chance to strike it rich.
Hence, the 49ers were born in 1946, and they've been called the same name ever since. The franchise has also resided in San Francisco for the entirety of its existence.
[Correction: An earlier version of this article incorrectly stated that the California Gold Rush took place in 1949 rather than 1849.]