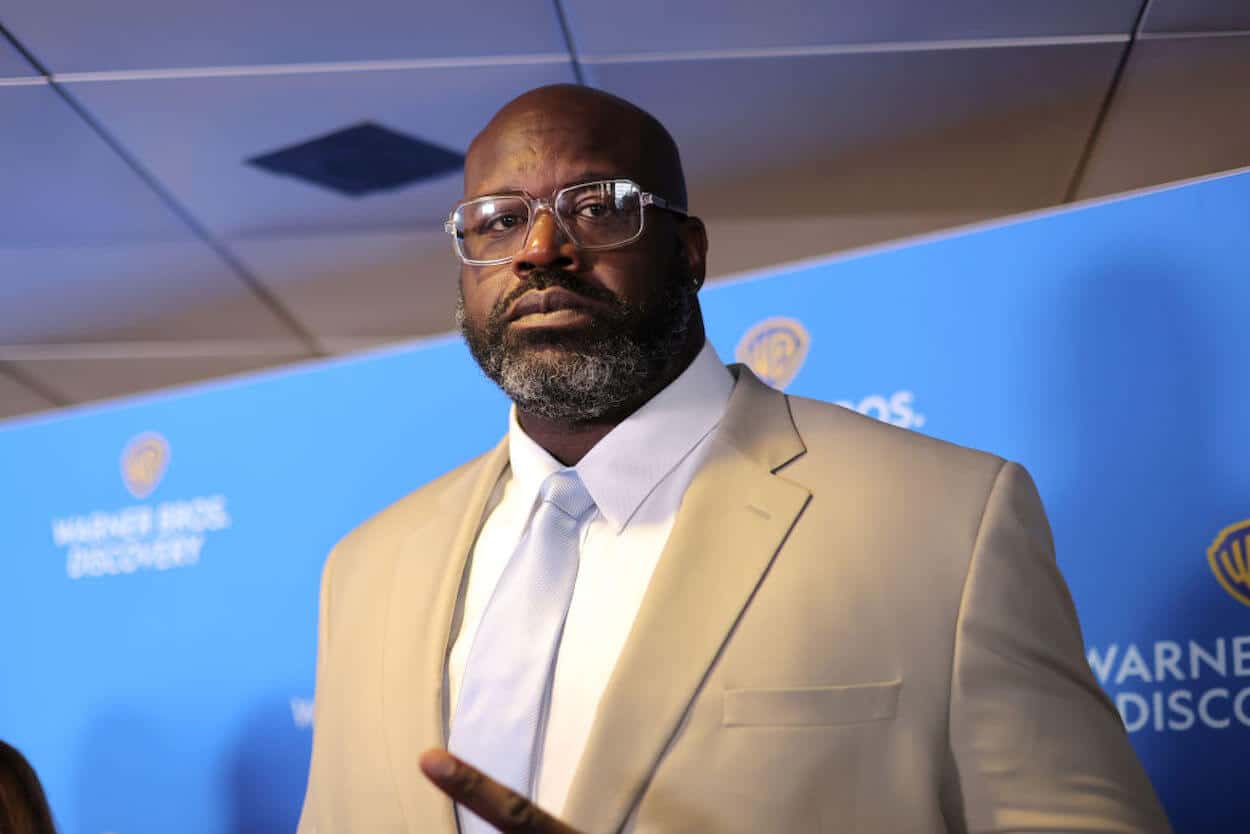 Why Isn't Shaquille O'Neal on 'Inside the NBA'?
While Shaquille O'Neal might identify with Superman, even he has his limits. In this case, the big man needs some time to heal.
Unfortunately, dealing with injury is part of life as a professional athlete. No matter how lucky any one player is, they're probably going to have to deal with bumps, bruises, and at least the occasional spell on the sidelines. During his time on the hardwood, Shaquille O'Neal experienced that reality firsthand.
These days, though, Shaq has moved into the media and taken a spot on TNT's Inside the NBA. That reality, however, doesn't mean that the big man can't still land on the injured list. In fact, you could say his availability is day-to-day until further notice.
Let's break it down.
Shaquille O'Neal underwent hip surgery, and it's unclear how that will affect his TV work
Whether you enjoy the dynamic between Shaquille O'Neal and Charles Barkley or think it's a bit tired, the two NBA alums are a key part of TNT's NBA coverage. The former man, however, might be missing for the foreseeable future.
During the NCAA Tournament, Shaq tweeted a picture of himself in a hospital bed with the message that he missed Ernie Johnson and Candace Parker. While that had fans concerned that something had gone seriously wrong, O'Neal later clarified that he wasn't in distress. In a subsequent post, the legendary center revealed that he had a hip replaced and was "fine no need to worry."
Even if there's no need to worry, that procedure could still affect O'Neal's ability to appear on Inside the NBA. While he talked to PEOPLE about getting back into the gym, the big man did note that he was working out at home. An Instagram video also showed him walking into the weight room with a bit of a limp and a single crutch, so he's not at 100% just yet.
And while you could argue that the Diesel is uniquely positioned to return to work ASAP — he can presumably be chauffeured to the studio and works sitting down — it's impossible to know exactly where he is in the rehabilitation process. If he posted on social media immediately after his surgery, that means he went under the knife on March 19. Even if he's back on his feet and doing upper body work in the gym, spending hours in the TNT studio might be a bridge too far. It's also unclear where O'Neal had his surgery; if he's not already in Atlanta, getting to Georgia might not be possible at the moment.
With all of that being said, though, Shaquille O'Neal is something of a wild card. While it's possible that he'll miss some time, it's also possible he'll be front and center on Inside the NBA cracking jokes about his new hip. If nothing else, the big man knows how to put on a show, whenever and wherever that may be.