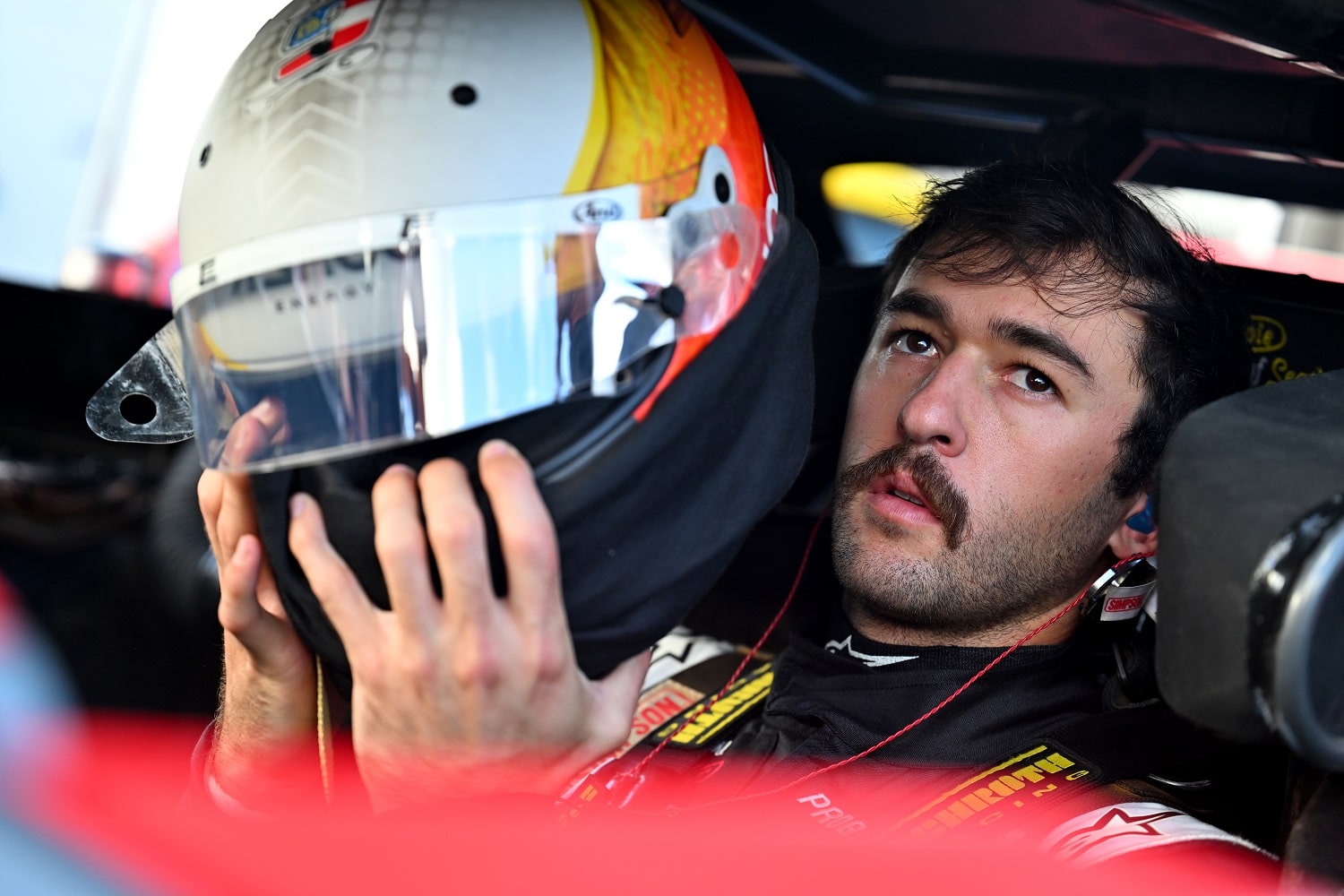 Wild NASCAR Finish: Chase Elliott and Martin Truex Jr. Dueled Down the Stretch at Watkins Glen, and Both Ran Out of Fuel
Chase Elliott's victory at Watkins Glen in 2018 was memorable for reasons beyond the fact it was his first in the NASCAR Cup Series.
Watkins Glen produces the fastest racing speeds among the NASCAR road courses, but Chase Elliott will always remember the upstate New York track for his slowest victory lap ever. It was a memorable moment, made more special by it being his first Cup Series win.
Elliott is back at the Glen this weekend, and the driver of the No. 9 Chevy is poised to make Sunday's race another afternoon to remember.
Chase Elliott is about to wrap up the Cup Series regular-season championship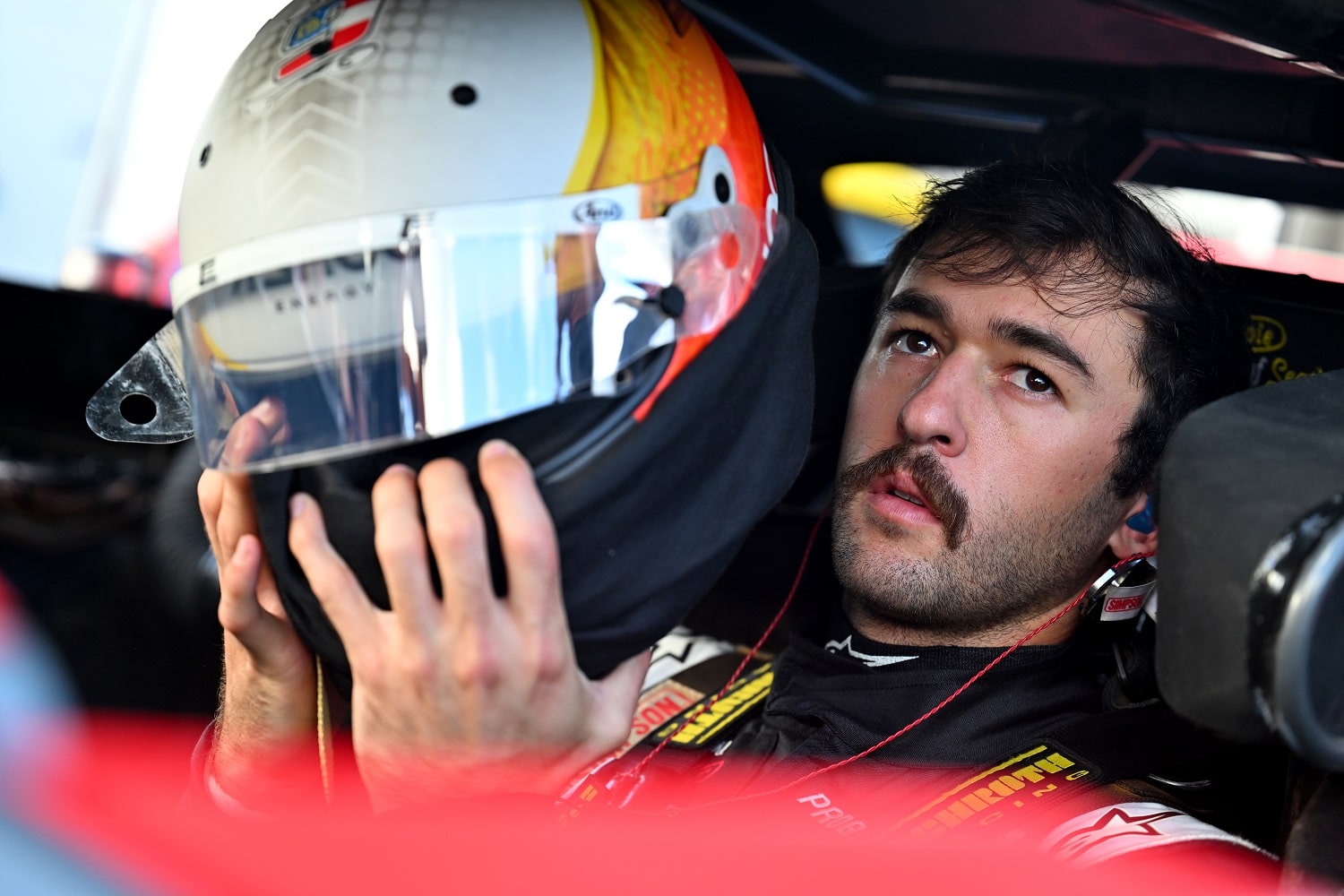 So much attention this week and next in the NASCAR Cup Series will be on Ryan Blaney and Martin Truex Jr., who are second and fourth, respectively, in points. Neither driver is among the 15 who've won this season, and one or both can lock into the playoffs by winning at Watkins Glen or Daytona to close out the regular season.
But if the victors these next two weekends are drivers already possessing a win (or an ineligible driver like AJ Allmendinger), then the last playoff spot comes down to the points battle between Blaney and Truex. Blaney leads by 26 points and has performed well on road courses this year, so he has the upper hand.
Blaney also figures in a points race that hasn't been much of a battle since Chase Elliott finished first or second in five straight races spanning Nashville to Pocono. Elliott is 116 points ahead of Blaney. Barring a complete catastrophe on his part and total domination of all three stages by Blaney, Elliott will clinch the regular-season title on Sunday.
That is no small matter. Doing so gives Elliott 15 bonus playoff points, which is five more than the runner-up (potentially Blaney) earns. With four race victories worth five points apiece and five stage wins, Elliott already owns 25 playoff points. Clinching the additional 15 gives him a fat cushion when the playoffs start Sept. 4 at Darlington.
Chase Elliott scored his first NASCAR Cup Series win at Watkins Glen
Chase Elliott was winless in 98 career starts in the NASCAR Cup Series when he arrived at Watkins Glen late in the 2018 regular season, but he was clearly a star on the rise. Elliott had finished 10th in points as a rookie and then fifth in 2017. Six weeks before Watkins Glen, he finished fourth at Sonoma and already owned a pair of 13th-place showings at Watkins Glen. So, road courses were hardly foreign to Elliott.
However, this day would be magic.
Denny Hamlin earned the pole at 125.534 mph, blazing by road course standards, but yellow flags for the stage breaks and two on-track incidents meant 11 of the scheduled 90 laps on race day were run under caution and slowed the average speed.
Elliott, who started from third, took his first lead of the day from Kyle Busch on Lap 27 and then relinquished it to Busch on Lap 45. Later, however, he reclaimed the lead on Lap 56 and never let it go the rest of the way.
But that's not to say there wasn't drama. Reigning series titlist Martin Truex Jr., already a four-time winner in 2018 and on his way to his third Championship 4 in four seasons, was stalking Elliott in the late going.
With the white flag out, Elliott veered way wide on Turn 1, which allowed Truex to get almost to the rear bumper of the No. 9 Chevy. Still, Elliott maintained his composure and began pulling away through the next few turns. Suddenly, Truex slowed drastically, followed by him reporting to his crew that the No. 78 Toyota had run out of fuel.
With Busch and the remainder of the field too far back to challenge, Elliott COULD coast to the checkered flag for his first victory.
The No. 9 Chevy ran out of fuel, too
With longtime NASCAR followers so fond of his father, it didn't take long for Chase Elliott to become a fan favorite in the Cup Series, so the crowd was raucous as he started his combined cool-down and victory lap. But a funny thing happened as he soaked up the cheers.
Elliott ran out of fuel less than halfway around the 2.45-mile course. He had enough momentum to coast for a bit, but Elliott radioed to his team that he needed a push to make it to Victory Lane.
That's where Hendrick Motorsports teammate Jimmie Johnson in the No. 48 Chevy came to the rescue. Johnson pulled up alongside Elliott to offer congratulations, then backed up to get behind him. Johnson pushed Elliott long enough to give him the momentum to make it to the finish line, where the No. 9 crew was waiting to start the party.
"Jimmie has been one of my heroes for a long, long time," Elliott told NASCAR.com, "I leaned on him a lot over this past offseason, and I always lean on him, but certainly a lot throughout this offseason just about the opportunities I've had in the past and not closing them out.
"He has been a big supporter of mine and that was one of the coolest things ever and I will never forget it."
Like Sportscasting on Facebook. Follow us on Twitter @sportscasting19 and subscribe to our YouTube channel.
Got a question or observation about racing? Sportscasting's John Moriello does a mailbag column each Friday. Write to him at [email protected].