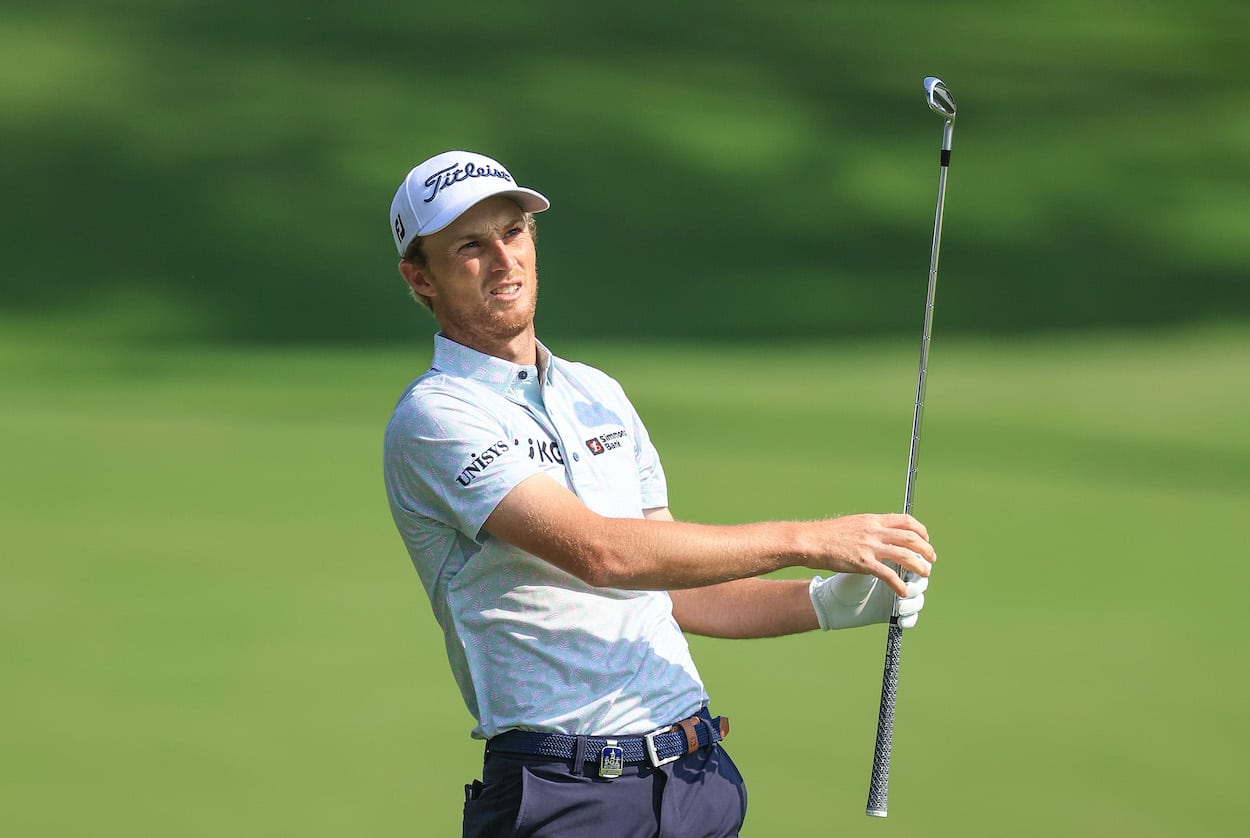 Will Zalatoris Needs to Conquer His 'Imposter Syndrome' if He Wants to Reach His Sky-High Potential
Will Zalatoris seems to be the only person who doesn't know how good he can be.
Will Zalatoris looked like a seasoned veteran down the stretch of the PGA Championship last weekend. The 25-year-old made two clutch putts on his 71st and 72nd holes of the tournament to force a playoff against Justin Thomas, and he nearly defeated the veteran before losing by one stroke in the three-hole showdown.
Zalatoris has now finished inside the top 10 in five of his eight major championship starts. He ranks 14th in the Official World Golf Ranking and has clearly established himself as one of the best ball-strikers on the planet. But the young superstar recently admitted he felt a bit of "imposter syndrome" looking back at his second-place finish at the PGA, which is a mindset he needs to overcome if he wants to reach his full potential on Tour.
Will Zalatoris felt "imposter syndrome" looking back at the PGA Championship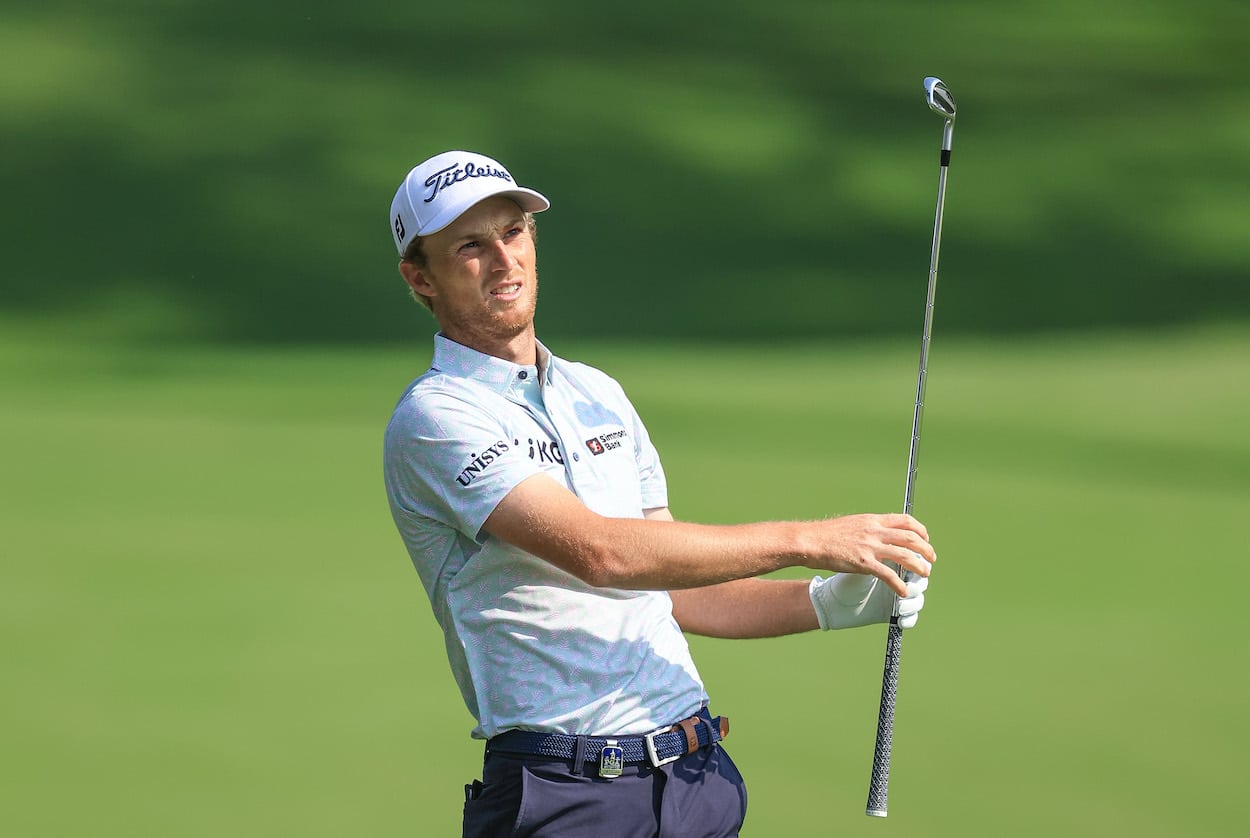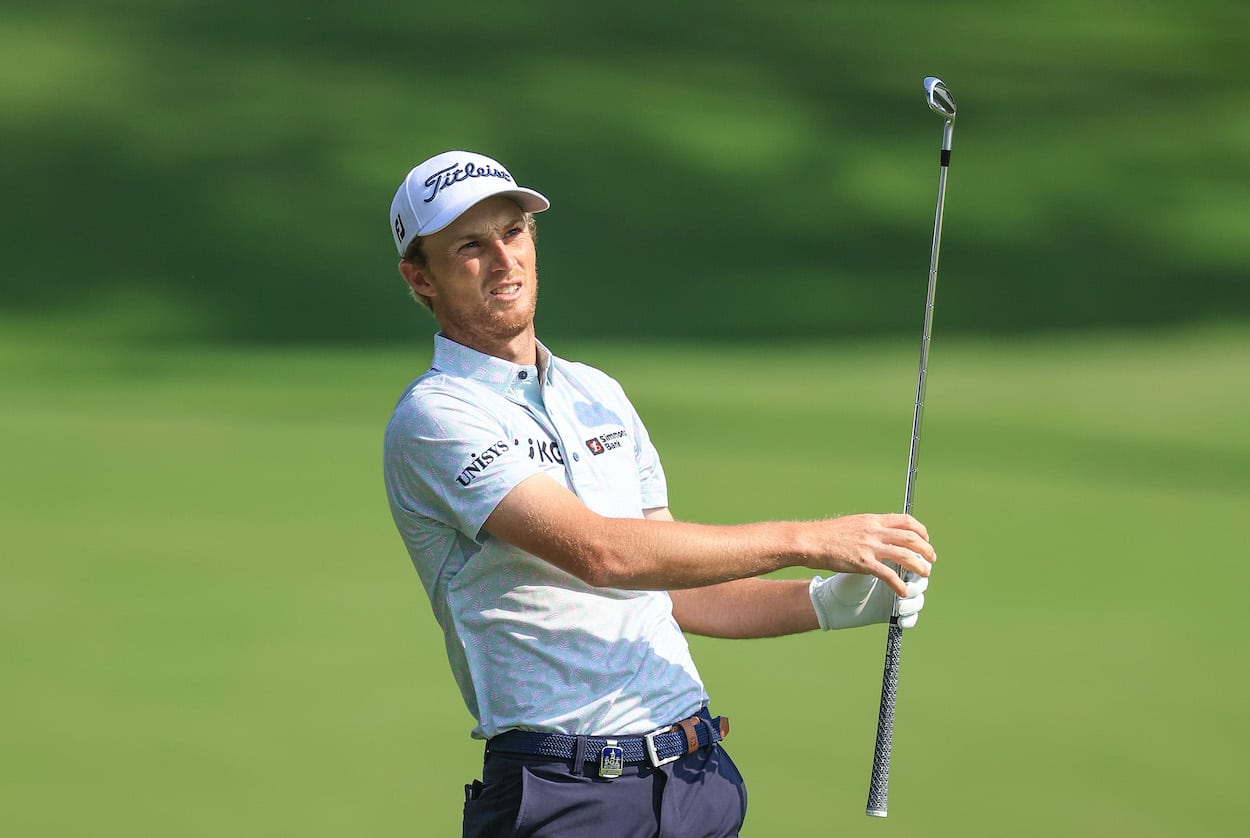 Zalatoris had as good a chance as anyone to secure his first major (and first win on Tour) at the PGA Championship last weekend. The former Wake Forest standout held the 54-hole lead after a stellar second round, and he needed to jar just one more putt throughout the week to avoid a playoff and win in regulation.
But this is still a child in terms of PGA Tour experience. The 2021-22 season is only his second full-time year playing with the big boys, and he'd never experienced a Tiger Woods major week up close until last weekend.
Self-admittedly, Zalatoris got caught up in the mayhem at Southern Hills.
"You've heard the vets say, 'Hey, just don't watch him, you play your own game,' and it's like, 'Come on, this is the first time I get to see him really play in person and see the crowds,'" Zalatoris told reporters on Wednesday ahead of the Charles Schwab Challenge, per the New York Post.
"The crowds Thursday-Friday I thought were bigger than Saturday-Sunday, at least in my groups. It was nuts. I played a practice round in front of him Wednesday and it was 35 people deep on [hole eight]. It was just absurd."
A few days after he fell painfully short of his first major, Zalatoris admitted he still can't believe how far he's risen in the golf world in such a short amount of time.
"Being able to just appreciate those moments and kind of just be present and enjoy it, that's why, to me, I almost had to — it almost felt like I [have] imposter syndrome where I look back on it and go, 'Wait, you were in a playoff for the PGA Championship?'"
Yes, Will. You were. And you'll be in similar situations sooner than later. But the happy-to-be-here mindset isn't going to cut it on the PGA Tour.
It's time for Zalatoris to realize his true potential
Zalatoris may be young. He may be inexperienced compared to the other players in his current tier. But this kid has the talent to win dozens of events on Tour and multiple major championships. Only, that window doesn't stay open forever.
This season, Zalatoris ranks No. 1 on Tour in strokes gained approaching the green and strokes gained tee to green. He has six top-10 finishes in 15 starts and placed T6 and solo second in the two majors played. That brings him to two runner-ups and five top-eight finishes in only eight major starts.
Zalatoris may have been grinding on the Korn Ferry Tour fighting for a spot on the PGA Tour just two years ago, but he's now an elite talent and the highest-ranked player in the world without a victory.
The time for admiration is over. It's time for him to realize he deserves to win majors just as much as the Justin Thomas's of the world do. Once he can get over that mental roadblock and win his first trophy on Tour, the floodgates are going to burst open.
All stats courtesy of PGA Tour.
Like Sportscasting on Facebook. Follow us on Twitter @sportscasting19.