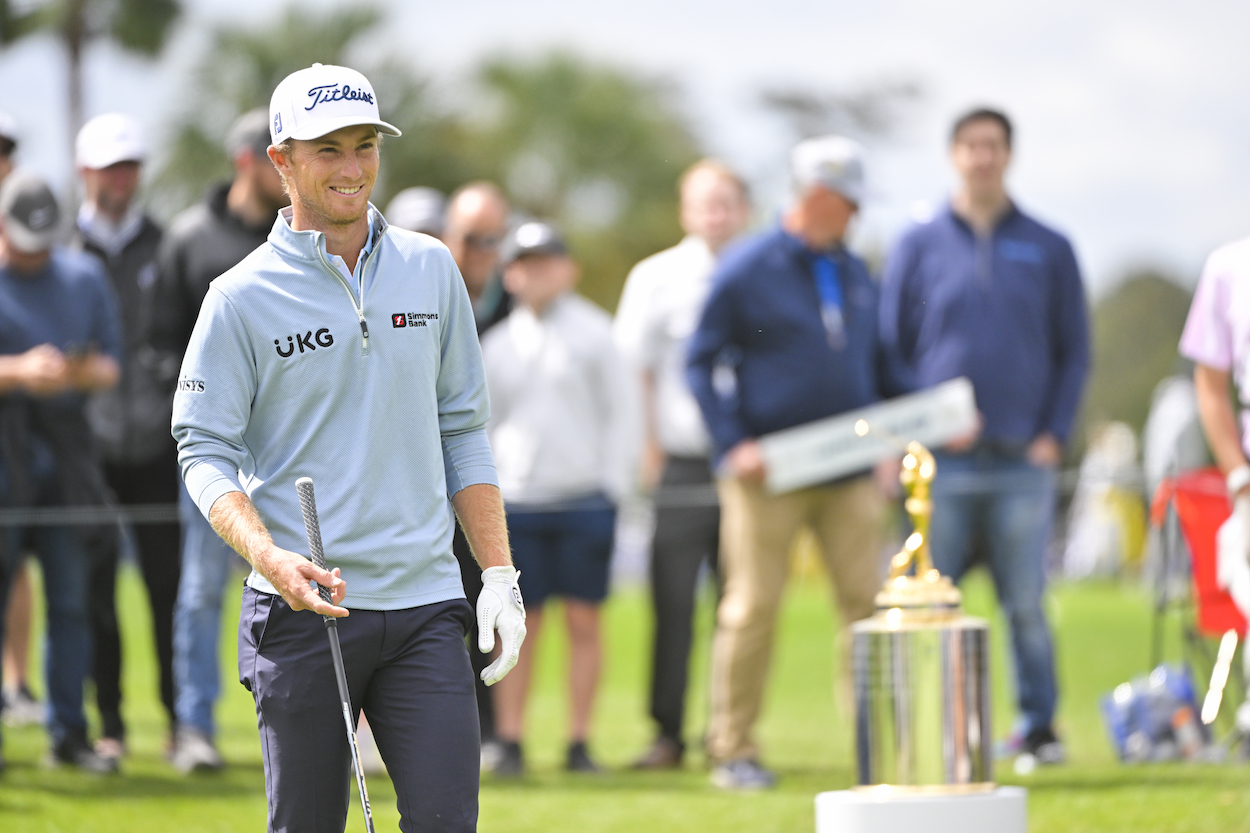 Will Zalatoris Gets More Nervous Playing Golf Against Tony Romo Than He Does Playing for Millions on the PGA Tour
Tony Romo is so intimidating on the golf course he even makes Will Zalatoris nervous.
Will Zalatoris is still a toddler in PGA Tour years. He's only been in the big leagues for one full season, and he doesn't yet have a win on his resume.
However, the 25-year-old doesn't get nervous in big events, as evidenced by his runner-up finish in his first-ever appearance at The Masters last year. In fact, he gets more nervous standing over a putt in a friendly match against Tony Romo than he does during a PGA Tour event.
Will Zalatoris plays golf with Tony Romo often
Every PGA Tour golfer has their go-to playing partner when they're not teeing it up in a professional event. For some, it's Michael Jordan. For others, it might be their college roommate. But for Zalatoris, it's Romo.
Both Zalatoris and Romo are members at Maridoe Golf Club in Carrollton, Texas, and they've become good friends over the years. Romo always hits the youngster up for swing advice, and he even reached out and offered some wise words before the 2021 Masters.
In a recent interview with Iain MacMillan of BetSided, Zalatoris said he and Romo sometimes throw a few hundred bucks on their matches, and the retired quarterback always holds his own.
"He's just a bonus player," Zalatoris said. "We have our standard game, and I'll give him two to maybe three a side depending on how he's playing. And the part that's hard is each side gets two presses, and he might shoot 75 with like five birdies. And the problem with that is that if he birdies the holes that he gets strokes on, I got no chance."
Zalatoris played with Romo a ton during golf's COVID-19 layoff in 2020, and he admitted those matches kept him fresh.
Zalatoris gets more nervous playing against Romo than he does on the PGA Tour
Zalatoris plays for millions of dollars every time he tees it up on the PGA Tour, but he still finds it more nerve-racking to play against Romo for much less money.
"I could have a putt for a top 10 on 18 that could more worth a lot of money, but if I've got a putt to lose a couple hundred bucks to a guy like Tony or any of the other pros I play with, it matters, like I care. Not that I don't care on Tour, but it's just funny how it's like the fact that he might be taking money out of my pocket really just irks me."

Will Zalatoris
Zalatoris continued on to say he won most of their matches in the early stages but that Romo has greatly improved, and the two are now around even in winnings.
Romo is a "flat-out golf junkie"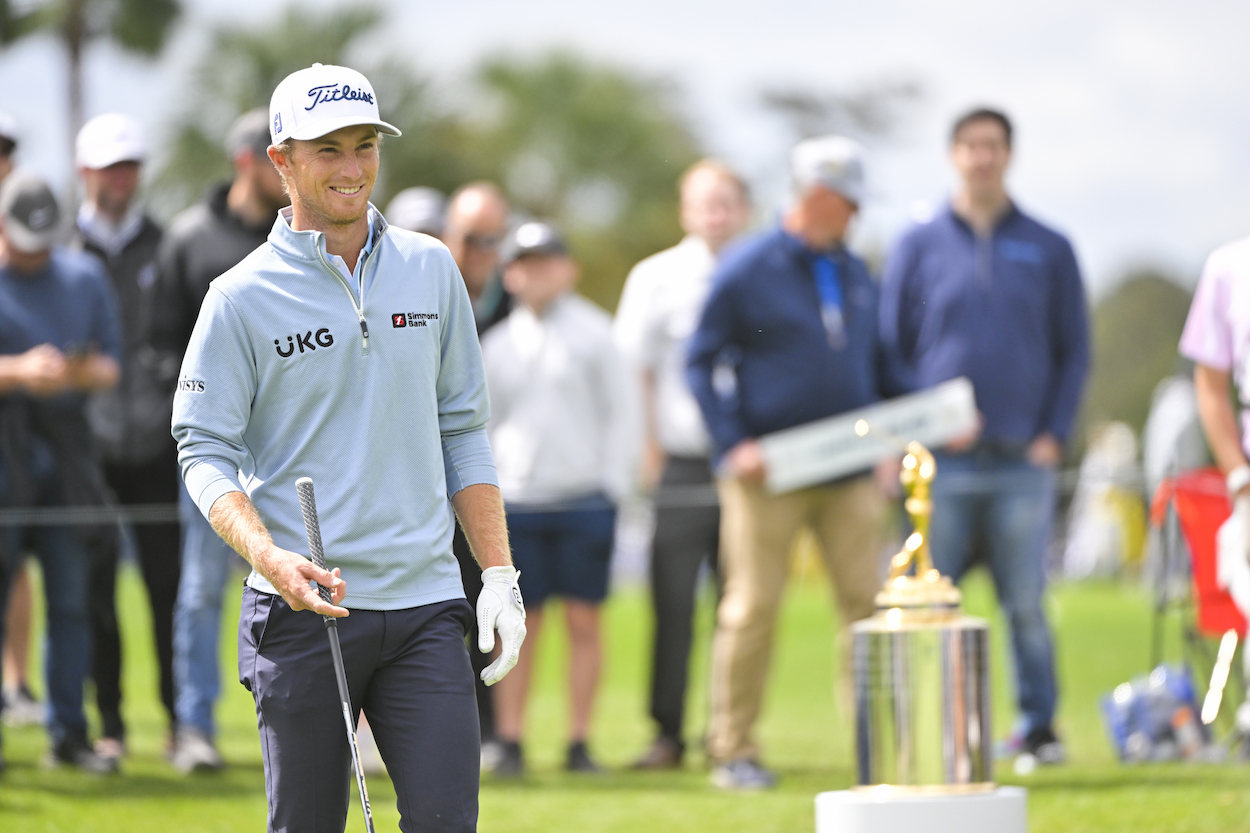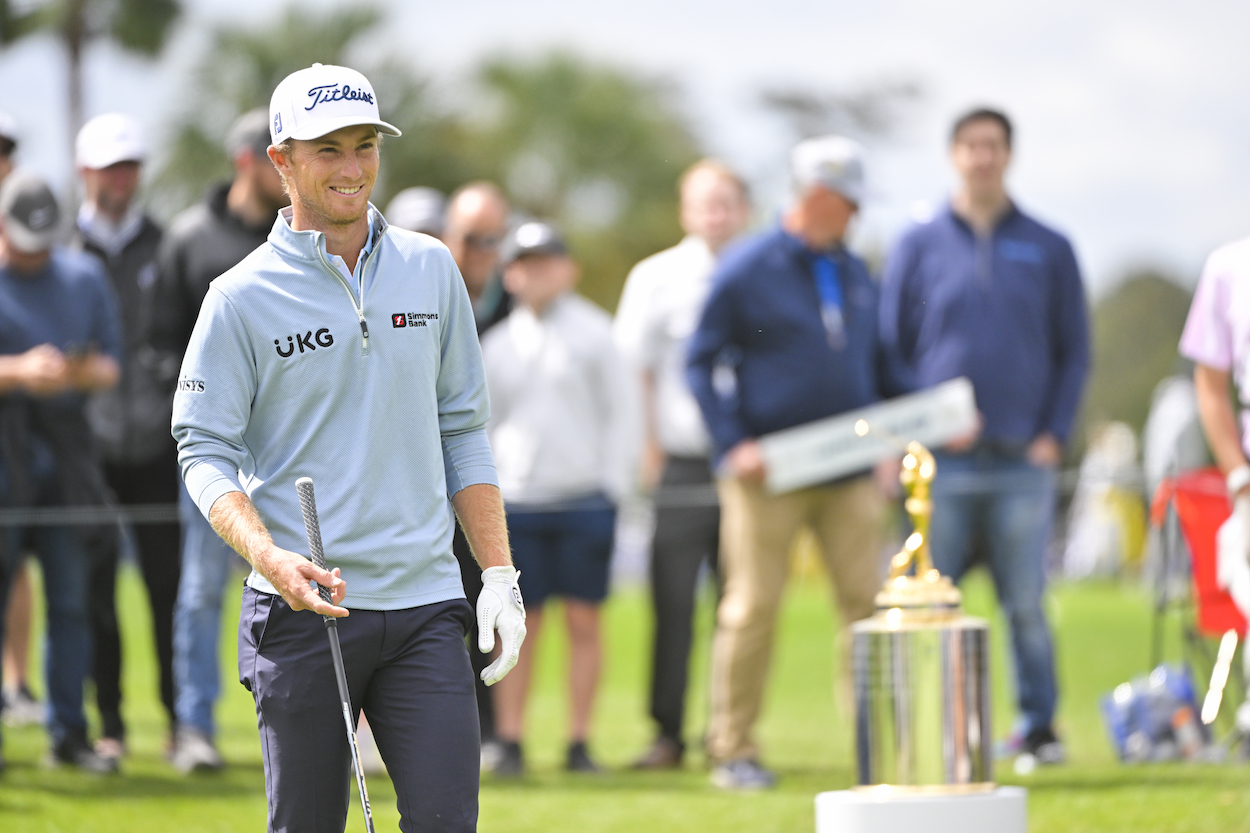 Ever since Romo retired from the NFL in 2017, he's shifted his focus to the golf course. The CBS announcer has even played in a few professional events, and Zalatoris says he practices more than most golfers he knows.
"He's been getting pretty good over the last couple years," Zalatoris said. "He hits more balls than probably 95% of the guys on the PGA Tour. He's always watching Tiger [Woods] videos when we're playing, and [Ben] Hogan videos analyzing his golf swing, and he loves it. He's just a flat-out golf junkie."
Maybe Romo can reach the PGA Tour one day and give Zalatoris a real run for his money.
Like Sportscasting on Facebook. Follow us on Twitter @sportscasting19.