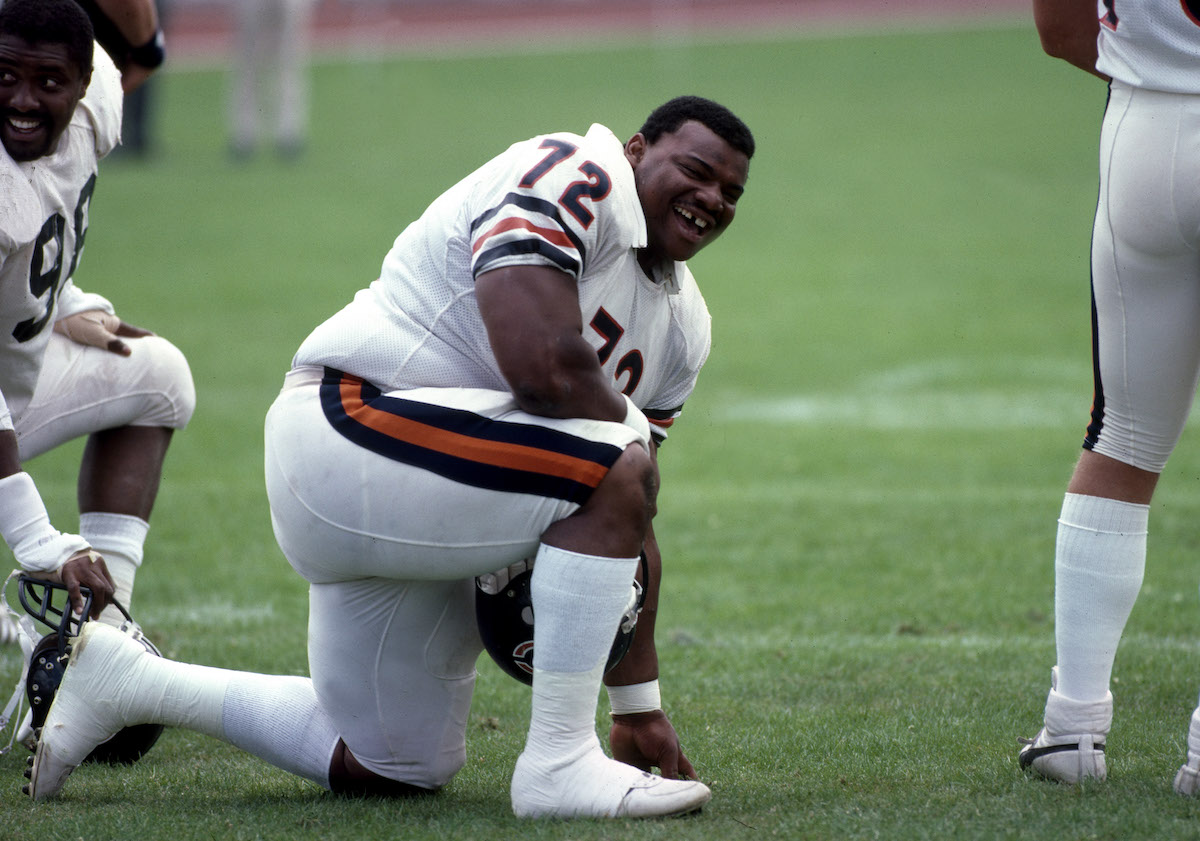 William 'The Refrigerator' Perry Has Endured a Challenging Life After Football
William 'The Refrigerator' Perry became a star in the 1985 season with the Chicago Bears. However, since his retirement in 1994, life has been a struggle.
William "The Refrigerator" Perry faced high expectations when the Chicago Bears selected him out of Clemson in the first round of the 1985 NFL Draft. Perry did not disappoint as he became a household name his rookie season. Life after football, however, has been a struggle for the retired defensive tackle.
Today, Perry uses a wheelchair and walker as he lives in an assisted living facility and requires constant care. What happened to "The Fridge?"
William Perry shines in his rookie NFL season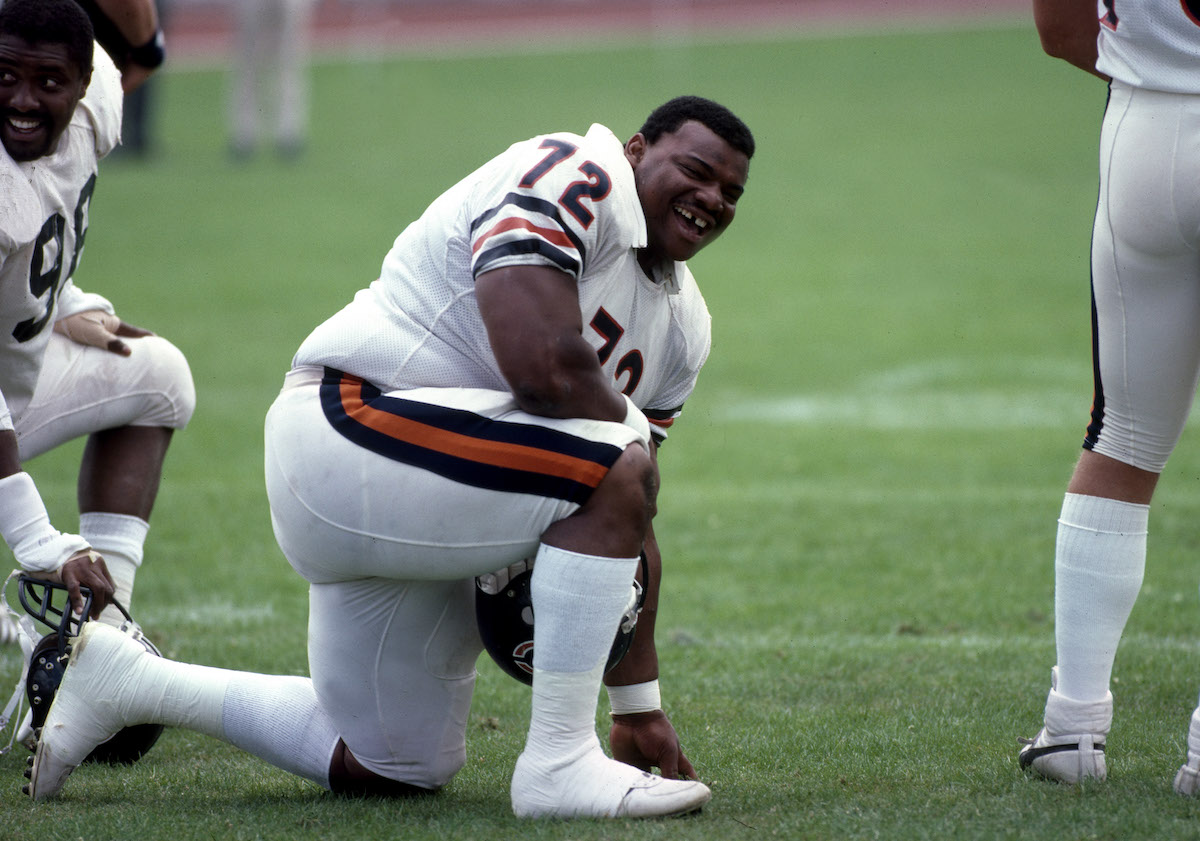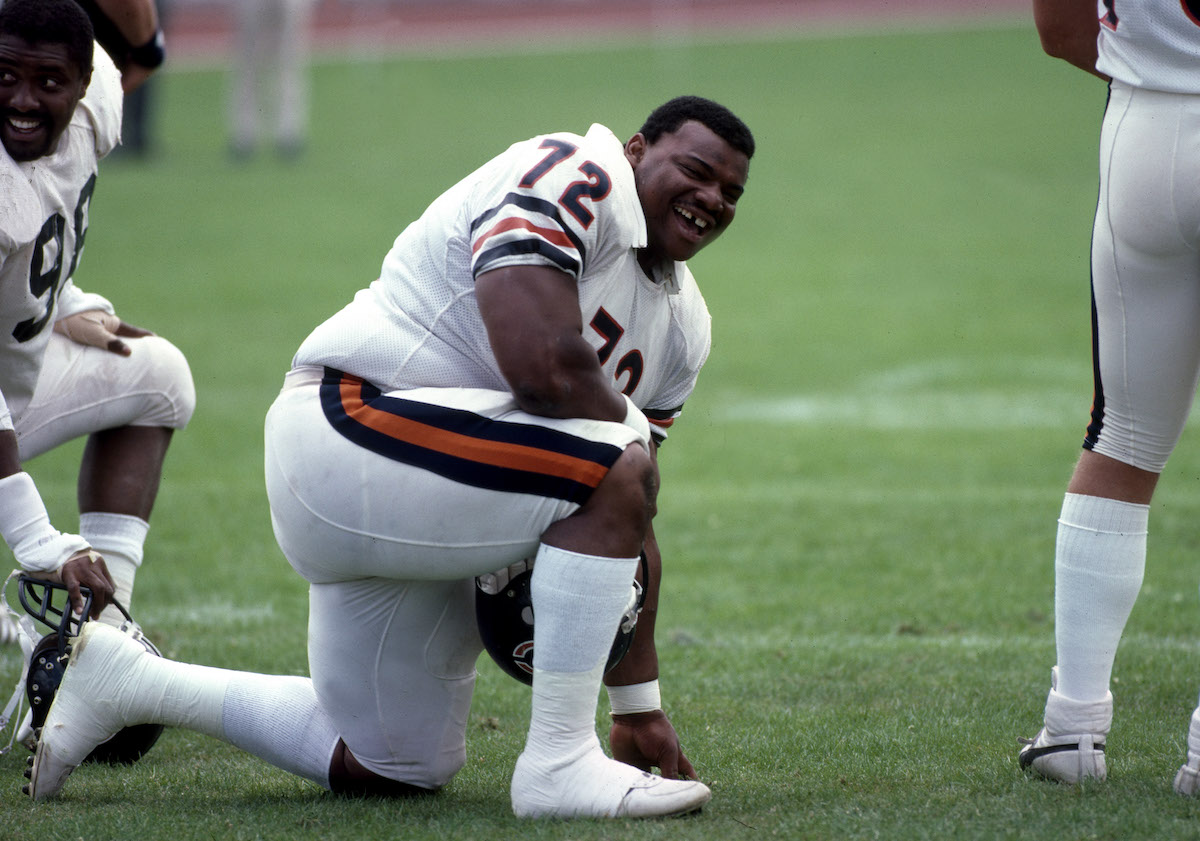 On October 13, 1985, the Chicago Bears headed to the West Coast for a Week 6 matchup against the defending champion San Francisco 49ers and Joe Montana. Bears head coach Mike Ditka had revenge on his mind and rookie William "The Refrigerator" Perry was his secret weapon.
In the NFC Championship game the year before, the 49ers head coach Bill Walsh used 275-pound guard Guy McIntyre in the offensive backfield on a couple of plays, and Ditka remembered it. The Bears coach knew Perry had seen limited action on defense. The 49ers game presented the perfect opportunity to showcase his 308-pound lineman's athleticism. Perry carried the ball twice for four yards.
A week later, at Soldier Field on Monday Night Football before a national TV audience, Ditka introduced William Perry to the world. In the second quarter, with the game tied 7-7, quarterback Jim McMahon handed the ball to Perry. "The Fridge" rumbled a single yard to become the heaviest man to ever score a running touchdown off a set play in NFL history — a precursor of things to come.
Five carries, fame, and fortune for 'The Fridge'
Three months later, the Bears faced the New England Patriots in Super Bowl XX. In the third quarter with the Bears up 37-3, Ditka called Perry's number from a yard out, details Sports Illustrated. The Fridge barreled through the middle of the line of scrimmage into the end zone. Overweight, beer-drinking, chip-dipping men around the world rejoiced. 
Following the Super Bowl win, Perry pulled in numerous endorsements and celebrity appearances. He also starred in the famous rap song/music video the "Super Bowl Shuffle." 
The following season, Perry had five sacks, a career-best 84 tackles, and one offensive carry. The spotlight faded but Perry played for six more seasons with the Bears before moving east to Philadelphia in 1993. He played for the Eagles through 1994 and then retired after nine years in the NFL. 
William Perry's life after the NFL
Soon after William Perry retired, his troubles started. According to reports, Perry's weight ballooned to over 450 pounds. Health issues followed including diabetes, circulatory problems in both legs, and trouble hearing. In 2008, he learned he had Guillain-Barré syndrome, which produces neurological problems that can leave victims paralyzed and on life support. The condition almost killed Perry in 2009, when he lost a shocking 190 pounds in a short period of time and was hospitalized for a lengthy stay.
He recovered from that medical scare, but his health issues persisted and progressively worsened. In 2011, Perry admitted he was an alcoholic and entered rehab. It didn't help. He wasn't ready to quit. Doctors and family members have encouraged him to stop drinking through the years. He hasn't. And his weight has returned to well over 400 pounds. 
While Perry's size has increased, his bank account has dwindled to nothing. It's gotten so bad that, in 2015, he sold his size 25 Super Bowl XX ring for $200,000 to pay off debts to the IRS, according to Fox Sports.
In 2016, in an interview with Sports Illustrated, the reporter detailed Perry's current situation and described his car as reeking of urine because Perry sometimes can't control his bladder.
Today, William Perry lives in an assisted living facility. He mainly gets around via wheelchair, but sometimes uses a walker. When he feels up to it — and those days are rare — he drives around in his Hummer. Perry still gets recognized and when he does, he flashes that memorable gap-toothed smile.
That smile, that pudgy frame, and those short rumbles into the end zone made an impression that has endured nearly four decades later and won't be forgotten anytime soon.