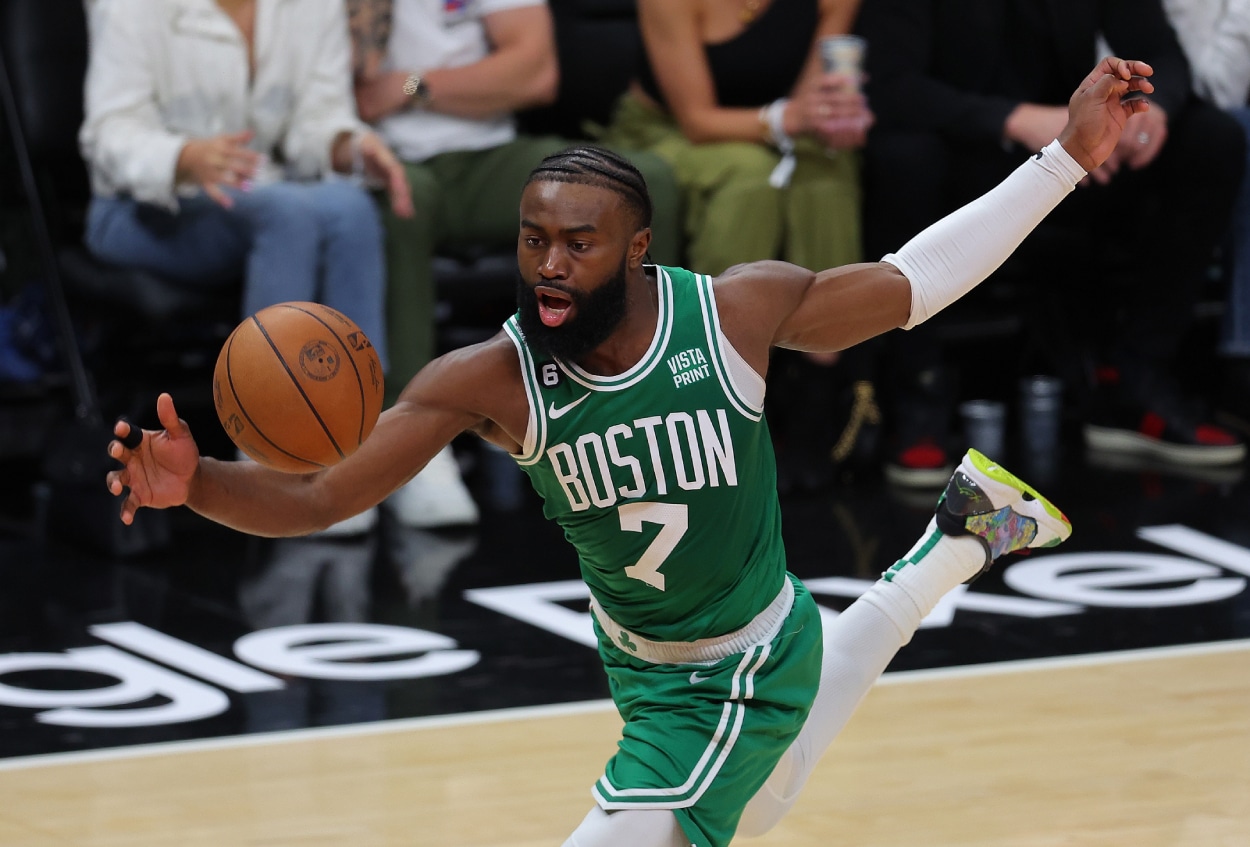 With 9:02 Left in the 2nd Quarter of Game 4 Against the Hawks, the Boston Celtics Knew They'd Be Different
Jaylen Brown became a new man in the second quarter of the Boston Celtics win over the Atlanta Hawks on Sunday.
The Boston Celtics knew they couldn't let the Atlanta Hawks hang around. After dropping the first game in Atlanta to see their series lead cut to 2-1, the Celtics knew they had to take care of business in Game 4. With 9:02 remaining in the second quarter, Celtics star Jayson Tatum and veteran point guard Marcus Smart knew Boston was about to turn it up a notch.
The Boston Celtics took care of business in Game 4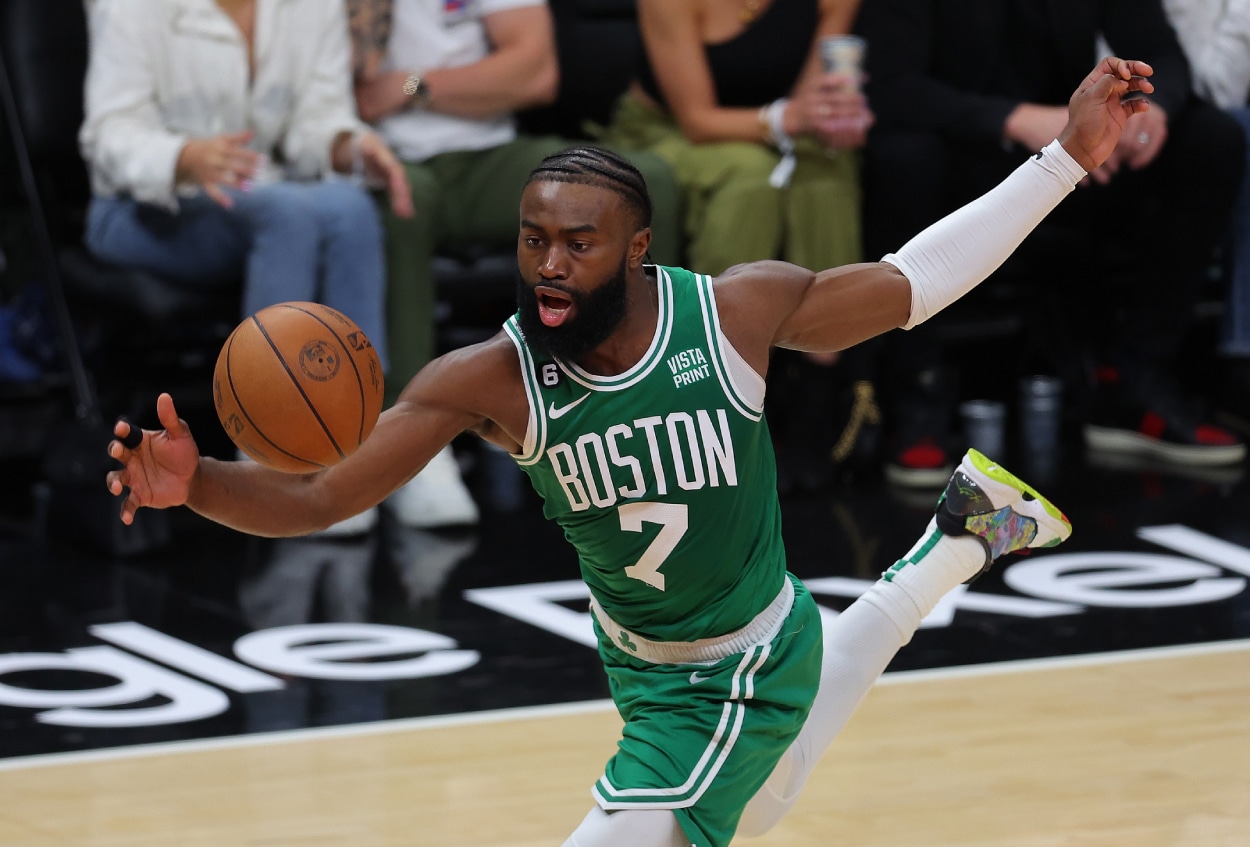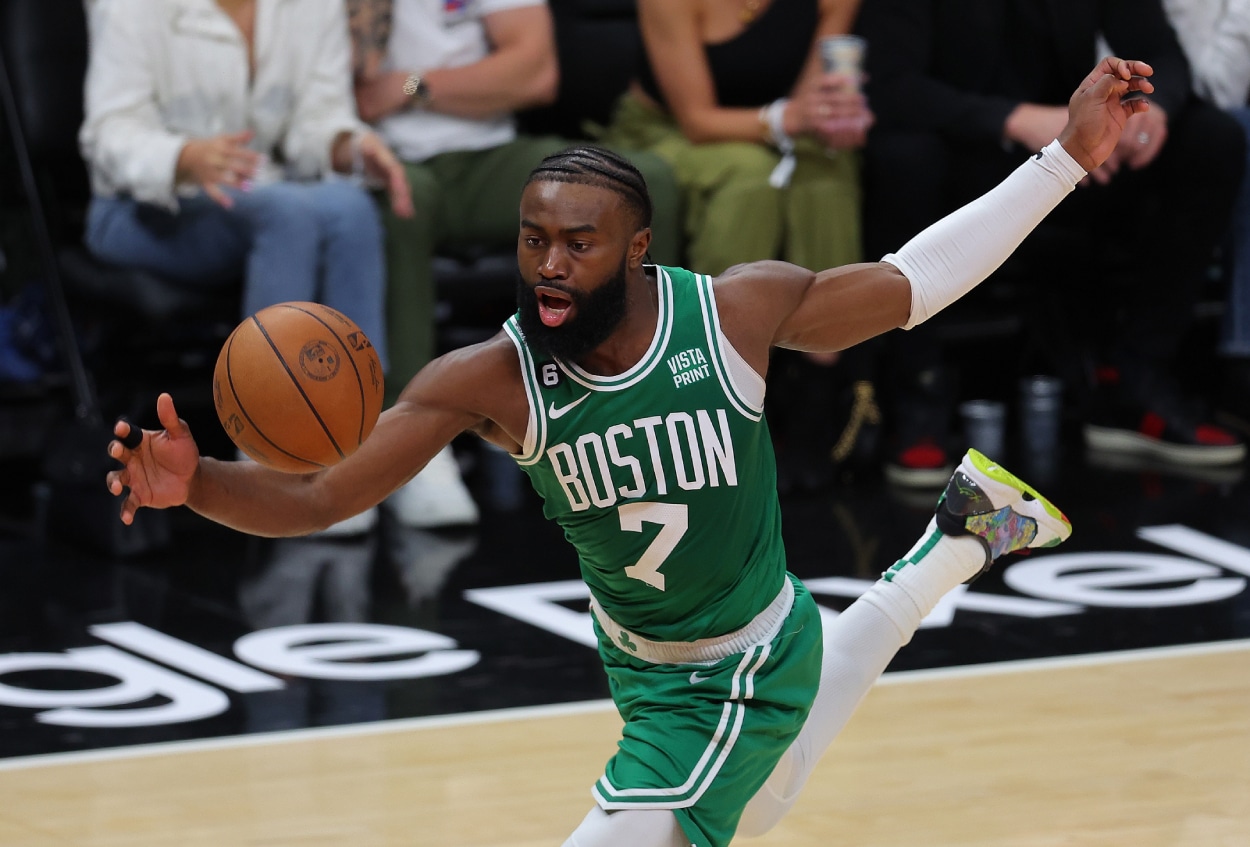 The Boston Celtics needed this one. Should they get past the Hawks, the Philadelphia 76ers are already waiting for them after sweeping the Brooklyn Nets. With Philly's star center, Joel Embiid, hurting, it would be beneficial for Boston to wrap things up quickly with the Hawks.
Tatum and Jaylen Brown showed why they are the NBA's top tandem by scoring 31 points each in Boston's 129-121 victory. The Celtics look to close out the series Tuesday night in Boston.
The Celtics came out like they were on a mission, taking a 10-point lead after the first quarter. Boston's extra fire didn't go unnoticed by Hawks star Trae Young.
"They came out with a sense of urgency, and it showed," Young said, per ESPN. "They're a really good team. They're here for a reason."
Boston was much more than just Tatum and Brown. Smart finished with 19 points, and Derrick White added 18. Robert Williams pulled down 15 rebounds and collected 13 points. Malcolm Brogdon added 14 points.
Early in the second quarter, Brown shed his mask and took over
Brown struggled early in this one, missing six of his first seven shots. At the 9:02 mark of the second quarter, Brown gave himself a facelift. He ditched the black protective mask he'd worn for the last two months. Although Smart initially didn't recognize Brown without his mask, he knew he meant business.
"We were looking for Jaylen and couldn't find him because he didn't have his mask on," Smart told reporters after the game. "It was like, 'Where's he at?'
"Then he's sitting in the corner and gets the ball and makes those plays where he's driving with force and throws it off the glass a couple times and makes some great plays. We knew at that moment it was a different JB and he was gonna carry us and bring us home."
Tatum felt the same way.
"I was talking to Smart when JB took his mask off," Tatum said. "I was like, 'Oh s***, it's go time,' and I knew he was gonna turn it up a notch."
Brown admitted things changed as soon as he shed his mask.
"As soon as I took it off, things started to turn around a little bit," he said in the understatement of the night. "Maybe it was all in my head. When I took it off, it just gave me that edge I needed."
Without the mask, Brown made 11 of 15 shots and became a different player.