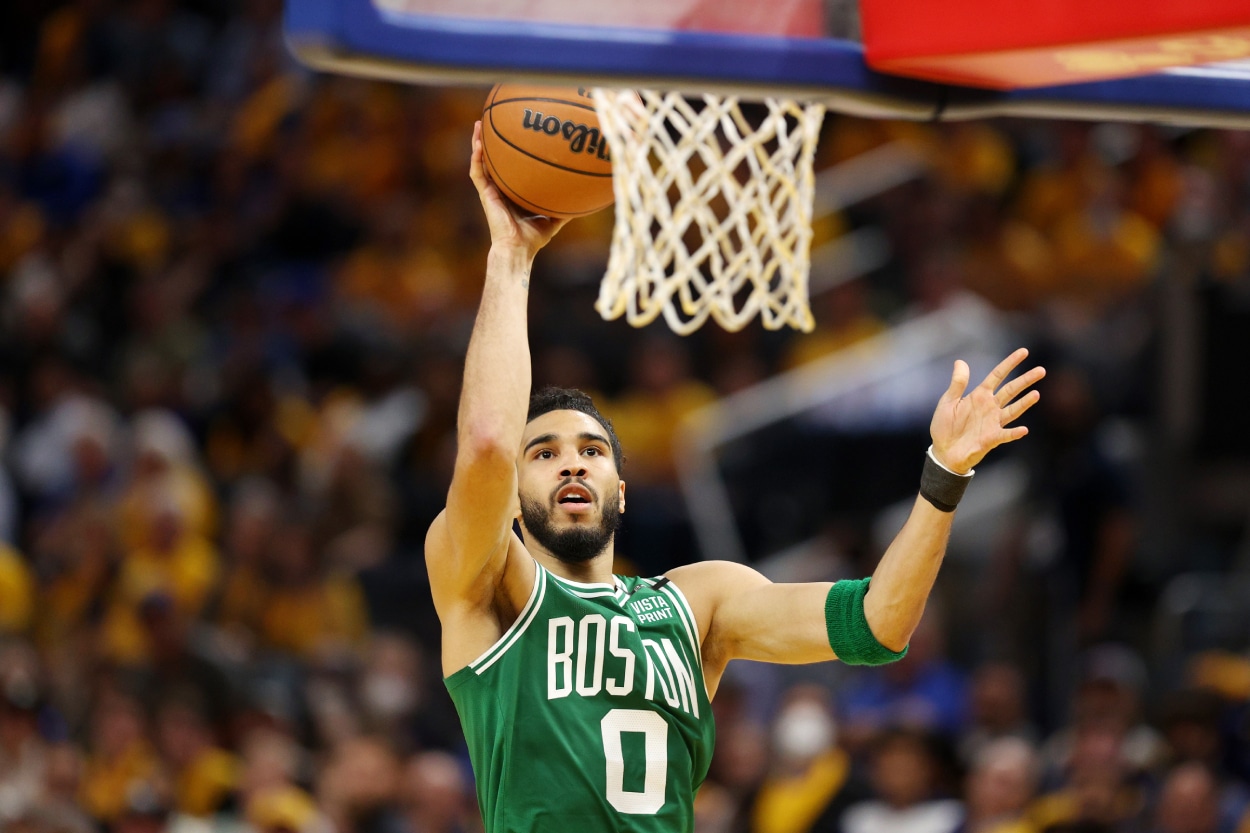 Why Does Jayson Tatum Wear No. 0?
Jayson Tatum hoped to keep wearing the No. 22 he wore when he was in high school.
Some NBA players are superstitious. Some have a routine. Before each game, Jayson Tatum tugs his ears, something he's been doing for years to recognize his grandmother.
For some players, it's about the number they wear. Tatum didn't plan on wearing No. 0. The Boston Celtics star wanted a different number when he played at Duke. It wasn't available. He settled on No. 0 because one of his favorite players sported it.
Jayson Tatum wore No. 22 during his high school years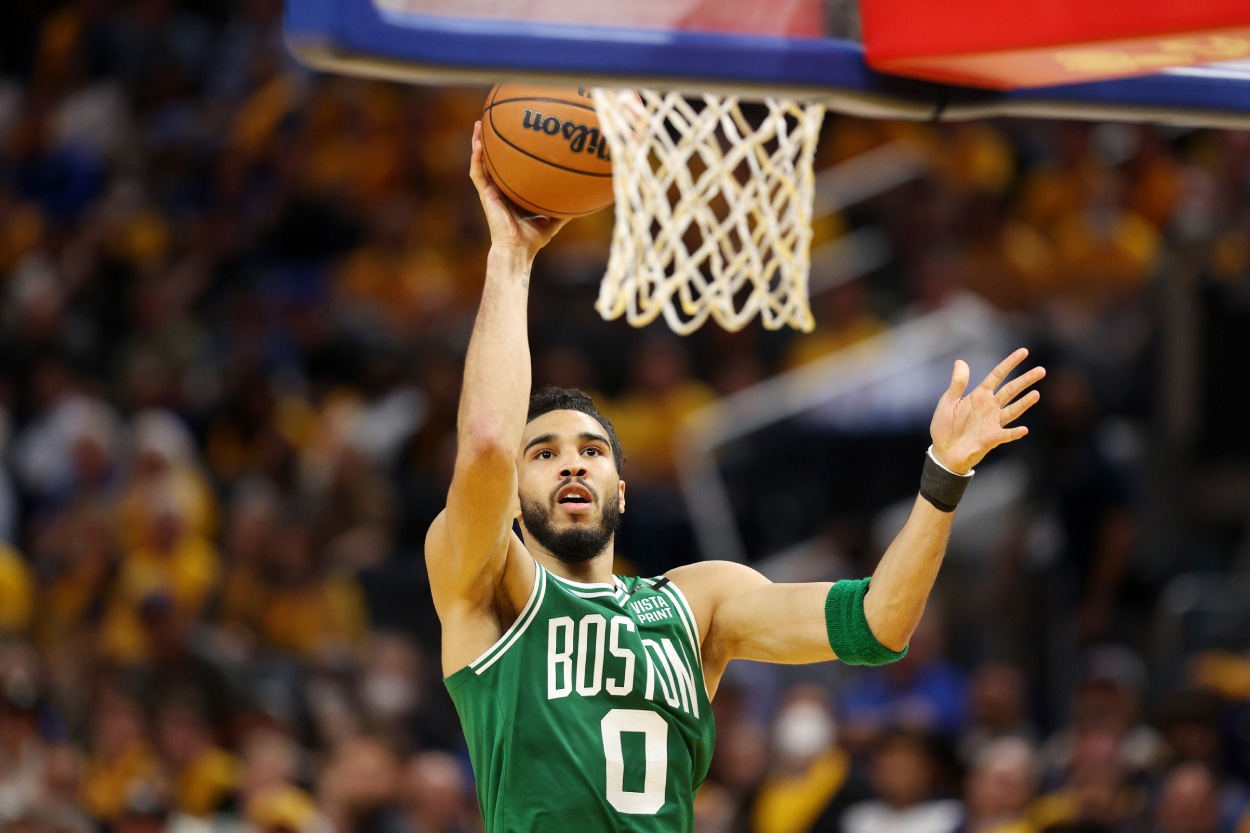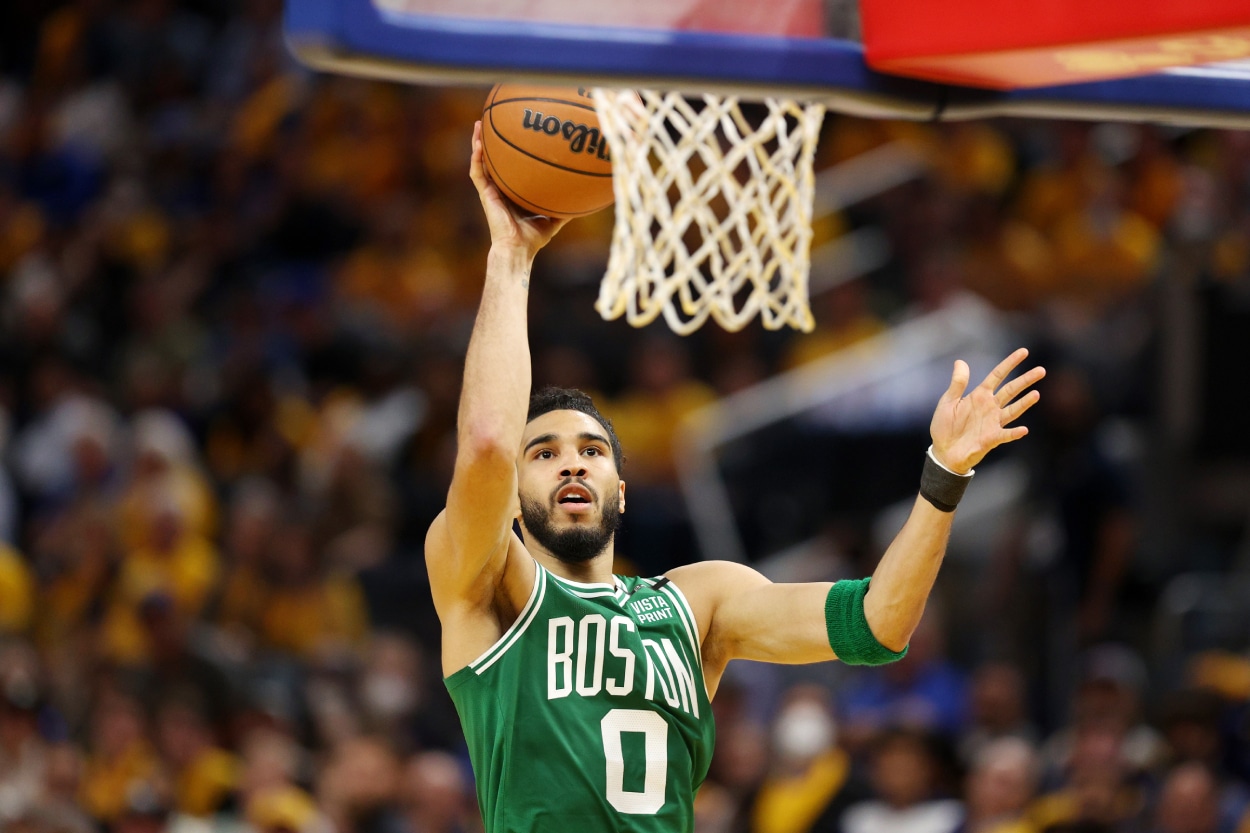 Tatum was a four-year high school standout at Chaminade College Prep in Missouri. He credits much of his success to Washington Wizards star Bradley Beal, who was in the 12th grade, while Tatum was in the seventh. He looked up to Beal as a big brother. Beal went on to capture the Gatorade High School Player of the Year. Five years later, Tatum did the same.
"I went to Chaminade in middle school and my first year was his last year, so when I was in seventh grade, Brad was in 12th grade," Tatum said during an April episode of The Draymond Green Show. "That was really the stamp. I had a perfect role model, a perfect visualization every day, of where I wanted to go, what I wanted to be—and he was living proof."
Beal got Tatum going. He took him under his wing and made him feel like one of the boys.
"Brad is the big brother that I didn't have," Tatum told Green. "I remember, it was either my freshman or sophomore year, like one of my spring breaks. Brad just texted me. he was like, 'Yo, ask your mom, can you come up here and just chill with me and come to a couple games?' I'm like, alright bet, I'm out. I went up to D.C., I spent like a week with him, him and his brothers, went to a couple games."
Wearing No. 22, Tatum was named 2013 Metro Catholic Conference Co-Player of the Year as a freshman. He averaged better than 25 points in his sophomore and junior years. Before his senior year, Tatum committed to Duke. As a senior, he averaged 29.5 points and led Chaminade to the Missouri Class 5A state championship.
Tatum wanted to keep No. 22 at Duke but settled for No. 0
When Tatum went to Duke, he hoped to carry that No. 22 with him. The problem was that point guard Jay Williams wore it. He had to pick another one and decided on No. 0 because one of his favorite players wore it.
During the early part of the COVID-19 pandemic, Tatum, like most people, was bored. He took to Twitter and said he had a lot of free time during quarantine. He had a little Q&A session with fans. One of the questions was why he wore No. 0.
He blamed Williams for not being able to wear No. 22. He also gave credit to Gilbert Arenas for picking his new number.
"Was 22 in high-school," Tatum wrote. "Got to duke @RealJayWilliams wouldn't let me wear 22 lol…. so I chose 0 cause Gilbert (Arenas) was one of my favorite players and stuck with it."
When he got to Boston, however, the Celtics gave him No. 11. Originally, he was part of the 7-11 tandem, with teammate Jaylen Brown sporting No. 7.
Tatum went back to the No. 0 he wore at Duke when the Celtics traded Avery Bradley to the Detroit Pistons.