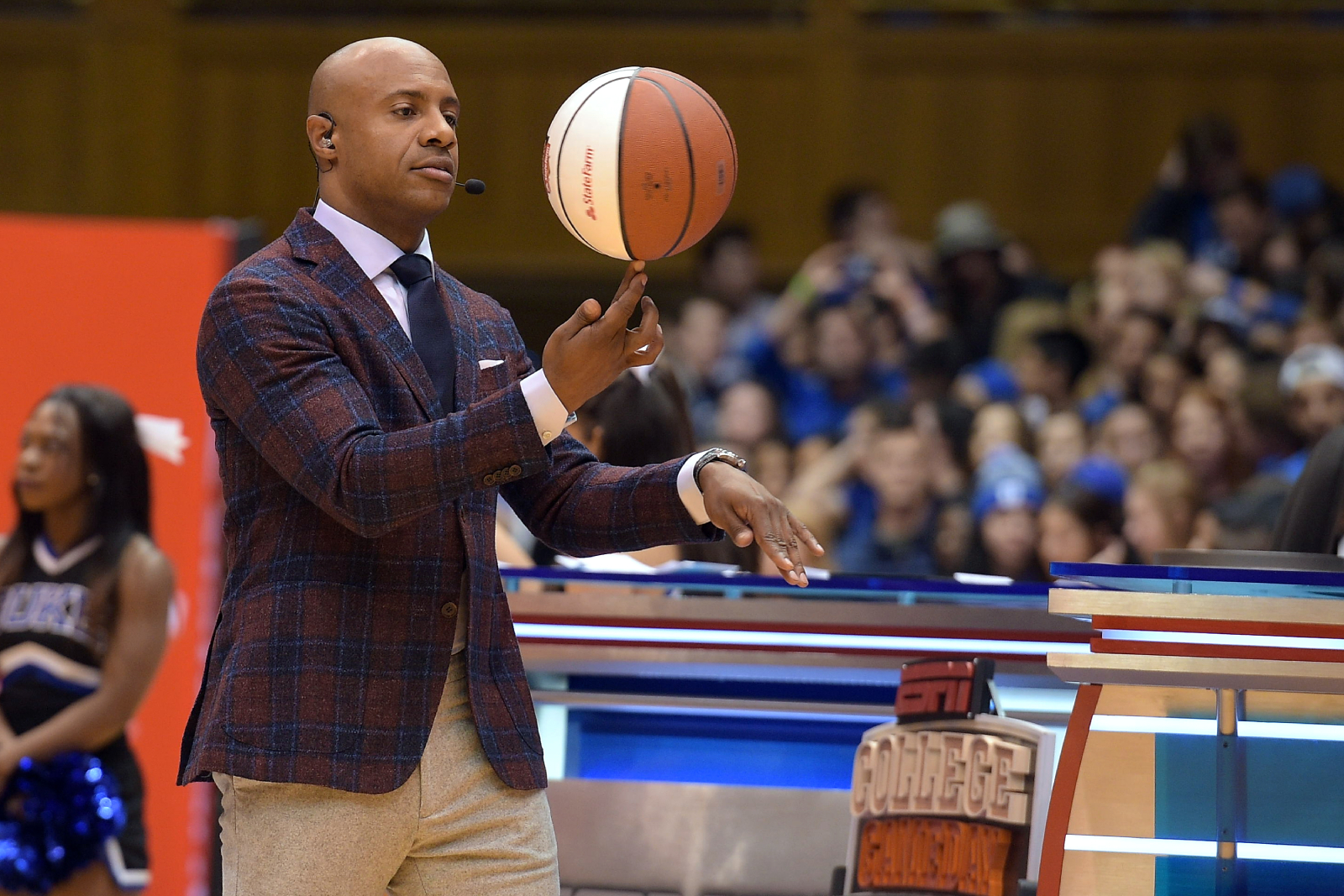 How Good Was ESPN's Jay Williams During His Basketball Career?
Jay Williams is one of the most prominent faces at ESPN. So, how good was he during his basketball career before going to ESPN?
Jay Williams has become one of the more prominent faces on ESPN. He not only stars on NBA Countdown, but he now has his own show, Keyshawn, JWill, & Zubin. Before becoming an ESPN star, though, Williams was a basketball player. So, since the big-time sports network relies on Williams for his basketball expertise, how good was he during his basketball career?
Jay Williams is a rising star at ESPN
Before joining ESPN, Jay Williams contributed to Fox Sports Radio 99.9 The Fan, which is located in North Carolina, according to his ESPN bio. He then worked for CBS College Sports Network and covered the NCAA Men's Basketball Tournament.
In 2008, though, he joined ESPN as an analyst. Williams then later started working for College GameDay during the 2014-15 college basketball season.
He has since become a busy man, and one of the most well-known faces on the network. Over the years, Williams has appeared on shows like Get Up, First Take, and The Jump. He has also become an analyst on NBA Countdown, the network's pregame show for its NBA coverage.
In the summer of 2020, though, Williams got his own radio show with Keyshawn Johnson and Zubin Mehenti, called Keyshawn, JWill, & Zubin. The show also airs on ESPN2 and ESPNNews. Keyshawn, JWill, & Zubin includes insightful analysis from Williams and Johnson. They also interview guests throughout the show.
Before he became a big-time media personality, though, Williams played basketball. So, how good was he?
Jay Williams was a superstar in college at Duke
According to Sports-Reference, Williams was a big-time recruit coming into college, as he was No. 3 in the 1999 class. Some of the most notable players from that class included Carlos Boozer, Jason Kapono, Drew Gooden, Joe Johnson, Jamal Crawford, Caron Butler, and Gilbert Arenas.
Williams ranked higher than all of them. He was ultimately a high-school All-American and ended up going to Duke.
He lived up to the hype at Duke, too. Williams had a nice freshman season, averaging 14.5 points per game, 6.5 assists, and 2.4 steals. He had a big performance in a tourney game against Lamar, too, as he recorded 18 points, seven assists, and shot 3-of-6 from 3-point range.
During the 2000-01 season, though, he took the next step. He averaged 21.6 points per game, 6.1 assists, and two steals. He was a consensus First-Team All-American that year, too, and even helped lead Duke to a national championship. Williams also dominated during that NCAA Tournament run. He scored 31 points and had nine assists in the Second Round against Missouri, and then 34 in the Sweet 16 against UCLA. He also had 28 in the Elite Eight against USC.
Williams and Duke could not get back to the championship game in 2001-02, but he still had a remarkable year that season. He averaged 21.3 points per game, 5.3 assists, and 2.2 steals. This led to him winning the AP Player of the Year award and the Wooden Award that season.
It also helped him become a top pick in the NBA draft.
He wasn't as successful in the NBA
At the beginning of this article, the question was "how good was he during his basketball career," and the answer to that question is complicated. If you just look at Williams' college career, the answer is simple: he was incredible and one of the greatest college players of all-time. If you just look at his NBA career, though, the answer is much different.
The Chicago Bulls selected Williams with the No. 2 overall pick in the 2002 NBA draft. He had a disappointing rookie season, though. In 26.1 minutes per game, he averaged 9.5 points per game, 4.7 assists, and 1.1 steals.
Then, the accident happened.
In June 2003, Williams got into a tragic, life-changing motorcycle accident, according to the Chicago Sun-Times. His injuries in that accident kept him from ever being able to have success in the NBA. His rookie season was his only season in the league.
How good was Jay Williams as a basketball player?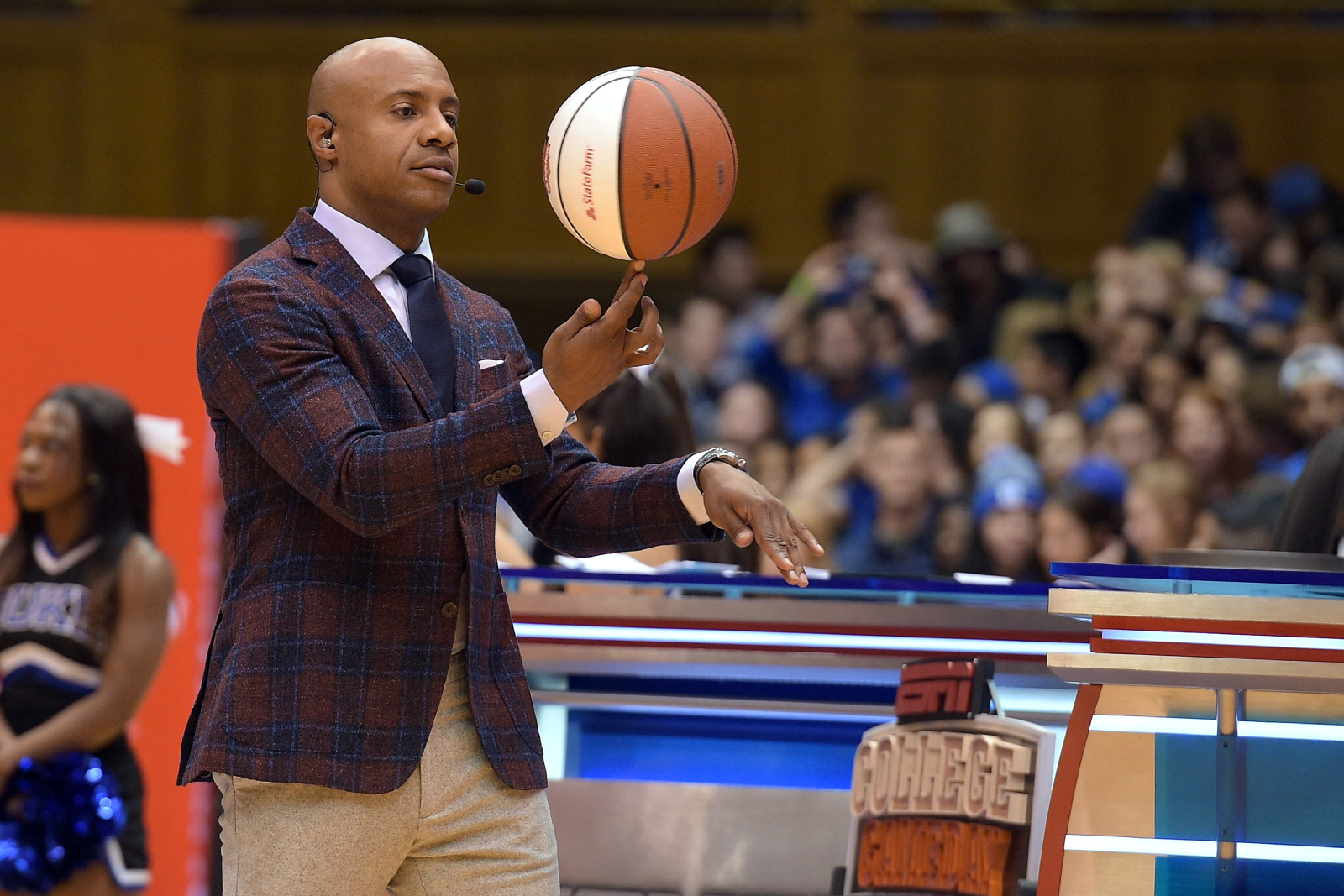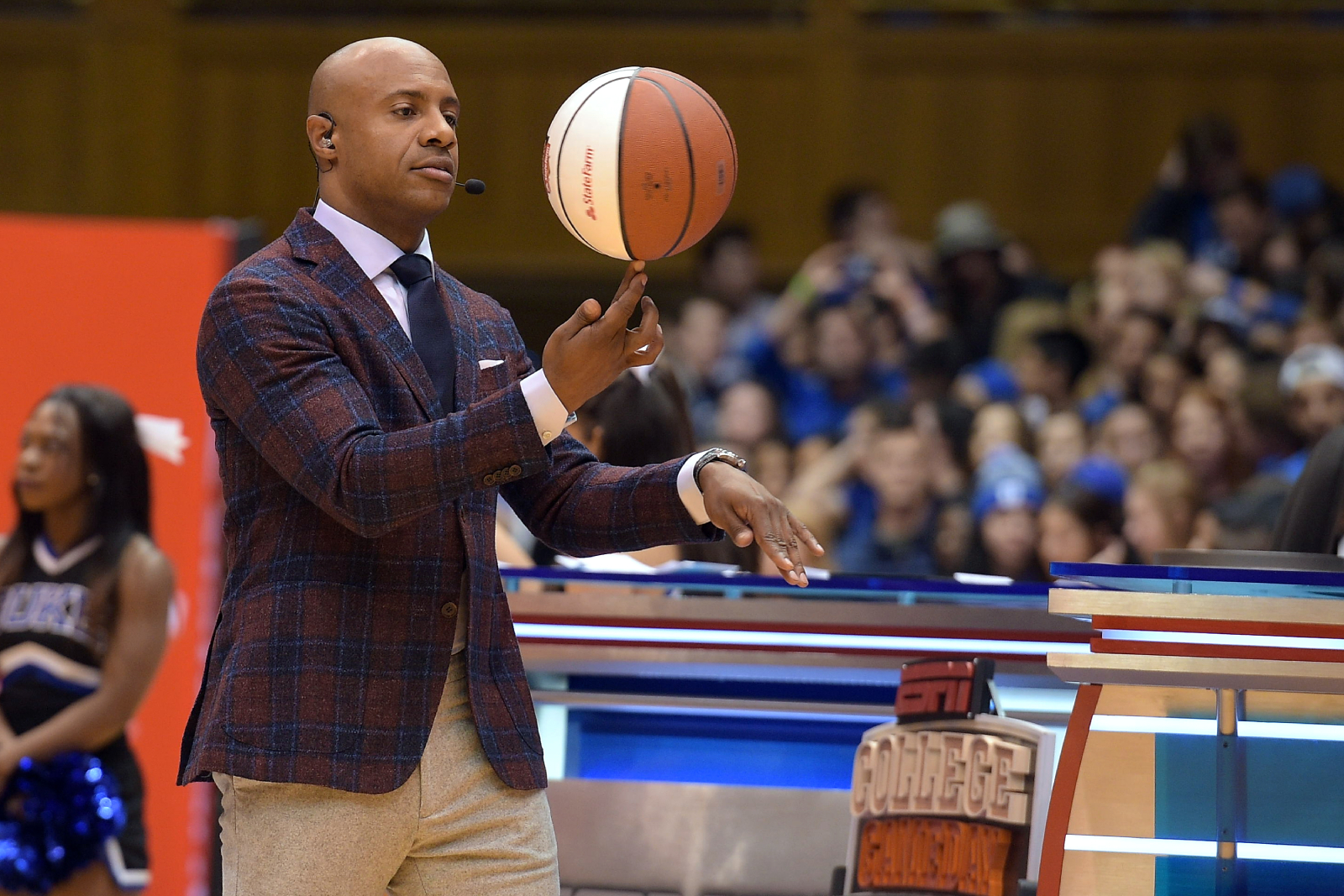 Again, it's difficult to answer the question about how good Williams was during his basketball career. He was incredible in college, but he had a disappointing NBA career.
This is the best way to describe Williams: he had a ton of talent. He was one of the most talented basketball players on the planet at one point in time. Injuries, though, ultimately derailed his career and kept him from being able to have any success in the NBA.
So, to answer that question, yes, Jay Williams was really good at basketball. He just sadly didn't get to live up to his full potential.
Stats courtesy of Sports Reference and Basketball Reference