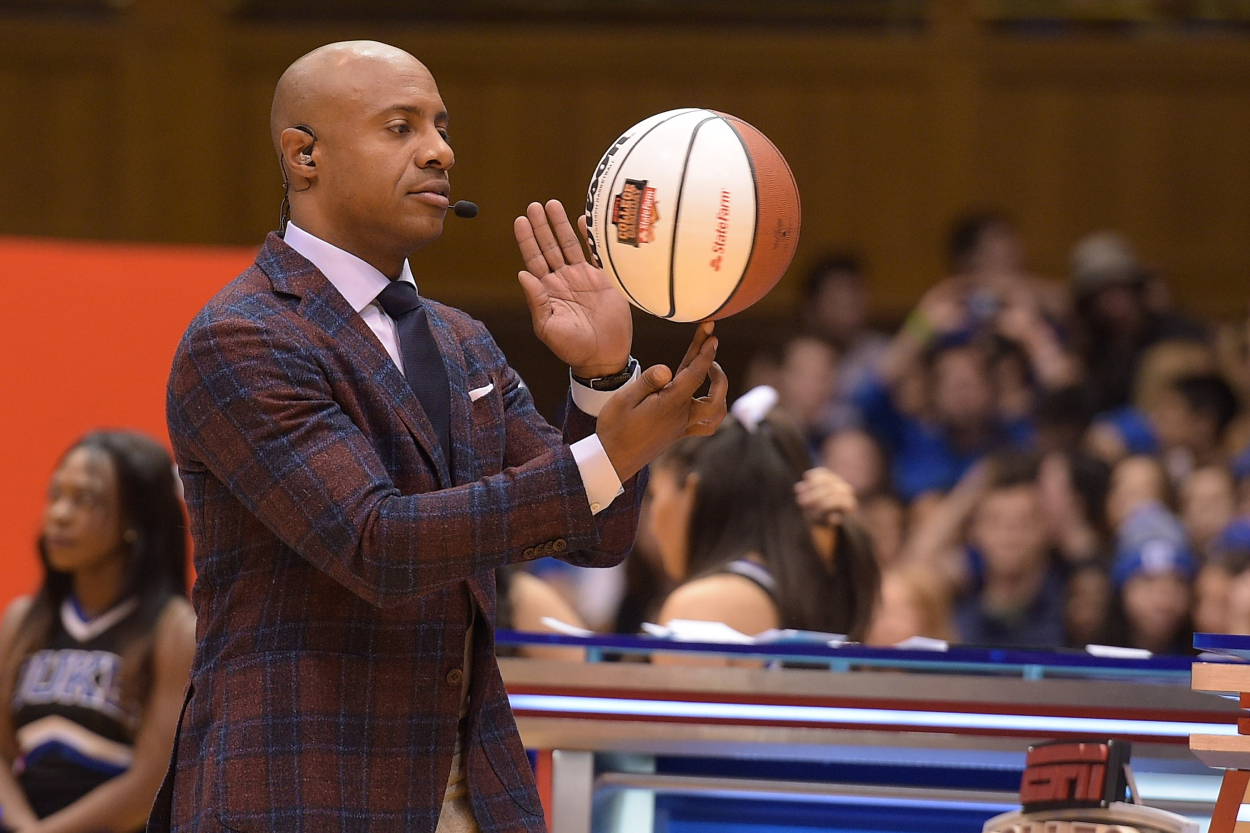 For ESPN's Jay Williams, the Excuse Is Far More Embarrassing Than the Tweet
ESPN basketball analyst made a simple mistake and is turning it into a much bigger issue.
Making a mistake is one thing. Owning up to it is another. ESPN basketball analyst Jay Williams fired off an erroneous tweet Wednesday night regarding the potential hiring of a Boston Celtics new coach. Williams was mocked for the tweet and quickly took it down. What he did next was far more embarrassing than the initial message.
Jay Williams quickly pulled the trigger on a tweet about the Boston Celtics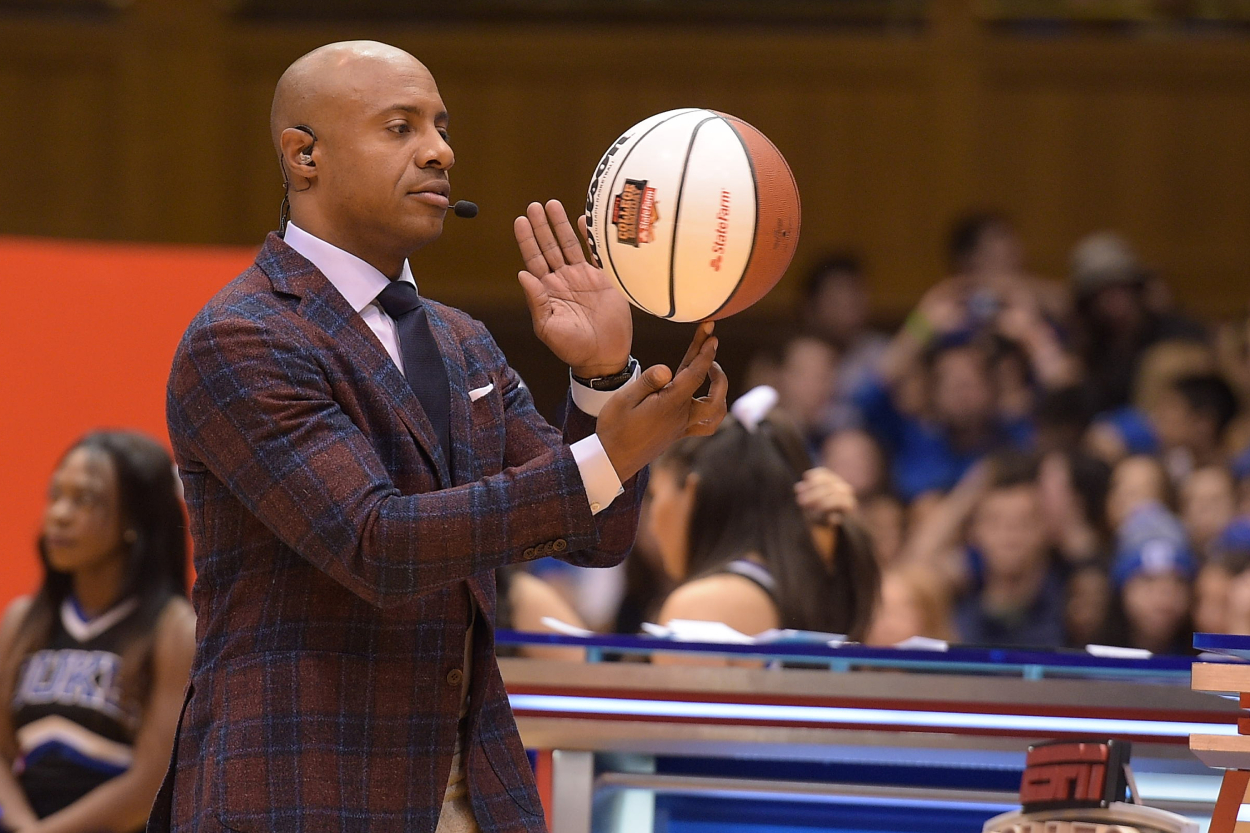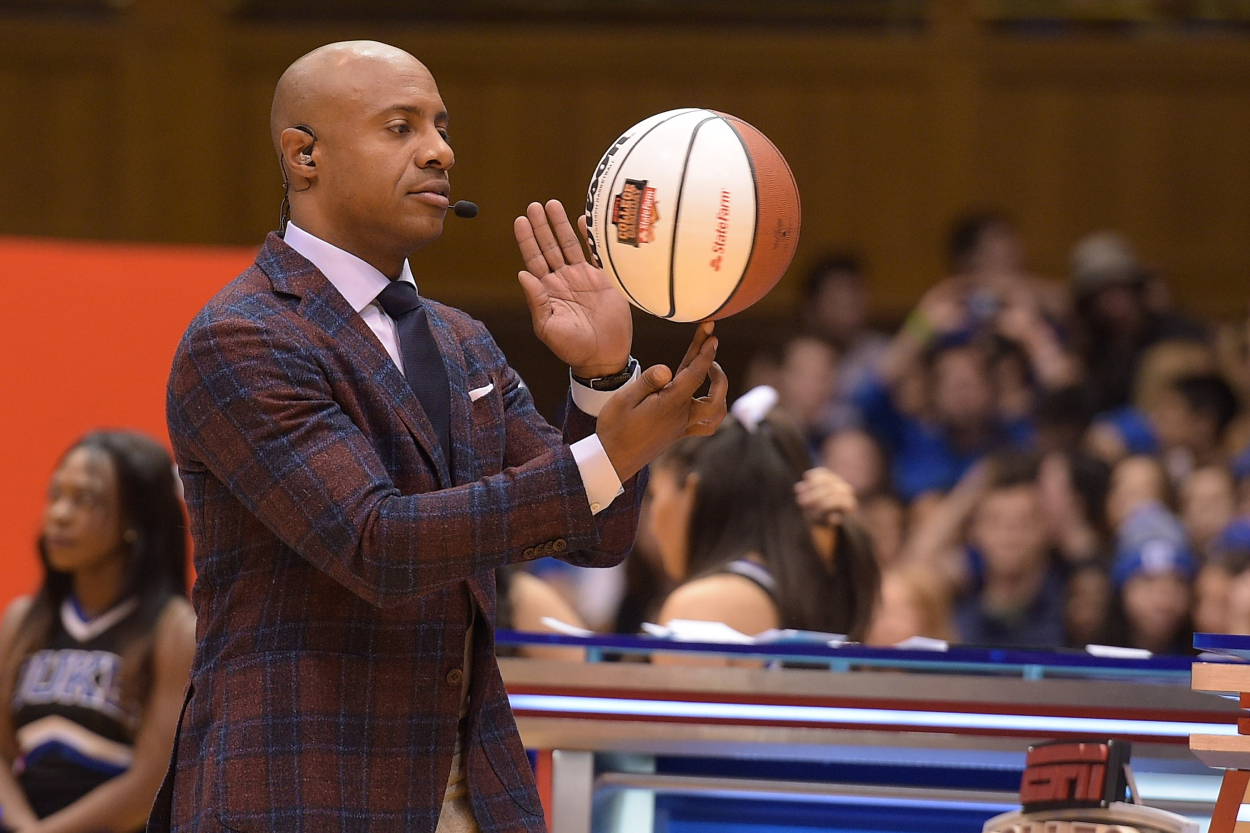 ESPN's Adrian Wojnarowski broke the news Wednesday night that the Celtics were finalizing a deal with Brooklyn Nets assistant Ime Udoka to become their next head coach. The coaching vacancy came to life when Danny Ainge, the team's president of basketball operations, resigned at the end of the season. Brad Stevens, Boston's head coach for the last eight years, left his position to replace Ainge in the front office.
Udoka had impressed the Celtics in multiple interviews, and Woj reported that Udoka, 43, separated himself quickly in the search process. According to ESPN, Udoka had strong recommendations from key Jayson Tatum, Jaylen Brown, and Marcus Smart. All three played for Udoka on Team USA in the 2019 FIBA World Cup.
Williams jumped on the story, quickly issuing an erroneous and embarrassing statement in a tweet. Williams wrote that Udoka was "the first head coach of color for the @celtics…and even more importantly…he is one talented individual who has paid his dues."
For the record, Udoka is the sixth Black head coach the Celtics have had. Williams deleted the tweet.
Worse than the Boston Celtics tweet was the excuse Jay Williams used
Williams made a mistake, It was an embarrassing one that may sting a while. In the overall grand scheme of things, however, it's no big deal. Whether Williams legitimately forgot about Doc Rivers or didn't know M.L. Carr, K.C. Jones, Bill Russell, and Satch Sanders were all coaches in Boston is unknown. Did Williams rush to get his tweet out without thinking? Who knows how much Williams actually knew about the Celtics, but he sent the message without doing his research.
Or did he? Like a Major League Baseball player caught with PEDs in his system, Williams went the denial route. He claims he did not post the tweet. In an embarrassing follow-up to his already-embarrassing Celtics tweet, Williams wrote, "as it related to the Boston Celtics tweet that came from my account a couple of hours ago … I did not post that & my passcode has now been changed."
Williams turned an embarrassing message that may have lingered a day into something a little more damaging. Although he never claimed he was hacked, it was implied with the changing of passcode comment. If a hacker got into his account, wouldn't it be likely more damage would have done than simply saying the Celtics never had a "coach of color?" Maybe an intern or a social media specialist at ESPN posted it. In either case, that follow-up tweet did more harm than good.
Williams should have owned up to the mistake and moved on. Nobody is buying his excuse. Even if he was too embarrassed to admit the Celtics mistake, he could have said nothing. Instead, he went into denial, and now people not only think he isn't knowledgeable, but they believe he's lying as well.
Williams' excuse is drawing a lot of attention
When Williams said he didn't post the tweet about the Celtics, there weren't many people buying it. The post drew more than 5,500 comments and nearly 7,000 retweets of this writing. There weren't a whole lot of comments praising Williams.
One Twitter user, Dave Cooney, responded, "Totally. A hacker went into his account to post that. Now he's gonna have to have an apology for an apology."
Williams is good at what he does. He knows basketball. He made a mistake that made him look foolish. Unfortunately for Williams, he followed it up with another foolish mistake.