WNBA Star Breanna Stewart Revealed Her Frightening Childhood Secret
The #MeToo movement seems like a lifetime ago as the nation leaps from one national topic to the next. But it was just three years ago when sexual harassment and abuse of women was at the forefront.
That was when one of the most accomplished women's basketball players of all time, just 22 years old at the time, came forward to tell her own story of abuse.
With a new WNBA season on the horizon, Breanna Stewart's return from an April 2019 torn Achilles should be easy compared to having to what she was forced to endure as a pre-teen.
The WNBA will return to the court next month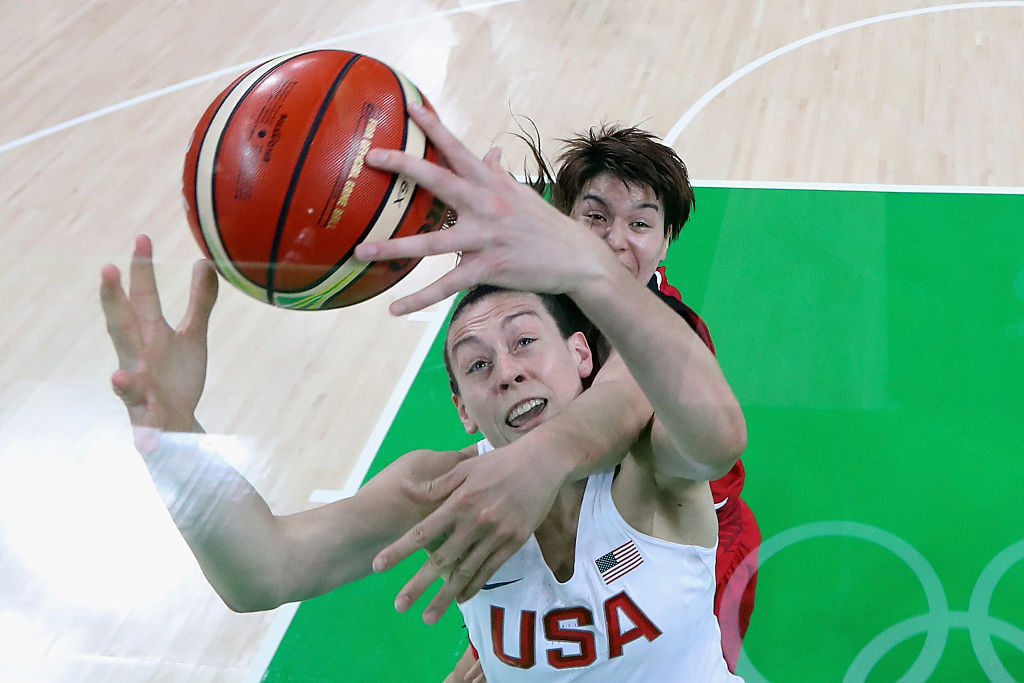 The WNBA has announced that it will prepare for and play its 2020 season beginning next month at IMG Academy in Bradenton, Florida, with no fans in attendance due to continuing measures to combat the COVID-19 pandemic.
It will mark the return of Seattle Storm power forward Breanna Stewart, already one of the most accomplished women's basketball players ever. She missed the entire 2019 WNBA season after tearing her Achilles while playing for Dynamo Kursk in the EuroLeague final last spring. She spent last summer as a paid ambassador for the WNBA.
That was the first pause in a rapid rise to the top that began with being selected the national high school player of the year as a senior and then a four-year career at UConn, where she was a three-time AP Player of the Year. The Huskies went 151-5 with four NCAA Division I championships during the Stewart era.
That was followed by being drafted No. 1 overall by Seattle. Stewart averaged 20.0 points and 8.8 rebounds a game over his first three WNBA seasons. She was selected the regular-season and playoff finals MVP in 2018.
Breanna Stewart reveals a childhood secret
Breanna Stewart wrote a first-person story for The Players Tribune at the conclusion of her second pro season to reveal that she had been molested as a pre-teen.
In the essay titled "Me Too," Stewart said the abuse began at a relative's house when she was 9 years old and continued over two years.
"The TV would flicker, and everything would be quiet," she wrote. "'It's O.K.,' he'd say. He'd touch me and try to get me to touch him. Sometimes I would try to pull my arm away, but I wasn't as strong. I was just a kid."
Stewart was being abused by a man exploiting the fact that she was young, scared, and unsure how to extract herself from the danger.
"You know those dreams where you try to run but your body won't move? That was me: paralyzed, silent. Sometimes I wondered what would happen if I just yelled out. Anything."

Breanna Stewart
Breanna Stewart finally gets help
Breanna Stewart said that she summoned the confidence to tell her story because of gymnast McKayla Maroney, who disclosed a week earlier that she was molested by a national team doctor.
Maroney's allegations against USA Gymnastics doctor Larry Nassar came in the aftermath of numerous others coming forward with complaints. He was arrested in November 2016 and accused of sexually assaulting minors from 1998-2005. Following convictions in multiple jurisdictions, Nassar was sentenced to serve a minimum of 100 years in prison.
Stewart's resolution began when she woke her mother at 3 a.m. to tell her what had been happening over two years.
"This is where the details get difficult for me," she wrote. "There are some parts I can't remember about that day. I've heard that's common with trauma — your mind replaces memories with blank spaces. Like a Ctrl+Alt+Delete for anything that hurts too much."
Stewart said that her abuser was picked up by police and confessed. She did not elaborate on what happened to him after that.