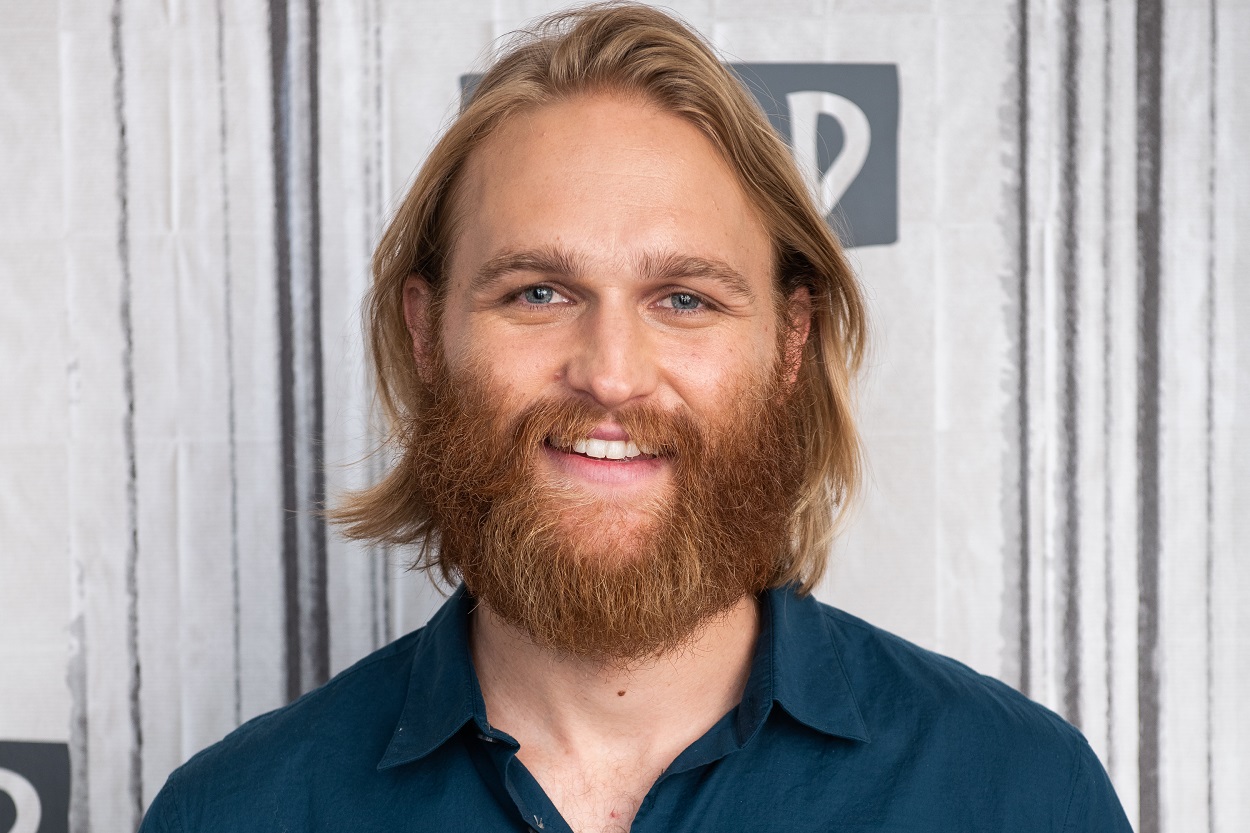 Wyatt Russell, the New Captain America in 'The Falcon and the Winter Soldier,' Saw His Pro Hockey Career End the Same Way His Famous Father's Pro Baseball Career Did
Wyatt Russell saw his accomplished hockey career end the same way in which the baseball career of his father, Kurt Russell, came to a close.
Years before donning the Captain America suit in the highly acclaimed Disney+ series, The Falcon and the Winter Soldier, Wyatt Russell auditioned for a small role as a hockey player in Judd Apatow's 2012 follow-up to Knocked Up, This Is 40, which he nailed. It wasn't a big role by any means — the character was only known as "Flirty Hockey Player" — but it was Russell's biggest to date and likely the easiest audition he'll ever have.
When he brought in Russell to read for the part, Apatow had no real knowledge of his past, perhaps outside of knowing that he's the only son of Hollywood legends Kurt Russell and Goldie Hawn. He simply asked him if he knew anything about hockey, which Wyatt Russell certainly does as he was actually a professional hockey player for years before an injury hindered his career and prompted him to make the full-time jump to Hollywood.
Athlete to actor in the Russell family — sound familiar?
Wyatt Russell comes from good athletic stock
Wyatt Russell certainly isn't the only athlete in his family as both his grandfather, the late Bing Russell, and father, Kurt Russell, played professional baseball in the minor leagues.
Bing Russell actually grew up near the New York Yankees' spring training home in St. Petersburg, Florida, and actually became quite friendly with some of the players, most notably Joe DiMaggio and Lefty Gomez. Bing had always wanted to be an actor but developed a love for baseball due to the time he spent with the Yanks. After graduating from Dartmouth, he played parts of two seasons with the Carrollton Hornets of the Georgia-Alabama League and hit .247 before moving to Hollywood to pursue his acting career.
As for Kurt Russell, while he got involved in acting at a very early age, he also developed a passion for the game of baseball. After starring at Thousand Oaks High School, he had a number of MLB teams interested in him and in 1971, he signed with the Single-A Bend (OR) Rainbows, who were owned by the then-California Angels. The following year, he played for the Walla Walla Islanders in the Northwest League and was then promoted to Double-A in 1973, playing for the El Paso Sun Kings in the Texas League.
Unfortunately, Russell, who played second base, tore the rotator cuff in his right shoulder, his throwing arm, early in the season after a runner slid into him while he was attempting to break up a double play. The injury effectively ended his baseball career, although he did suit up for his father's independent Portland Mavericks in 1977 for one game as a designated hitter.
So as you can see, Wyatt Russell certainly got some athletic genes.
He started playing hockey at the age of four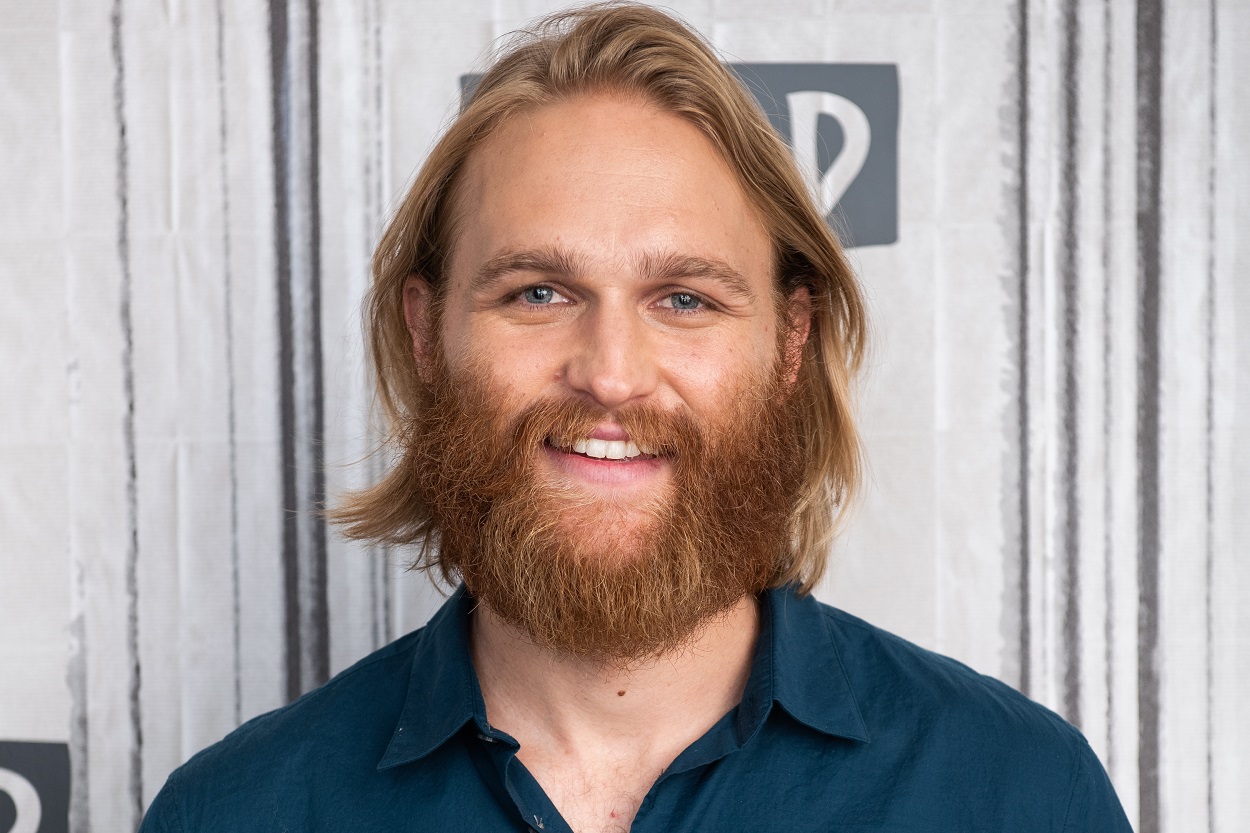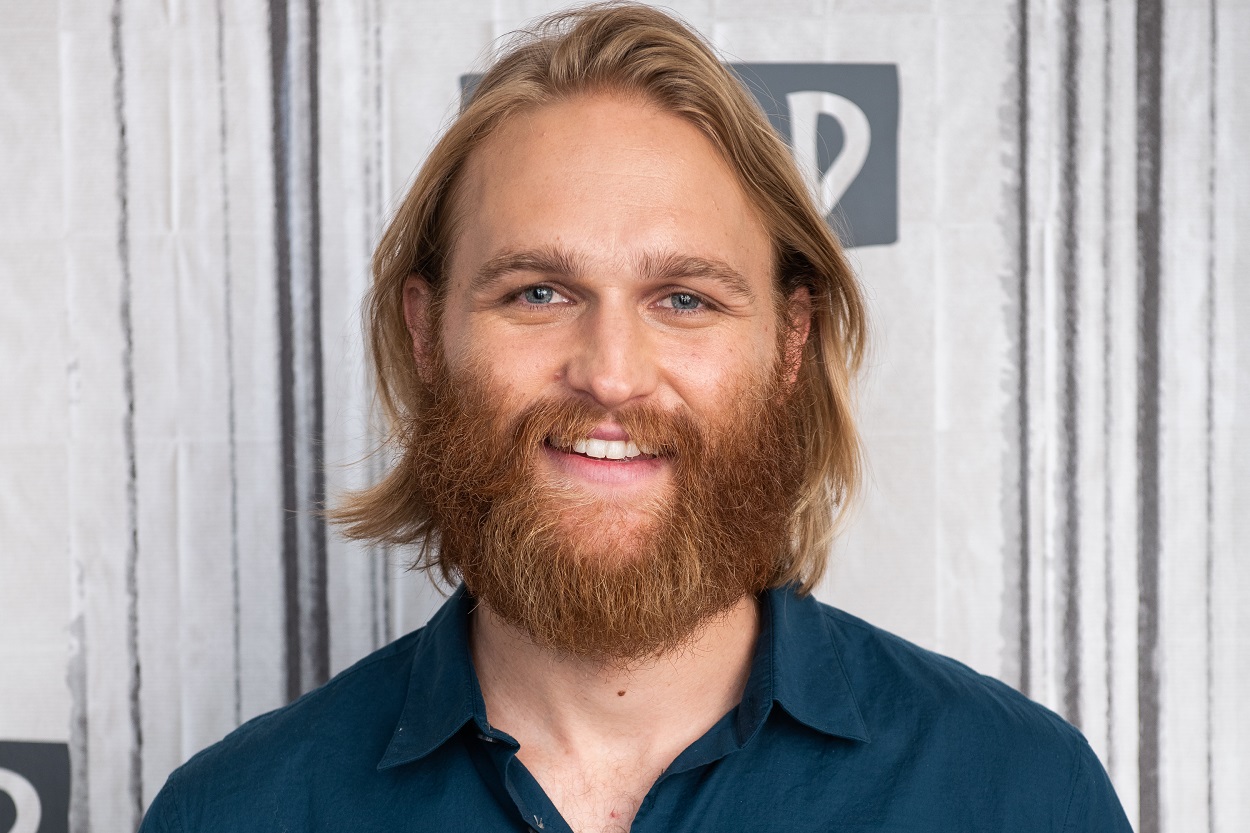 When Wyatt Russell was three years old, Goldie Hawn was shooting a film in Toronto, and Kurt Russell needed something to do with his son. He took him to a local skating rink, and Wyatt was instantly hooked, later saying he "loved the glide" and that the day is his first vivid memory.
Wyatt joined his first hockey league at age four and went on to become one of the best young players in Southern California. When he became eligible for juniors, the Russell family even moved to Vancouver so he could play in the Pacific Junior Hockey League, where, as a goaltender, he helped the Richmond Sockeyes to the 2004 Junior B title.
Russell then went on to play for the Langley Hornets and Coquitlam Express in the British Columbia Hockey League before suiting up for the Brampton Capitals of the Ontario Provincial Junior A Hockey League, with whom he spent parts of two seasons. He also had a brief stint with the Chicago Steel of the USHL, the top junior league in the U.S., and then went on to play college hockey at the University of Alabama-Huntsville.
Wyatt Russell played pro hockey in Europe, but an injury ended his career
Wyatt Russell didn't stay in Huntsville very long as he was eager to start his professional hockey career. There was also some stiff competition at goaltender with the Chargers as he battled future New York Rangers goaltender Cam Talbot in the crease.
Russell left Huntsville after about a year and began his pro career in Germany before joining the Groningen Grizzlies of the Dutch Eredivisie (which translates to Premier League), the highest division in the Netherlands. Unfortunately, just as an injury had ended Kurt Russell's baseball career, Wyatt Russell's hockey career came to an end after he blew out his hip making a routine save. He'd dealt with hip issues before as he was actually born with hip dysplasia. But this particular injury was just too severe to come back from, and that was that.
Soon after recovering, he got his first big acting job, and his career has taken off from there.