You Can Help Brett Favre Pay off His $600,000 Debt $400 at a Time
For a guy who proved time and time again that he knew how to step up in the pocket while quarterbacking the Green Bay Packers, Brett Favre sure is having trouble digging into his pocket to come up with the remainder of the $1.1 million he promised to return to the state of Mississippi.
Favre earned more than $137 million in salary during his NFL career, untold millions more endorsing Wrangler jeans and other products, and currently has a side hustle paying him $400 a pop for a few minutes of work. One might reasonably assume he could pay the outstanding $600,000 debt by reaching into his petty cash drawer.
Brett Favre figures in a Mississippi fraud investigation
Hall of Fame quarterback Brett Favre appeared on his way to extracting himself from a messy situation in May 2020 when he wrote a check for $500,000 to the state of Mississippi. The sum was not quite half the $1.1 million that an auditor for the state determined that Favre collected in welfare funds for work that apparently was never performed.
The broader case, involving several other figures, is the largest public embezzlement scheme in state history, according to some reports, though Favre has not been accused of criminal conduct.
Favre purportedly had entered into an agreement to make appearances on behalf of the Mississippi Community Education Center, and the money came from a fund earmarked to assist needy families. The auditor threw a flag on the play when he could find no evidence that the retired quarterback did meaningful work.
Favre and his agent seem to be at odds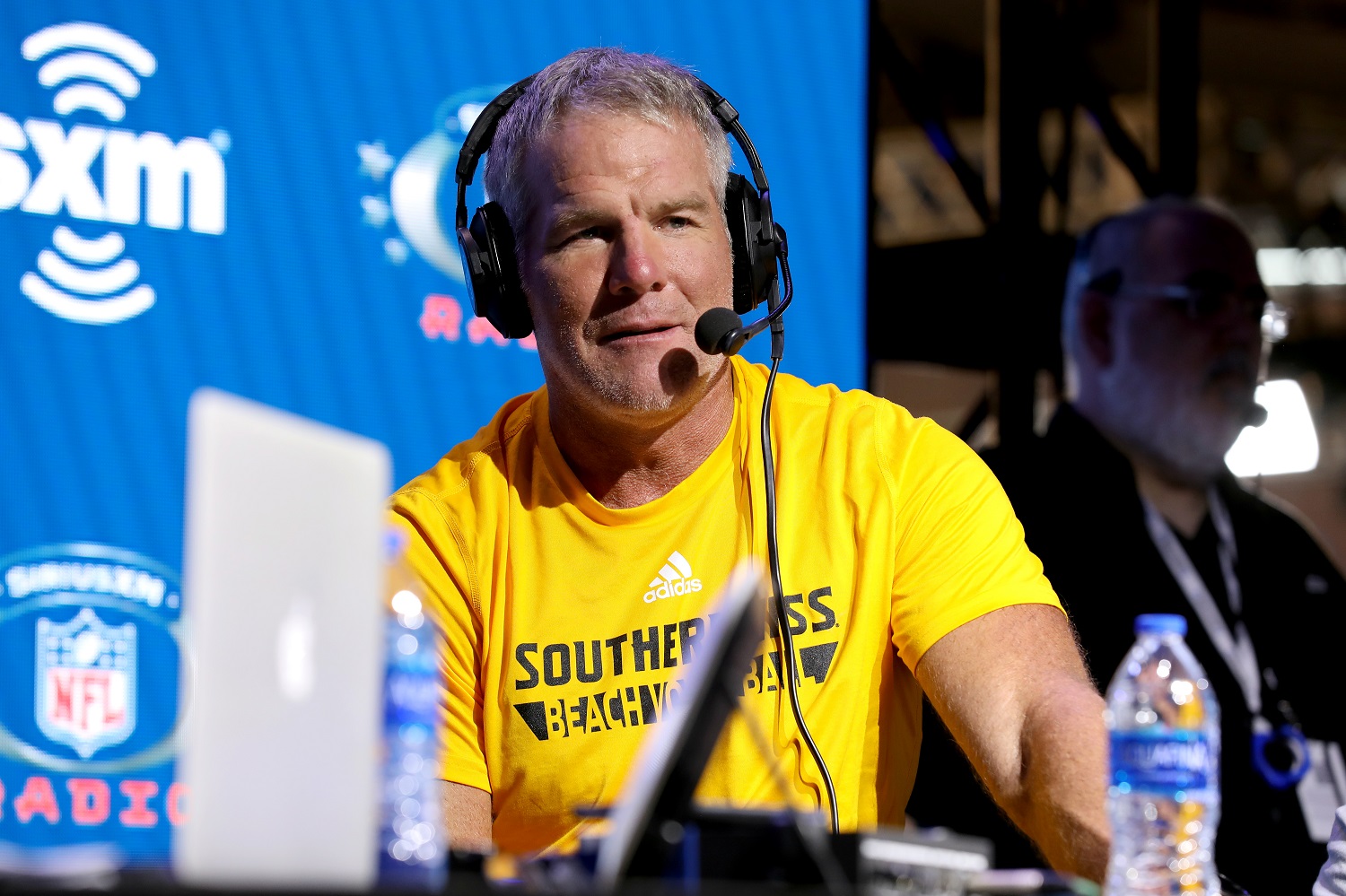 Here we are a year later, and Favre has not repaid the remaining $600,000, according to Mississippi Today. However, the website reported that federal authorities are still investigating and that no one has actually demanded repayment yet. A spokesman for the auditor's office said no other recipients of disputed payments tied to the investigation have voluntarily refunded money.
Favre told Twitter followers last year that he didn't know that the money he received came from a fund to help families. At about that time, he also seemed to indicate that longtime agent Bus Cook work out details of the now-controversial deal.
"My agent is often approached by different products and brands for me to appear in one way or another," Favre wrote in May 2020. "This request was no different, and I did numerous ads for Families First."
Last week, Cook told Mississippi Today that he had "nothing to do with Favre's contract" with the Mississippi Community Education Center.
The former NFL star is on Cameo.com
The Wall Street Journal reported this spring that the startup behind Cameo.com tripled its valuation to $1 billion after raising $100 million in additional capital.
Launched in 2017, the website enables celebrities to sell personalized video messages to fans. The thousands of celebrities include numerous figures from sports. A message from NFL Network reporter Mike Garafolo starts at $40, retired soccer star Mia Hamm charges $125, and New Orleans Saints head coach Sean Payton comes in at $1,000.
The newspaper reported that top earners like Brian Baumgartner from the NBC television show The Office can gross $1 million a year and that the company generated $100 million in sales in 2020.
Favre charges $400 a pop for his custom videos and apparently does a fairly brisk business; there are 632 review links on Favre's profile page, suggesting he has grossed a six-figure sum thus far. However, he created controversy in 2018 by unwittingly fulfilling an order from white supremacists and reciting anti-Semitic language, the paper reported.
Like Sportscasting on Facebook. Follow us on Twitter @sportscasting19.