Zlatan Ibrahimovic Is Worth $190 Million, but He Furnished His Hollywood Home by Shopping Like a College Student
If you're a soccer fan, then it's a safe bet that you know Zlatan Ibrahimovic. During his time on the pitch, the Swedish striker has become a larger-than-life figure; he's an incredible talent, has played for some of the world's biggest clubs, and, for better or worse, is never afraid of speaking his mind. When it comes to buying furniture, though, he apparently has some affordable tastes.
Although Zlatan Ibrahimovic has a net worth of roughly $190 million, he preferred to keep things simple after moving to Los Angeles. Faced with the prospect of furnishing his Hollywood home, the striker did what any Swede—or college student—would do: head to Ikea.
Zlatan Ibrahimovic is one of world soccer's great talents
Part of the joy of sports is watching professional athletes pull off seemingly impossible feats without breaking a sweat. By that measure, Zlatan Ibrahimovic is must-see TV.
Ibra got his start in his native Sweden, playing for his hometown club, Malmo FF. While the team struggled, he did enough to earn himself a transfer, moving to Ajax in 2001; there, he got a chance to shine on a larger European stage.
After that, Ibrahimovic seemed to find a new club every few years. He headed south to Italy, spending time with Juventus and Inter Milan; the striker then moved to Barcelona before returning to Italy as an AC Milan player. He's since suited up for PSG, Manchester United, and the LA Galaxy, before returning to AC Milan in 2019.
No matter where he plays, though, one thing has remained consistent: Ibrahimovic is a true talent and a pure scorer. As of April 13, 2021, he's scored 459 goals for his collective clubs across all competitions; that's an impressive haul, and the big man hasn't slowed down at age 39.
Building up a $190 million net worth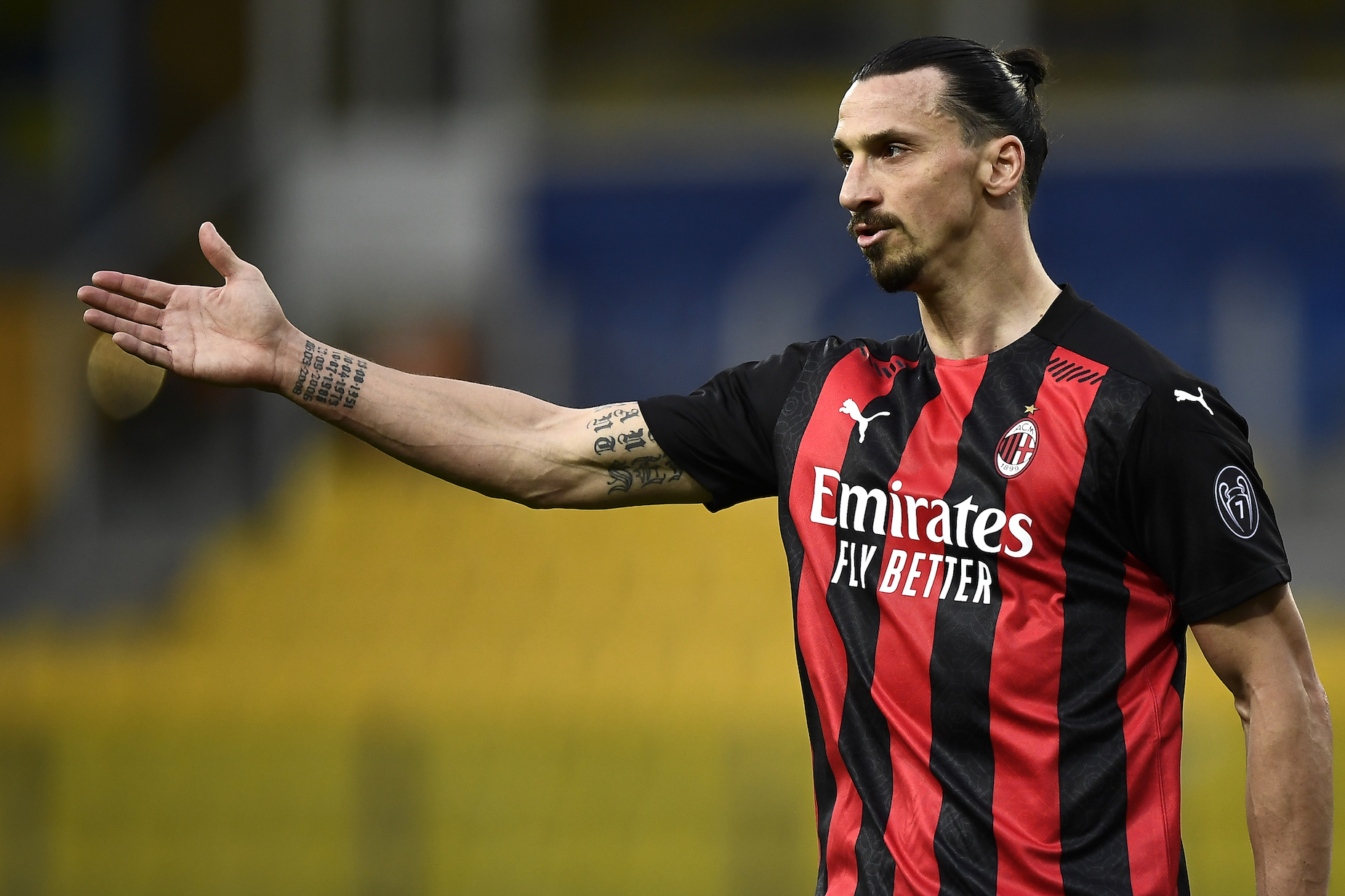 While there's plenty of room to debate about the best way to get there, you ultimately win games by scoring more goals than your opponent. That reality has made Zlatan Ibrahimovic and his scoring touch an incredibly wealthy man.
Although soccer salaries aren't always public knowledge, we do know some details about Zlatan's bottom line. As spelled out by CNBC, the striker earned about $1.4 million per season during his time with the LA Galaxy, thanks to the league's wage cap. When he played for Manchester United, however, he was taking home $27 million per year.
Professional athletes, however, earn money beyond their salary. Ibrahimovic had a lengthy relationship with Nike but parted ways with the company and created his own sportswear brand. He also has his own perfume and launched a mobile game, among other ventures.
In total, CelebrityNetWorth estimates Zlatan Ibrahimovic's fortune at roughly $190 million.
Even with that massive net worth, Zlatan Ibrahimovic still shops at Ikea
With a $190 million net worth, it's easy to imagine Zlatan Ibrahimovic only buying the finest things in life. The star striker, however, isn't above shopping at Ikea.
During his time in California, Ibra appeared on Jimmy Kimmel Live! and explained that he was renting a house rather than buying a home in the Golden state. Finding a place that was already furnished was easier said than done, though.
"[My wife] was like, 'I found a nice house, but it has no furniture," Zlatan explained. "And I'm like, 'Then you go to Ikea, and you get the furniture."
As you might imagine, the real estate broker was surprised that a global superstar would want to furnish his house with things from Ikea. Ibrahimovic, however, didn't bat an eye.
And then the broker goes like, 'Rich people, they don't buy furniture in Ikea.' No, but intelligent people do.

Zlatan Ibrahimovic
And there you have it.
Stats courtesy of FB-Reference