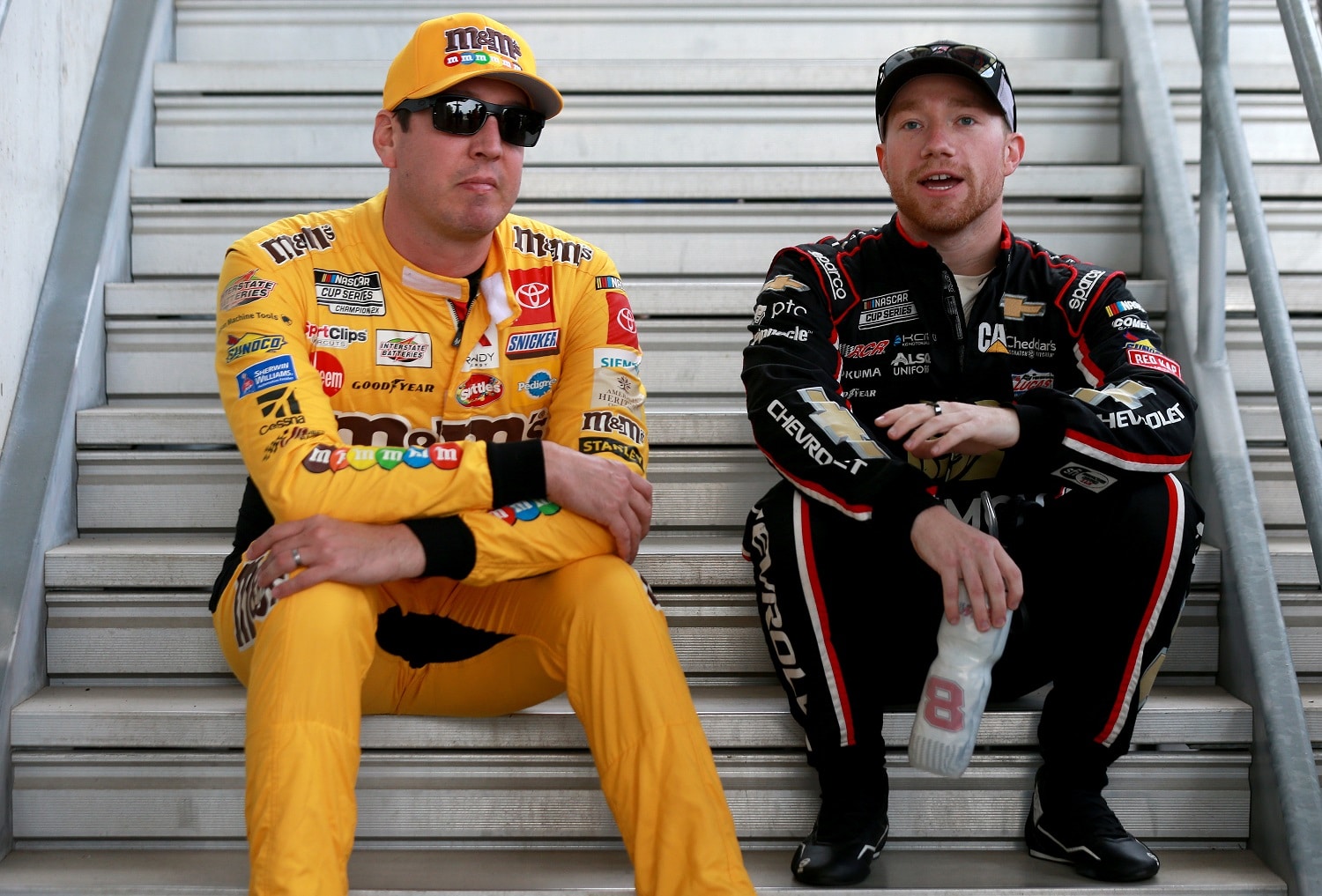 10 Drivers New or on the Move in the 2023 NASCAR Cup Series
Quite a few NASCAR Cup Series teams will show up at the 2003 Busch Light Clash with new drivers.
Teams will squeeze in some work at their respective shops in the final week of 2022, but the NASCAR Cup Series will otherwise be operating in quiet mode until after the holidays. No one wants to make major announcements when the target audience isn't paying attention.
The good news is that allows us to take a snapshot of where everybody and everything stands for 2023, starting with taking inventory of driver changes for the season that kicks off with the Busch Light Clash in Los Angeles on Feb. 5.
Kyle Busch and Tyler Reddick have changed NASCAR Cup Series addresses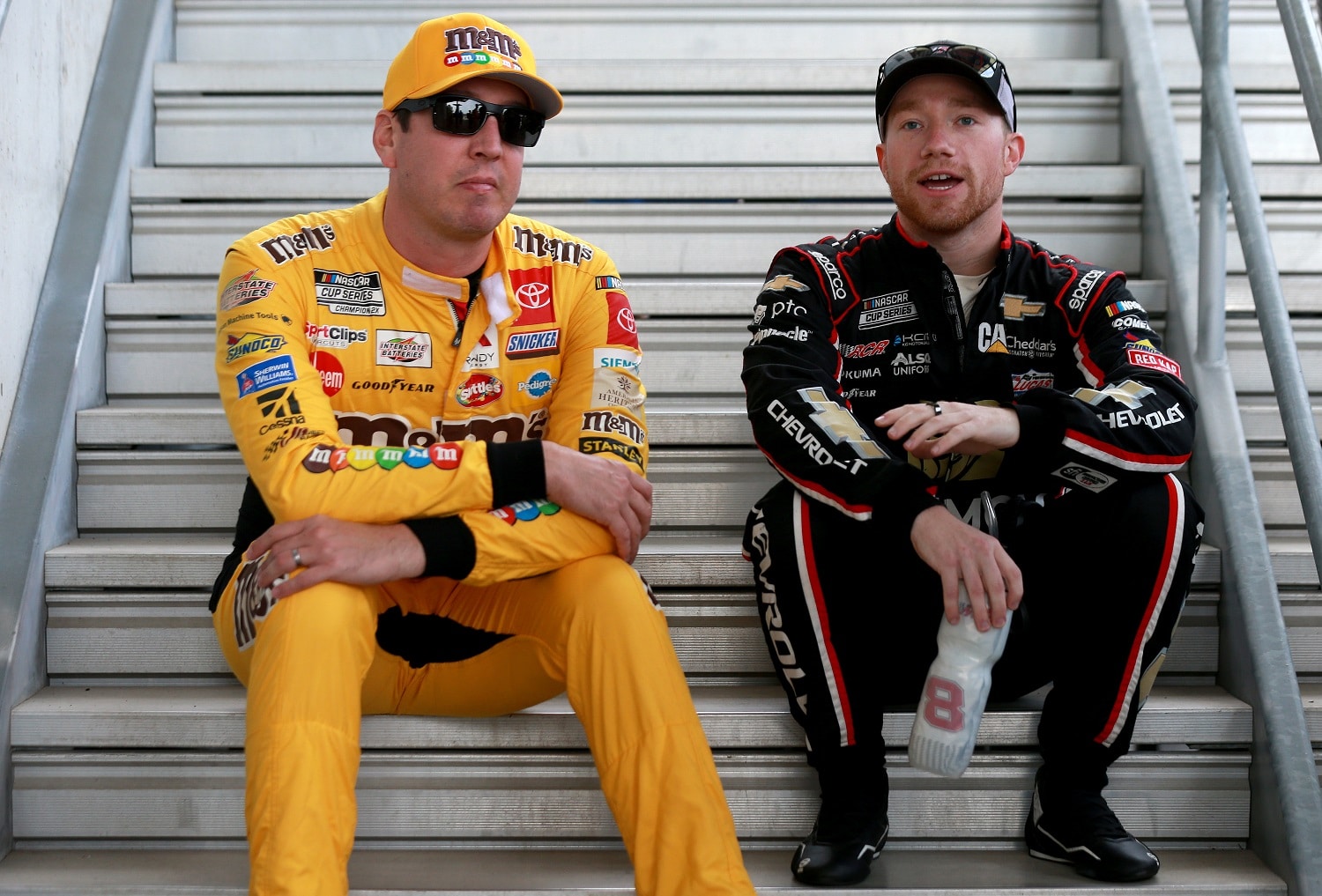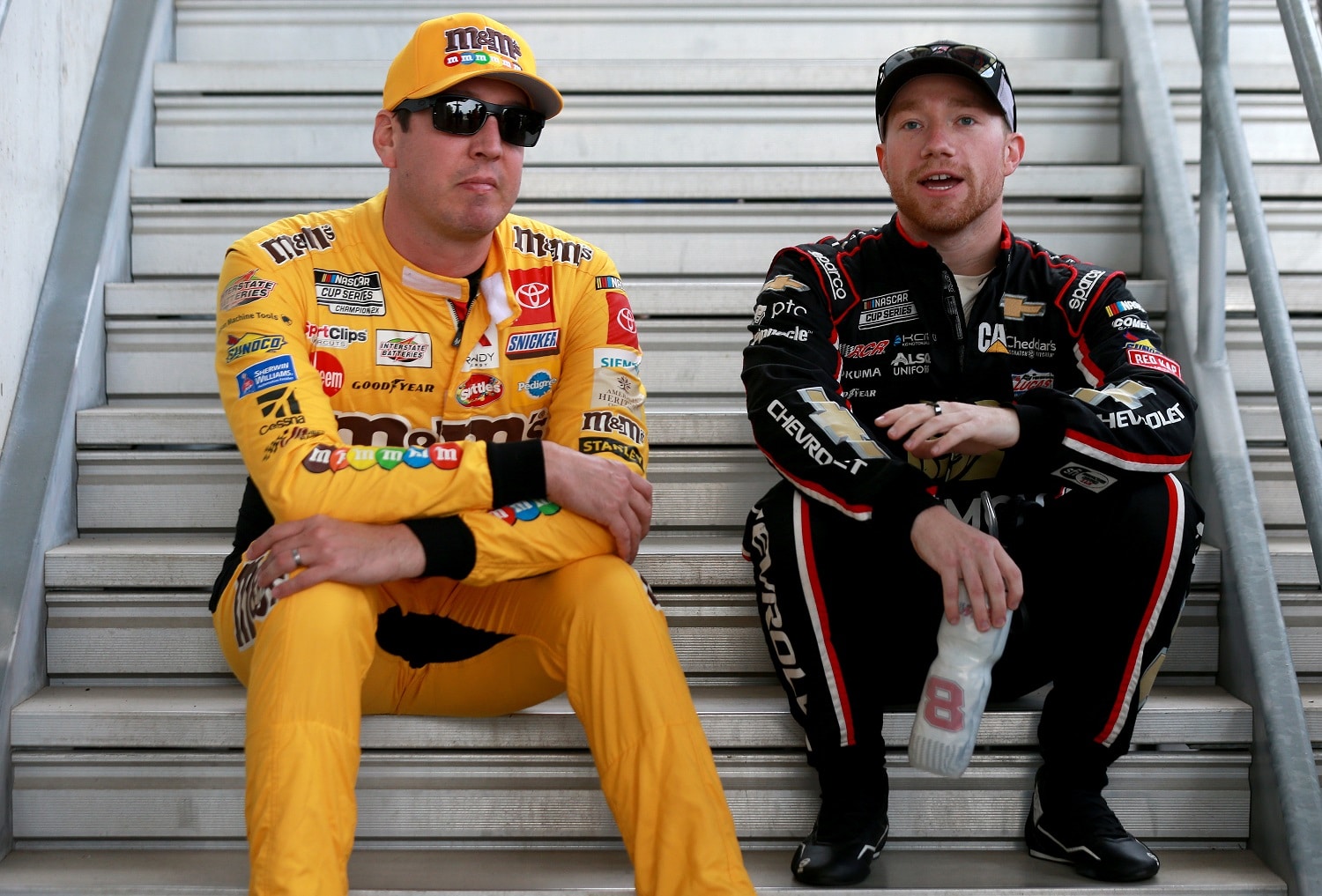 Each had his moments on the track last season, but Kyle Busch and Tyler Reddick made their biggest news off it.
Reddick gave the NASCAR Cup Series a jolt on July 12 with the announcement he was leaving Richard Childress Racing for 23XI Racing. That was stunning in itself, but the fact that the move would not take place until 204 added a level of intrigue since a season and a half of lame-duck status is virtually unheard of in the series.
Ultimately, RCR and 23XI came together on an agreement to let Reddick make his move a year earlier. By that time, Richard Childress had signed Kyle Busch, whose 15-year career at Joe Gibbs Racing was winding down.
Fans can count on the recap of every race next season noting how Reddick and Busch fared as the NASCAR world tries to calculate which team fared better.
One other full-time driver from last season is starting over elsewhere. Ty Dillon, who lost his ride at Petty GMS, joins Spire Motorsports in the No. 77 Chevy.
Noah Gragson and Ty Gibbs are settling in after apprenticeships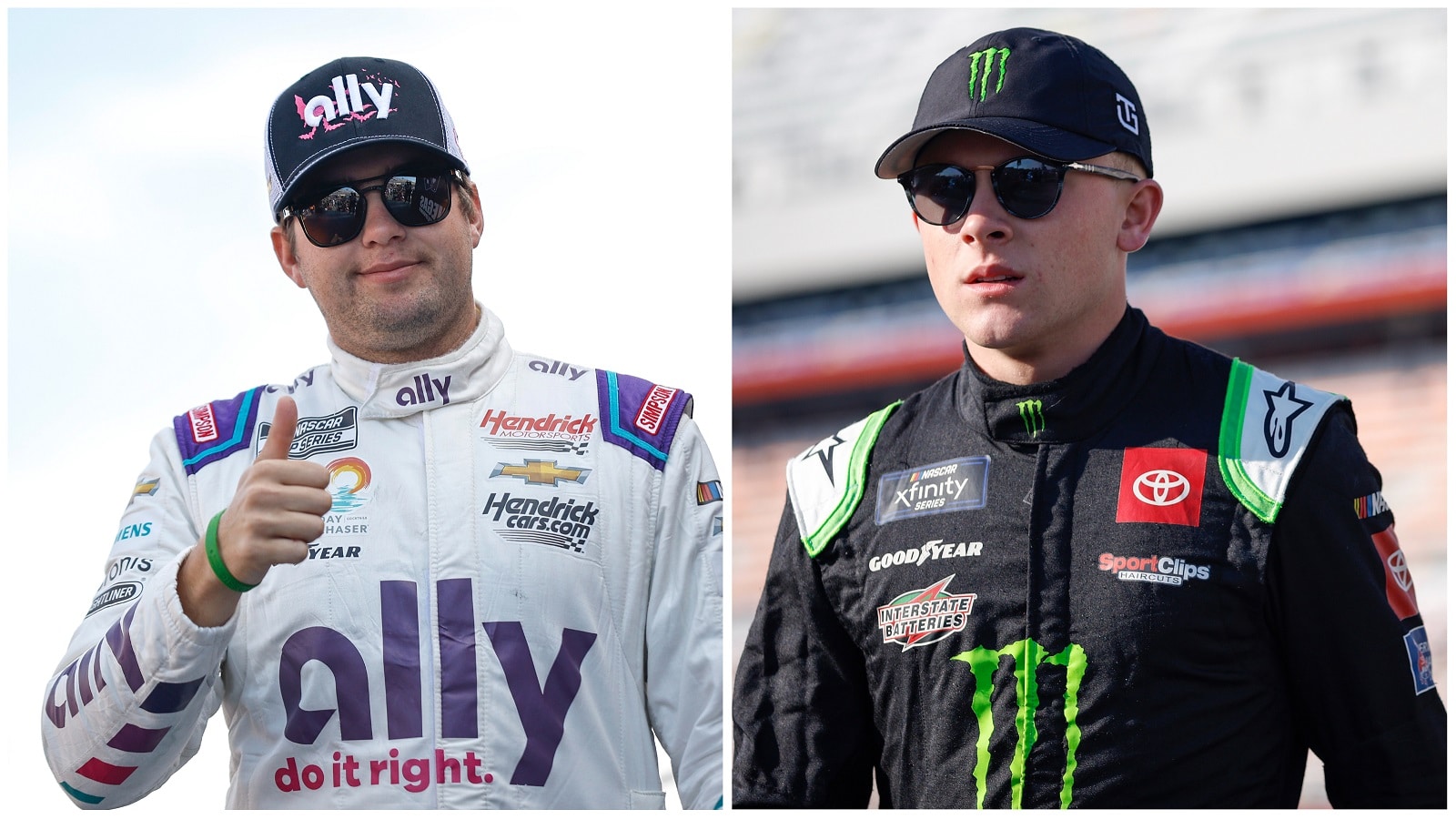 Speaking of drivers whose performances will be compared on a weekly basis, Ty Gibbs and Noah Gragson are about to make their debut as full-time Cup Series drivers, extending a spirited rivalry.
Gibbs fought off Gragson for the 2022 Xfinity Series championship in a season in which they combined for 15 victories and 49 top-10 finishes. The year finished on an acrimonious note as Gragson criticized his rival in the week leading up to Phoenix for costing teammate Brandon Jones his shot at a Championship 4 berth.
They may have moved on from the bad blood, but now they'll be going head-to-head for the Rookie of the Year Award though neither is a Cup Series rookie in the strictest sense of the word.
Gibbs made 15 starts while on loan to 23XI Racing as Kurt Busch dealt with the effects of a concussion after wrecking at Pocono. Meanwhile, Gragson subbed for Alex Bowman for five playoff races after the Hendrick Motorsports driver suffered a concussion. Before that, he logged 13 starts with Kaulig Racing and Beard Motorsports.
Now, Gibbs is full-time at Joe Gibbs Racing, and Gragson will compete for Petty GMS.
AJ Allmendinger and Ryan Preece are full-time NASCAR Cup Series drivers again
AJ Allmendinger made 18 starts last season in Kaulig Racing's No. 16 Chevy as he shared time with Noah Gragson and Daniel Hemric. That brought him up to 394 career starts in the NASCAR Cup Series dating to 2007.
Allmendinger's specialty is road courses, but he scored four top-10 finishes in 12 starts on ovals this season. That was enough for Matt Kaulig and team president Chris Rice to put him back into the Cup Series car full-time for 2023. That qualified as good news for "Dinger" fans and great news for the racing media since interviews with Allmendinger are always lively.
Meanwhile, Ryan Preece is getting his second chance. Preece spent last season as a reserve driver at Stewart-Haas Racing after getting squeezed out when JTG Daugherty downsized. With co-owner Tony Stewart calling the shots, Preece is moving into the SHR Cup Series lineup as the replacement for Cole Custer.
Three others have been booked for limited engagements
NASCAR fans can expect as many as a dozen part-timers to make appearances in the 2023 NASCAR Cup Series, primarily on superspeedways and road courses. Most will be guys who only dabble in NASCAR occasionally and aren't household names. However, there are three notable exceptions:
Jimmie Johnson is back after two years in IndyCar, though primarily in the role of minority owner at Petty GMS. Johnson will get behind the wheel a limited number of times, beginning with qualifying for the Daytona 500.
Front Row Motorsports is entering reigning Craftsman Truck Series champion Zane Smith in some Cup Series races.
Austin Hill is taking Noah Gragson's role as the driver for tiny Beard Motorsports, which is expanding its schedule to six races.
Got a question or observation about racing? Sportscasting's John Moriello does a mailbag column each Friday. Write to him at [email protected].