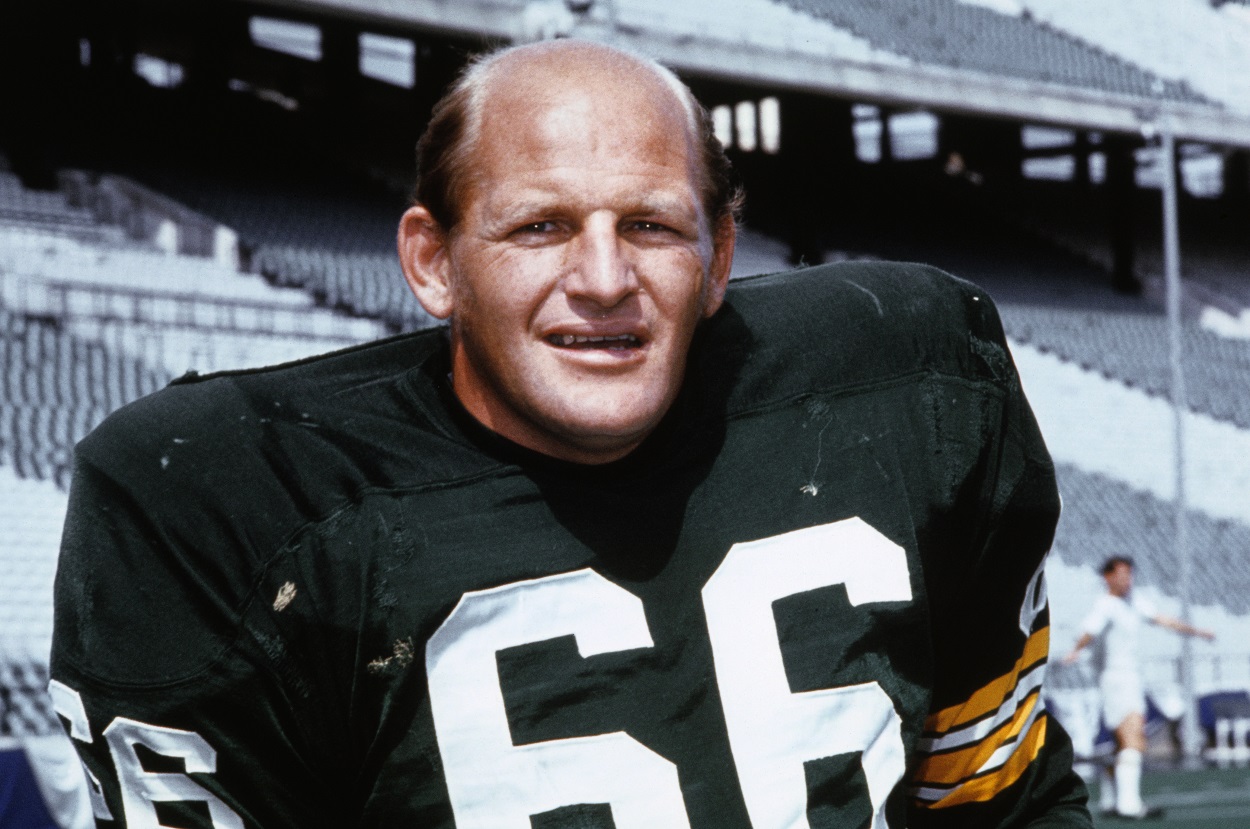 The 101 Greatest NFL Players by Uniform Number: 60-69
In the seventh piece of a 10-part series, we name the best NFL players to wear jersey Nos. 60-69.
Welcome to the seventh installment of Sportscasting's 10-part series, "The 101 Greatest NFL Players by Uniform Number."
What we're doing here is quite simple for those who haven't followed along since we started this thing. As there have been 101 different numbers used (0, 00, 1-99) since the inception of the NFL more than a century ago, we're naming the best player to wear each. Easy enough, right?
If you need to catch up or want a reminder on the players we've chosen from 00-59, here you go:
We continue this week with Nos. 60-69. While this won't be the sexiest portion of the list for some, as it features quite a few offensive linemen, it still obviously contains some of the greatest players in NFL history.
No. 60: Chuck Bednarik
The last true two-way player in the NFL, Chuck Bednarik kicks off this latest edition of the list at No. 60. Taken with the first overall pick in the 1949 NFL draft by the Philadelphia Eagles, with whom he spent his entire 14-year career, the Pennsylvania native played both center and linebacker and excelled at both positions.
A two-time NFL champion, Bednarik was also an eight-time Pro Bowler, a 10-time All-Pro selection, and his hit on Frank Gifford in 1960, which knocked Gifford out of action for a year and a half, is one of the most famous tackles in NFL history.
No. 61: Bill George
Hall of Famer Bill George, who played 14 of his 15 NFL seasons with the Chicago Bears (he finished his career with the Los Angeles Rams), began his professional career as a nose guard but is best known for being one of the first true middle linebackers of all time. He also made 14 extra points and four field goals.
George was a one-time NFL champion, an eight-time Pro Bowler, and an eight-time First-Team All-Pro selection.
No. 62: Jim Langer
Regarded as one of the best centers in NFL history, Jim Langer, who played 10 seasons with the Miami Dolphins and two seasons with the Minnesota Vikings, is our choice at No. 62.
One of just five Dolphins players to be inducted into the Pro Football Hall of Fame in their first year of eligibility, Langer won back-to-back Super Bowls and played every down during Miami's undefeated 1972 season. He was a six-time Pro Bowler and a six-time All-Pro selection.
No. 63: Gene Upshaw
No. 63 was a tough call. We seriously considered Hall of Fame linebacker Willie Lanier for this slot but ultimately decided on legendary Oakland Raiders offensive guard Gene Upshaw.
Still the only player in NFL history to reach the Super Bowl in three different decades with the same team, the two-time champion was a six-time Pro Bowler and an eight-time All-Pro selection.
No. 64: Randall McDaniel
We looked at a few options for No. 64, including longtime Green Bay Packers offensive lineman Jerry Kramer, but we chose legendary Minnesota Vikings left guard Randall McDaniel instead.
Taken with the 19th pick in the 1988 NFL draft out of Arizona State, McDaniel played 14 NFL seasons, a dozen in Minnesota and two with the Tampa Bay Buccaneers. He was selected to 12 consecutive Pro Bowls, tying an NFL record, was a nine-time First-Team All-Pro selection, and missed just two games his entire career.
No. 65: Gary Zimmerman
No. 65 was the toughest call on this particular portion of our list. We took hard looks at Tom Mack and Elvin Bethea, but in the end, we gave the nod to Hall of Fame offensive tackle Gary Zimmerman, who played two seasons in the USFL out of Oregon before playing a dozen NFL seasons with the Minnesota Vikings and Denver Broncos.
In those dozen seasons, Zimmerman was a seven-time Pro Bowler, an eight-time All-Pro selection, and closed out his career by helping the Broncos to a win in Super Bowl 32.
No. 66: Ray Nitschke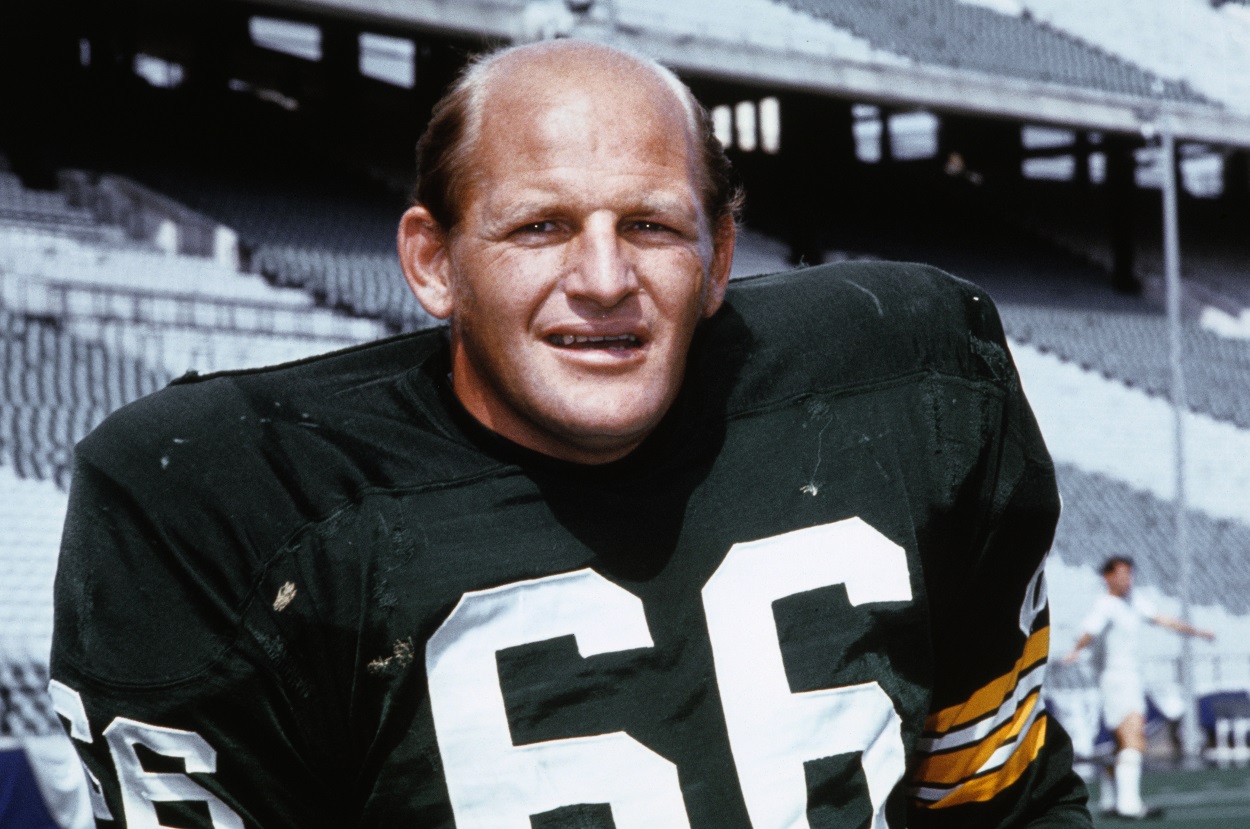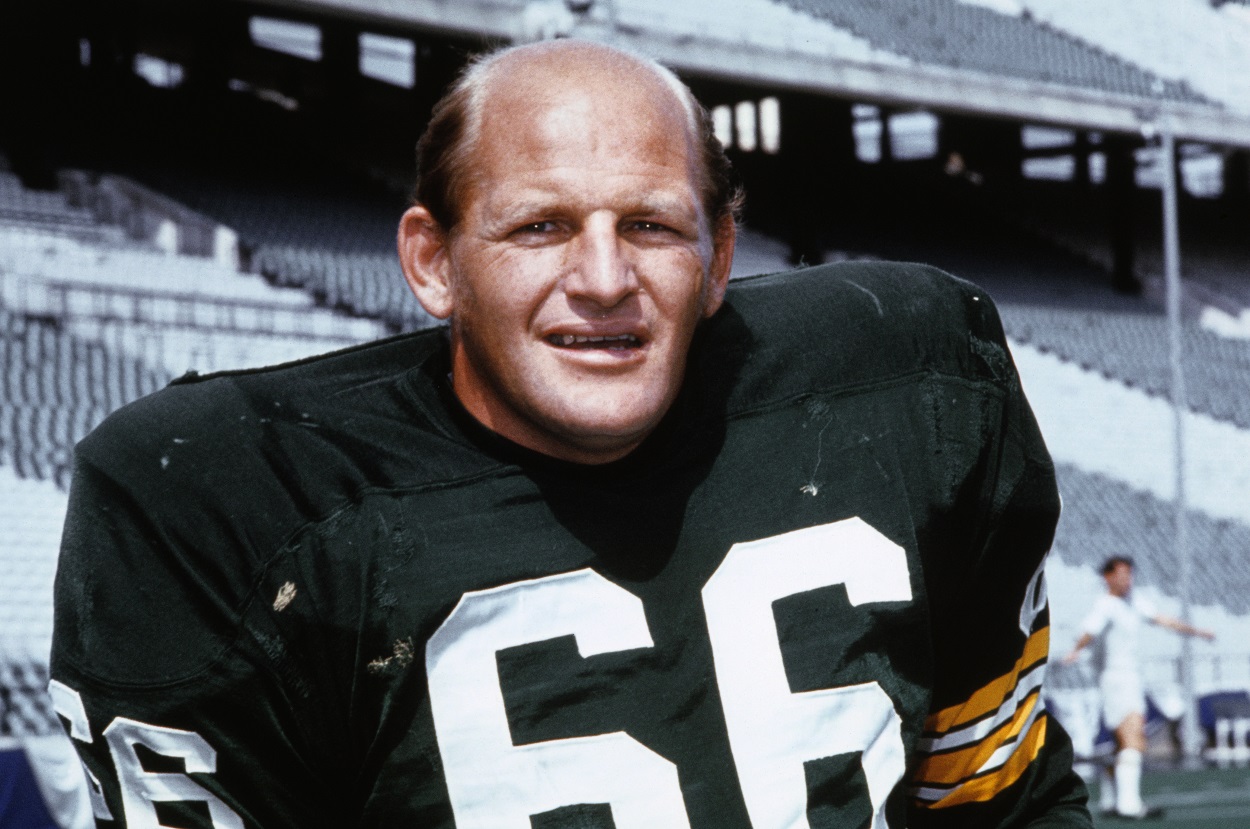 One of the hardest-hitting players of his era, legendary Green Bay Packers linebacker Ray Nitschke is our choice at No. 66. A third-round pick out of the University of Illinois in 1958, Nitschke spent his entire 15-year NFL career in Green Bay and helped the Packers to five NFL championships and victories in the first two Super Bowls. He was the only linebacker selected to both the 50th and 75th NFL Anniversary All-Time Teams.
No. 67: Bob Kuechenberg
The second offensive lineman on this list to play for the Miami Dolphins during their perfect season, Bob Kuechenberg, is our choice at No. 67.
Kuechenberg, who played both offensive and defensive line at Notre Dame, was taken in the fourth round of the 1969 NFL draft by the Philadelphia Eagles but never played a down for the franchise as he chose to play one season with the Chicago Owls of the Continental Football League. He then signed with the Dolphins as a free agent in 1970.
Kuechenberg played all 14 years of his NFL career in Miami and was a two-time Super Bowl champion, a six-time Pro Bowler, and a three-time All-Pro selection.
No. 68: Will Shields
One of just four Hall of Famers to ever wear the number, longtime Kansas City Chiefs right guard Will Shields is our choice at No. 68. Taken by KC in the third round of the 1993 NFL draft out of Nebraska, Shields started 223 games for the Chiefs over 14 seasons, a franchise record, and missed just one game his entire career. Voted the 2003 Walter Payton Man of the Year, he was also a 12-time Pro Bowler and a seven-time All-Pro selection.
No. 69: Jared Allen
We close out this edition with our choice at No. 69, defensive end Jared Allen, who played 12 seasons with the Kansas City Chiefs, Minnesota Vikings, Chicago Bears, and Carolina Panthers.
Tied for the all-time NFL lead with four safety scores, Allen was a five-time Pro Bowler, a four-time All-Pro selection, and a two-time sacks leader. He's currently tied for 16th on the all-time sacks list with 136.
Stats courtesy of Pro Football Reference
Like Sportscasting on Facebook. Follow us on Twitter @sportscasting19 and subscribe to our YouTube channel.