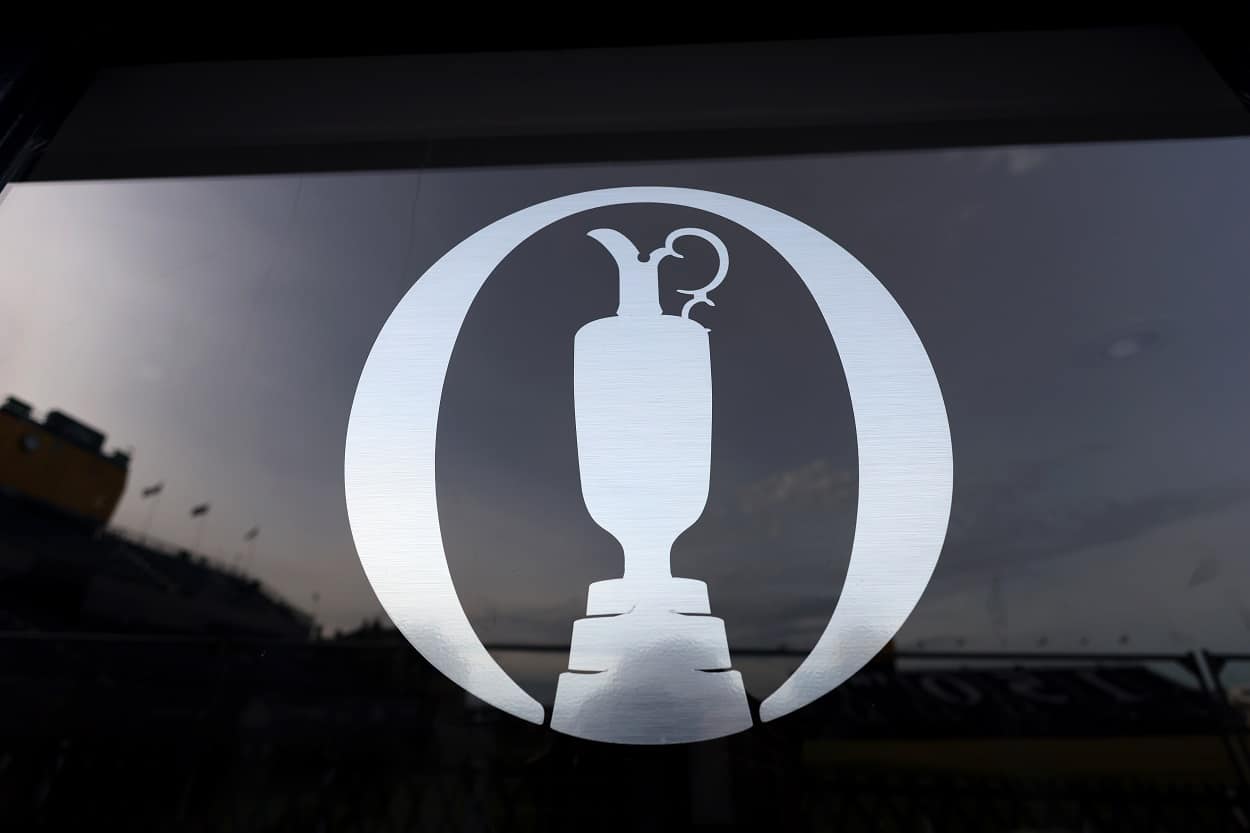 2022 Open Championship Preview & Predictions: The Winner at St. Andrews Will Come From One of These Five Groups
Previews and predictions for the 2022 Open Championship at the Old Course at St. Andrews.
At long last, The Open Championship has returned to historic St. Andrews for a landmark anniversary as golf's oldest major championship celebrates its 150th edition. And what an edition the 2022 Open Championship will be as a plethora of intriguing storylines surround the Old Course this week.
As it was last month at the U.S. Open, the PGA Tour/DP World Tour vs. LIV Golf storyline is a big topic as the Saudi sellouts are in Scotland this week as the R&A allowed those who'd already qualified to tee it up.
But you won't see anyone from the LIV Golf roster on this list. Now, that's not me being petty because I don't like LIV Golf. And I make no secret of the fact that I'm not a fan of that organization. It's honestly because I don't think any of the LIV guys in the field this week can win. It's as simple as that. But I'd be lying if I didn't say I'd love to be the sign carrier for the Thursday-Friday grouping that includes Bryson DeChambeau and John Daly.
But I digress.
Another big storyline this week is obviously the return of Tiger Woods, who's won two of his three Claret Jugs at St. Andrews. And while not a true contender this week in my eyes, the 15-time major champ does make this list, but only because of who he's playing with on Thursday and Friday.
Can Will Zalatoris finally break through after coming so close to his first major this year? Can Rory McIlroy end his drought? Will Collin Morikawa become the first back-to-back winner at The Open in 14 years? So many things to discuss.
One person you surprisingly won't see on this list is Scottie Scheffler. It's not that I think the world No. 1 can't contend, as he finished tied for eighth last year in his debut appearance. I'm just not sold on the overall strength of his grouping the first two rounds, which includes Tyrell Hatton and Joaquin Niemann. So you can save the yelling at your screen on that one.
But let's look at the five groups from which I think the winner of the 2022 Open Championship will emerge.
Collin Morikawa, Rory McIlroy, Xander Schauffele
We begin with the reigning champ, Collin Morikawa, who shot 67-64-68-66 a year ago at Royal St. George's to claim his second major title, beating 2017 winner Jordan Spieth by two. The 25-year-old hasn't played his best golf lately, missing the cut in two of his last three tournaments, but tied for fifth at the U.S. Open last month.
Morikawa has finished in the top five in five of the last six majors, and that doesn't include his win at the 2020 PGA Championship. He shows up for big tournaments and will be in the mix at the 2022 Open Championship.
Rory McIlroy, the winner of the 2014 Open Championship, missed out on this tournament the last time it was played at St. Andrews due to injury. So he'll be chomping at the bit to get a piece of St. Andrews to end his major championship drought, a drought that goes back eight years and 29 starts.
McIlroy has finished eighth or better in the three majors this year, and there's no reason why he shouldn't contend again this week. Rory finished tied for third at St. Andrews in 2010.
Nobody is coming to the 2022 Open Championship hotter than Xander Schauffele. The world's fifth-ranked player won his last two official starts, the Travelers Championship and the Scottish Open, and also won the star-studded JP McManus Pro-Am last week. The reigning Olympic gold medalist is a strong choice at St. Andrews.
Shane Lowry, Justin Thomas, Viktor Hovland
Shane Lowry obviously knows how to win The Open Championship, having done so in 2019 at Royal Portrush. And he tied for 12th at Royal St. George's last year. However, the Irishman missed the cut at St. Andrews in 2015, shooting 73-72 to miss the weekend by a stroke. He's finished in the top 10 in two of his last three starts but has been a bit up-and-down in the majors this year.
Lowry tied for third at The Masters, tied for 23rd at the PGA Championship, but then missed the cut at the U.S. Open. So we'll see which guy shows up.
Simply put, Justin Thomas has not played well at The Open Championship throughout his young career. His only decent performance was a tie for 11th at Royal Portrush. Outside of that, however, he's tied for 53rd, tied for 40th, and missed two cuts. JT better hope those tips he's getting from Tiger on St. Andrews pay off early, or he could be headed home.
The 2022 Open Championship marks just the second appearance in this tourney for Viktor Hovland. The 24-year-old Norweigan made his debut a year ago and played well, tying for 12th. The world No. 9 hasn't played his best golf as of late, missing the cut in his last two starts at the U.S. Open and Scottish Open.
Geez, why'd I pick this group again? Maybe I should've gone with Scheffler's.
Will Zalatoris, Hideki Matsuyama, Tony Finau
I didn't care who Will Zalatoris was grouped with for the first two rounds of the 2022 Open Championship. He was making this list no matter what. Outside of actually winning one, the 25-year-old has been a major machine.
After tying for sixth at The Masters, Zalatoris finished second at the PGA Championship, losing a playoff to Justin Thomas, and missed out on a playoff by inches at the U.S. Open, losing out to Matt Fitzpatrick. Willy Z has finished eighth or better in six of his nine major championship starts. And that includes his withdrawal from The Open Championship last year after injuring himself in the first round.
World No. 14 Hideki Matsuyama has been all over the place in his last three starts. He was disqualified at the Memorial due to a white substance on the face of his 3-wood, which officials called "excessive" as it seemingly helped his setup. But he came back strong with a solo fourth at the U.S. Open. This past week, however, he missed the cut at the Scottish Open.
Matsuyama's best finish at The Open Championship was a tie for sixth in his debut at Muirfield. He tied for 18th at St. Andrews in 2015.
Rounding out this fun trio is Tony Finau, who's still searching for that first major championship victory. Outside of his missed cut at the U.S. Open, the world's 17th-ranked player has been playing solid golf lately.
After tying for fourth at the Charles Schwab Challenge, he was the sole runner-up at the RBC Canadian Open, losing by two strokes to Rory McIlroy on an exciting Sunday at St. George's. Finau tied for 13th in his most recent start at the Travelers Championship. He's finished in the top 15 in each of his last three starts in The Open Championship, including a solo third at Royal Portrush.
Tiger Woods, Matt Fitzpatrick, Max Homa
Would it be great to see Tiger Woods win a fourth Open Championship? Sure. Is that going to happen? Probably not. The fact that Tiger is in the field for this historic anniversary is good enough for me. If he actually contends at St. Andrews, that's just a nice bonus for the game of golf.
Woods has had some great moments on this golf course, including that epic eight-stroke romp during his run to the "Tiger Slam." But it will take something exceptional for him to win that fourth Claret Jug. We'll just have to see how his body holds up.
We certainly couldn't leave out the last man to win a major championship, could we? That man, of course, is Matt Fitzpatrick, who finally broke through for his first PGA Tour win and major victory last month at the U.S. Open.
The 27-year-old Englishman held off Will Zalatoris and Scottie Scheffler for a one-stroke victory at The Country Club in Brookline, Massachusetts, hitting the fairway bunker shot of his life on the 72nd hole. Fitzpatrick was the low amateur at the 2013 Open Championship and is coming off a tie for sixth at the Scottish Open.
Max Homa has never finished inside the top 10 in a major championship in a dozen starts, but I like him at St. Andrews for some reason. He's made 12 consecutive cuts, including his win at the Wells Fargo Championship in May, and was one of only 23 players to break par at the Scottish Open, where he tied for 16th.
And I genuinely think the world No. 19 will feed off the energy of playing alongside Tiger on Thursday and Friday. There will be massive crowds following this group, and this is Homa's chance to shine.
Jordan Spieth, Jon Rahm, Harold Varner III
The last time The Open Championship was played at St. Andrews, Jordan Spieth was attempting to win his third straight major championship and came up just short. Shooting 67-72-66-69, he finished one stroke out of a three-man playoff, which Zach Johnson ultimately won. So Spieth knows his way around the Old Course.
And he knows how to win this golf tournament. His last major win was at The Open Championship in 2017 at Royal Birkdale. As mentioned, he was the runner-up a year ago at Royal St. George's, losing by two to Collin Morikawa.
It's been a bit of an up-and-down year for Jon Rahm. But the world No. 3 has yet to miss a cut in 14 starts in 2022, which includes a win at the Mexico Open.
After struggling a bit in his first three starts at The Open Championship (T59, T44, missed cut), he's played well in his last two outings. The Spaniard finished 11th at Royal Portrush in 2019 and tied for third a year ago. However, he's coming off his worst finish of the year, a tie for 55th at the Scottish Open. But I expect him to contend at St. Andrews, for sure.
This is a big showcase for Harold Varner III, who's had a solid season and has jumped 56 spots in the world rankings since the end of last year. Currently the 38th-ranked player in the world, the 31-year-old is making just his third appearance at The Open Championship.
Varner tied for 66th at Royal Troon in 2016 and missed the cut last year at Royal St. George's. So this hasn't been his favorite event. But that also means he's got something to prove. And the year's final major is certainly a nice place to make a statement.
And the winner of the 2022 Open Championship at St. Andrews is…
Rory McIlroy.
Like you didn't know this was coming. I told you last month ahead of the U.S. Open that this was coming. To quote myself: "Rory is right there on the cusp of adding a fifth major, and I'm sticking with him. And, spoiler alert, I probably will next month at The Open Championship as well, no matter what happens at Brookline."
And I truly still believe he's right there on the cusp. Because he really freaking is. So I don't care that I've picked him for the previous three majors this year, and he hasn't won. I'm rolling with him again.
As mentioned, he tied for third at St. Andrews back in 2010. And just think about how much stronger he is now than he was then. You know how Tiger used to wreck the Old Course? Rory can put on that type of performance this week. Yeah, I said it. The issue is that there's always that one round that trips him up.
But if he can finally play his best golf for 72 holes, not just 54 or 63, I genuinely believe McIlroy can break the all-time scoring record in a major championship this week. The weather will have to cooperate, of course, but that's what I think of how he's playing right now.
But this is his last chance with me. If he doesn't win here, I'm not picking him to win The Masters next year. Okay, that might be a lie. But maybe he'll start winning these majors if I stop picking him, right? However, that experiment will have to wait.
Rory McIlroy wins the 2022 Open Championship. Book it.
Stats courtesy of PGATour.com, Official World Golf Ranking
Like Sportscasting on Facebook. Follow us on Twitter @sportscasting19 and subscribe to our YouTube channel.