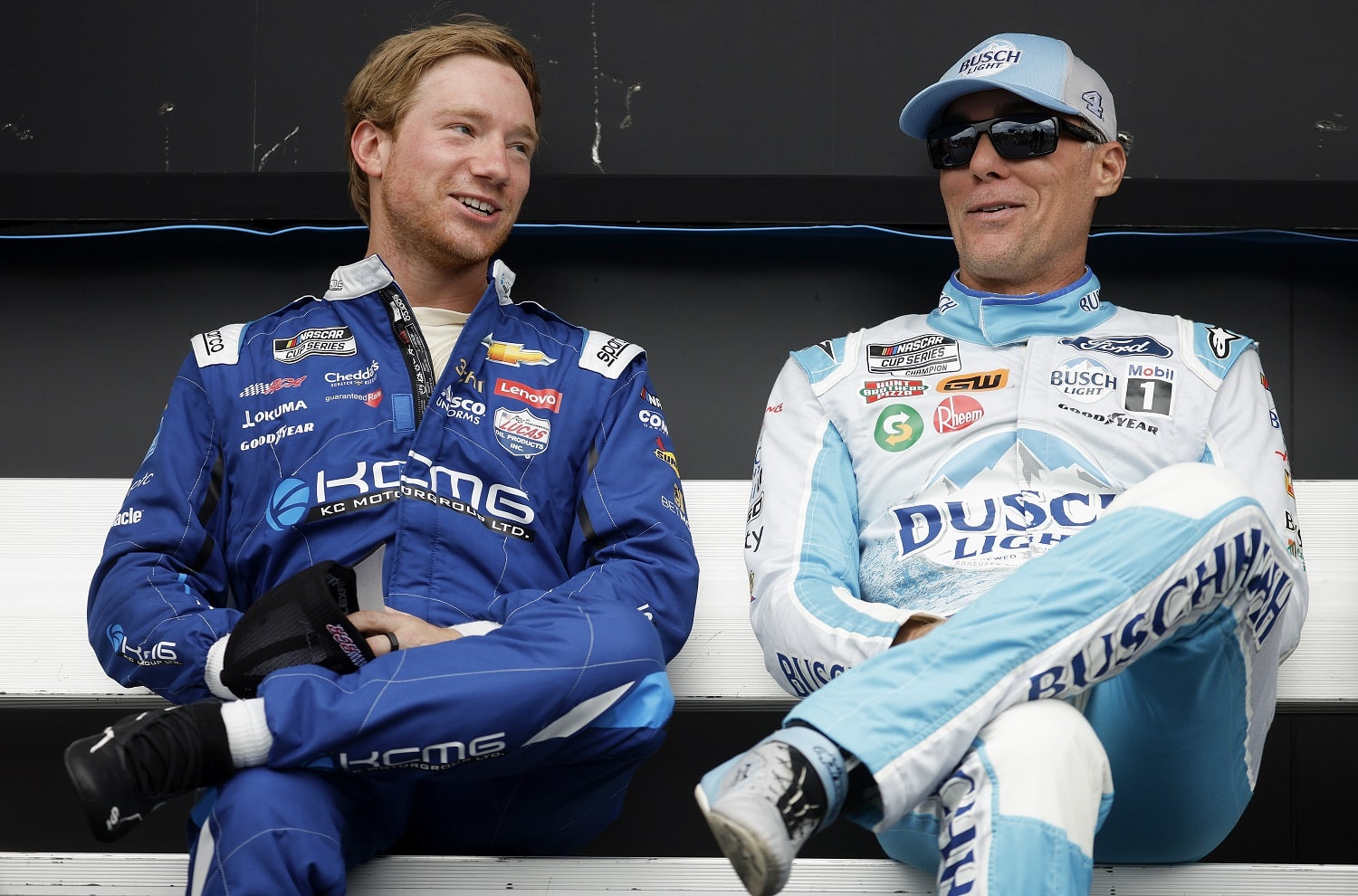 Which 3 Drivers Will Join Kevin Harvick on the Sidelines of the Cup Series Playoffs After Bristol?
The Cup Series playoff field shrinks from 16 to 12 after the checkered flag comes down Saturday at Bristol. We know which four drivers will miss the cut.
OK, so the headline could turn into a cold take. After all, Kevin Harvick has won three times on the Bristol pavement, including as recently as 2020. In fact, he's been a top-five driver there five times in his last 12 starts.
But Harvick's only realistic way into the second phase of the NASCAR Cup Series playoffs is to win. That's what happens when your last three races have ended with DNFs. So, we're going with him being among the four whose Championship 4 hopes end at The World's Fastest Half Mile.
Who else won't transfer into the round of 12 Saturday night?
Chase Briscoe really needs an elusive top-10 finish
Chase Briscoe comes to town 15th in points and nine below the cut line. My preview before the playoff opener at Darlington projected Briscoe as one of the first four out because he's never placed in the top 10 at any of the first three playoff tracks.
That string remains intact. In fact, he's also finished in the double-digits in his last 14 races this season in the No. 14 Ford. On top of that, he has finished worse than he's qualified six consecutive weeks.
At a minimum, Briscoe needs a top-10 finish and some stage points on Saturday. But Kyle Busch, who also starts below the cut line, is seven points ahead of him and at least twice as likely to finish in the top 10.
Austin Dillon has been hanging tough in a close battle
Richard Childress Racing veteran Austin Dillon started the playoffs as the last seed, though just four points in back of Chase Briscoe for 12th place. He's been hanging tough with finishes of 17th at Darlington and 14th at Kansas, which leaves him just three points behind Tyler Reddick and Austin Cindric for that crucial 12th spot.
The concern here is that he never qualifies inside the top 10, the short tracks have made passing challenging for Next Gen cars, and Dillon generally does not compete well for stage points anyway.
Dillon really needs someone a few spots ahead of him to screw up, which brings us to …
Tyler Reddick's bad week can still get worse in the Cup Series playoffs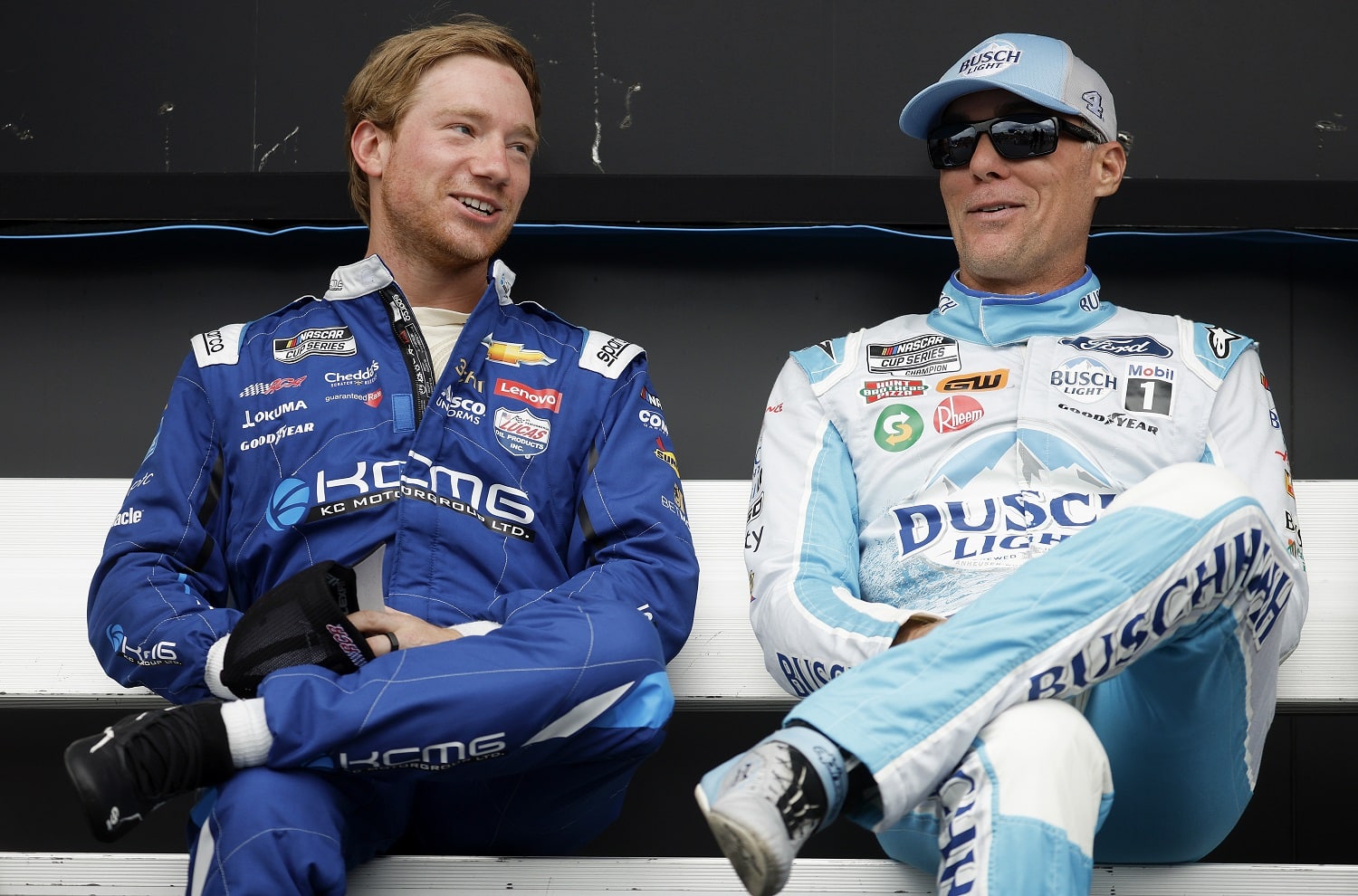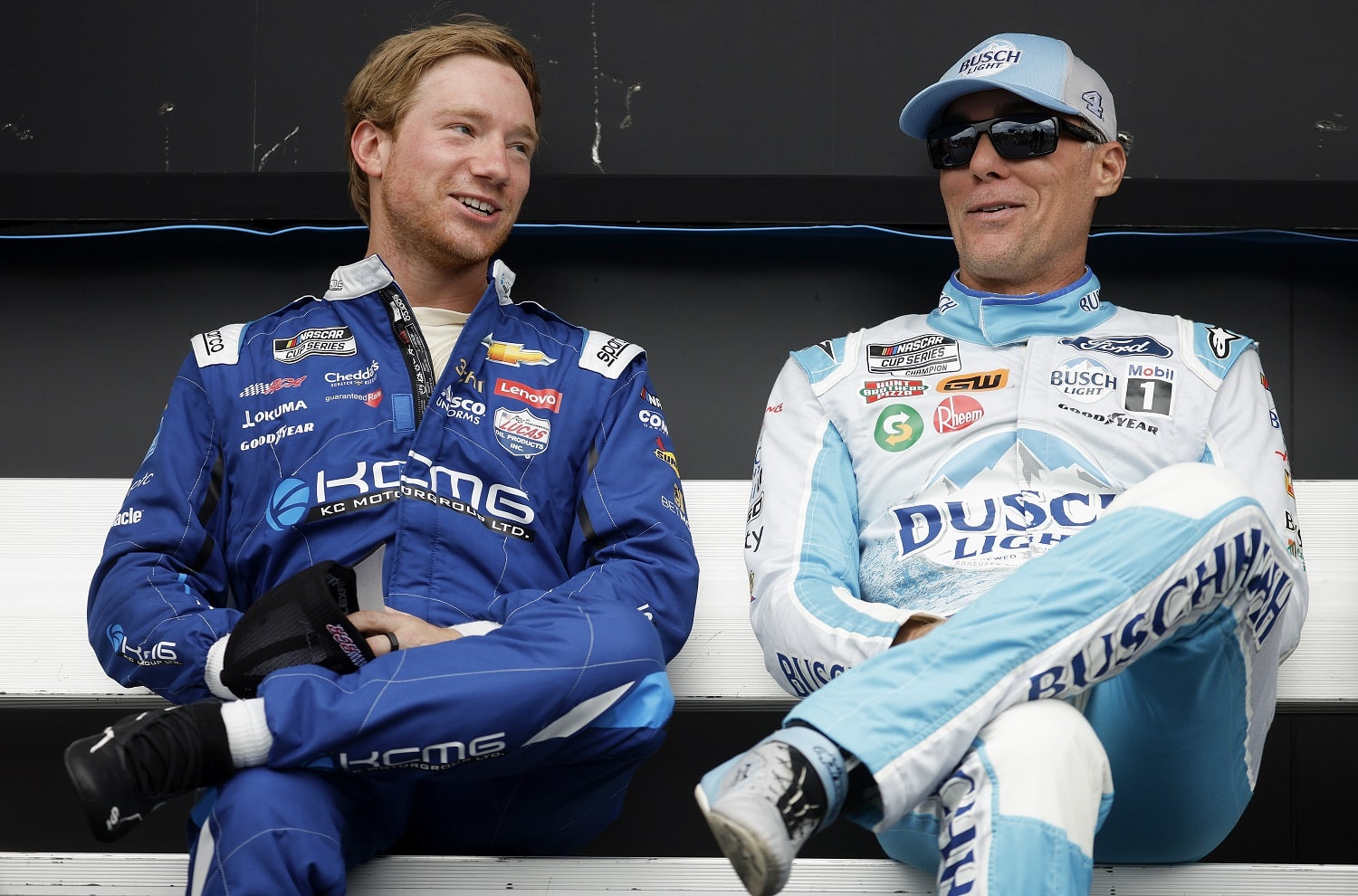 RCR owner Richard Childress waited until an hour before the Kyle Busch signing announcement to tell Tyler Reddick the details, one of which is that he's losing the No. 8 Chevy next season even if he remains with the organization. Childress waited two months to pull that move on the driver, and it was payback for Reddick giving the owner almost no notice that he was announcing a move to 23XI Racing beginning in 2024.
So, though there are only 10 drivers ahead in points, Reddick has Austin Cindric and Kyle Busch on his heels and the Childress diss move on his mind.
As it is, Reddick runs hot or cold. Of his last 11 results, six have been top-10 finishes. The rest have been 21st or worse to demonstrate there is no middle ground with him lately. He's been 12th and 31st at Richmond, plus 18th at Martinsville this season. If he has just his average short-track day (and second place on the Bristol dirt was meaningless), then his playoff run is over.
All stats courtesy of Racing Reference.
Like Sportscasting on Facebook. Follow us on Twitter @sportscasting19 and subscribe to our YouTube channel.
Got a question or observation about racing? Sportscasting's John Moriello does a mailbag column each Friday. Write to him at [email protected].