3 Drivers Stewart-Haas Racing Needs To Pursue Now That Kevin Harvick Has Made His Decision
Though Kevin Harvick has given the team plenty of notice, time is not on the side of Stewart-Haas Racing when it comes to replacing the driver of the No. 4 Ford. If they're lucky, Tony Stewart and Gene Haas have until Memorial Day to recruit a current NASCAR Cup Series driver for 2024. By then, the market of available drivers starts to dry up due to contract extensions.
And if they're not that lucky, then they could be replacing two drivers at the end of the upcoming season.
Kevin Harvick has made his retirement official
After months of speculation, Cup Series fans now know Kevin Harvick will retire from Stewart-Haas Racing after the 2023 season. His 60 victories include the Brickyard 400 in 2003, '19, and '20; the Daytona 500 in 2007; the Coca-Cola 600 in 2011 and '13; and the Southern 500 in 2020. The 2014 series champion's next stop will be the NASCAR Hall of Fame.
Harvick, 47, is undoubtedly looking forward to more time with son Keelan, an aspiring racer. And if the deal isn't already done, it seems inevitable Fox Sports will approach him about becoming the third man in the booth with Mike Joy and Clint Bowyer.
The path forward for Stewart-Haas Racing is less clear and more time-sensitive. It's not even definite SHR will remain a four-car team since Aric Almirola's status is unclear. Almirola intended to retire last fall but reconsidered at midseason and signed a two-year extension. However, speculation from the start suggested he wouldn't stay two seasons.
Chase Briscoe becomes the clear centerpiece of the team with or without Almirola, and Ryan Preece gets his chance to prove he can be a valuable piece of SHR. If for any reason there has been internal discussion into making SHR a smaller team, then having to replace two veteran drivers could be the impetus.
One driver who won't be replacing Kevin Harvick at SHR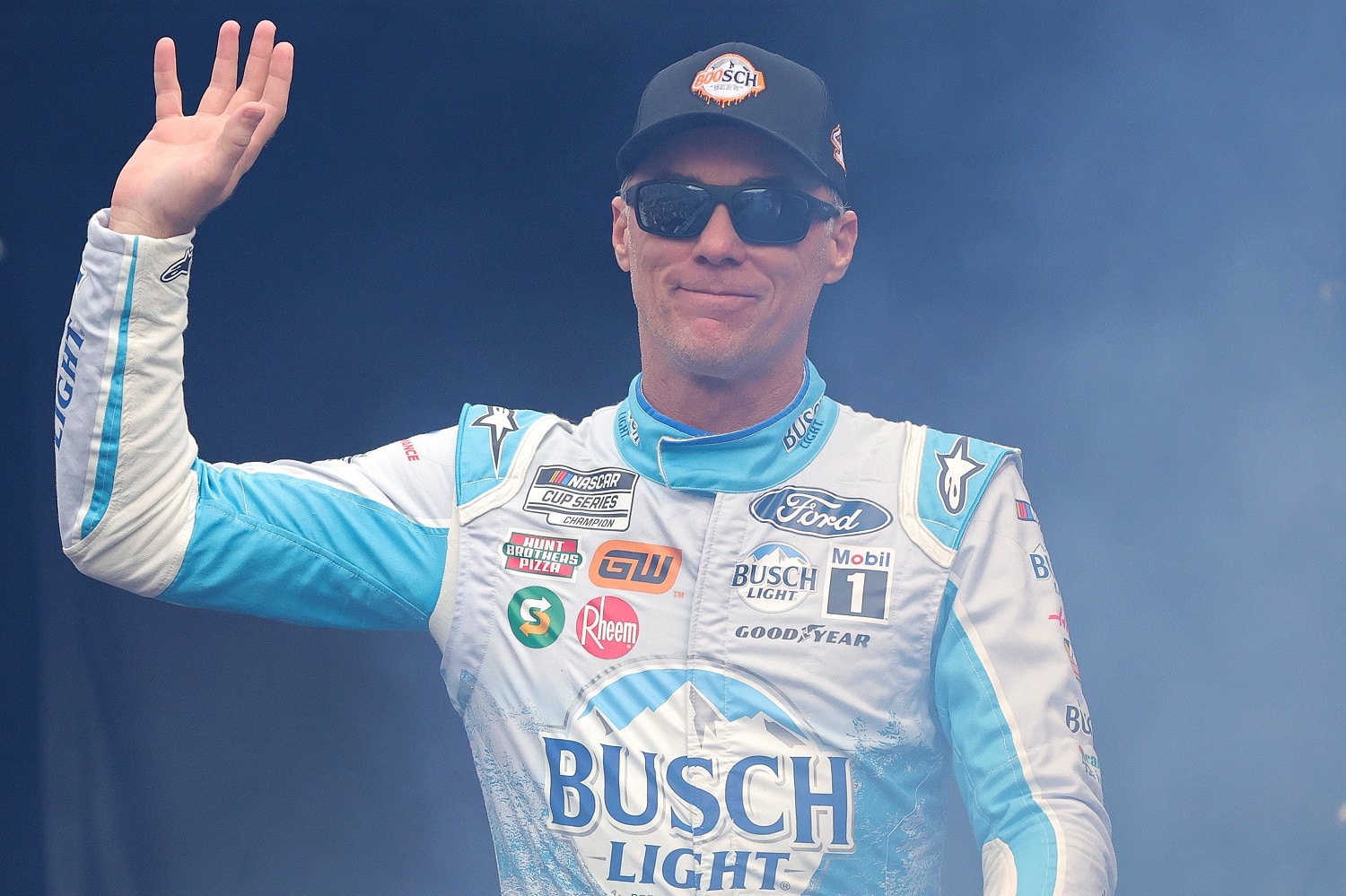 Forgive Ross Chastain if he thinks his birthday is now Jan. 12 instead of Dec. 4. That's because Kevin Harvick delivered a magnificent gift that puts a bow on Chastain's first season at Trackhouse Racing.
Chastain won a pair of regular-season races, punctuating his season with the move at Martinsville that will live as a NASCAR legend. Those were his first victories and first trip to the Championship 4 in four full-time seasons.
With Daniel Suarez also winning a race and qualifying for the playoffs, Trackhouse became the hottest two-car team (and one of the hottest of any size) in NASCAR.
Chastain arrived last season as a refugee from Chip Ganassi Racing, which left the sport at the end of 2021. Given how few jobs were available, Trackhouse would have held the leverage in negotiations, but his contract was likely a two-year deal. If that's the case, Chastain becomes a free agent this fall.
However, there's almost no way Justin Marks and Pitbull will let Chastain leave. They know they have one of the hottest names in NASCAR, and the driver must know that going to Stewart-Haas Racing is potentially a lateral move at best unless the money is outlandishly better.
But his deal from Trackhouse is about to get better because of Harvick.
Three drivers Stewart-Haas Racing needs to pursue
Contract details are always hard to come by, but Fox Sports reporter Bob Pockrass listed 15 he thinks are entering the final year of their existing deals. Three stand out as both available and particularly attractive:
Michael McDowell: Particularly if Aric Almirola doesn't return, Stewart-Haas Racing is going to need a veteran presence in the drivers' room to replace Kevin Harvick. While he's only won once, McDowell spent much of his career with teams that never gave had a chance. The No. 4 Ford would be the best car he's ever driven and one that he could get to Victory Lane.
Alex Bowman: I still believe that Hendrick Motorsports makes the smart move of giving Bowman the courtesy of the same long-term extension that his teammates possess. However, Bowman doesn't have to be in a hurry to sign until he's had a conversation with Tony Stewart. Bowman has seven wins, which is almost twice as many as Almirola, Chase Briscoe, and Ryan Preece combined.
Justin Haley: At 23, he doesn't fit the veteran profile, but the driver of the No. 31 Kaulig Racing Chevy has as much upside as any driver 25 or younger. If Almirola is also a goner, then Haley would be a great complement to a veteran like McDowell. And if it's not Haley, then Zane Smith is working his way up through the ranks, and SHR has Riley Herbst sitting in the Xfinity Series ranks.
Got a question or observation about racing? Sportscasting's John Moriello does a mailbag column each Friday. Write to him at [email protected]