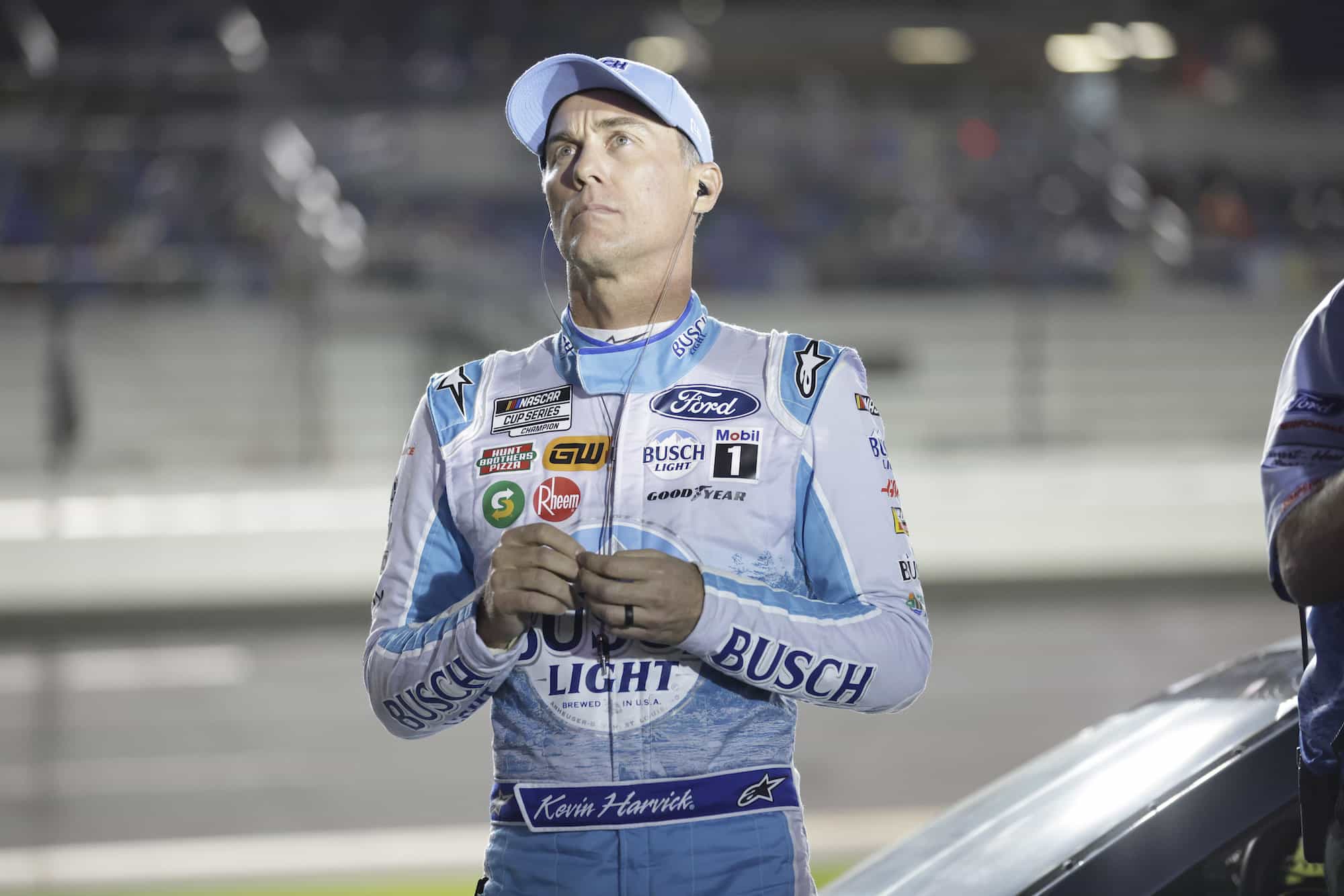 Leaked Photo of Kevin Harvick Reveals 2023 Is Likely Final Season for Driver
Kevin Harvick said in December he would know by the 2023 Daytona 500 whether he would race in 2024. According to a leaked photo, it appears he's made that decision.
Kevin Harvick has 60 Cup Series wins to his credit, including the 2007 Daytona 500. He's won a championship. He's a guaranteed first-ballot NASCAR Hall of Famer when he retires. 
When will the 47-year-old Stewart-Haas Racing driver step away from the sport he's been a part of for the last two-plus decades is the burning question. There's been speculation for months about Harvick's future, including the driver suggesting he would have a decision by the 2023 Daytona 500. Based on a leaked photo, it appears he's already made that decision.  
Kevin Harvick has solid 2022 season and Gene Haas makes surprising remark about driver's future
Many understandably questioned if Kevin Harvick would ever win again after not winning a race in 2021 for his first winless season since 2009. After a couple of near-misses early in the 2022 season, including a runner-up at Richmond, the SHR driver shut down his critics in dramatic fashion when he snapped his 65-race winless streak by winning not once but twice in back-to-back weekends at Michigan and Richmond. 
Unfortunately, the good vibes came to an abrupt halt three weeks later at Darlington during the first race of the playoffs when his No. 4 car incredibly caught on fire without any contact. 
Later in the postseason at Las Vegas, Harvick made headlines, not for his driving but when team co-owner Gene Haas dropped a bombshell on the grid when talking with reporters, suggesting the veteran driver wouldn't be returning after 2023. 
Harvick indicates decision on future will be made by 2023 Daytona 500 
Harvick didn't directly respond to his owner's remarks but did address his future with reporters during a media session before the awards banquet in Nashville in early December. He was specific about a timeline for making his decision.
"I don't really have a clear answer on that right now," Harvick said. "I think as we get to Daytona, I know 100% that we will have a direction because I'm not going to start the season without knowing that direction just because of the fact that there's just a lot of layers to unfold and really go through and evaluate. And so, we'll see. I think it could go either way at this particular point."
Leaked photo hints at driver's future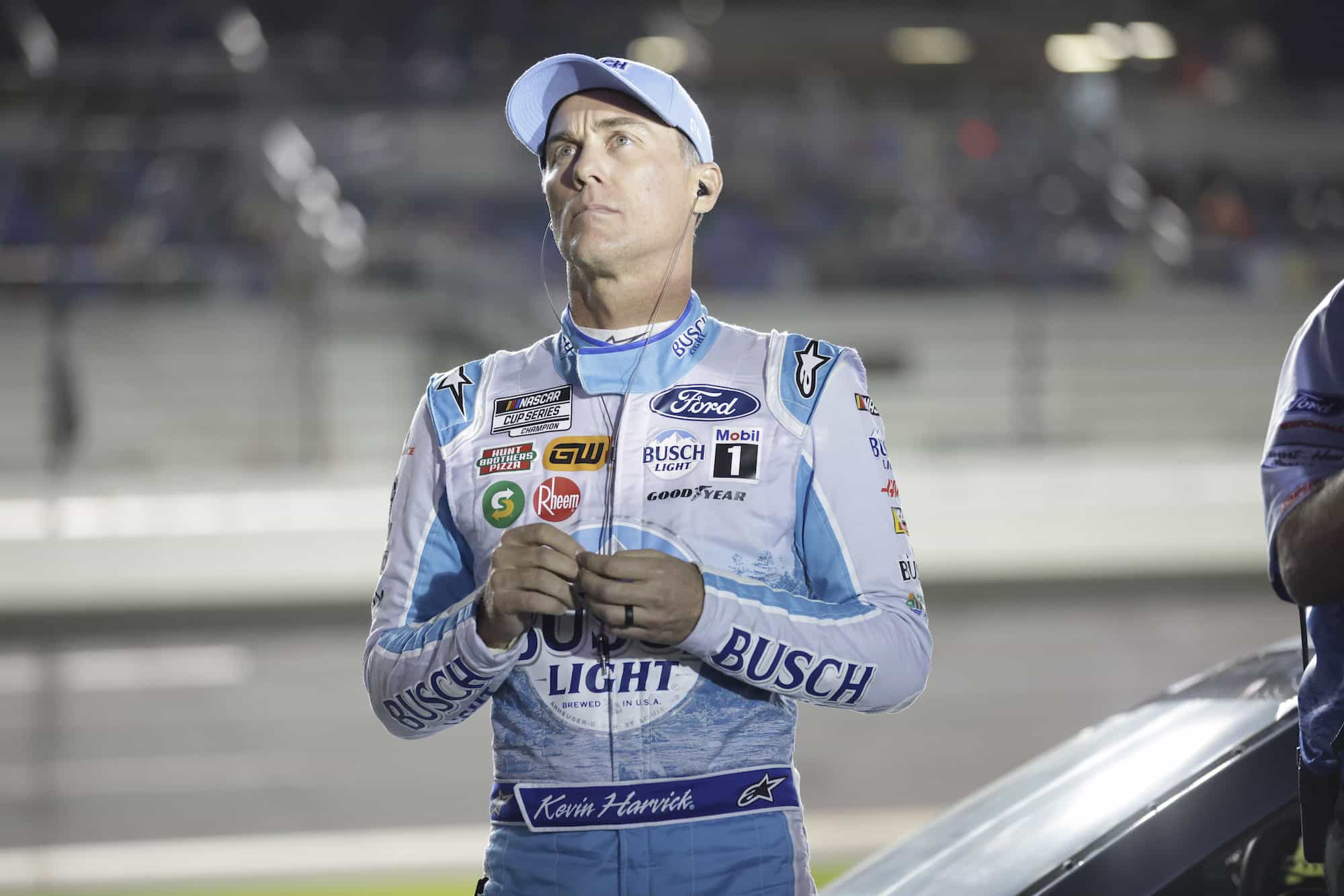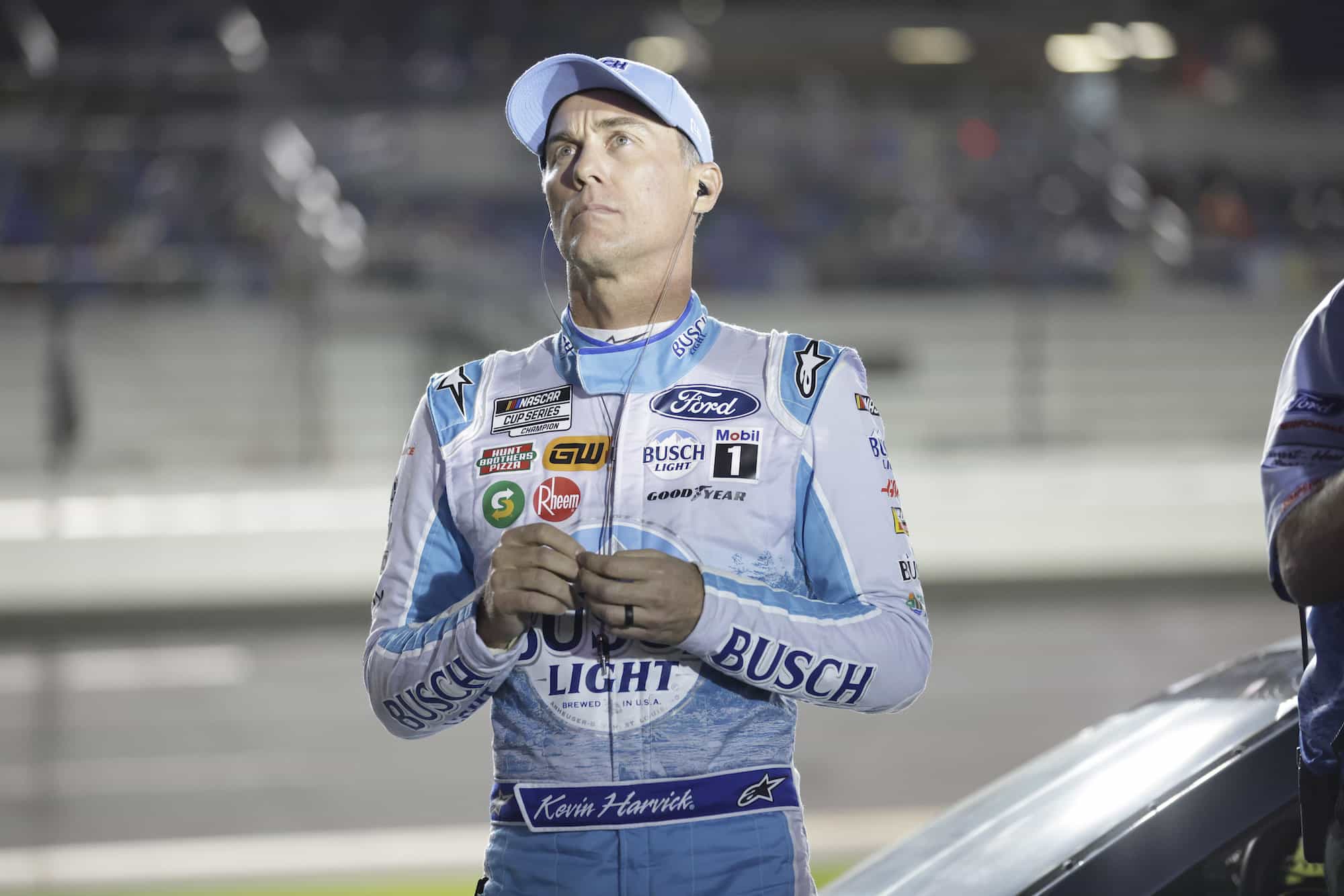 Harvick made headlines this week in an announcement that he is joining Dale Earnhardt Jr., Jeff Burton, and Justin Marks as new co-owners of the CARS Tour. That was just the first of two significant news items with the driver.
The second one happened by accident when a photograph of the driver appeared on social media with the driver wearing his No. 4 firesuit, and it included a special 4EVER patch. Speculation is that the patch is indicating 2023 is likely his farewell season. Interestingly, the photo was later deleted from social media. 
While some are dismissing the patch as nothing significant and suggesting those that believe it are conspiracy theorists, it's strikingly similar to what Jeff Gordon did in his final year just a few years ago in his 24Ever Tour.  
Harvick said he would have a decision on his future by the Daytona 500. Based on the since-deleted photo, it appears that decision has already been made.