NASCAR Stars Have Gone Into the Short-Track Racing Business, and It May Start a Buying Spree
Four NASCAR figures have teamed up to buy the CARS Tour, a racing series in Virginia and the Carolinas.
Imagine Los Angeles Angels superstar Mike Trout buying a Triple-A baseball team and you'll have a sense of what Dale Earnhardt Jr., Jeff Burton, Kevin Harvick, and Justin Marks pulled off on Monday.
The four announced they have purchased the Solid Rock Carriers CARS Tour, a premier racing series rooted along the Atlantic Coast.
"Asphalt Late Model racing truly is the foundation of NASCAR and bringing a group like this together will serve the racer and fan," said Marks, who co-owns Trackhouse Racing in the Cup Series.
Don't think for a moment that this is the last time you hear about a deal like this.
Dale Earnhardt Jr.: 'This is a dream come true for me'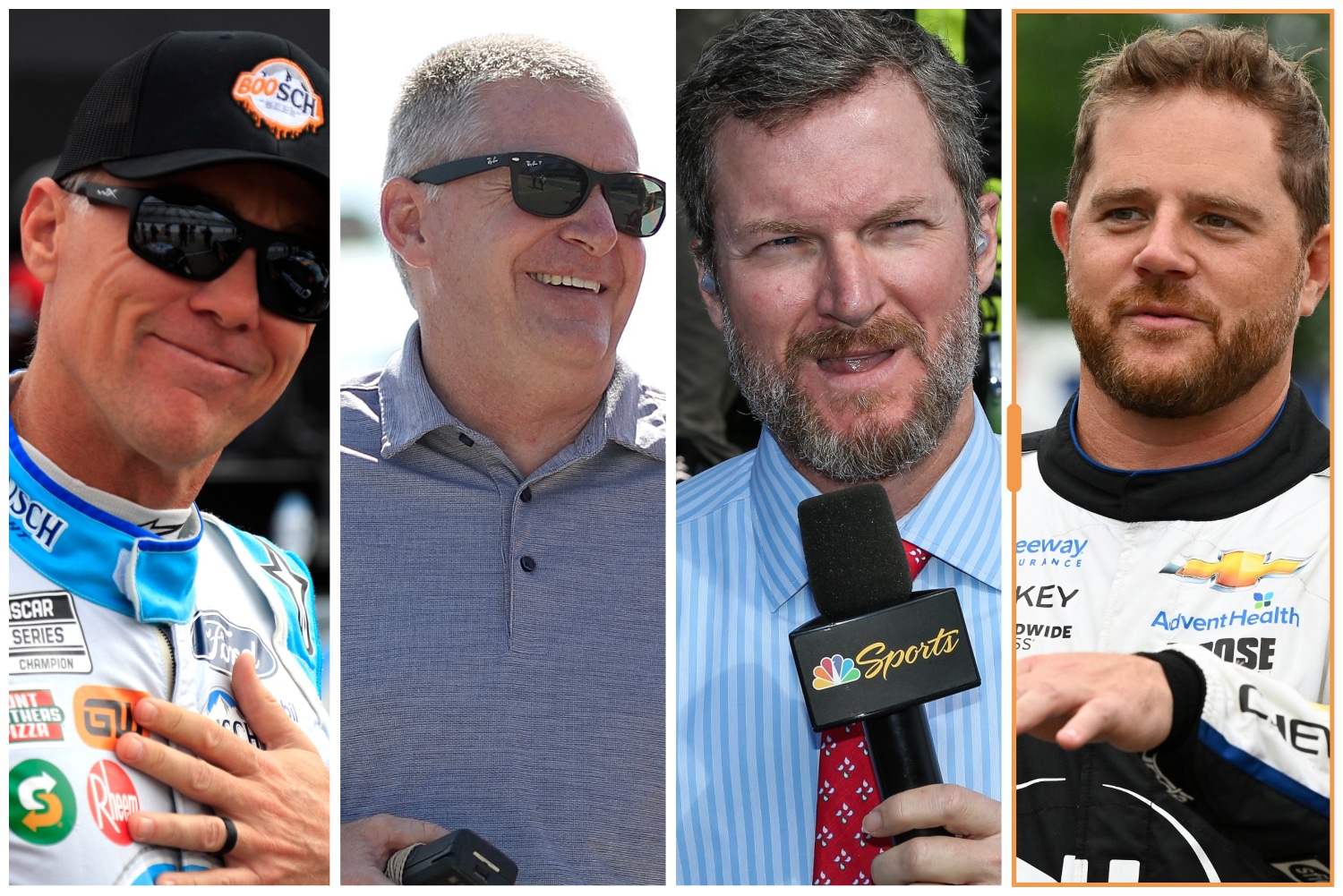 Jack McNelly formed the CARS Tour in 2014, and he and Keeley Dubensky will continue to run the Late Model series. Now, however, they'll report to the new ownership group of Dale Earnhardt Jr., Jeff Burton, Kevin Harvick, and Justin Marks.
The 2023 schedule consists of 19 dates from March to November in North Carolina, South Carolina, and Virginia. The serie,s has been an early proving ground for well-known NASCAR drivers including William Byron, Ty Gibbs, Harrison Burton, and Josh Berry.
The four new owners are all past or present drivers themselves, and all are active in the sport. A venture that launches the careers of drivers could be especially beneficial for Earnhardt, whose JR Motorsports is a power in the NASCAR Xfinity Series, and Harvick, whose company management company represents drivers.
"This is a dream come true for me," Earnhardt said in the statement announcing the transaction. "I'm a huge fan of the CARS Tour and local short-track racing. The competition, the tracks, and the drivers are some of the best around.
"These regional series are vital to the quality of racing you see at the top level. Jack has done a tremendous job establishing the CARS Tour as a preeminent series, and I'm thrilled to be part of its future."
The CARS Tour could be just the beginning
Whether it's the group of Dale Earnhardt Jr., Jeff Burton, Kevin Harvick, and Justin Marks or other figures with NASCAR connections, look for more purchases of racing series and tracks in the coming years.
As team owners in the country's preeminent racing organization, Earnhardt and Marks know the NASCAR business model. NASCAR operates the three national series and many of the venues it uses, and negotiates media deals as well as series sponsorships. The money flows through NASCAR; owners have little say in how much flows through the spigot, and the drivers have no say.
Consequently, they're digging down to the next level, where names like Earnhardt and Harvick carry clout with fans and the small teams. They already work with sponsors who are used to writing checks, and those connections can lead to upgrades in purses, publicity, and attendance.
"Owning and developing the CARS Tour has been an honor and one I'm immensely proud of," CARS Tour founder Jack McNelly said. "Fortunately, it's in the best of hands with this new group. I can't wait to see what this next chapter brings for everyone involved."
Tony Stewart and Kyle Larson have already gone down this path
The CARS Tour purchase isn't unprecedented. In fact, NASCAR Hall of Famer Tony Stewart practically built the business model for investing in racing. He's known to some primarily for co-founding the Superstar Racing Experience (SRX) series in 2021, but his history runs deeper than that. He owns Eldora Speedway in Ohio, which is hosting a race that pays $1 million to the winner again this year. He also bought the All Star Circuit of Champions, a long-established 410 winged sprint cars series, in 2015.
Rather than buying an existing series, 2021 NASCAR Cup Series champion Kyle Larson is building one from scratch with brother-in-law Brad Sweet. They formed High Limit Sprint Car Series, which made a brief dry run last year. The 2023 schedule calls for 12 races across 10 states.
The total purse in Larson's series is $1.3 million, and Trackhouse Racing boss Justin Marks just announced his new marketing arm is sponsoring one of the races.
Got a question or observation about racing? Sportscasting's John Moriello does a mailbag column each Friday. Write to him at [email protected].