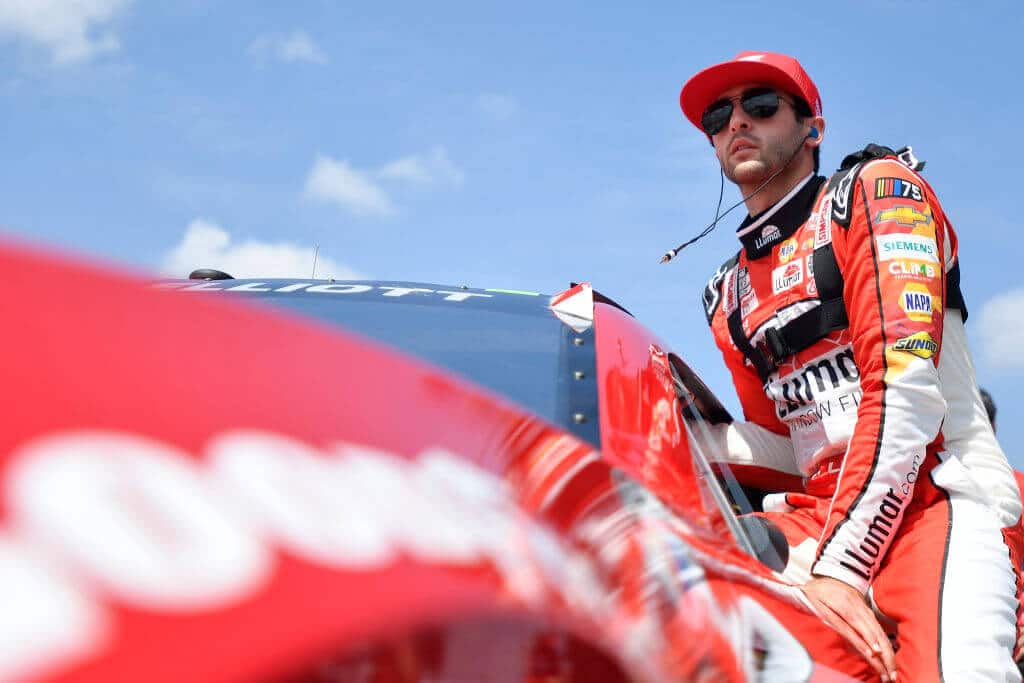 The 3 Tracks Where Chase Elliott Has the Best Chance Secure a Playoff Berth
Chase Elliott needs a win to keep his postseason streak in tact. Where does he have the best chance to claim that checkered flag?
Since joining the NASCAR Cup Series in 2016 as a full-time driver for Hendrick Motorsports, Chase Elliott has never missed the playoffs.
But Elliott's perfect streak of seven playoff appearances in as many attempts is in serious danger of coming to a screeching halt this year unless he can win one of the remaining 13 regular-season races.
Buried 28th in the standings after missing six races to heal up from a fractured tibia he suffered in a snowboarding accident between Week 2 and Week 3 of the 2023 season, Elliott is unlikely to make the playoffs on the basis of points. Therefore, a race win — resulting in an automatic playoff berth — seems like the 2020 Cup Series champion's only option.
Whether Elliott is up for the task remains to be seen, but the three tracks we'll look at next represent by far the Hendrick Motorsports driver's best chances to get it done.
Watkins Glen International
A two-time winner at Watkins Glen, Chase Elliott earned NASCAR Cup Series career victory No. 1 at the 2.45-mile road course back in 2018 in what was his 99th Cup start.
Elliott's second triumph at the New York circuit came one year later, and he's finished second and fourth, respectively, in the two races held here since.
Last year, Elliott was in position to claim his third win at The Glen before being forced off the race track when teammate Kyle Larson left him little room to maneuver on a late restart. Still, Elliott led 29 of 90 laps in his No. 9 Chevy and looked like the driver to beat prior to Larson's aggressive move, which made Elliott none too pleased and will undoubtedly be on his mind when the Cup Series returns to Watkins Glen in August.
"Watkins Glen was where I got my first win, so it's, of course, a place that holds some great memories for me," Elliott said. "We've had a good amount of success there as a team, and I feel like we've come a long way in our road course program with the new car. This is a track that I feel like we can really go and have a good run."
Atlanta Motor Speedway
There's no place like home, right? For Chase Elliott, home is Dawsonville, Georgia — the Atlanta suburb where he grew up and still maintains a permanent residence.
About an hour-and-a-half up the road from Dawsonville is Atlanta Motor Speedway, a track where Elliott spent countless hours as a kid watching his famous father — 1988 Cup Series champion Bill Elliott — compete for NASCAR glory at the sport's highest level.
It's no wonder, then, that Chase has a special affinity for AMS, especially after winning at the 1.54-mile oval for the first time last July. He'll get a chance to make it two summertime wins in a row at AMS — and punch a ticket into the playoffs, if he hasn't already — when the Cup Series returns to his home track in July.
"Moments like last July's Atlanta race are moments you wish you could bottle up and kind of keep," Elliott said. "To have a day like we had is really incredible, and certainly one I'm going to embrace and enjoy a lot."
Nashville Superspeedway
Chase Elliott is batting .500 at Nashville Superspeedway, the 1.33-mile concrete track that the NASCAR Cup Series has visited each of the past two years.
After being disqualified from the inaugural Nashville race for having five loose lug nuts on his car in post-race inspection, Elliott enjoyed a much more favorable outcome last season when he took the checkered flag just over half a second ahead of runner-up Kurt Busch.
"This is a cool town," Elliott said of Nashville, where he led 42 of 300 laps on the way to his 2022 victory. "It's a great place to be. It's a great place to race. It's a town that I think embraces NASCAR, and we embrace the people that are there.
"It is close to home for me. It's hard to win anywhere, but when you win kind of close to home like that, it is pretty special."