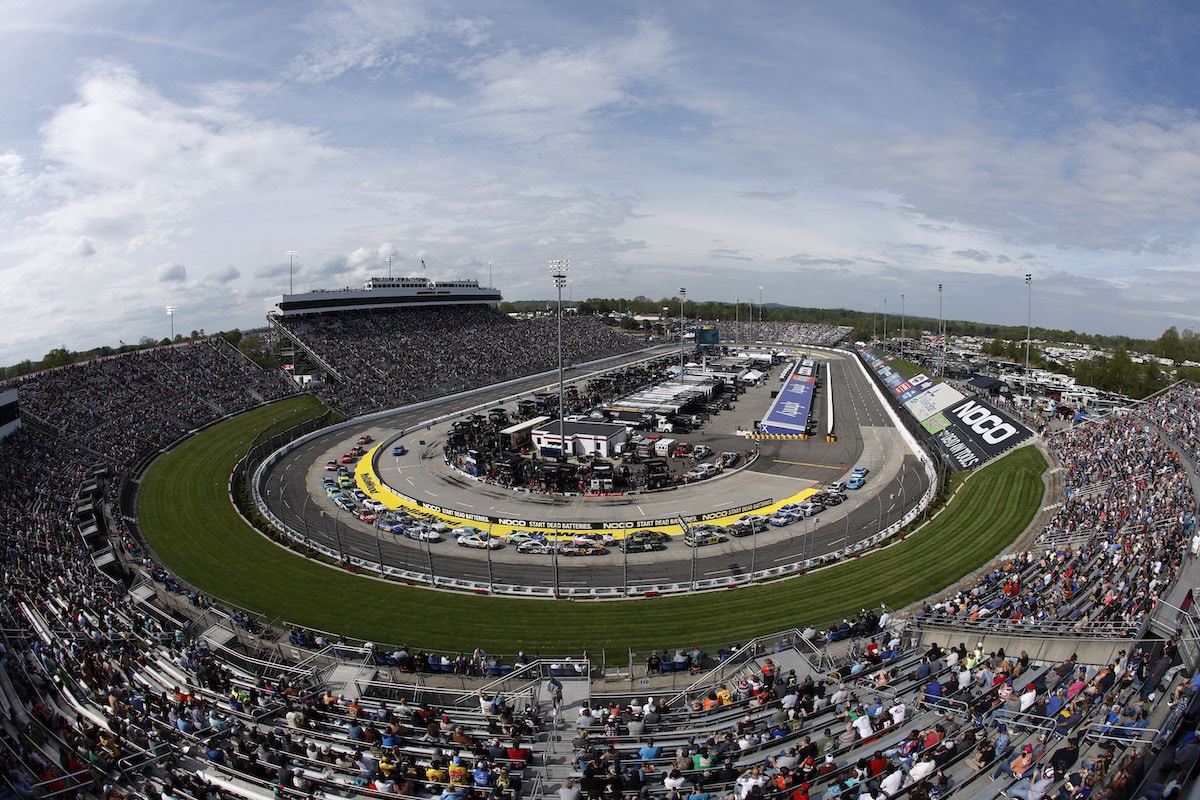 3 Tracks Worthy of Being a Future Host of the NASCAR All-Star Race
It's time to add some new tracks to the All-Star rotation.
Since the running of the inaugural NASCAR All-Star Race in 1985, only five tracks have been lucky enough to host the wildly popular non-points-paying event that's all about putting on a show for the fans.
Those tracks are Charlotte Motor Speedway, Atlanta Motor Speedway, Bristol Motor Speedway (concrete Bristol, not dirt), Texas Motor Speedway, and North Wilkesboro Speedway, which is hosting the All-Star Race for the first time in 2023.
So, are these really the only tracks on the current Cup Series schedule that are All-Star-worthy? Hardly.
Let's take a look at three tracks that have never been the site of an All-Star Race but deserve the opportunity in the near future.
Daytona International Speedway
OK, this one might be the ultimate no-brainer.
Why wouldn't Daytona International Speedway — the fabled 2.5-mile superspeedway located in the town that served as NASCAR's birthplace — not have a chance to host the All-Star Race?
Not only is the track rich in history and prestige, and not only was it the brainchild of late NASCAR founder William H.G. "Big Bill" France, but Daytona regularly provides some of the most entertaining racing on the Cup Series tour.
Oh sure, the close-quarters, three- and four-wide on-track action that Daytona's high banks breed would inevitably result in some crumpled sheet metal, but who cares? The All-Star Race is — and always has been — all about going for broke and trying to fit a nickel in a dime's slot.
Speaking of money, the All-Star winner's purse is a hefty $1 million, but the earnings drop off considerably from second place onward. If NASCAR is going to take the preseason Busch Clash exhibition from Daytona — a staple of the track for several decades — and move it to the West Coast as it did a few years ago, the least it can do is give the track known as "The World Center of Racing" a nice consolation prize.
That consolation price should be the All-Star Race — maybe even on a semi-permanent basis.
Darlington Raceway
Good luck finding a venue that would be a more fitting All-Star Race host than Darlington Raceway — aka the track "Too Tough to Tame." Steeped in tradition and offering one of the most unique layouts on the Cup Series schedule, the egg-shaped oval has been a part of the Cup tour since 1950.
From a location standpoint, Darlington is an ideal All-Star destination since it's only about an hour and a half from Charlotte, where most Cup teams are based. Given that the overwhelming majority of All-Star Races past have taken place at Charlotte Motor Speedway, allowing drivers and crew members to sleep in their own beds that weekend, a trip to Darlington for the All-Star Race would be only slightly more inconvenient for those who work in the sport.
Plus, Darlington is equipped with lights, and recent races at the 1.33-miler have produced some rather memorable finishes. These include last weekend's late-race dustup between frontrunners Kyle Larson and Ross Chastain, as well as the bump-and-run move Joey Logano put on William Byron en route to a victory last spring.
Controversy, close racing, lights, a prime location for drivers and their families — what's not to love about the idea of the All-Star Race convening at Darlington? In a word: nothing.
Martinsville Speedway
The oldest and shortest track on the Cup Series schedule, Martinsville Speedway holds a special place in the hearts of many people.
The 0.526-mile "paperclip"-shaped oval was built in 1947 and is one of only two current Cup Series tracks that were part of the schedule in the sport's inaugural season of 1949. The other is North Wilkesboro, which got re-added to host this year's All-Star Race following a 27-year hiatus from the Cup calendar.
Owned by NASCAR just like Darlington and Daytona, Martinsville might be best known for its world-famous, melt-in-your-mouth Jesse Jones-brand hotdog that it sells in bunches on race weekends. But it's also one of the few tracks where exacting revenge on a competitor or wrecking someone to win is almost universally deemed acceptable because the speeds are low enough to mitigate virtually any risk of a driver suffering a serious injury.
Not surprising given its size and narrow racing groove, Martinsville has also produced its share of electrifying finishes over the years, with the most recent coming last fall when Ross Chastain executed a video game-style move in the final corner to pass five cars in the blink of an eye and thereby earn a berth in the Championship 4. Martinsville also installed lights not all that many years ago, but for the most part, it has continued to hold its Cup Series races in the heat of the day.
With all this in mind, it's safe to say you'd be hard-pressed to find hardly anyone opposed to Martinsville taking at least a turn at hosting the All-Star Race on a Saturday or Sunday night.