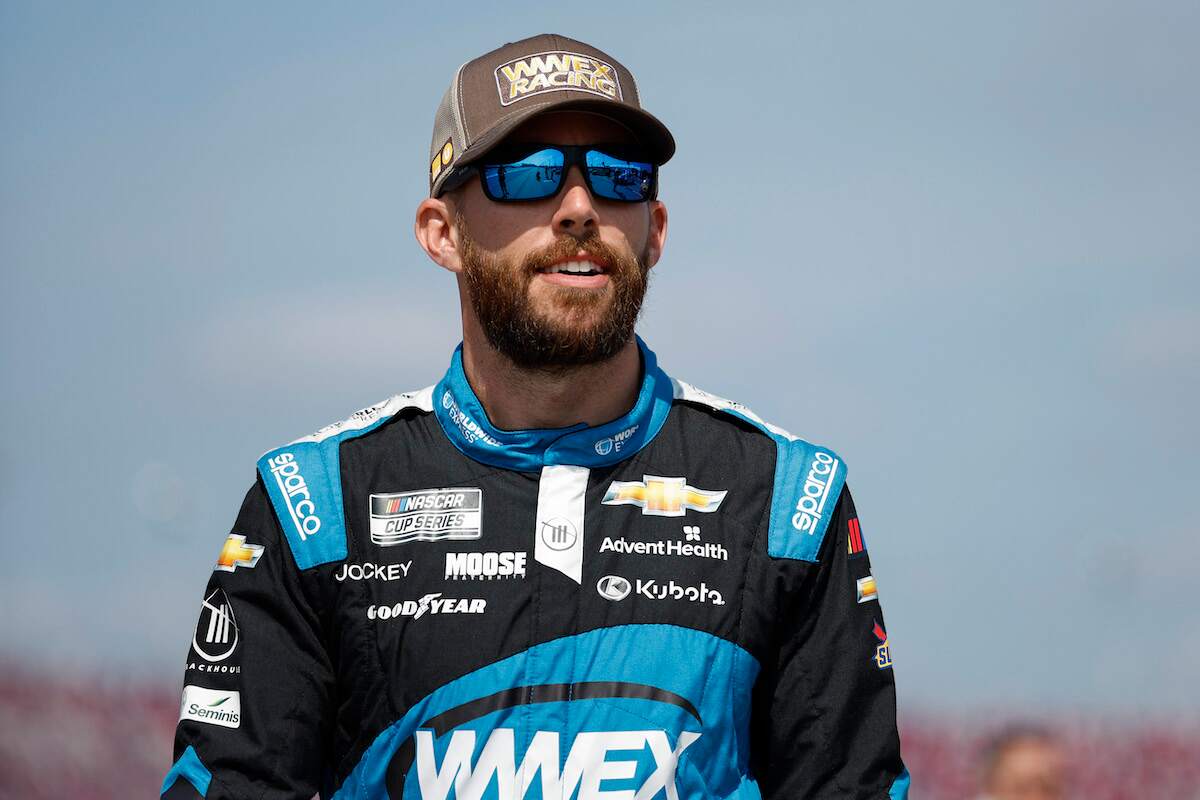 Ross Chastain at Least Handles His Disputes on the Track
Until somebody delivers a blow to Ross Chastain, whether on the track or off, he should have no reason to change his driving style.
Ross Chastain created another controversy when he squeezed Kyle Larson into the outside wall during a late restart at Darlington Raceway on May 14. Remarkably, however, he's experienced success despite a long line of drivers expressing their displeasure with him.
Chastain currently leads the points standings and is tied for second in the Cup Series with five top-five finishes. The 30-year-old ranks fourth with 347 laps led through the first 13 races of the 2023 season. He also likely leads in the number of drivers upset with him for one reason or another.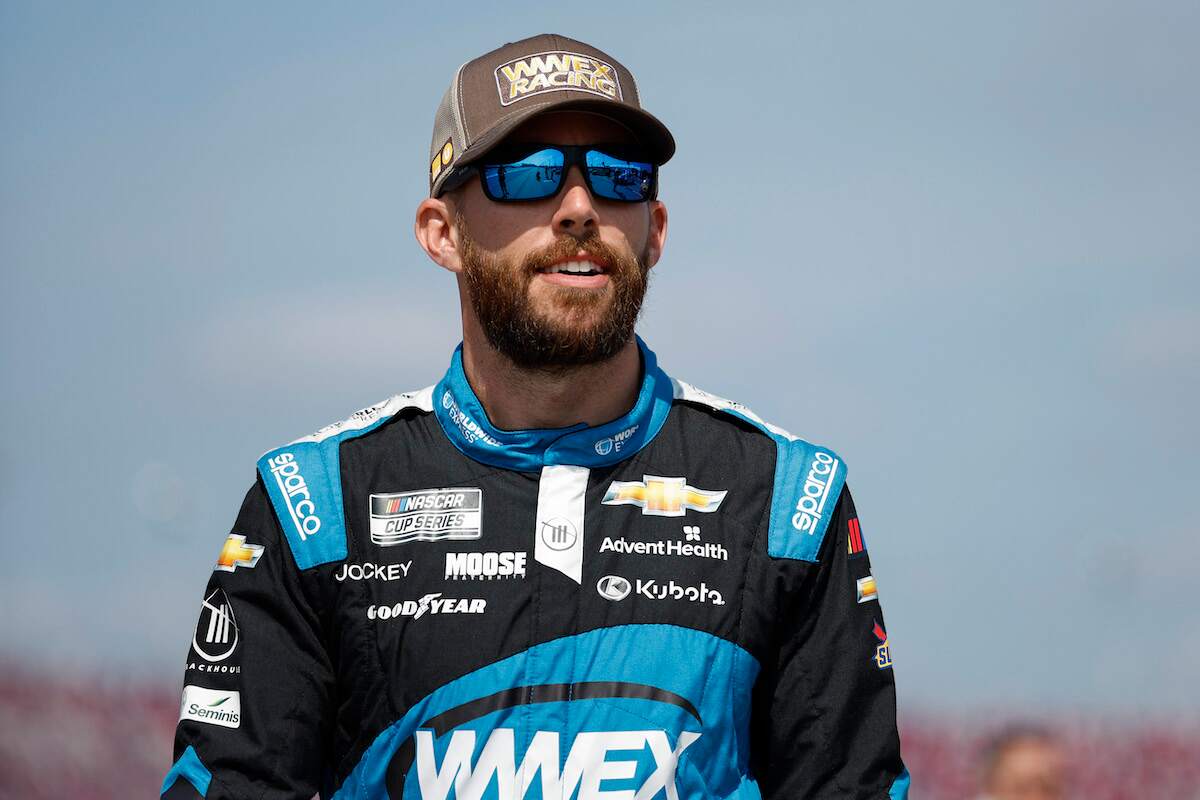 Kyle Larson has been Ross Chastain's primary combatant in 2023
Perhaps most notably, Chastain and Larson have had multiple run-ins this season. Chastain tried to shoot a gap between the leaders late in the April 23 race at Talladega Superspeedway. Larson moved down to try to cover the spot. But he was too late and ended up getting spun. Chastain spun the lapped No. 15 car of Brennan Poole 81 laps into the following race a week later at Dover Motor Speedway. Poole spun into Larson and left his No. 5 Chevrolet with significant damage.
The most recent incident at Darlington actually stemmed from a restart with 12 laps to go. Larson started from the bottom lane of the front row with Chastain on the outside. Larson ran Chastain high up the track in Turn 1, which caused Chastain to slap the wall.
The roles reversed on the next restart, and Chastain pulled a similar move. However, Larson clipped the right-rear corner of Chastain's No. 1 Trackhouse Racing Chevrolet and spun him up into the wall, which ended both of their chances to win.
Larson did not comment publicly before he left the track, but his Hendrick Motorsports team owner Rick Hendrick did. He told NBC Sports:
"I don't care if [Chastain] is driving a Chevrolet if he wrecks our cars. I don't care. I've told Chevrolet that. If you wreck us, you're going to get it back. If you don't do it, they'll run all over you. … He doesn't have to be that aggressive. I guess at this point in the race maybe you're super aggressive, but you just don't run people up in the fence. He's going to make a lot of enemies. It's hard to win a championship when you've got a lot of paybacks out there."
Many drivers would love to issue payback to Chastain at this point. Denny Hamlin, Chase Elliott, Kyle Busch, Christopher Bell, and Austin Dillon are merely a sample of the drivers who have expressed varying levels of frustration with Chastain across the past two seasons. Yet, the Florida native has not suffered any of those consequences.
Chastain managed to finish second in the 2022 championship standings with a similarly large group of drivers upset with him. Hamlin, in particular, ran Chastain up into the outside wall late in the July race at Pocono Raceway. But Chastain was already qualified for the playoffs at that point.
Chastain also managed to keep Hamlin from getting behind him in the playoff race at Martinsville Speedway. This prevented Hamlin from roughing up Chastain and setting the stage for the famous "Hail Melon" move at the end of the race when Chastain rode the wall through the final turn.
Chastain has answered all challenges successfully across the last two years
Noah Gragson is the only driver to challenge Chastain outside the racecar, and Chastain held his own. Gragson approached Chastain on pit road after the May 7 race at Kansas Speedway. He was upset that Chastain had squeezed him into the outside wall in Turn 4 early in the race. Gragson grabbed Chastain's firesuit. But Chastain delivered a punch to the face before security broke up the fight.
Hendrick claims it is hard to win a championship with several drivers who want retribution for early incidents. But Chastain nearly did exactly that last season and is in line to have a strong chance at it again this season.
Sure, Chastain has not won a race in more than a year now, when he triumphed in April 2022 at Talladega. But he is in contention to win nearly every week and should continue to have plenty of chances to reach Victory Lane this season. Plus, he has enough of a points cushion that he should make the playoffs even if he doesn't grab a regular-season win.
Until somebody actually delivers a blow to Chastain, whether on the track or off, he should have no reason to change his driving style. It's exactly what has him atop the points standings looking down at the rest of his challengers.
All stats courtesy of Racing Reference.