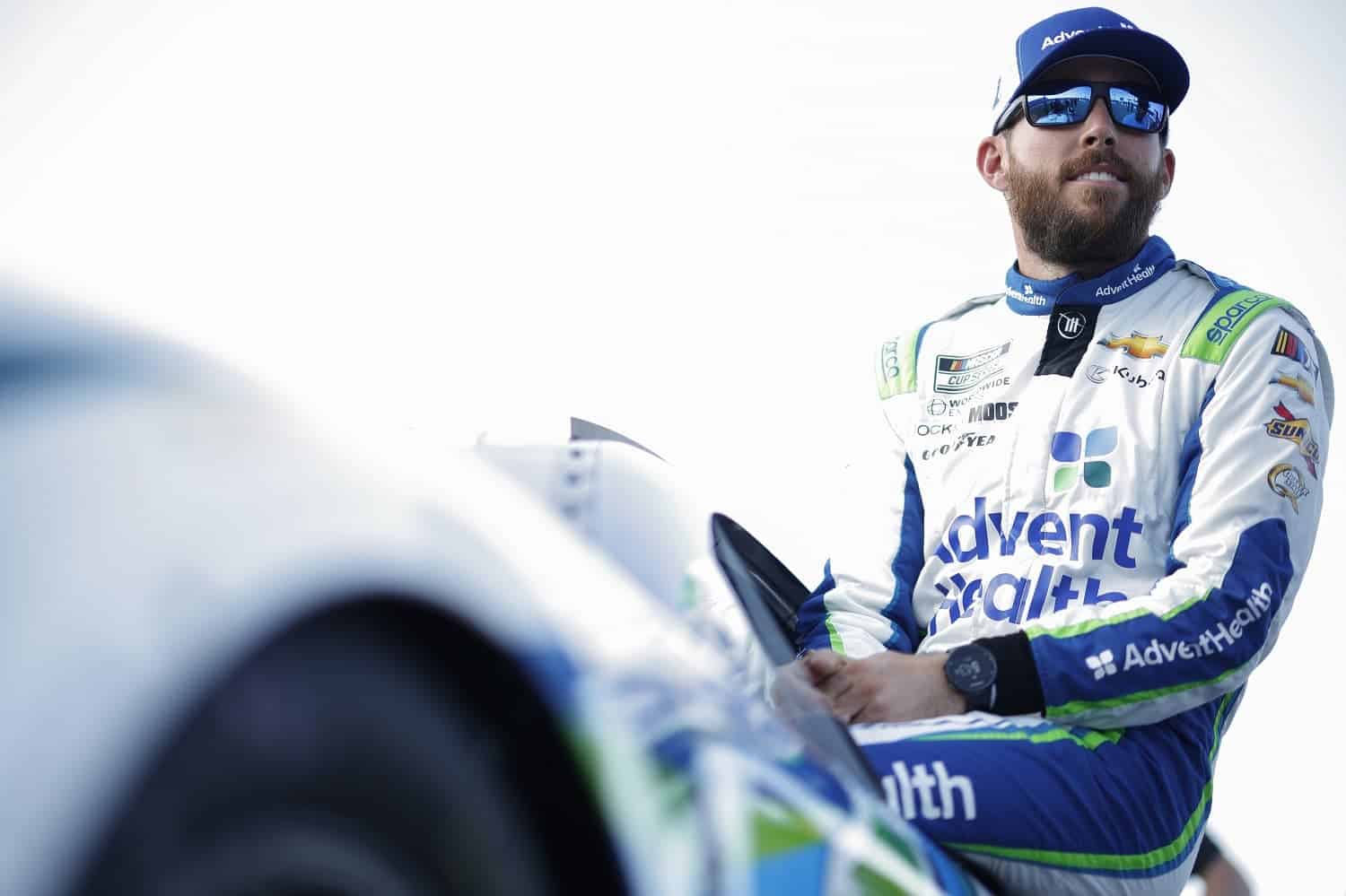 A Former NASCAR Bad Boy Says Ross Chastain Has No Chance of Winning the Championship
Kurt Busch thinks Ross Chastain has made enough enemies that one of them will ruin his championship ambitions.
Even Legacy Motor Club's big announcement last week could not take the NASCAR Cup Series focus off Ross Chastain, who is the most polarizing figure in the sport.
While Legacy is changing its manufacturer affiliation, Chastain isn't changing his stripes. He's the most aggressive driver in the sport. Now, a Hall of Fame-bound driver says Chastain may have come to Kansas Speedway leading the series in points, but he cannot win the championship.
Kurt Busch says veterans can set Ross Chastain straight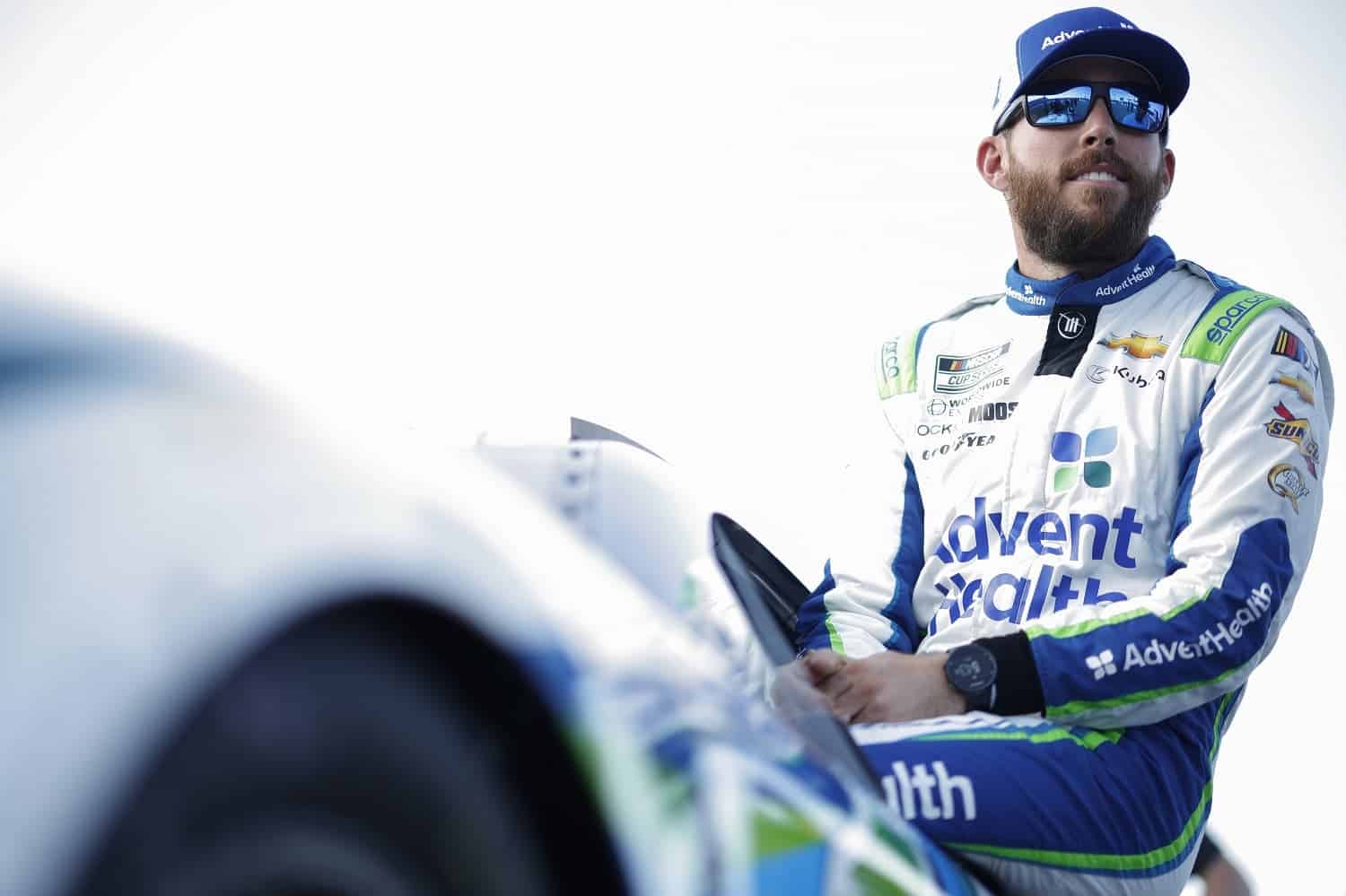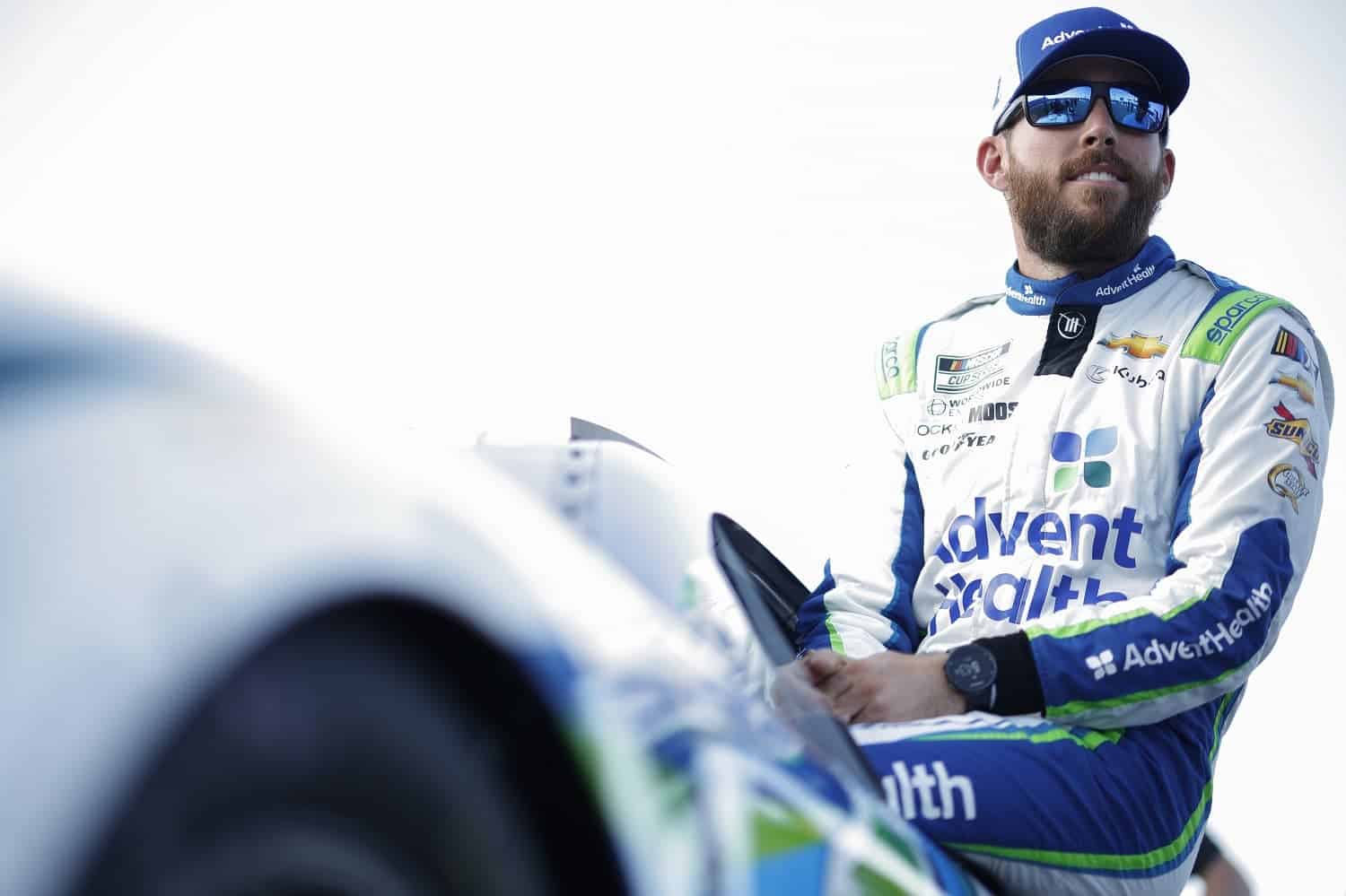 Fox Sports race-day host Chris Myers said on Sunday that Ross Chastain has been involved in nine noteworthy incidents over the past two seasons. How many of those were initiated by the driver of the No. 1 Chevy is unclear. But even if you concede Denny Hamlin forcing Chastain to the wall at Pocono last July and shoving him into the wall at Phoenix this season weren't his doing, the over/under on the number initiated by Chastain is probably still 6.5.
The latest incident came last week at Dover, where Chastain punted Brennan Poole's No. 15 Ford, ultimately putting him in the path of the No. 5 Chevy to ruin Kyle Larson's day just 80 laps into the race. It was unnecessarily aggressive on Chastain's part, and Kurt Busch noticed.
"The key thing is his awareness on track," Busch said. "He just starts going into spots where he shouldn't be going."
Busch, who worked alongside Mike Joy and Clint Bowyer in the FS1 booth on Sunday, referenced his own past in explaining what Chastain needs to do.
"Poole may have been even checking up last week, and Ross is like, 'Man, I wasn't even trying to do anything.' It's that snowball thing, and it takes veterans (intervening). I had Terry Labonte come up and grab me by my collar and say, 'Alright, kid. Straighten up.' Dale (Earnhardt) Jr.? I wrecked him, and he's like, "Hey, man, we gotta sort this out. So, it takes time, and Ross has to find his awareness in the car."
It may already be too late for Ross Chastain to make it right in 2023
Kurt Busch extended his remarks by making a bold prediction considering Ross Chastain was second among Championship 4 drivers at Phoenix last year and came to Kansas Speedway this weekend leading Christopher Bell by three points in the season standings.
When Chris Myers asked whether the Florida watermelon farmer could win the 2023 championship, Busch was blunt.
"He cannot. With that list of people that Want to take you out, there's no way," he said. "You have to be on good terms if you want to make a run to these playoffs."
Chastain hasn't won through 11 races but has been steady with eight finishes in the top 13. So, Busch is obviously expecting one of the drivers Chastain has ticked off to be the undoing of the No. 1 Chevy at a crucial moment of the playoffs.
Kurt Busch earned a bad reputation early in his career
Kurt Busch's comments about Ross Chastain were interesting because of his own history.
After 34 race victories and a season championship, Busch is a lock for induction into the NASCAR Hall of Fame down the road, and the inevitable announcement will be cheered by his contemporaries. However, it wasn't always that way.
Busch arrived in the Cup Series in 2000 – he was the last full-time driver to compete against Dale Earnhardt in the top series – and didn't need long to earn a reputation for aggressive driving and a nasty temper. More often than not, he was the villain in a long-running feud with Jimmy Spencer, himself an aggressive competitor.
In 2007, Busch and his brother, two-time champion Kyle Busch, wrecked in the All-Star Race, leading to hard feelings the remainder of the season. Over the next five years, there would be significant issues with Jimmie Johnson – a sure way to acquire the "heel" treatment from fans – Ryan Newman and Tony Stewart, as well as media members Dr. Jerry Punch and Bob Pockrass.
Busch started dialing it back in the second half of his career, and there were relatively few incidents as he won at least one race a year from 2014-22.
Got a question or observation about racing? Sportscasting's John Moriello does a mailbag column each Friday. Write to him at [email protected]