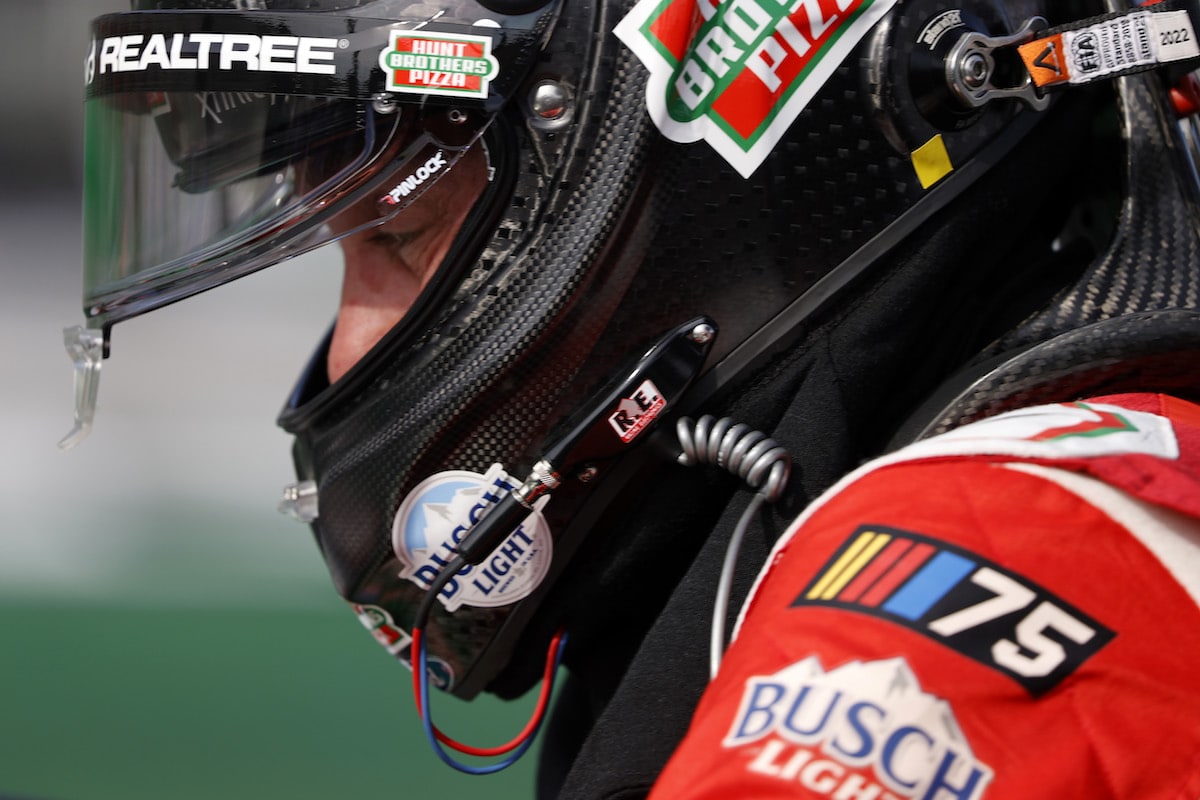 4 NASCAR Cup Series Drivers Who Are Hot and 4 Who Are Not: New Hampshire Race Weekend Edition
Which NASCAR drivers are hot heading to New Hampshire?
The NASCAR Cup Series' traveling circus is on a northern trek and New Hampshire-bound after a weekend of highly entertaining racing in the deep south at Atlanta Motor Speedway.
Let's take a quick look at four drivers who are hot and four who are not before the sport's top division takes the green flag at New Hampshire Motor Speedway on Sunday afternoon.
Hot: William Byron
Standing alone as the only driver with four wins in the first 19 races of the 2023 NASCAR Cup Series season, William Byron — one could argue — has been hot all year, aside from the first two races in which he finished 34th and 25th, respectively, and one three-stretch in which he failed to post a top-10.
The Hendrick Motorsports driver, who sits atop the series standings with a 21-point buffer over Martin Truex Jr., certainly did nothing to diminish his status this past weekend when he captured a rain-shortened victory at Atlanta Motor Speedway.
With the regular season entering its final stretch, Byron has amassed more playoff points than anyone and would begin the 10-race playoff seeded first among the 16 title contenders.
Hot: AJ Allmendinger
It's taken AJ Allmendinger roughly half a season to heat up, but the Kaulig Racing driver is dang near sizzling.
After going 14 races in a row without a top-10 finish upon opening the year with a sixth-place result in the Daytona 500, the 'Dinger — as the veteran driver is nicknamed — has ripped off three top-10s in his last four starts.
The best of these came last time out, at Atlanta, where Allmendinger finished third in his No. 16 Chevy.
Hot: Michael McDowell
Now one position and three points to the good side of the playoff cutline, Michael McDowell is on a midseason tear with his unheralded, underfunded Front Row Motorsports team.
McDowell, whose lone Cup Series victory in 448 starts came at the 2021 Daytona 500, has placed no worse than ninth in four of his last five starts.
The 38-year-old driver heads into Sunday's race at New Hampshire riding the momentum of not just his current hot streak but also a season-best fourth-place finish at Atlanta this past weekend.
Hot: Kyle Busch
Good luck remembering the last time Kyle Busch left a race track without a top-10 finish.
Assuming you've forgotten, which would be perfectly understandable, it was May 7 at Kansas Speedway where the two-time Cup Series champion took the checkered flag 35th in his Richard Childress Racing Chevrolet after crashing out.
Busch has since gone seven consecutive races with a top-10 outcome, the best of those results being a win from the pole at World Wide Technology Raceway on June 4. He currently holds the longest streak for top-10 finishes in the Cup Series this year, and it's not even close.
Not: Noah Gragson
Times remain lean as can be for Noah Gragson, whose transition from full-time NASCAR Xfinity Series Racing a year ago to full-time Cup Series Racing in 2023 has been far more difficult than anyone ever imagined.
After collecting eight Xfinity trophies on the way to a runner-up finish in the 2022 Xfinity standings, Gragson has yet to record a top-10 in his 18 starts with the Jimmie Johnson-co-owned organization that was rebranded as Legacy Motor Club ahead of the 2023 season. (The company formerly competed under the Petty GMS banner.)
As if things weren't already bad enough for Gragson, the rookie had to sit out the race at Sonoma last month while battling concussion-like symptoms. Gragson is 33rd in the standings, last among drivers who've made more than 12 starts and well behind Chase Elliott, who's made a dozen starts in the No. 9 Hendrick Motorsports Chevy.
Not: Ty Gibbs
From one struggling rookie to another.
Ty Gibbs has fared better than fellow newcomer and former Xfinity Series rival Noah Gragson, but it's been an uphill climb for the first-year full-time Cup Series driver nevertheless.
The grandson of legendary team owner and NASCAR Hall of Famer Joe Gibbs is still searching for his first Cup Series top-five finish with Joe Gibbs Racing and has posted only one top-10 in the last 11 events.
In the meantime, Gibbs — the 2022 Xfinity Series champion — has slid from the right side to the wrong side of the playoff cutline.
Not: Christopher Bell
No one was faster out of 2023's proverbial gate than Christopher Bell, whose season almost seemed to be a continuation of late 2022 when he won two of the final five races and earned his first-ever berth in the Championship 4.
After starting this season with six top-six finishes in eight outings, including a victory on the Bristol Motor Speedway dirt, Bell has been mediocre recently.
How mediocre? Well, the Joe Gibbs Racing driver rolls into New Hampshire on the heels of a 23rd-place finish at Atlanta and an 18th-place result on the Chicago street course. He hasn't taken the checkered flag in the top five since his victory at Bristol all the way back on Easter Sunday.
Not: Kevin Harvick
Kevin Harvick's farewell tour and final season as the driver of the No. 4 Ford of Stewart-Haas Racing continues to be … not so great.
While nothing terrible has happened to Harvick and he remains comfortably in the 16-driver playoff field based on points, the 2014 Cup Series champion hasn't finished in the top 10 in any of his last four starts.
The last three have been particularly woeful for Harvick, as he's crossed the finish line running 30th, 29th, and 24th, respectively.