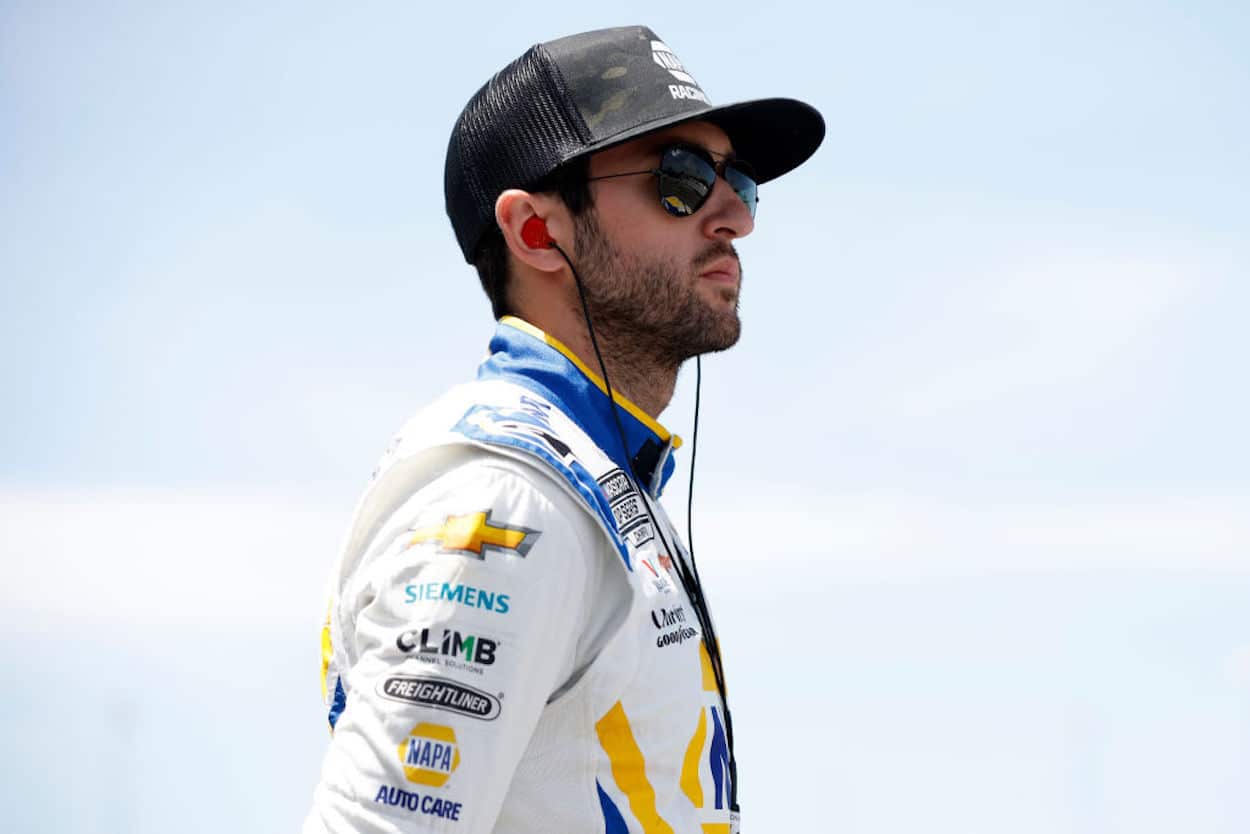 5 Cup Series Drivers Capable of Singing a Victory Song in the Music City
Who's capable of hitting a high note in Nashville? We've got some leading candidates.
After a rare off week for the NASCAR Cup Series, it's back to the grind this weekend at Nashville Superspeedway, where drivers will compete under the lights in Sunday night's Ally 400.
Without wasting any time, let's cut right to it: Starting at No. 5 and working our way down to No. 1, here are the five men most likely to sing a song of victory this weekend in the Music City.
5. William Byron
Along with Kyle Busch, William Byron owns a Cup Series-high three wins this season —  all coming on tracks either a mile or a mile-and-a-half in length.
Given that Nashville Superspeedway is 1.33 miles — virtually smack dab in the middle of the places where Byron has triumphed, in terms of distance — the Hendrick Motorsports driver is a logical favorite to contend for a big trophy come Sunday night.
4. Ross Chastain
With two top-fives (a second-place finish and a fifth-place finish) in as many starts at Nashville Superspeedway, Ross Chastain has ample reason for optimism this weekend.
Throw in the fact that those results came with different organizations — the first with Chip Ganassi Racing, the second with his current team at Trackhouse Racing — and it's obvious that Chastain has a knack for navigating Nashville's concrete surface.
The only pause for concern about Chastain's chances of going to Victory Lane on Sunday is his recent performances. Despite enjoying a solid season overall, he hasn't finished better than 10th since the May 7 race at Kansas, and he's come home outside the top 20 in three of the last four races.
3. Kyle Larson
Looking for the driver with the best average finish in the two NASCAR Cup Series races held at Nashville Superspeedway?
Look no further than Kyle Larson, driver of the No. 5 Hendrick Motorsports Chevrolet and a winner of two points races in 2023.
After capturing the inaugural Cup Series race in the Music City in 2021 on the way to his first Cup championship, Larson proved that win was no fluke by taking the checkered flag in fourth here one year ago. Larson didn't lead a lap at Nashville last season but put on quite a show the previous year, leading 264 of 300 laps and cruising to a 4.335-second victory over second-place Ross Chastain.
2. Martin Truex Jr.
No one comes into the Nashville race weekend with a bigger wind at his back than Martin Truex Jr., who put on a driving clinic at the Sonoma Raceway road course when the Cup Series last convened two weekends ago.
Truex, who also prevailed at Dover in May, is now in sole possession of the points lead for the first time in four seasons and is looking a lot more like the driver who's been a championship contender for most of the last decade than the man who went winless and missed the playoffs last year.
Curiously, Truex has finished 22nd in both of his starts at Nashville, but that stat is a bit misleading since he led 82 laps here a season ago. Also, the fact that Truex's victory at Dover makes him the only driver of 2023 to triumph on an all-concrete surface bodes well for the Joe Gibbs Racing driver at Nashville — the second all-concrete track on the schedule.
1. Chase Elliott
The window of opportunity is closing on Chase Elliott, who now has 10 more chances to score the race win he needs to earn a berth in the 2023 playoffs after missing seven races earlier in the season due to a combination of unfortunate circumstances.
While 10 events might sound like plenty enough for Elliott — NASCAR's perennial most popular driver — to put one in the win column, accomplishing this might not be as easy for the 2020 Cup Series champion as meets the eye.
In reality, he's enjoyed very limited success at most of the tracks still remaining in the regular season, but one of his best chances to break through is Sunday at Nashville — where he's the defending race winner and will undoubtedly be more motivated than anyone to come out on top.