6 Words Few NASCAR Fans Have Ever Spoken: Way to Go, Rick Ware Racing
All bets are off once the green flag comes down, but there's more to the NASCAR Cup Series than Ross Chastain feuding with Denny Hamlin or Bubba Wallace shoving Kyle Larson. Teams actually look out for one another once in a while, and Rick Ware Racing has stepped up for Todd Gilliland in a big way to kick off Daytona 500 week.
Front Row Motorsports delivered bad news to Todd Gilliland
Ty Gibbs had a rough debut in the Joe Gibbs Racing No. 54 Toyota at the Busch Light Clash as a car fire ended practice prematurely. As his team rushed in a futile bid to repair the car for qualifying, the Stewart-Haas Racing team stepped up to help by providing parts to replace what was damaged.
Aside from being racing rivals, JGR (Toyota) and SHR (Ford) aren't even aligned with the same manufacturer. There was no reason for such a show of cooperation other than it was the right thing to do.
Fast-forward to a couple of days later and a driver who had a less pleasant experience. Front Row Motorsports informed second-year Cup Series driver Todd Gilliland that it was pulling him out of the No. 38 Ford for six of the 36 points races this season, turning the ride over to prospect Zane Smith.
Gilliland had an average rookie season and isn't likely to make the 2023 playoffs via points, but there's always the puncher's chance of winning a race to qualify. However, a driver is ineligible for the playoffs unless he competes in all 26 regular-season races, barring waivers for extenuating circumstances such as injuries.
The FRM decision put Gilliland in a tough spot.
Rick Ware Racing has come through for Todd Gilliland
Driver Todd Gilliland understandably wasn't happy to learn so close to the start of the season that he was losing his ride for six races, but he didn't burn bridges.
"You have to be a good teammate," he told Fox Sports' Bob Pockrass. "There's a lot to be said about that in this industry, and I'm sure that will go a long way. So, that's still my plan. Be a good teammate, be as helpful as I can to help the whole organization. … There's still nothing said that that we can't continue this in the future, so my best bet is still to be a good teammate, a good part of this organization."
On Wednesday, as teams arrived at Daytona International Speedway, Rick Ware Racing announced it would put Gilliland in its No. 15 Ford for five races, bringing him up to just one race short of a full schedule. If he can find a ride for the April race at Talladega, Gilliland will return to playoff eligibility.
"I'm really thankful for those guys to give me a chance," Gilliland told Jayski.com. "I'm excited to still be at the race track racing something."
A year ago, Gilliland exited the spring race at Talladega two-thirds of the way through with crash damage. However, he placed seventh there in the fall playoff race, so it will be interesting to see if someone else makes a car available for the one ride he still needs.
Rick Ware Racing has been a Cup Series field-filler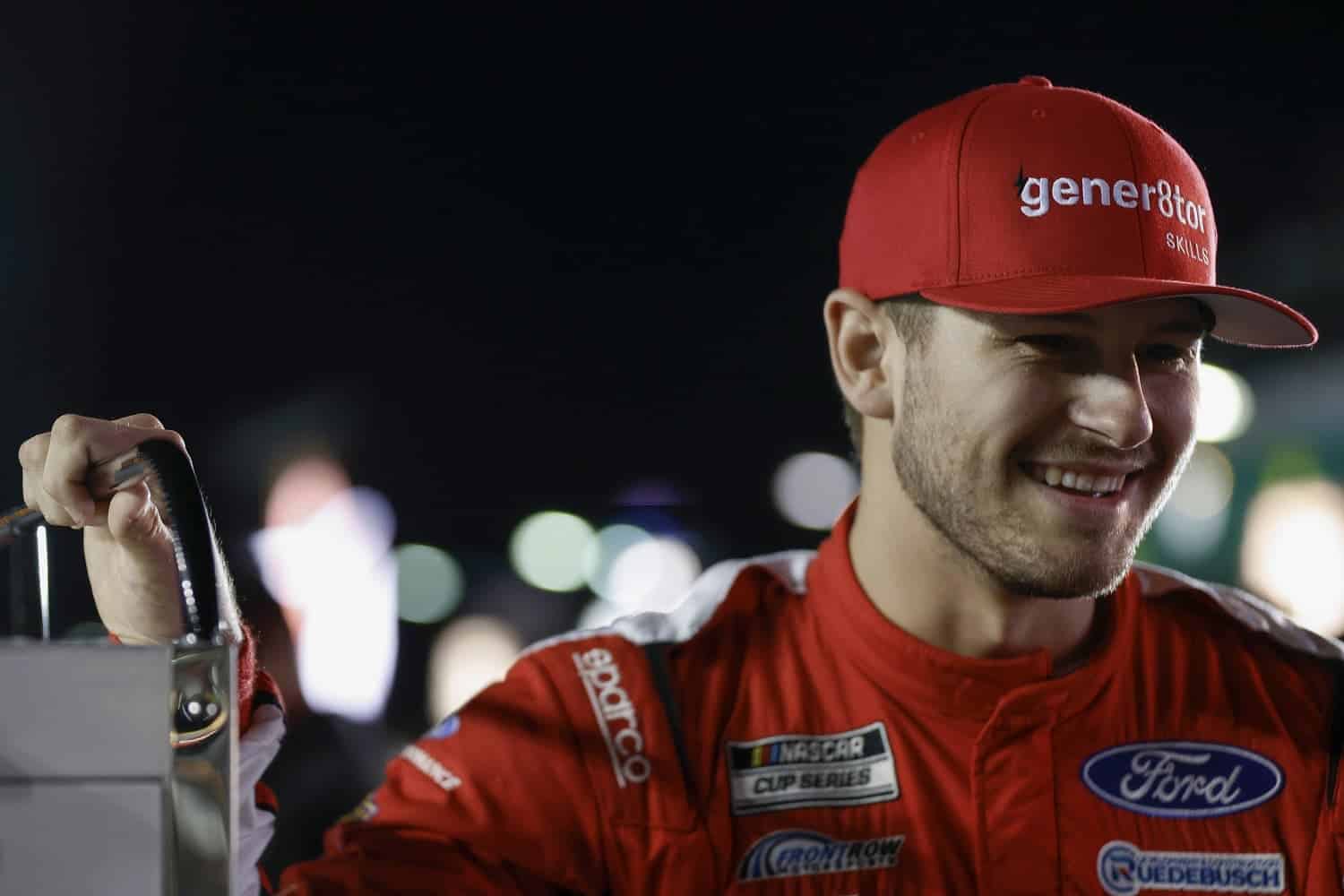 Rick Ware Racing has been running cars in the NASCAR Cup Series steadily since 2017, but mostly in a Rent-A-Wreck fashion. The cars haven't been competitive – six top-10 finishes in 518 starts – and RWR has used a steady stream of drivers who've brought their own sponsorship money to the table.
As such, the organization isn't looked upon favorably by many racing fans. However, RWR possesses two of the 36 charters, which gives it a seat at the table that others would dearly love to have.
It's likely to be another non-descript season for Rick Ware Racing, but the gesture to help Todd Gilliland should result in critics cutting the team a bit of a break for a change.
Got a question or observation about racing? Sportscasting's John Moriello does a mailbag column each Friday. Write to him at [email protected]