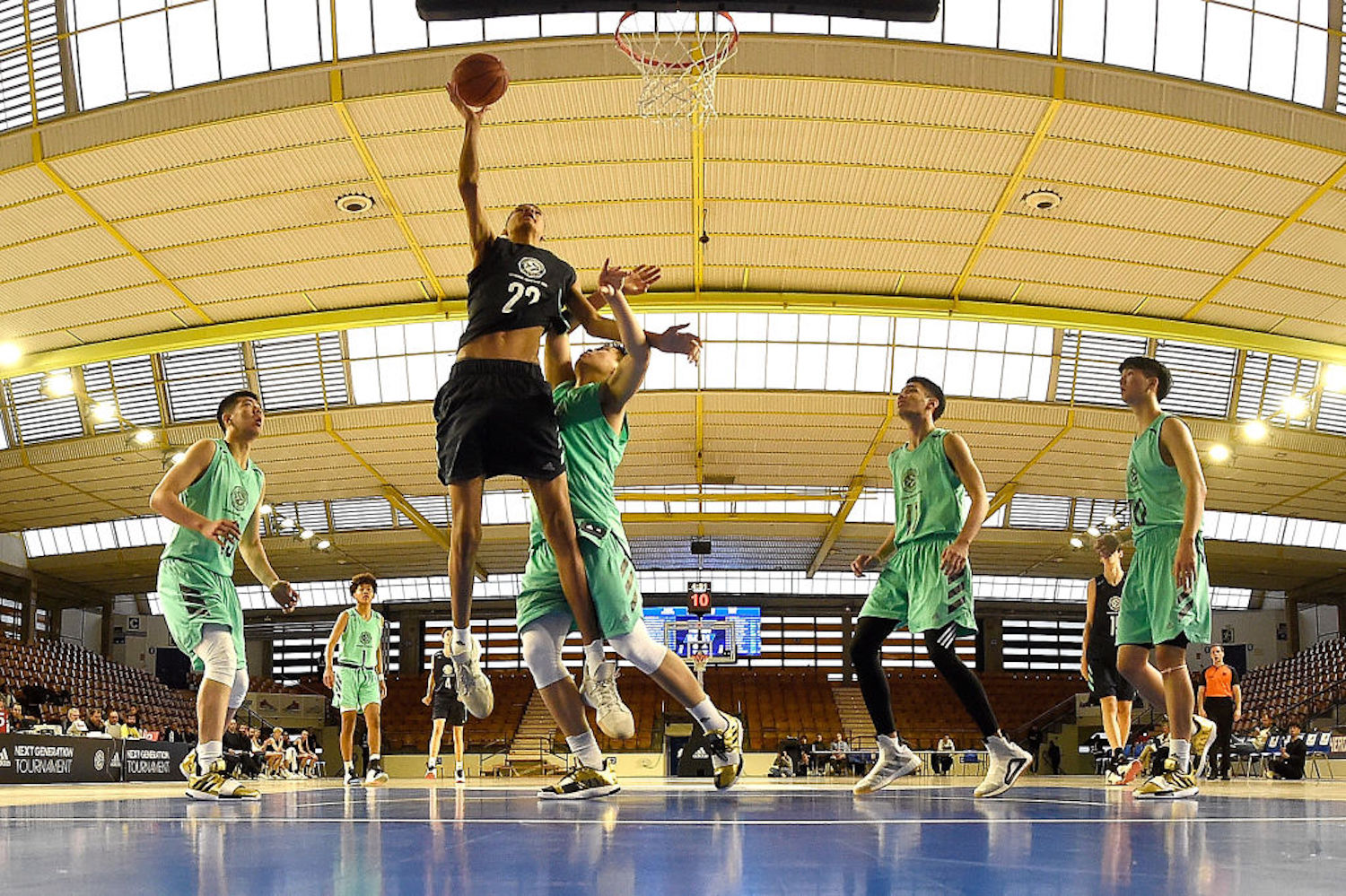 7-Foot-3 Unicorn Victor Wembanyama Is the Next Kristaps Porzingis
French prospect Victor Wembanyama is taking the basketball world by storm with his slick handles and smooth jumper at 7-foot-3.
Victor Wembanyama is only 16 years old, but he's already drawing the lure of NBA general managers across the league.
The French basketball prospect stands 7-foot-3 with a 7-foot-8 wingspan, but he has the quick handles and smooth jumper of a shooting guard. NBA scouts are comparing him to fellow unicorn and Dallas Mavericks superstar Kristaps Porzingis. So who is Wembanyama, and what does the future hold for the talented prospect?
Who is Victor Wembanyama?
Wembanyama is the next great NBA star out of France. The 16-year-old has a unique skill set that has NBA scouts salivating. Once his body fills out, he'll be a dominant force no matter where he ends up on the court.
Mike Schmitz, a draft analyst at ESPN, had high praise for Wembanyama after doing a deep-dive into his game.
"Despite his huge feet and thin frame, he moves like a wing," Schmitz said. "Not only does he put a lid on the rim like Rudy Gobert, he also shows the floor-spacing potential of a young Kristaps Porzingis, with a far better handle and passing feel."
Porzingis is already a superstar in the NBA, so Wembanyama having better skills than the Latvian All-Star at 16 years old sure is something special.
Wembanyama held his own against Rudy Gobert
Wembanyama went viral earlier this week when Schmitz posted a video to Twitter showing the French prospect going toe-to-toe with NBA All-Star Rudy Gobert. Gobert was also born in France, and the two have forged a big brother, little brother relationship over the last few years.
In the video, Wembanyama is facing off against Gobert one-on-one, and he's actually getting the best of him. Wembanyama hits a few smooth step-back jumpers in Gobert's face, strips him on a drive, and even blocks him on a dunk attempt.
Now, let's remember who we're talking about here. Gobert is a two-time Defensive Player of the Year in the NBA. He's averaged over 2.0 blocks per game in each of the last six seasons, and Wembanyama was taking him to school. At 16 years old!
Wembanyama could be a transcendent talent in the NBA soon.
What does the future hold for Wembanyama?
In his Twitter post from earlier this week, Schmitz called Wembanyama, "arguably the best prospect in the world regardless of age." That includes LaMelo Ball and every player in the 2020 NBA draft class.
Wembanyama is a special combination of size, length, speed, and touch that the NBA has maybe never seen before. It might be time for teams to start tanking for the French unicorn in the next few years.
Wembanyama is eligible to enter the NBA draft as soon as 2022. According to NBA Draft Room, Wembanyama is projected to be the No. 2 pick in the 2022 draft behind Michigan State's Emoni Bates. He could easily rise to No. 1 in the next few years as more game tape emerges of the promising big man.
We thought Porzingis was a one-of-a-kind talent, but there's an even better version hooping over in France, waiting for his opportunity to shine in the NBA. He'll get his chance soon, and we can't wait to see what he can do.