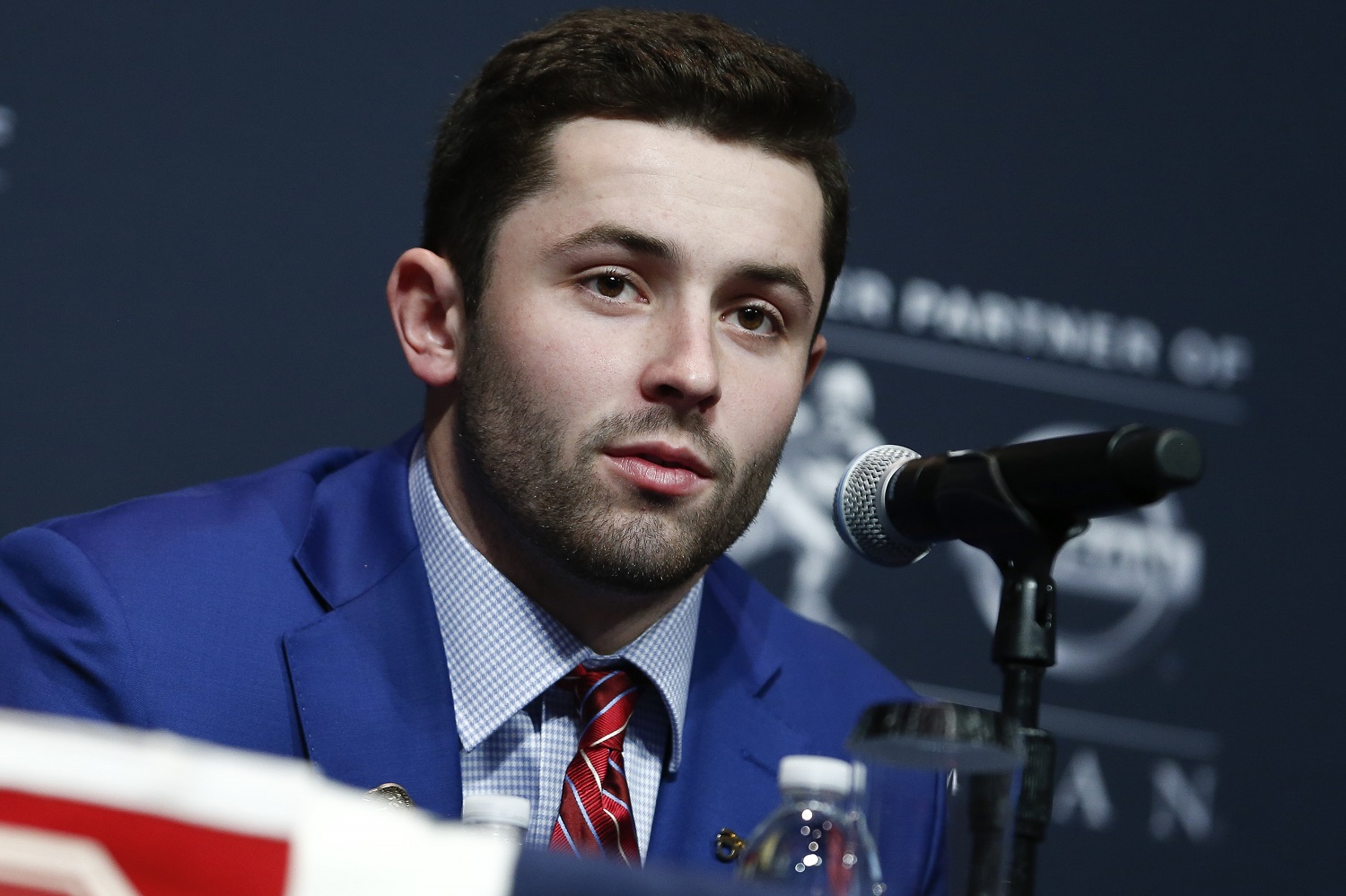 A Look Back on When Baker Mayfield Was Tackled Into a Wall While Drunkenly Trying to Run From the Cops
A look back on the 2017 incident in which Baker Mayfield was tackled into a wall while being questioned by police in Arkansas.
Cleveland Browns quarterback Baker Mayfield has long had a reputation of being a bit of a bad boy, although he actually once came out and said that he wasn't. But some incidents he's been involved in over the years, both on and off the field, have proven otherwise.
One of those incidents came back in 2017, the same year in which Mayfield won the Heisman Trophy, when the former Oklahoma Sooners signal-caller was tackled into a wall after drunkenly trying to flee from a group of police officers in Arkansas while being questioned about an altercation.
Baker Mayfield was tackled into a wall and arrested on multiple charges in Arkansas in February 2017
On the morning of February 25, about two and a half months after finishing in the top five of the Heisman Trophy vote for the second consecutive year, Baker Mayfield was arrested in Fayetteville, Arkansas, on charges of public intoxication, disorderly conduct, fleeing, and resisting arrest.
According to the police report obtained by ESPN the day of the arrest, an unidentified person flagged down police at 2:29 a.m. to report a case of assault and battery. This same unidentified person was yelling at Baker Mayfield, who claimed he was trying to break up some sort of altercation.
The police asked Mayfield to stay to give his statement on the matter, at which point it was said that he started "yelling profanities and causing a scene." It was reported that the front of Mayfield's shirt was covered in food and that he had difficulty walking and was also slurring his speech. As police continued to try to question him, Baker Mayfield just took off but was almost immediately tackled into a wall, which you can see in the dashcam footage above, and was placed under arrest.
He issued a swift apology and later reached a plea deal
A few days after the incident took place, Baker Mayfield took to Twitter (you can view the full post above) to issue a lengthy apology. He called the incident the biggest mistake of his life and said he felt "shame, guilt, and embarrassment" over what had happened and took sole responsibility. He apologized to "every single person" that was affected by the incident and vowed to earn back their respect.
In June 2017, the Washington Post reported that Baker Mayfield had reached a plea deal with the Fayetteville District Court. The charge of resisting arrest was dropped but he was ordered to pay a $100 fine on each of the three other charges, $160 in court costs, and $483.20 in restitution.
As for his punishment from the University of Oklahoma, USA Today reported that Mayfield was required to perform 35 hours of community service and participate in alcohol education services at the school.
Baker Mayfield won the Heisman Trophy later that year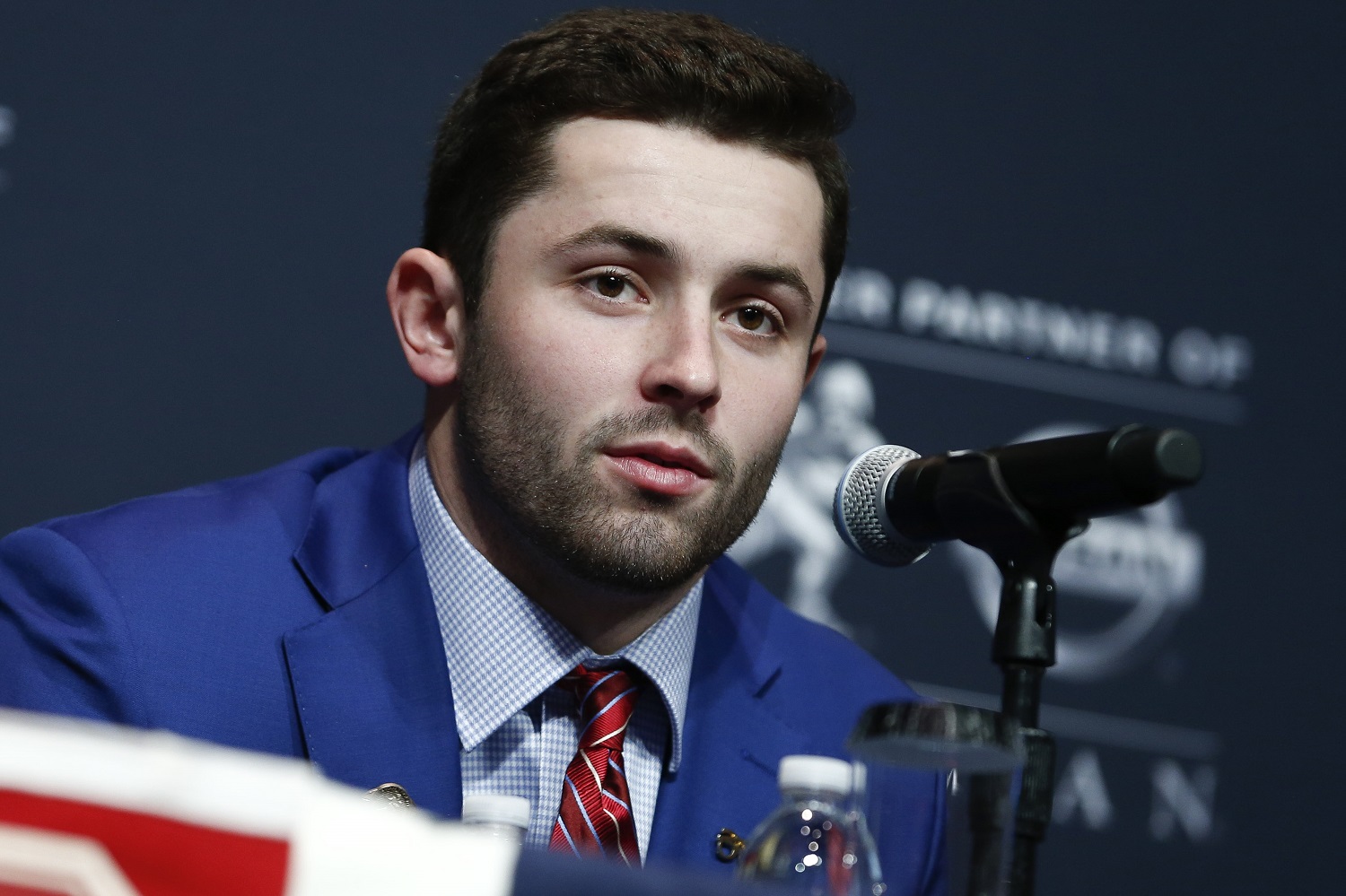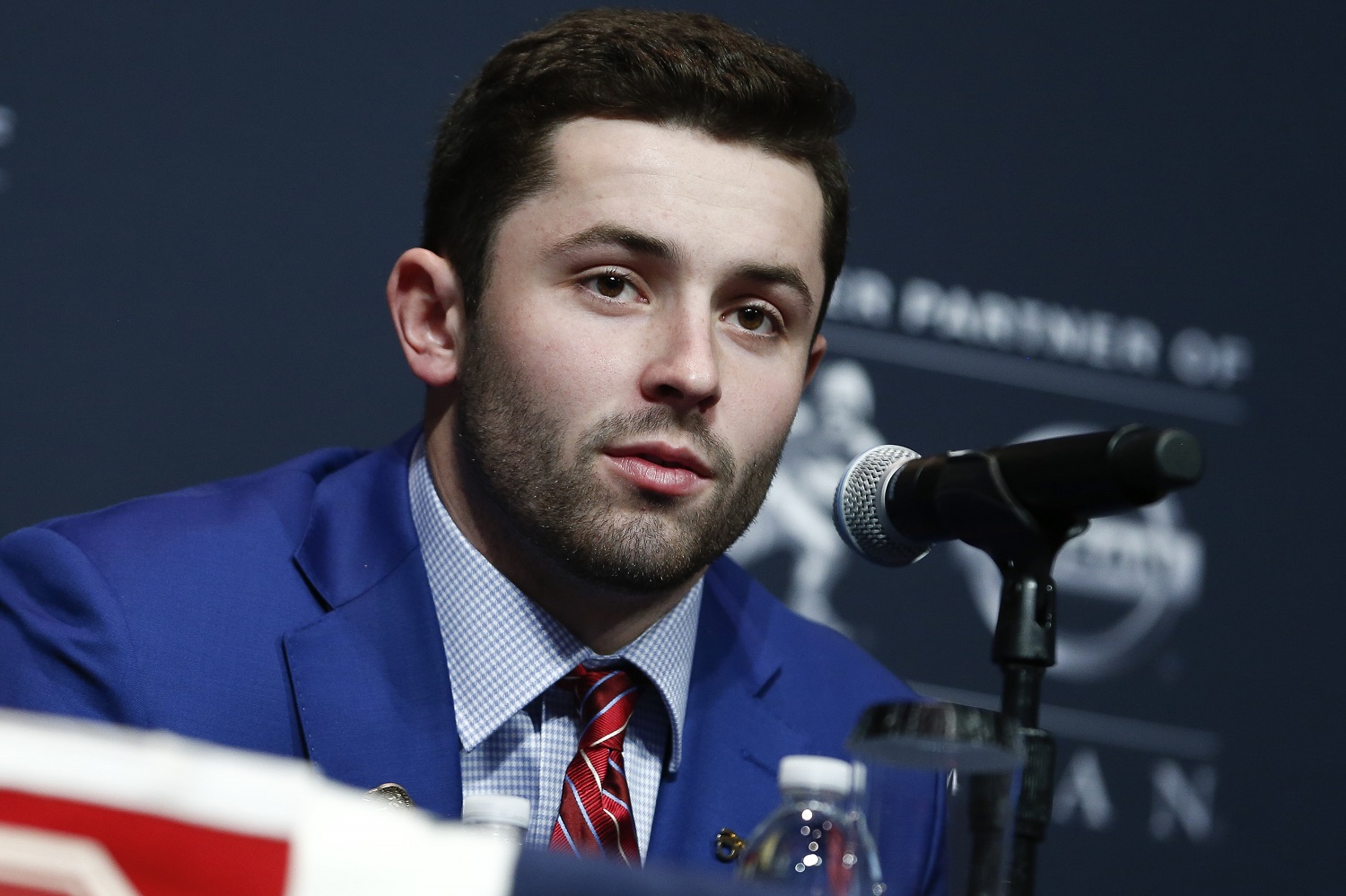 Baker Mayfield did not miss any time for the Sooners during the 2017 season as a result of the arrest but did issue another unrelated apology after the incident in which he planted an Oklahoma flag at the 50-yard line at Ohio Stadium following a big win over Ohio State, one of 12 wins for the Sooners on their way to the College Football Playoff, where they lost a shootout Georgia in the national semifinals.
A few weeks before the loss to the Bulldogs, Baker Mayfield was awarded the Heisman Trophy in a landslide vote as he earned 86% of the available points. Mayfield completed 70.5% of his passes that season and threw for 4,627 yards with 43 touchdown passes against just six interceptions, also adding 311 rushing yards, five rushing touchdowns, and one receiving touchdown.
Stats courtesy of Sports Reference